From the edge of the New Forest to its border with Devon, Dorset offers a wealth of perfect spots for camping and glamping. The unspoilt county marks the start of England's south-west, with a countryside that has inspired literary greats, and a fossil-pimpled coastline that's world class.
There's much to discover in this region, where 40 per cent is a designated Area of Outstanding Natural Beauty, and there are certainly plenty of campsites in Dorset to chose from. But whether it's a woodland campsite or a seaside spot, we think it's not the full experience if you're not allowed a campfire. Thankfully, however, an increasing number of campsites allow campfires these days (we've even got a whole guide dedicated to campfire-friendly sites) and, recently, we've been hunting the wilds of Dorset for the perfect fireside spot. Take your pick from charming sites in the Stour Valley, coastal camps by the Jurassic Coast, and back-to-nature hideaways within striking distance of Charmouth...
Hobby Farm
In the height of the school holidays, when seaside campsites bulge and ice-cream vans jangle their tune down on the waterfront, adults-only places like Hobby Farm can become true sanctuaries. Equidistant from the county's highest point, Lewesdon Hill, and it's lowest, the Jurassic Coast, this rural retreat in Marshwood Vale is a thoroughly peaceful slice of the Dorset pie. There are just nine pitches in total, plus a pair of traditional shepherd's huts for glampers. It's 15 minutes to both Bridport and Charmouth, and 20 to West Bay and Lyme Regis. Be careful not to eat into your camping time too much, though. It's tough to put a limit on chilling around the campfire back at the site.
Farrs Meadow
A charming Dorset campsite overlooking the Stour Valley, just a short walk from both the river and the market town of Wimborne Minster, Farrs Meadow is a rural camping gem with a wonderfully relaxed atmosphere. Choose from tent pitches, gypsy wagons, shepherd's huts, furnished yurts and unique stable accommodation. When evening descends, the best policy is to settle down on one of the giant logs encircling the campfire in the main meadow and toast a marshmallow on the open flames. And if the weather doesn't agree, then fear not – it's a 10-minute walk to one of the coolest little pubs around, the National Trust-owned Vine Inn.
Haddon Copse Farm
They say "less is more" – a good philosophy, we think, when it comes to camping. Nowhere does this ring truer than Haddon Copse, a 30 acre organic farm with glorious views of the Dorset Downs. Off the beaten track, enjoy dark skies at night and excellent views of the Blackmore Vale by day. Each pitch has a fire-pit, while the newest addition to the site is the Retreat Hut – a cosy cabin for couples with a comfy double bed and outdoor kitchen, plus lots of lovely extras like fresh towels and that all important firepit. The place is blissfully unspoilt, and activities like exploring local footpaths or cooking atop the campfire provide wonderfully authentic camping entertainment.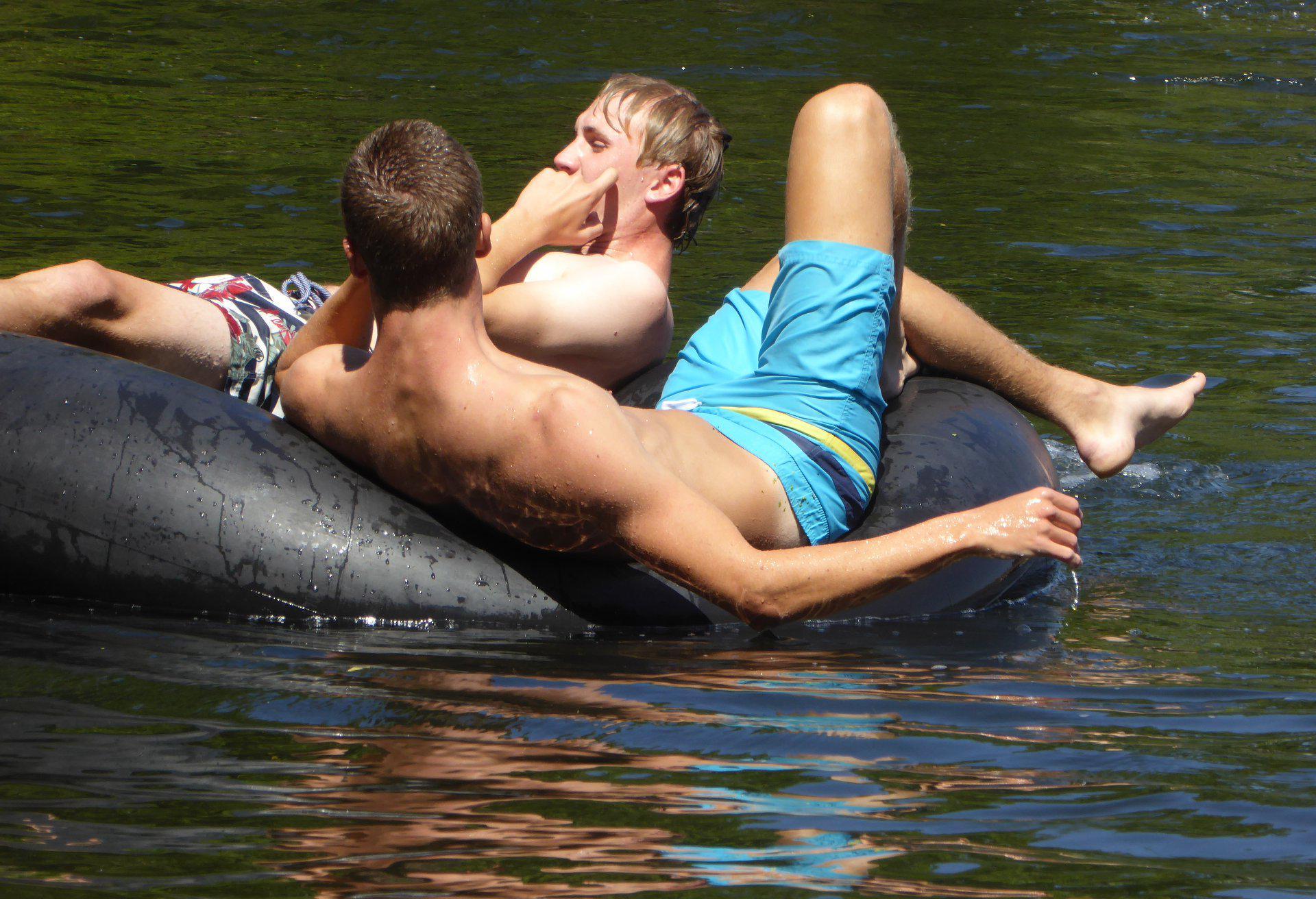 Frome Meadow Campsite
How does a magical riverside retreat near Dorset's Jurassic Coast sound? Frome Meadow ticks that box, and more. Set on a dairy farm just outside the historic village of Moreton, it's home to five spectacular acres bordered by wildlife-rich woodland. Like all things beautifully ephemeral, it only pops-up for the month of August, so be sure to book well in advance. It's a simple, off-grid, eco-friendly, and off-the-beaten-track site, but highly suited to the sort of character that likes swimming in rivers rather than swimming pools. Campfires are allowed, so guests can spend evenings toasting marshmallows over the flames. There's also a relaxed 'pitch-where-you-like' policy, with 25 tents marking the maximum number, avoiding any danger of overcrowding.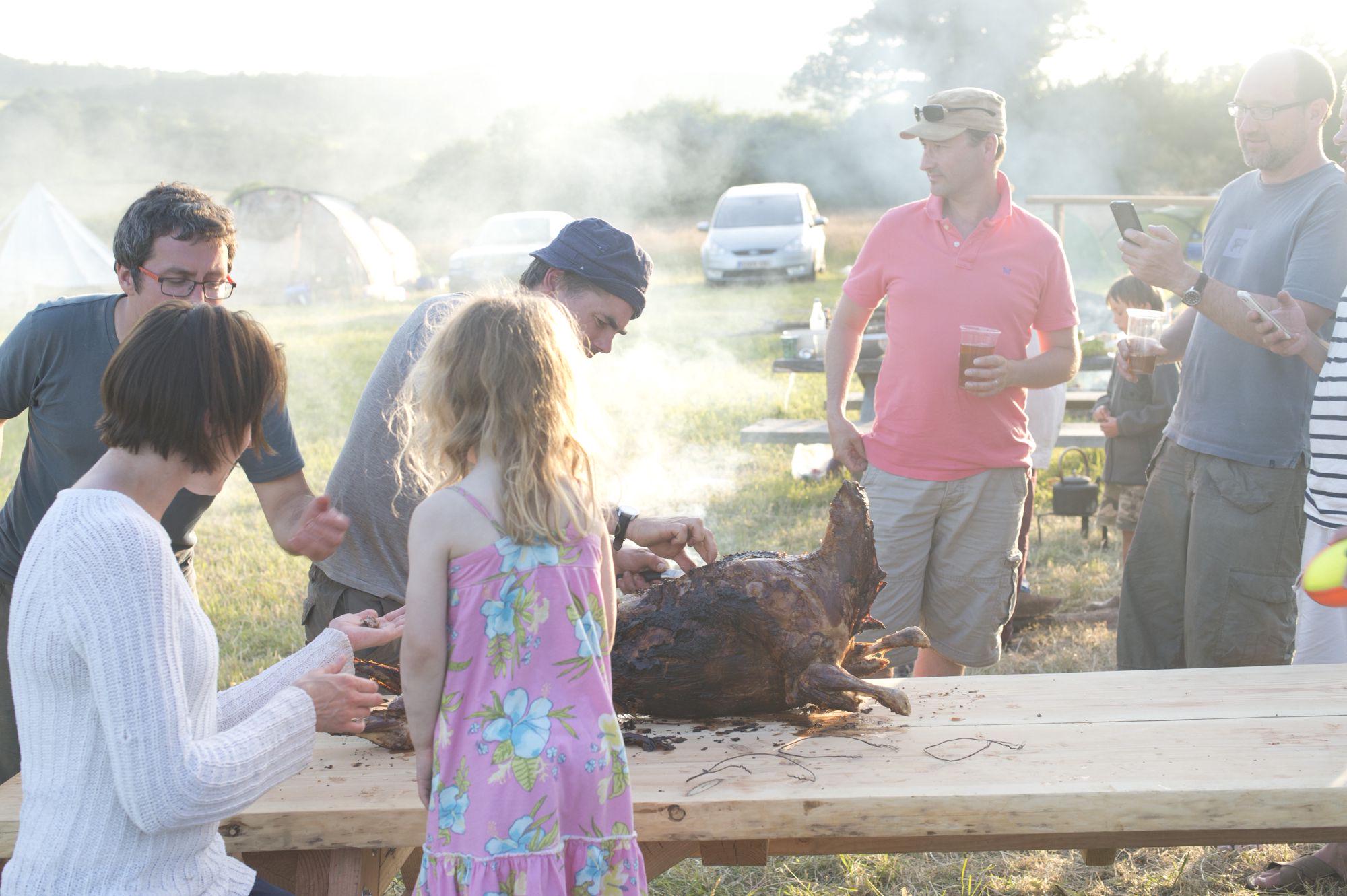 Brigs Farm
Can't decide between seaside and countryside? Have the best of both worlds at this beautifully located campsite boasting sea views. Tucked away along hidden country lanes, Brig's Farm offers real back-to-nature camping at its simplest. There are no marked pitches or electrical hook-ups here – just pick a spot and set up camp. Oh, and there's a quirky re-purposed army lorry for glampers too. Campfires are welcome, and on Friday nights the wood-fired oven is sparked for homemade pizza evenings. However, the real joy of this site is its position, with fantastic footpaths on its doorstep, winding through bucolic landscape. And it's just a short ride to the beach at Charmouth or the arty and foodie town of Lyme Regis.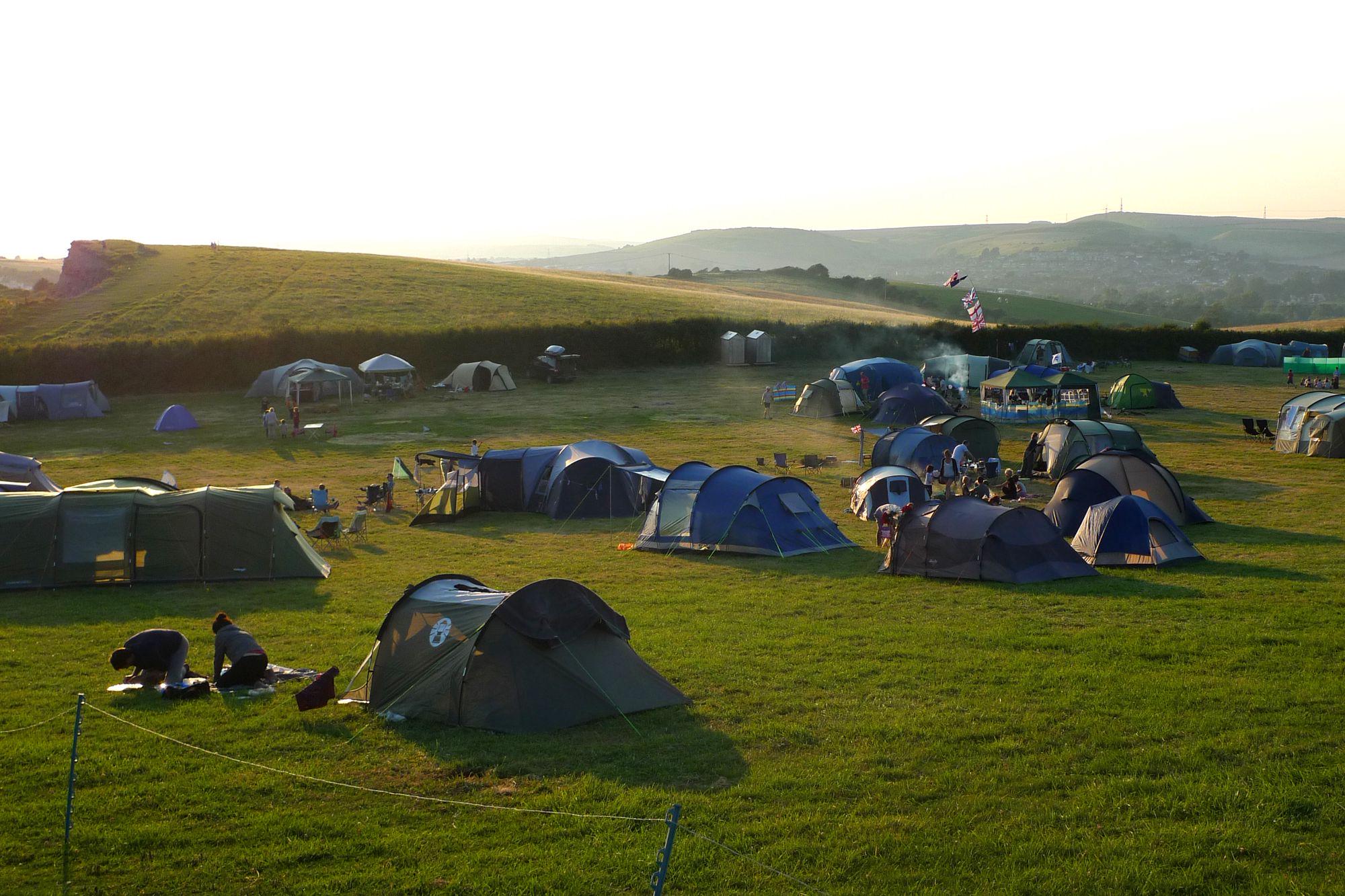 Eweleaze
Eweleaze is the Glastonbury Festival of UK campsites. Advance tickets for this month-long summer bolt hole sell out shortly after going on sale; resident cows are herded into other, temporary grassy accommodation; the production is super slick; and food and drink is available in abundance. The capacity is the largest in the UK, too; over a thousand people a day share this cliff top location. Regulars are won over by a curving Jurassic coastline that's cherry-topped with its own private, shingle beach. Choose from three fields: Beach, Track or Point – which will be your favourite? Wherever visitors pitch, at night the site is downright magical, lit up with campfires and twinkling fairy lights.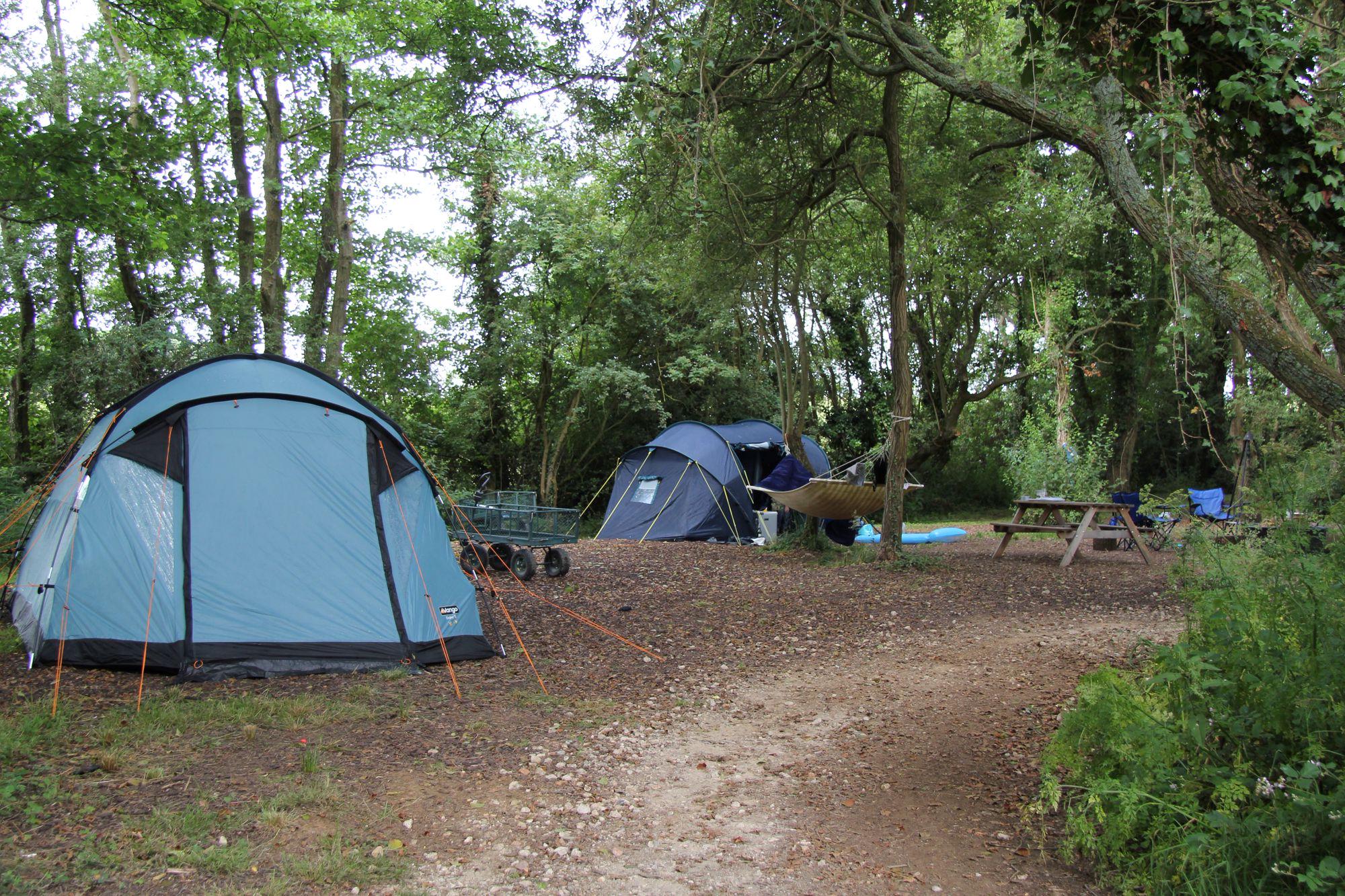 Riverside Lakes
Spacious, relaxing, comfortable, and easily accessible, this established campsite is conveniently situated less than 10 miles from Wimborne, and not far from the M27. Regular visitors to Riverside Lakes already know they have to book in advance, so newbies will need to be quick off the mark. The camping area comprises 12 acres of dreamy natural meadow and woodland, with three lakes enclosed by circumferential paths and thick shrubbery. Mown pathways separate the clusters of pitches and the long, wild grasses create walls in between, so that all that sedentary campers can see of their neighbours is the smoke rising from their campfires. Beyond the campsite the surrounding area is full of great pubs, and Moors Country Valley Park is just a few miles up the road.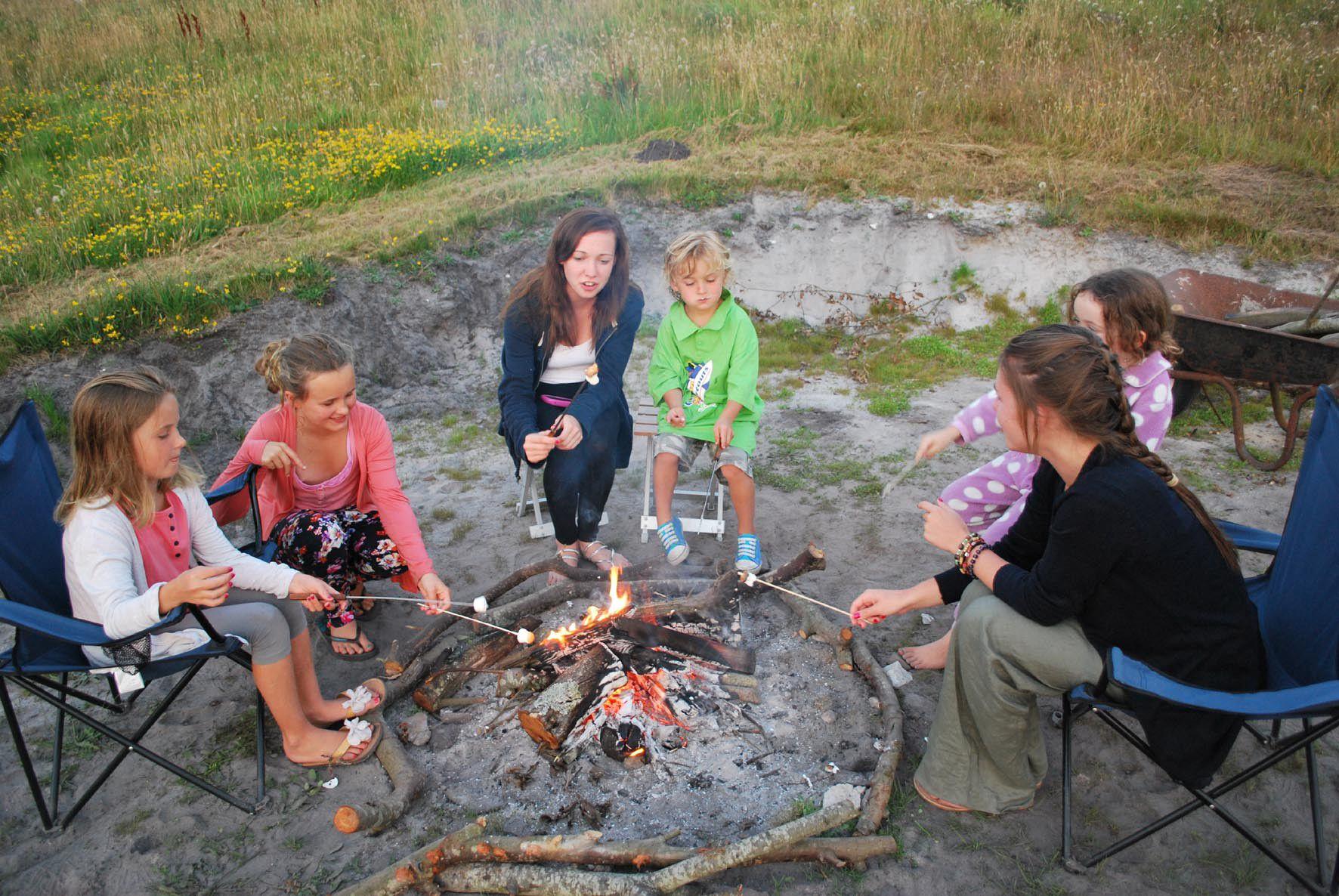 Camp Hartland
Situated on a road between two National Nature Reserves on the Isle of Purbeck, it is difficult to compete with the countryside credentials of Camp Hartland. Blissfully rural and wonderfully quiet, the greens of the ancient Dorset heathland are dotted throughout the year with the ever-changing colour of wildflowers. Open as a 28-day pop up, this campsite offers a back-to-basics, authentic experience, with campfires allowed and a pub next door. While the site merits attention for its simplicity and welcoming atmosphere, the location dusts the icing on the cake. The market town of Wareham is just 5 minutes by car, but it's the dynamic heritage coast that draws the crowds, with rocky cliffs, sandy beaches, secluded coves and unique formations like Old Harry Rocks.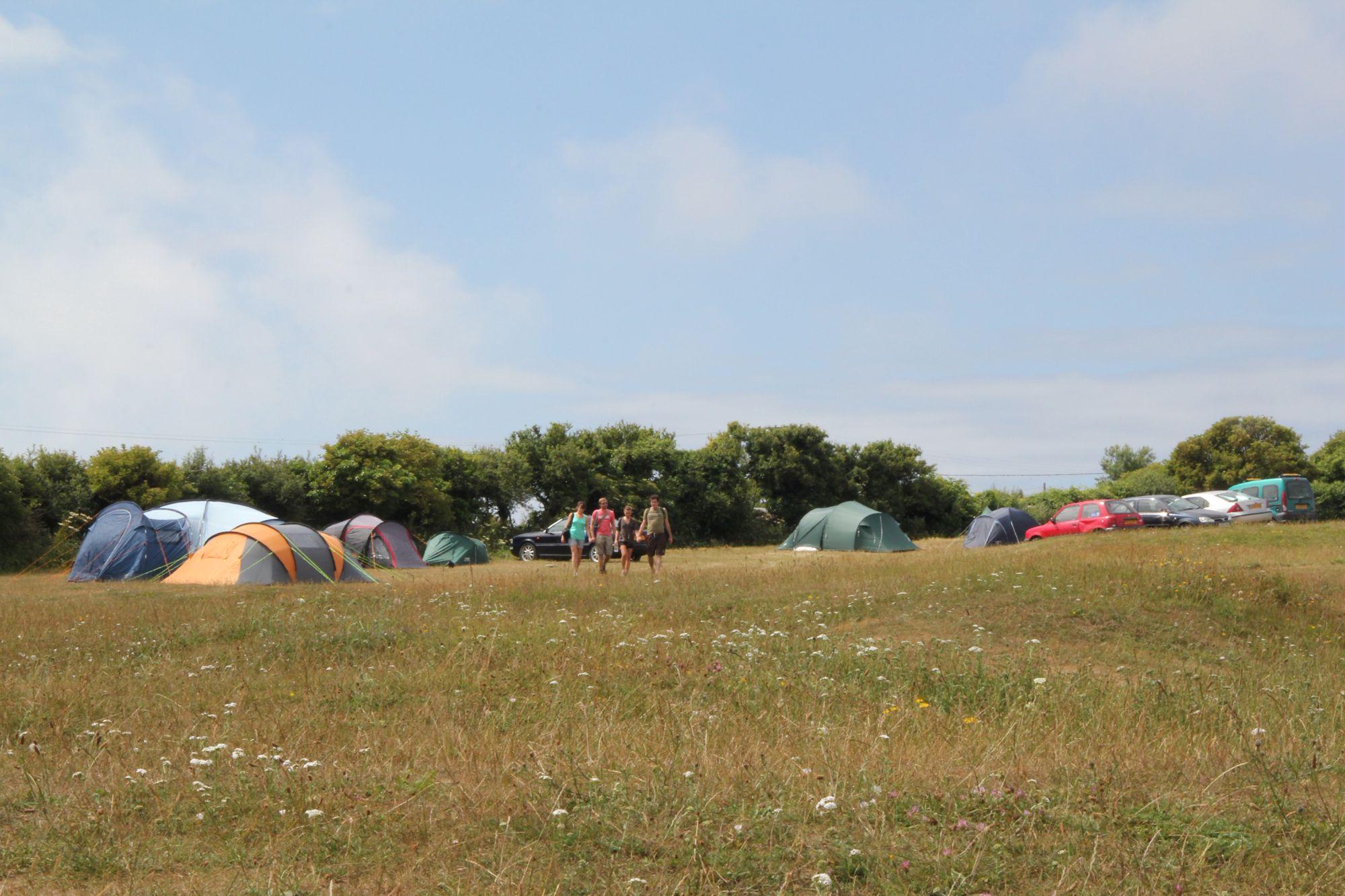 Acton Field
Hidden behind a discreet residential slip road in Langton Matravers, random tufts of wild flowers adorn the natural bumps and curves of Acton Field on the Purbeck Hills. The unspoilt – verging on wild – terrain comprises a wide, sloping, and grassy campsite with unlimited pitches. Essential day trips include the scenic cliff-top walk from the village to swim at the Dancing Ledge tidal rock pool and caves. In 40 minutes you can walk along Priests Way down to Swanage Bay for a fish-and-chip beach supper, or to the famous Square and Compass pub in Worth Matravers. After a pint or two and a pasty, wander back to the site and spark a campfire to warm your bones, before gazing up to the starry skies.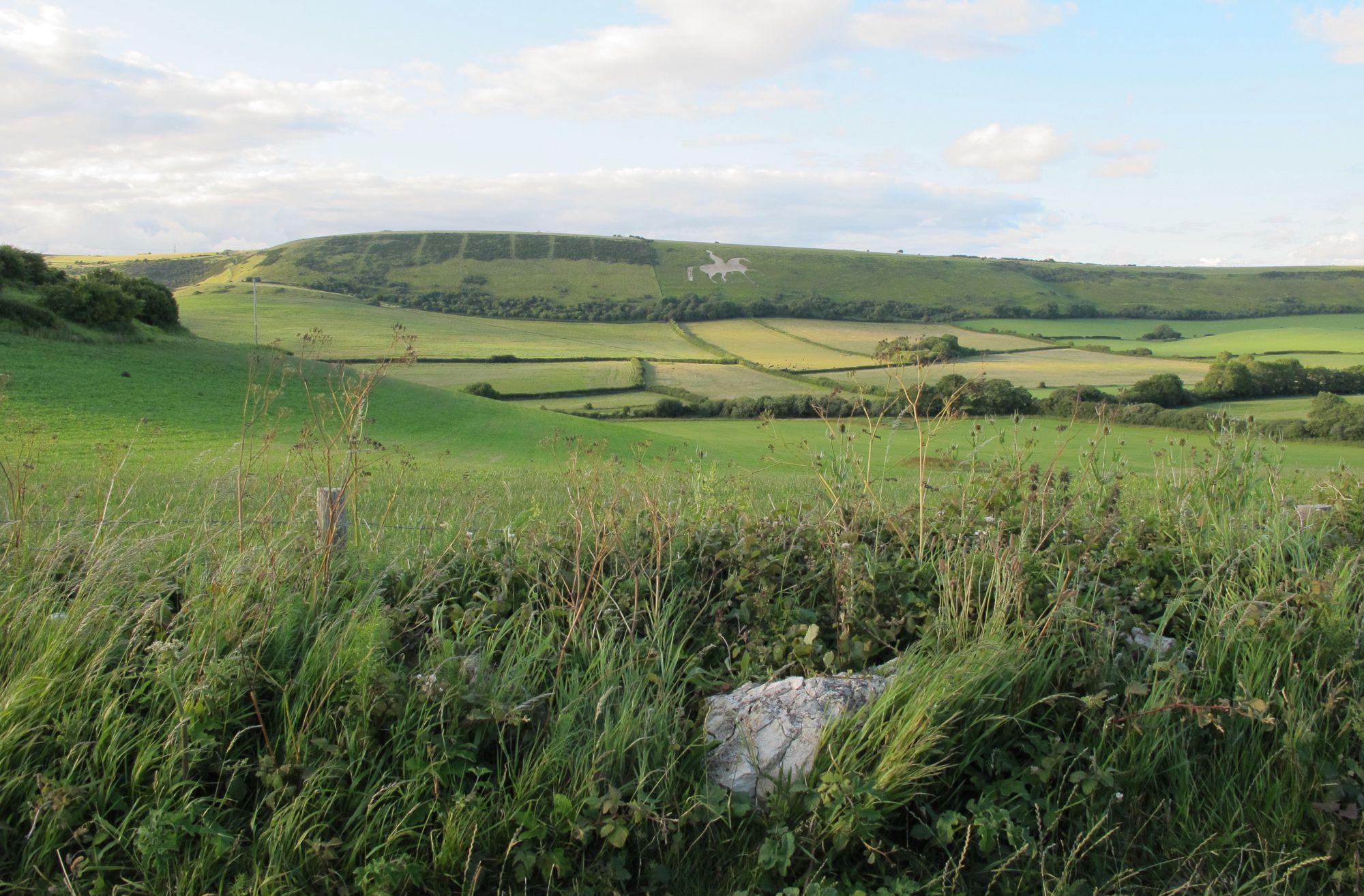 Northdown Farm
A bucolic corner of the South West that's hugged by the dramatic Jurassic Coastline, it's little wonder this stretch between Lyme Regis and Weymouth has long been a popular pitch-up point. Nestled on the undulating slopes of Osmington Hill, Northdown Farm stretches through a lush landscape, with expansive views taking in the South Dorest Downs and the sparkling Celtic Sea. Taking their cue from sister spot Eweleaze (see above), the folks behind this site have created a wonderful family-friendly tents-only, campfire-friendly campsite. The area is crammed with things to do and see: a few minutes drive away lies Ringstead Bay and Bowleaze Cove, while one of the loveliest stretches of the 630-mile South West Coast Path sits just a stone's throw south of Northdown.