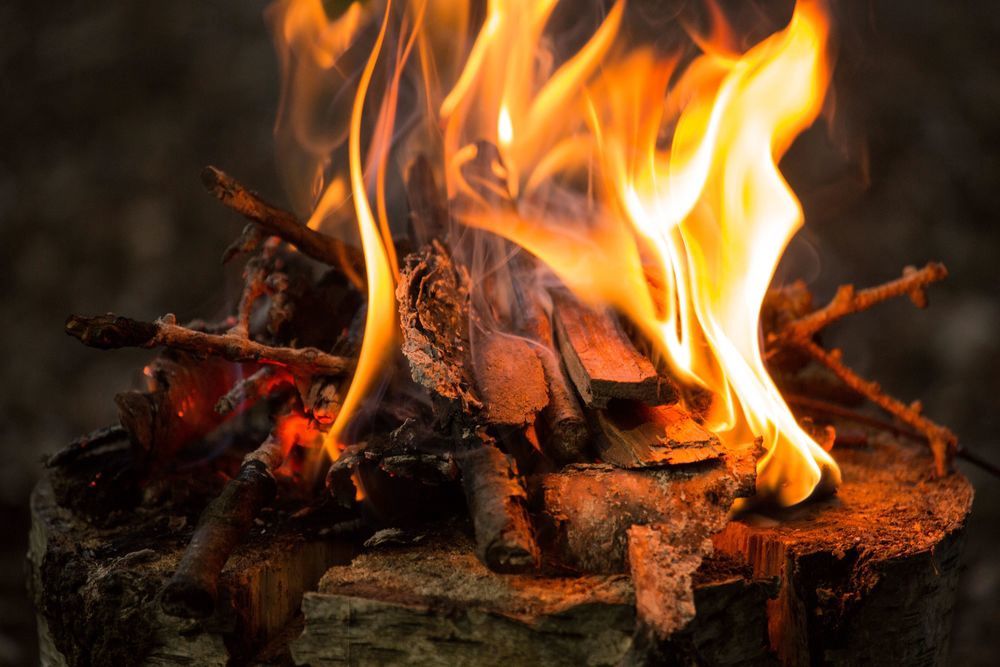 Campsites with Campfires i
Campsites that Allow Campfires
When you return to your tent after a day outdoors and dusk is drawing in, is there anything more magical than the glow of a campfire to see you through the evening? The moment the heap of wood in front of you crackles and creaks into life, the best part of any camping holiday can begin. Before long, you're wrapped in a blanket watching sparks and glowing ash float languidly up into the starry sky above, as your cheeks glow with the heat of the blaze.
If you haven't realised already, we love campfires. And, hey, who doesn't? Nowadays, more and more campsites are ensuring they offer campfires as part of their package, with campfire pits for hire, logs for sale and a spare box of matches for all those camping novices that rock up at a campsite only to discover that they left all the important things at home!
Campsites that allow campfires are now a staple in our guidebooks and on our website. To help you get the most out of your holiday, we've brought all of the campsites with campfires together into one handy collection. Browse our compilation of campsites below and pick your favourite now. And, with our extra campfire lighting guide you'll also find easy tips to help you get your fire going as soon as you arrive on site.
So book a pitch, pack those matches and hit the road. After all, spending time together in front of a campfire is a wholesome activity that a night at home just can't beat. Gazing at a fire will fill you with sense of wellbeing that staring at EastEnders just never will. Trust me.