When it comes to modern glamping in France, it's hard to beat the nation's smattering of geodesic domes. These bubble-like structures have a space-age appeal that sets them apart from traditional bell tents, tipis and roulottes. Their super-high ceilings, unique shape and enormous windows mean plenty of head room and lots of light. Fancy giving geodesic living a go? Here are some of our favourite dome glamping stays in France...
Le Monteil Revolution, Limousin
It's all about fresh air, space and nature at dome-glamping site Le Monteil Revolution in the Limousin region. There are just two domes on this seven-acre smallholding. Each boasts its own outdoor wood-heated hot tub and use of a private bathroom that's as well kitted out as any hotel en suite. There's a shared, outdoor kitchen so you can cook with views of nature and the domes' huge picture windows let the outdoors in too. Sleeping a couple or a family with two younger kids, they have made-up beds and a log burner inside. Things to do in the area continue the outdoorsy theme with walking, mountain biking and visiting the nearby Loups de Chabrieres wolf park among the highlights.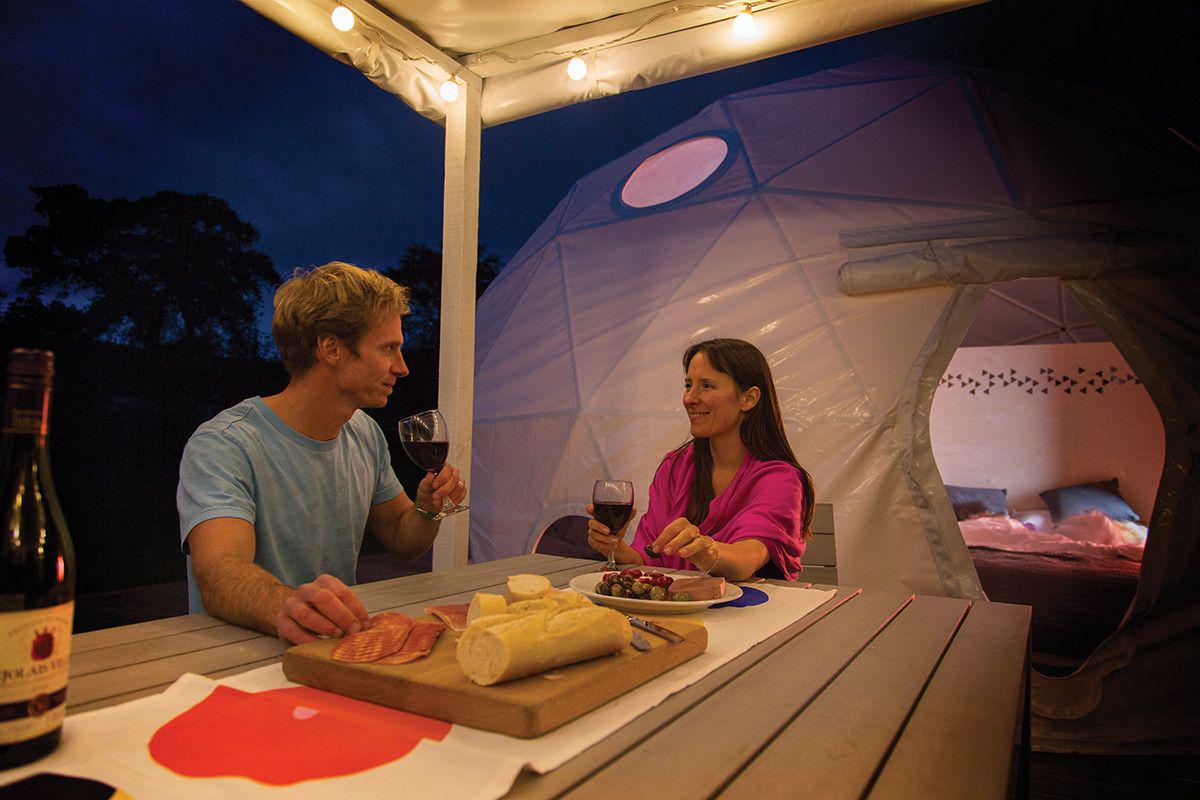 Glisten Camping, Aquitaine
A cluster of geodesic domes make up Glisten Camping at the Col d'Ilbardin Campsite in the very south west of France. The location means you get glamping on an otherwise traditional campsite that's got a spectacular location close to both the sandy beaches and mountains of French Basque country. It also gives you access to all the facilities of the site which include everything you'd expect from a swimming pool to a bar and restaurant. And while the campsite is traditional, the domes are anything but. They are as modern on the inside as they look on the outside, with hanging beds the kids will love and colourful, giant beanbags instead of a sofa. Each has a deck and a separate kitchen tent and the deluxe models have their own shower and toilet too.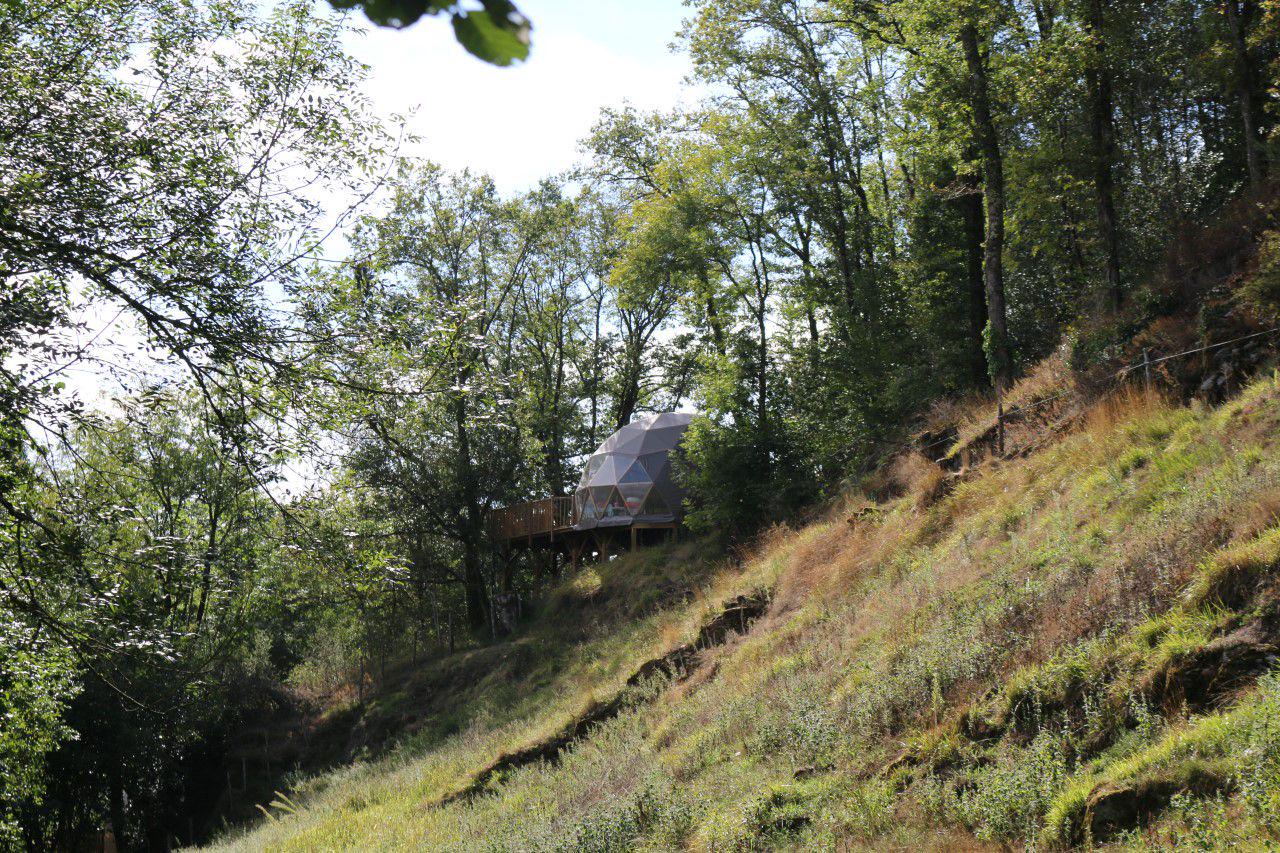 Moulin De Chaules, Auvergne
The wood and canvas geodesic domes at Moulin de Chaules makes the most of their lofty positions above the brook that runs through this 54-pitch campsite. The huge windows offer views of treetops and a seat out on the deck means you can listen to the soothing sounds of birdsong and water tinkling past. Situated in the Cantal region between the volcanic peaks of the Auvergne and the green hills and valleys of the Dordogne, this site is a good location for exploring both. It's fab for families in summer when the swimming pool is open and table tennis and table football are in hot demand while in the low season it's a nature lover's paradise and a quiet retreat for couples.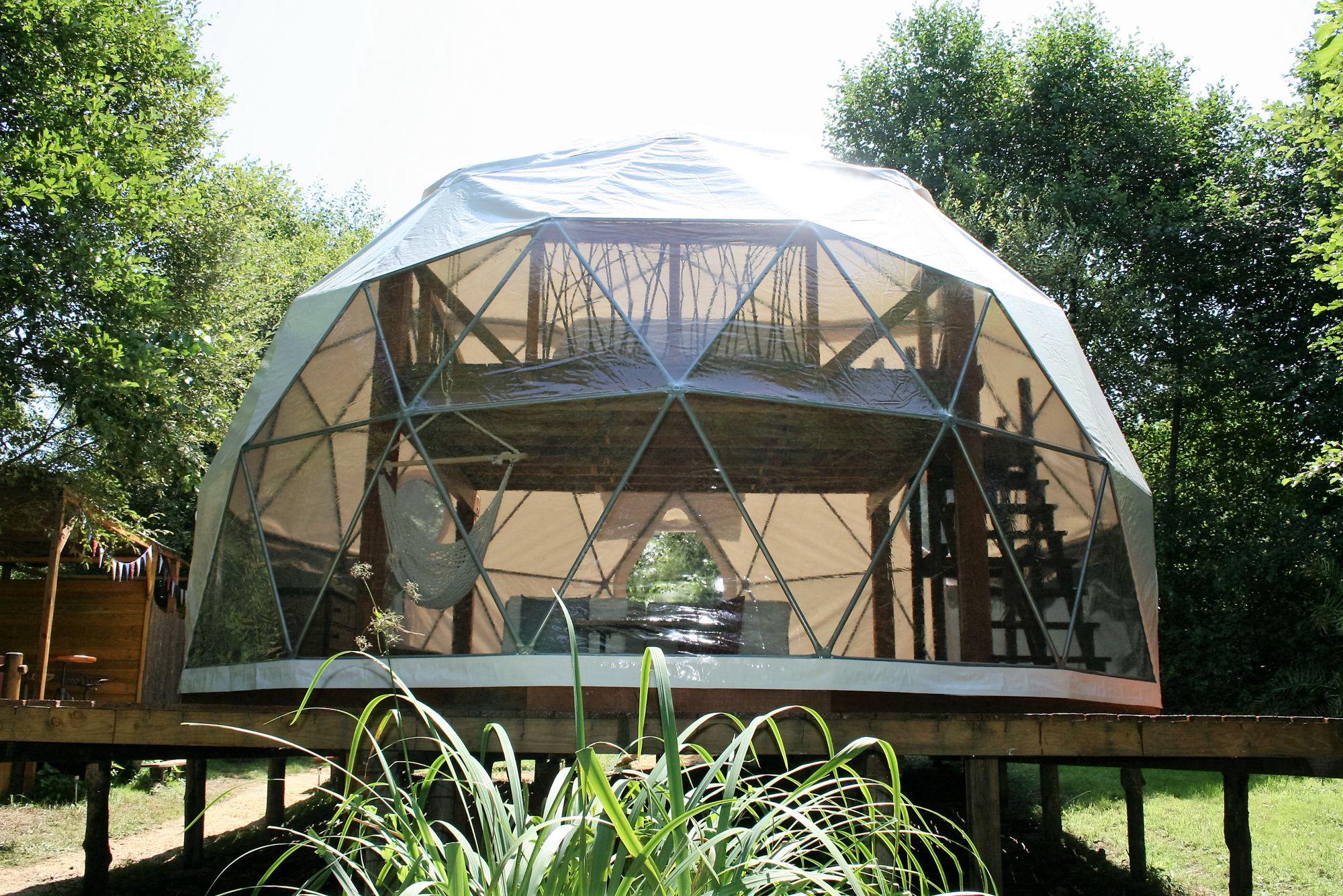 Riveco Glamping, Auvergne
If you're looking for a peaceful glamping getaway in rural France, it's hard to beat the single geodesic dome at Riveco Glamping. Located within a smallholding on the banks of the River Bouchese, this is the perfect place for a romantic break or a quiet family holiday. This place is made for reading, relaxing and stargazing. The dome's double bed is on an elevated mezzanine platform under a removable roof section which means that on warm, dry nights you can sleep under the stars. And in this part of rural Limousin, where light pollution is virtually non-existent, you'll find that they are truly out of this world.

By Amy Woodland, February 2020