When you love the great outdoors, it makes sense to try and do everything you can to protect it. That's why we're always on the lookout for the best outdoor clothing brands producing clothes and equipment that's made sustainably, so we can enjoy camping and the wilderness without compromising. From loyal and local little businesses in North Yorkshire, to the most sustainable global brands, here are 12 ethical outdoor clothing brands we're more than happy to recommend. All are doing their bit to protect people and the planet every step of the way...
Vaude
With a carbon-neutral headquarters in Southern Germany, Vaude produces a range of environmentally-friendly, fairly-produced clothing and bags for mountain and bike sports. The company is transparent about its manufacturing process and is a member of the Fair Wear Foundation which inspects manufacturing facilities to make sure they meet the highest standards. Look out for the Green Shape label on its clothing, accessories and bags for items that meet the highest standards. Vaude encourages repairing rather than replacing their products through teaching how to repair or by offering returns to one of their workshops. Stockists in the UK are limited so, unless you are heading to Germany, it's best to shop online.
Patagonia
California-based outdoor clothing brand Patagonia has had its eye on the environment since it was started in 1975. It's emphasis on sustainability has grown with it and its mission statement now reads: "We're in business to save our home planet". Buy from their extensive range of outdoor clothing for men, women and children and you'll be feeding a business which has been putting one percent of sales towards the preservation and restoration of the environment since 1985. Not only that, but company founder Yvon Chouinard co-founded a non-profit corporation to encourage other businesses to do the same. Patagonia continually analyses its environmental footprint and publishes information about what they are doing to improve it. It promotes reuse of its clothing and gear, offers free repairs and recycles returned items if there's no life left in them. They have long published essays on the environment alongside features about outdoor adventures; first in their catalogues and now online.
Tentree
Check out a grey marl t-shirt, checked shirt or other piece of "earth-inspired apparel" on the Tentree website and you can scroll down to see just how sustainable the fabrics used in it are. Tentree is another B-Corporation and, as such, they are transparent about both fabrics and factories. Their range is designed in Canada and ethically-made in China but their big environmental commitment is in planting ten trees for every item sold. They aim to plant a billion trees by 2030 and (at the time of writing) have rooted more than 48 million already. You can check out the tree count after making your purchase as there is an ever-increasing tree-counter on the website.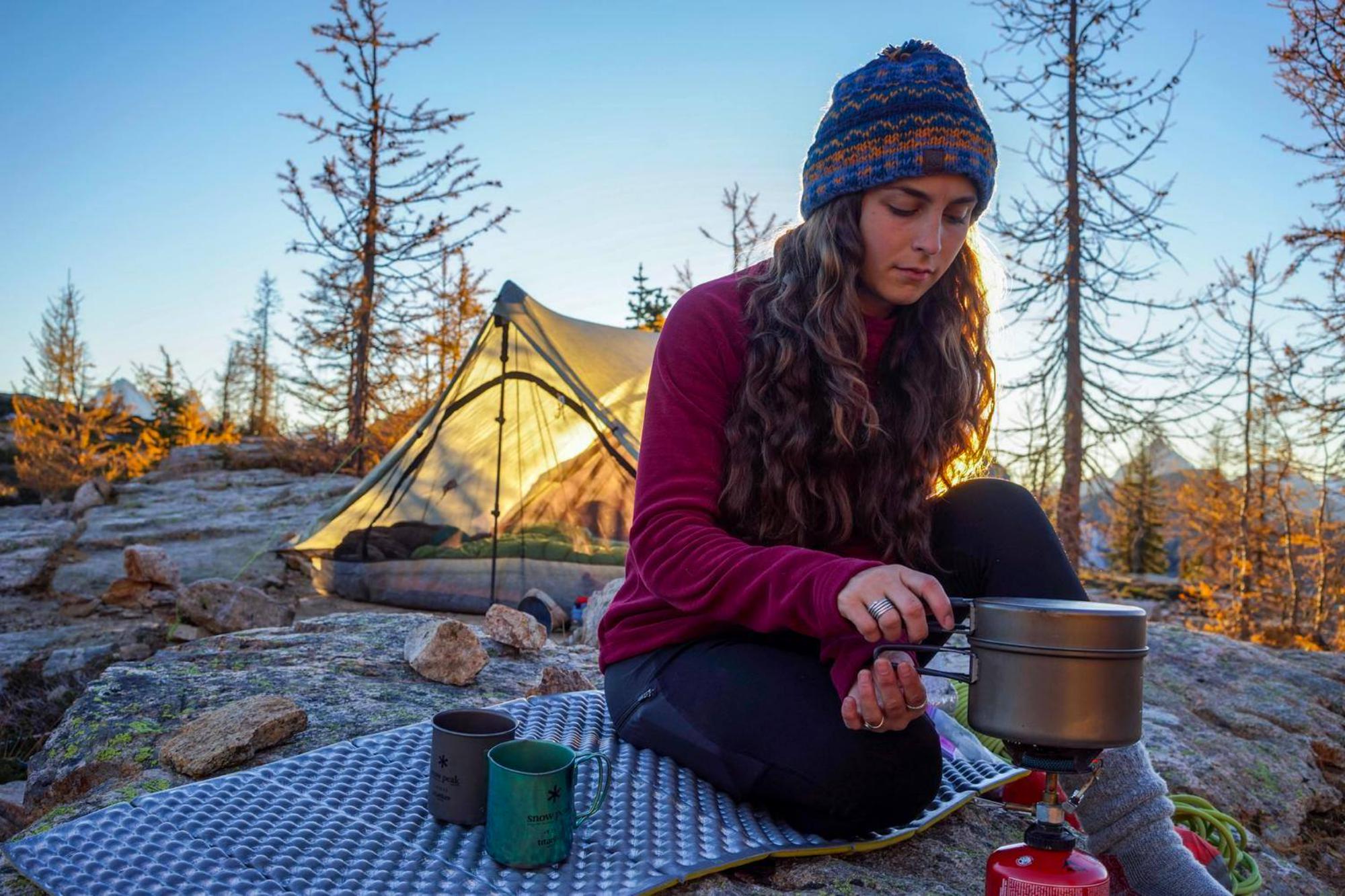 Sherpa
There's another counter over on the Sherpa Adventure Gear website. This one shows how many school days have been paid for through purchases. Each item bought from Sherpa Adventure Gear pays for a day of school for a child in Nepal to try and counter the high numbers of children in work and girls who marry young. The company's ambitious aim is to provide 10 million days of schooling by 2030 through their partnership with charity Room to Read. Contribute to it by buying from Sherpa Adventure Gear's range of clothing, accessories and jewellery which includes more everyday wear inspired by the Himalayas than technical outdoor wear. Many items on the website are made with sustainable fabrics and there's an option on the website to filter their collection that way.
Gandys
Travel-wear brand Gandys exists alongside The Gandys Foundation; a charity which helps underprivileged kids across the world access education, vocational skills, medication and food. Founders and brothers Rob and Paul say their charitable work is inspired by years of travelling and volunteering with their parents and the help and care they received after losing them in the 2004 Boxing Day tsunami. The pair were just teenagers at the time but managed to open their first of four (so far) Kids Campuses in Sri Lanka just ten years later. Buy from their range of clothing, luggage and outerwear for men and women and you will be helping future projects. Their next campus is planned for Mongolia. Their website promises sustainable and ethically-sourced products and hassle-free repairs.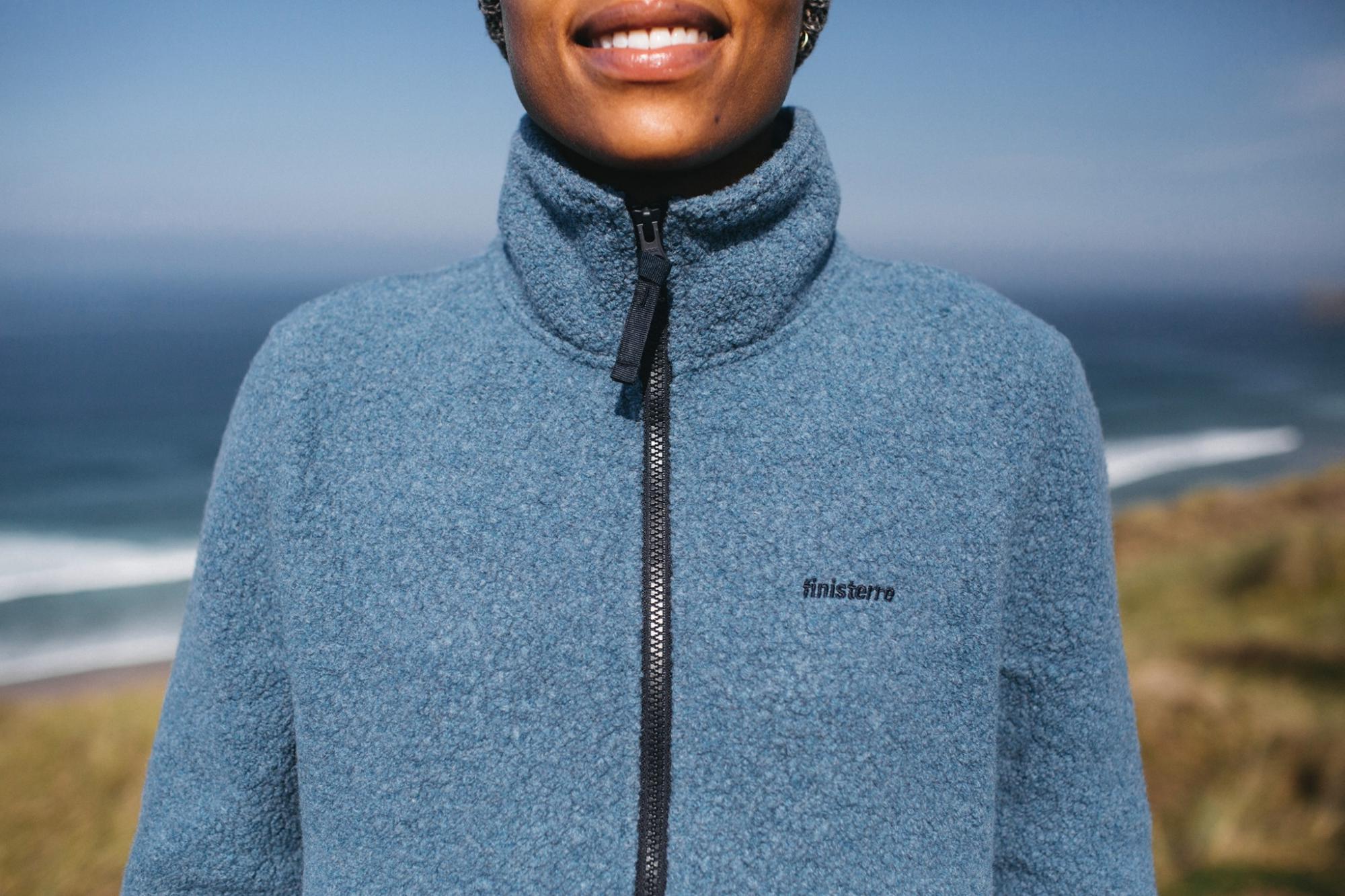 Finisterre
Order something from Finisterre online and it's likely to arrive on your doorstep in recyclable paper packaging. Inside, your new purchase, whether it's a recycled-polyester fleece or a flurocarbon-free waterproof jacket, will be safely covered in one of their Leave-No-Trace degradable bags. But, as this sustainably-focused company is based in Cornwall with shops in several parts of the UK, it's almost as easy to buy from their surf-based collection in person. Founded in 2003 by surfer Tom Kay, Finisterre was the first outdoor company in the UK to become a B-Corporation, which means it is legally required to consider the impact of their decisions on the environment and the people involved in their business. They are transparent about the fabrics and the factories they use and you can read all about it on their website before browsing their collections of outdoor wear, wetsuits and swimsuits for men and women.
Save the Duck
Padded jackets, bodywarmers and coats are the mainstay of Save the Duck – and, as you may have guessed from the name, they are made with alternatives to down. The company ethos, or DNA as they call it, is to create products that are 100% animal and cruelty-free. The puffiness in their padded jackets comes from a synthetic material of their own design called plumtech which imitates the fluffiness of down without the duck. There is also a recycled version which is made from used plastic bottles. Clothes are designed to last and the business became Italy's first fashion-based B-Corps in 2019. It has committed to becoming carbon neutral by 2030 and invests one percent of income to charities which protect animals, people and the environment.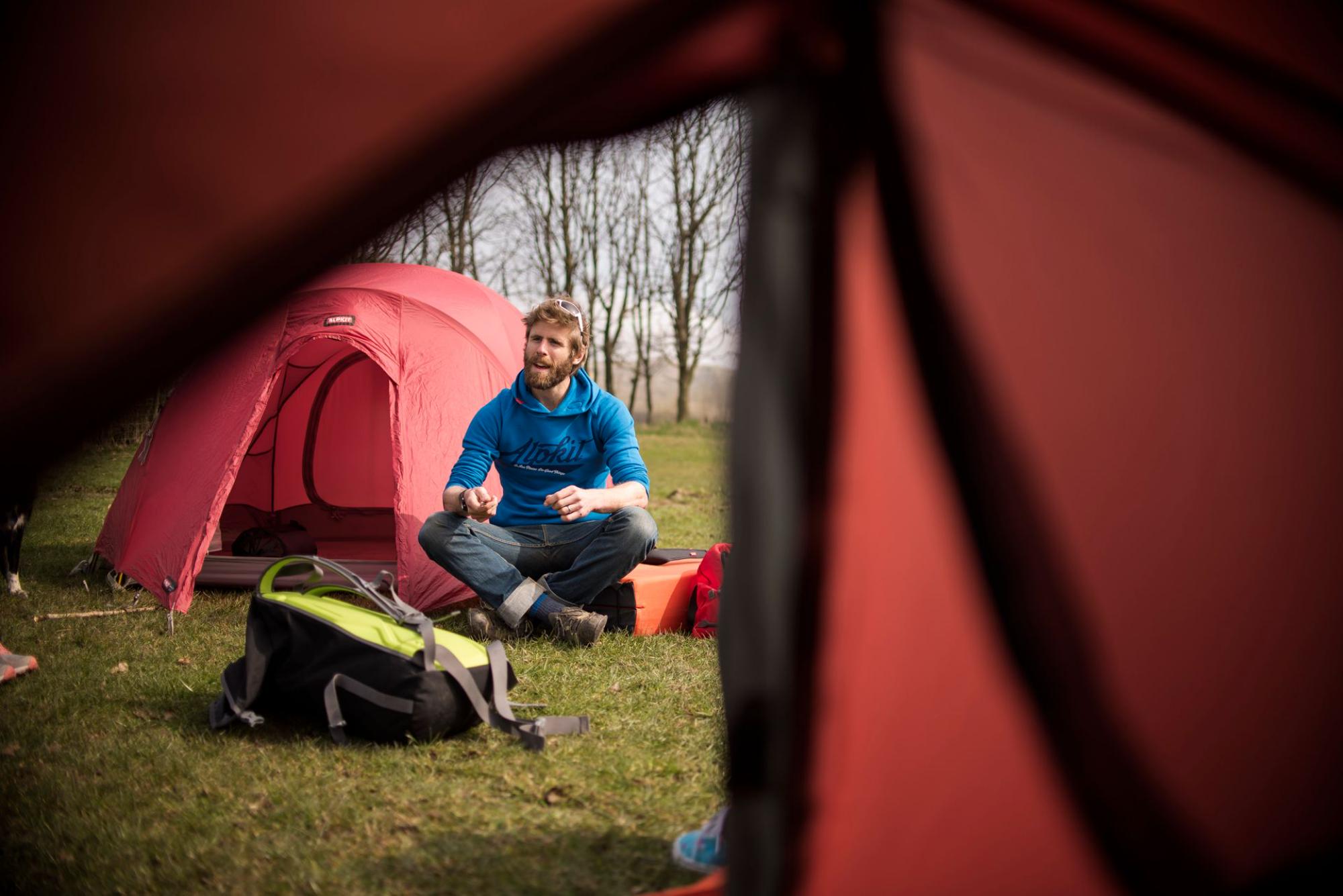 Alpkit
Founded in 2004 by four friends with a love of the outdoors, Alpkit is a multi-activity outdoor and bike brand with a focus on clothes for climbers, walkers, mountain bikers and swimmers. They also sell bags, bikes, camping gear, tents and other outdoor equipment both online and from their shops in the Peak District, the Lake District and the Pennines. They have adhered to self-written sustainability guidelines from the start and in 2020 became a B-Corporation. The company is a founder member of The Microfibre Consortium and The Single Use Plastics Project and started the Alpkit Foundation at the same time as the business. This not-for-profit venture supports grassroots projects which help people access the great outdoors. Clothes and gear are built to last and come with the company guarantee, their Alpine Bond, which lasts three years for clothes and 25 for bags and luggage. They also offer a repair service and through their Continuum Project will pass secondhand clothing on to others who need it if it's returned.
Páramo
When you're done with a piece of clothing from Páramo, you can take it back to the shop. They will find it a new home or, if that's not possible, recycle it. Apart from the warm fuzzy feeling you might get from stopping something ending up in landfill – you will also be rewarded with a voucher for money off your next Páramo purchase. Can't say fairer than that, eh? In fact, fairness is what this company is all about. It works in partnership with the Miquelina Foundation in Colombia which trains and employs vulnerable women and is a recognised World Fair Trade Organisation. Páramo and its sister company Nikwax, which provides environmentally-friendly waterproofing and conditioning, have calculated and offset carbon emissions since 2007 by donating to the World Land Trust and are founding members of the European Outdoor Conservation Association. Waterproof jackets, which form a large part of their mountain-focused clothing range for men and women, are all flurocarbon free and you can send items for repair to their workshop at their East Sussex-based HQ.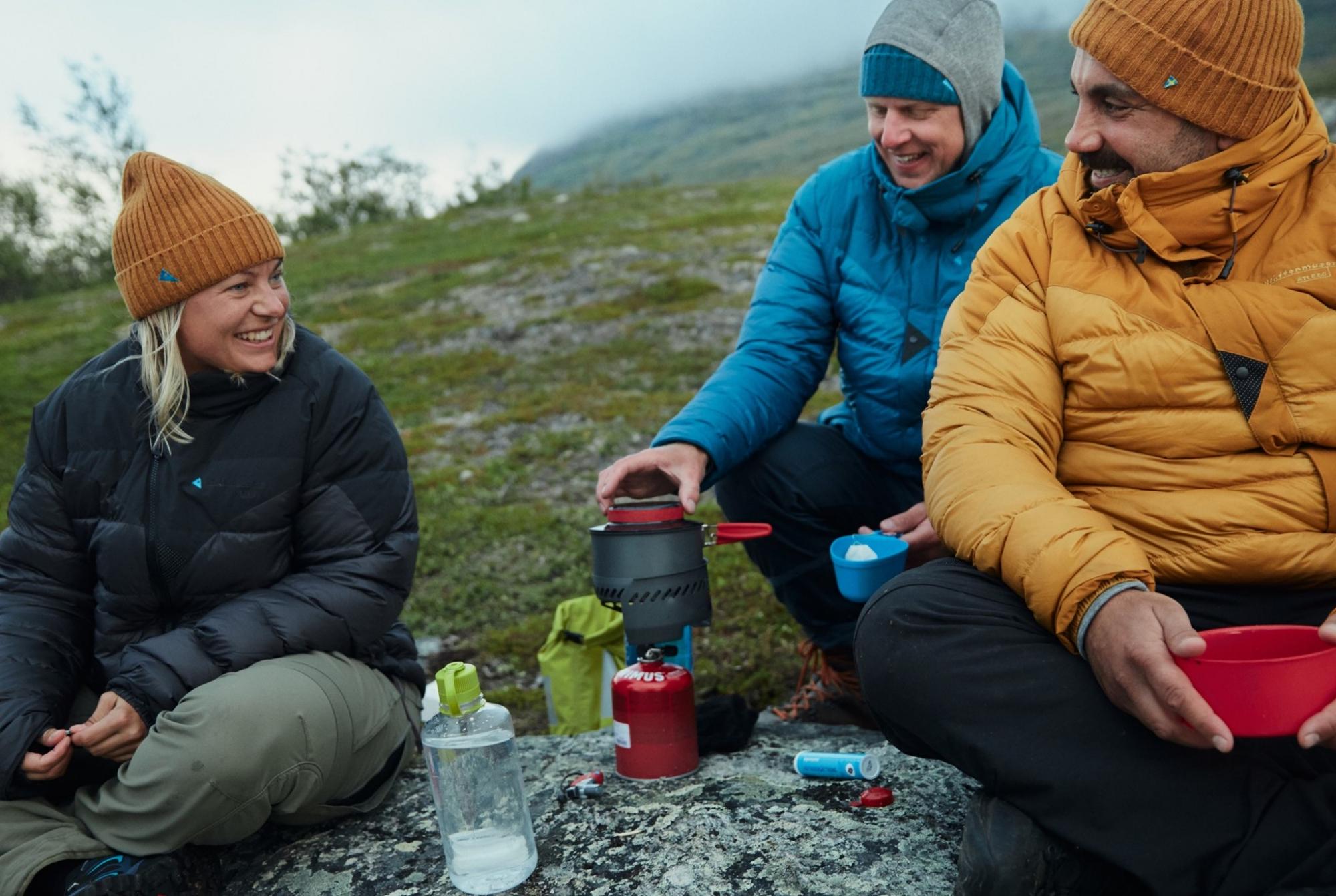 Klättermusen
Swedish company Klättermusen specialises in mountain gear for climbers, hikers and mountaineers. Founded in 1975, by climbers, its mission is to create refined mountaineering equipment that is environmentally-conscious providing, as they put it, "maximum safety for you, minimum impact on nature". Their main aim in creating sustainable products is to make gear that lasts and to repair it until that is no longer possible. All products come with a three year warranty. The company has used 100% organic cotton since 2006, started using recycled nylon from fishing nets in 2009 and became the first outdoor brand in history to achieve a flurocarbon-free collection in 2017.
Bam
Bamboo absorbs five times more carbon than hardwood trees and needs half the land that cotton needs to produce the same amount of fibre. It doesn't need irrigation or pesticides and it creates a soft, high performance fabric. It was all this, that led adventurer David Gordon, to start Bam; a bamboo clothing company with sustainability at its heart. The company wants to not only neutralise its environmental impact but to have a positive impact. By 2030 Bam aims to send zero waste to landfill, create zero pollution and zero wasted water throughout its supply chain. If you've ever slipped your feet into a pair of bamboo socks you'll probably be aware why that singular item deserves its own tab on the Bam website's homepage menu – right up there alongside tabs for the mens and womens collections. You can also buy baselayers, yoga clothes, t-shirts, hoodies and more.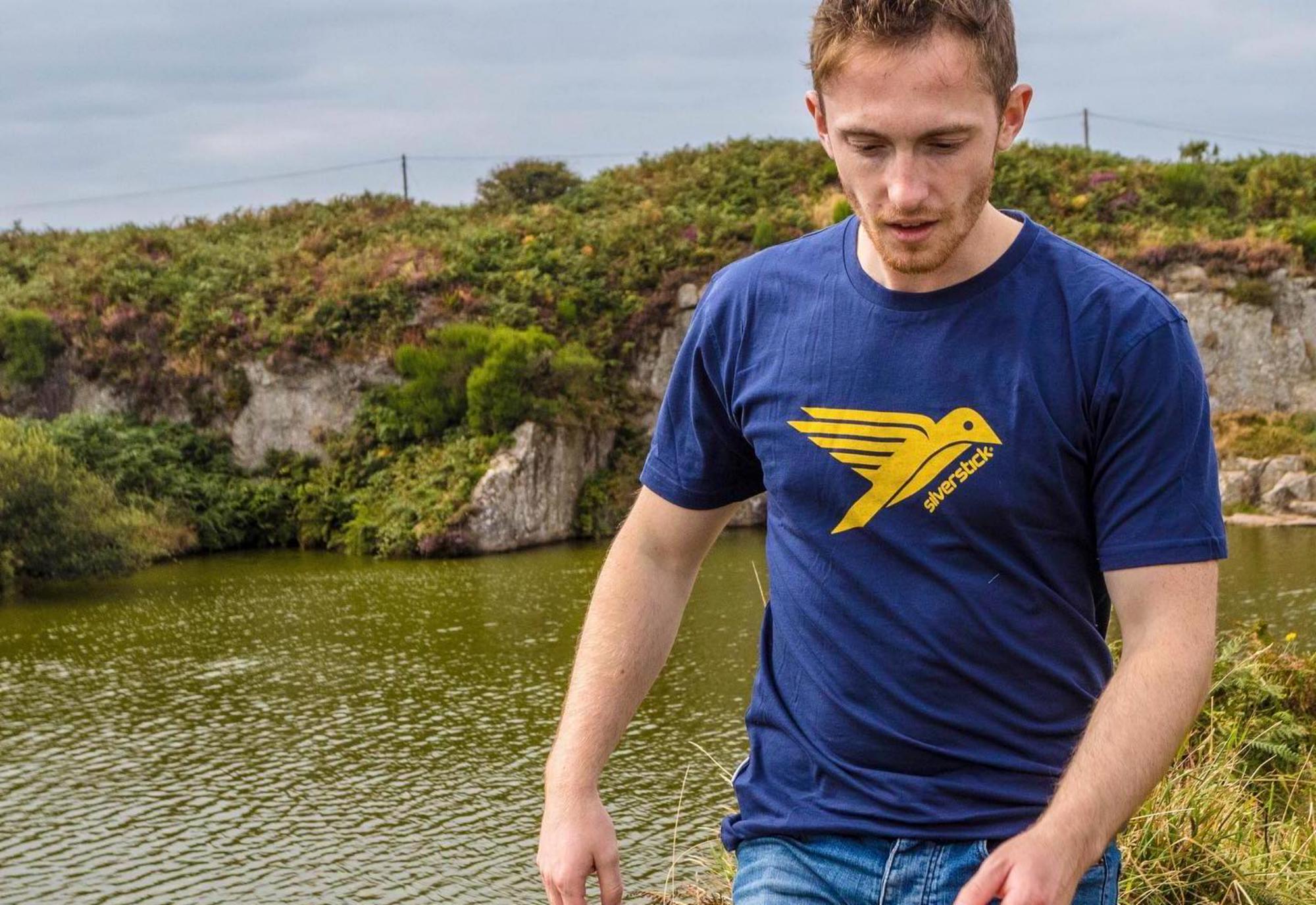 Silverstick
Organic cotton t-shirts, hoodies, tracksuits, socks and hats are the business of sustainable clothing company Silverstick. Based in Lewes, East Sussex, the company is a decade old and prides itself on testing their products robustly to make sure they are suited to the outdoors. The 100% organic cotton they use is carefully sourced from Turkey and made into their clothing range in a nearby factory which meets the Global Organic Textile Standard; protecting both the environment and the people who work there. Their Silverstick bird logo is screen printed on to their range here in the UK and a number of accessories are made here too.
Altberg
And now for something completely different… a bootmakers in Yorkshire which has been making classic English hiking boots since 1989. Altberg was started by Mike Sheehan who had lost his job, along with 319 others, when the Richmond shoe factory he worked at went bust. The skills he had learned in making shoes and boots by hand have seen his business endure over the decades. Altberg hiking boots and shoes come in different widths as well as shoe sizes and you can get them fitted either at the factory or at one of their premier retailers (a list of these is on their website). They'll be so comfortable that you'll probably want to walk further – and if they start to wear out: no problem, the Altberg factory will resole and repair them. Not only is it better for the environment but you won't have to "break in" a new pair of boots – and it's cheaper than buying a new pair too.