Despite its modest size, the Isle of Wight's popularity as a holiday resort means it has hundreds of tourist attractions within its shores and there's plenty to keep you occupied on any camping or glamping holiday. From the beaches and cliffs of the isle's dynamic coastline, to the history of inland estates like grand Osborne House or Brading Roman Villa, you'd be hard pushed to visit all of the Isle of Wight's exciting finds in one trip. To help you find the best, however, we've picked out just a few of our favourite places. So find a campsite or pick a glamping retreat and set sail to the Isle of Wight, here's just a little of what's in store...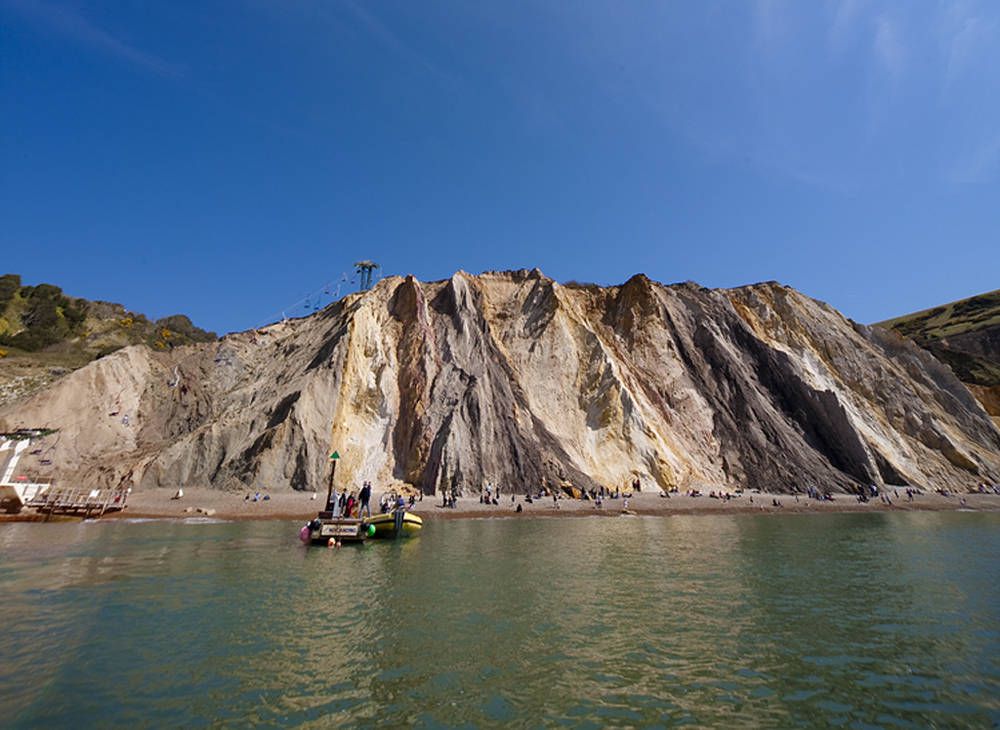 1. The Needles
The Isle of Wight's best-known natural attraction is a must-see destination for most visitors – something you can't fail to notice when queuing for the car park! But before you get a glimpse of these famous rocks off the westernmost point of the island, your attention is drawn to the fairground rides and gift shops of the Needles Landmark Attraction. Whether this is a welcome distraction, will very much depend on your take on things but there are certainly plenty of ways to spend your money. A popular ride is the chairlift down to the sands which gives you great views of the Needles chalk stacks. You can also see them by taking a cliff top walk or by visiting the National Trust-managed Old and New Batteries. An alternative approach, with a focus on the more natural beauty of the area, is given by hiking the six miles from Freshwater Bay across Tennyson Down.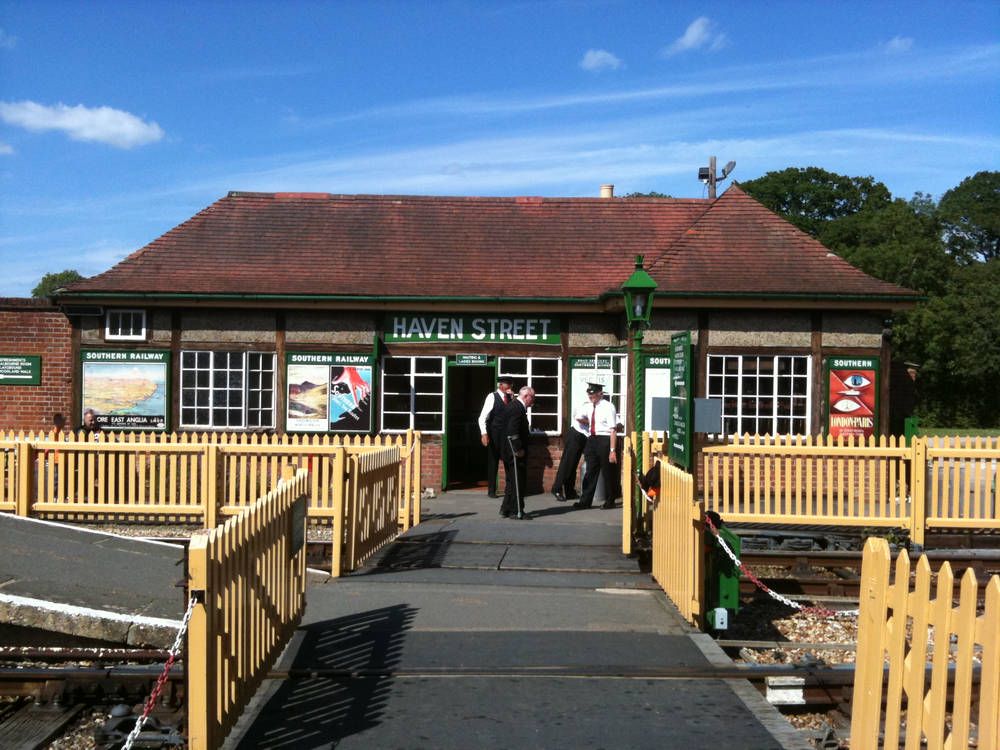 2. The Isle of Wight Steam Railway
Train buff, Thomas fan, history aficionado or nature lover… It's hard not to be charmed by the Isle of Wight's heritage railway. Restored steam locomotives chug their way across beautiful countryside between old-fashioned stations where staff and volunteers are clad in traditional uniforms. Although the line between Smallbrook Junction and Wootton is just five miles, tickets are valid all day which means you can explore each of the stations on the route and enjoy the rural views together with the chance of spotting deer, red squirrels and birds of prey. Havenstreet Station is where you'll find most of the action with a museum, the Train Story Discovery Centre and the Carriage and Wagon Workshop. There's also a gift shop, ice cream kiosk, play area and a small woodland walk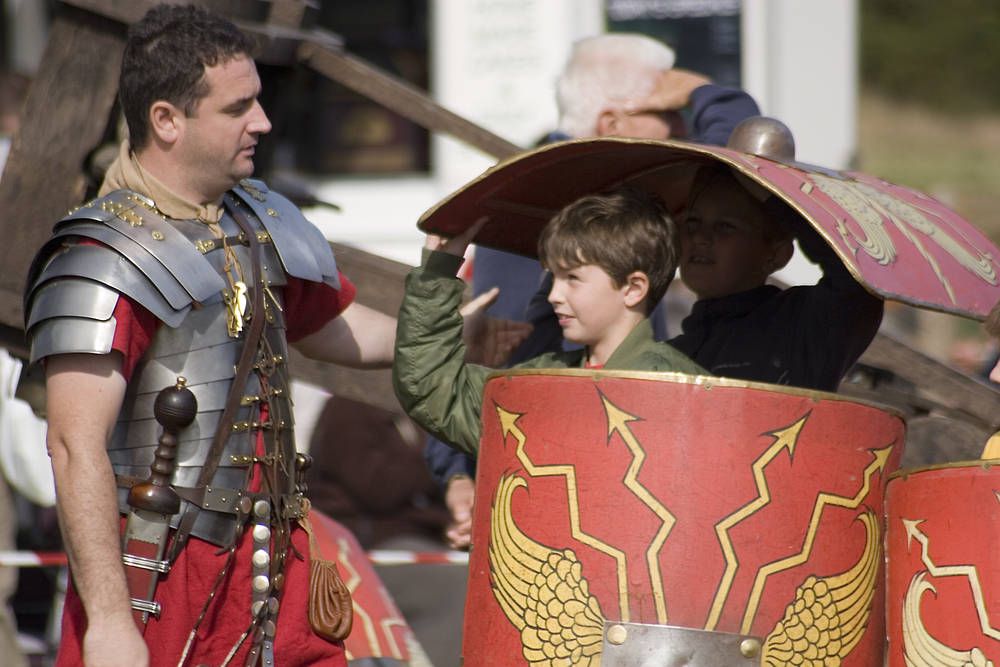 3. Brading Roman Villa
If you or your kids are in to Roman history, you will be fascinated by the mosaics at Brading Roman Villa. Discovered in 1879 by a sheep farmer, Brading is recognised as one of the finest Roman history sites in Europe and provides a unique insight in to Roman life in Britain. These days the excavated mosaic floors and remains of the villa all protected in the modern museum building which make it a great way to spend a rainy morning or afternoon. In addition to the wealth of fascinating archaeology, there's a great range of activities from mosaic-making and coin rubbing to dressing-up clothes which will make sure kids get in to the spirit of things. There's also an award-winning café with panoramic views over Sandown bay.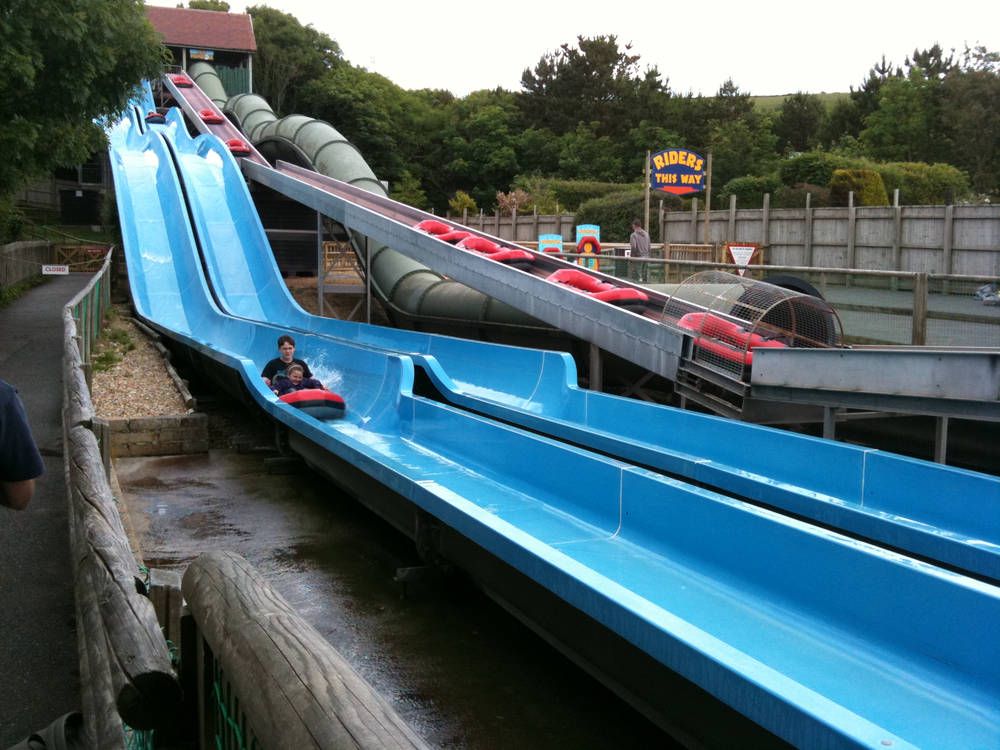 4. Blackgang Chine
On the south coast of the Isle of Wight, Blackgang Chine has been attracting visitors since the 1840s when a young entrepreneur turned the chine gorge, formerly the haunt of fishermen and smugglers, into beautiful gardens. He put a recently-discovered whale skeleton on display to attract Victorian visitors and so began the eclectic mix of attractions that make up what is now a theme park on the cliffs. The park is most suitable for younger children with themed areas designed to appeal to almost every obsession including Pirate Cove, Cowboy Town, Underwater Kingdom, Fairy Land and a dinosaur themed area called Restricted Area 5. It may lack the high gloss of some bigger theme parks – but then it is 175 years old! Tickets are valid for seven days.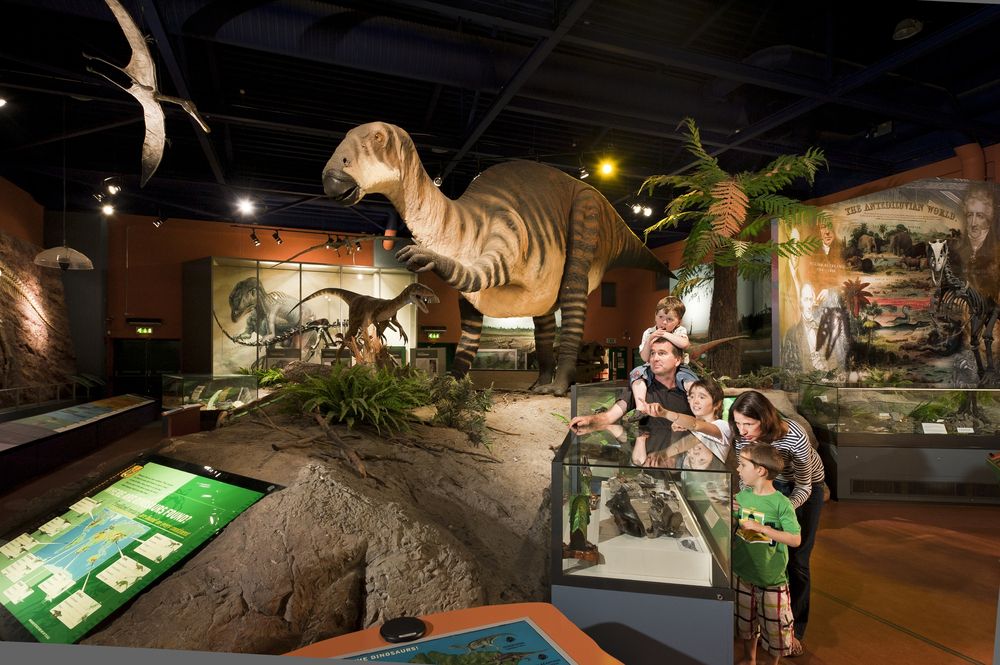 5. Dinosaur Isle
The Isle of Wight is world famous as a dino-hot spot and while you can experience the thrills and spills of coming face-to-face with life-size moving dinosaur models at Blackgang Chine, Dinosaur Isle offers a more educational approach. It is Britain's first purpose-built dinosaur museum and home of the Isle of Wight's geology and fossil collections. It tells the real-life story of the 15 different types of dinosaurs that are known to have lived on the island with dino-sized models, interactive displays and a thousand fossils – and it's all housed in a building shaped like a pterodactyl. The museum is located in Sandown, near some of the island's best rocks, and also organises fossil walks on a regular basis. Keep an eye on the website for details of walks during your Isle of Wight glamping trip.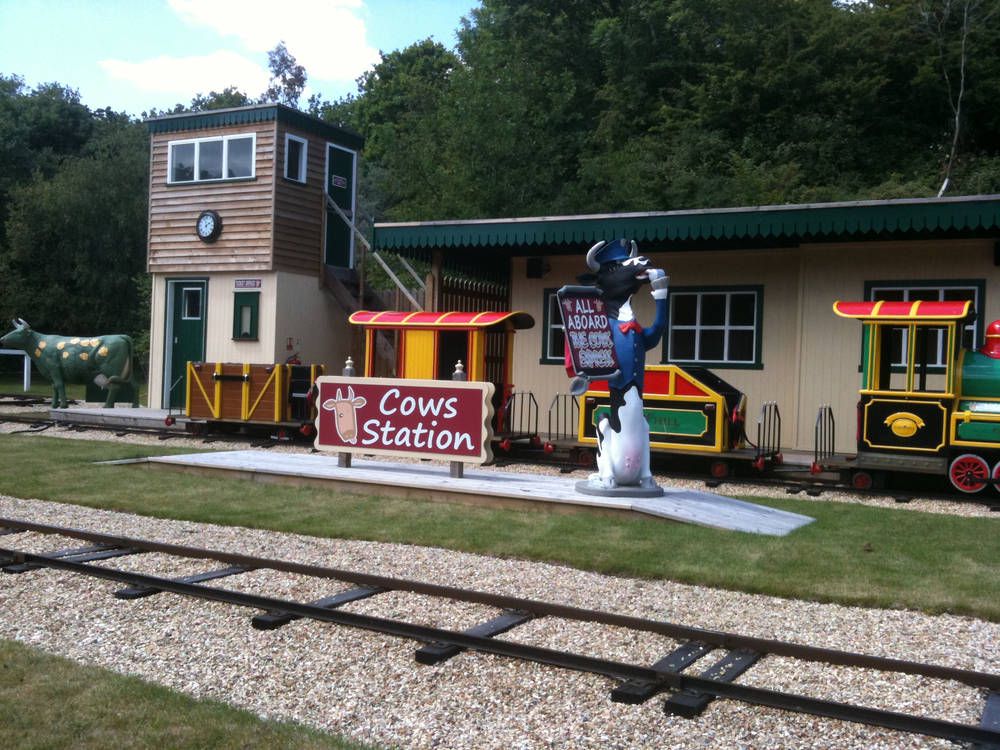 6. Robin Hill Country Park
Part adventure playground, part theme park, part day-out-in-the-country… Robin Hill Country Park spreads over 88 acres with lots of family-friendly fun. There are rides and slides including a toboggan run and adventure play areas including a treetop trail. There are plenty of places to eat around the park too so you won't go hungry during a day out here. The park hosts events throughout the year from Easter Egg hunts to the Eklectica music festival in summer and their Electric Lights event in autumn which sees the woodland lit up with lanterns. Tickets are valid for seven days and you can buy a combined pass for the country park and Blackgang Chine, making visiting a little better value.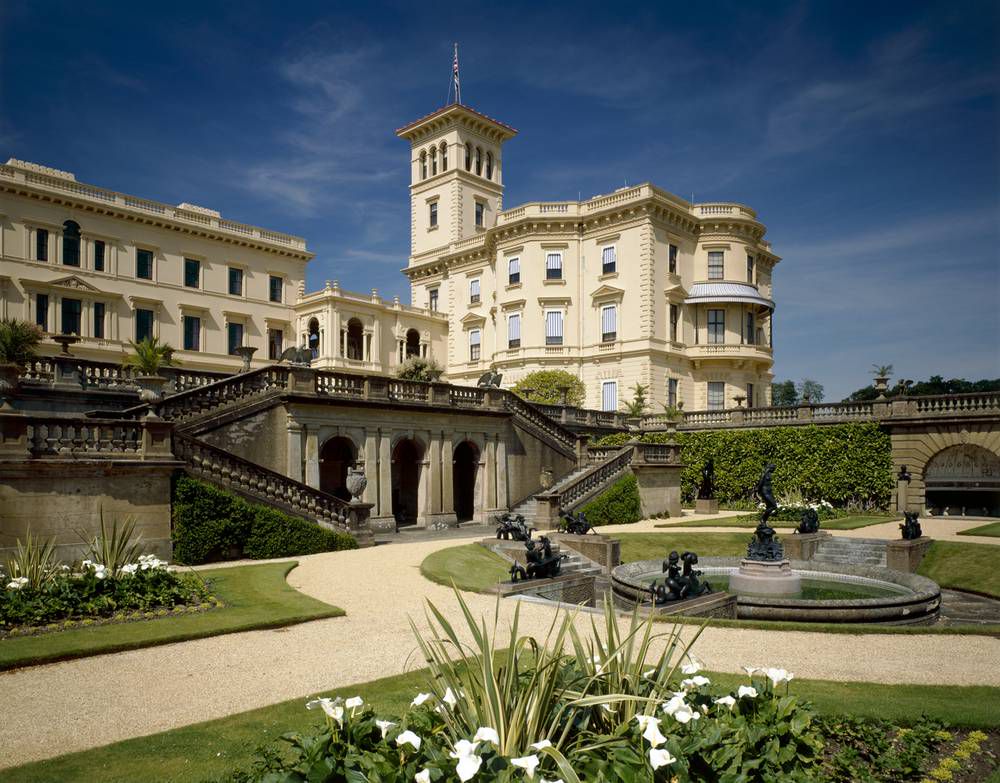 7. Osborne House
According to Queen Victoria, "It's impossible to imagine a prettier spot" than Osborne House. More recent reviews tend to suggest it's still worth a visit too. Now looked after by English Heritage, this royal palace at East Cowes was Queen Victoria and Prince Albert's summer retreat. Many of the rooms are just how they left them, decorated with ornate furnishings and artefacts. You can explore both the state rooms and their private quarters inside the house and discover the beautiful gardens and private beach outside. There are also two play areas, a choice of places to eat and an exhibition dedicated to the royal couple's nine children inside a Swiss cottage within the grounds.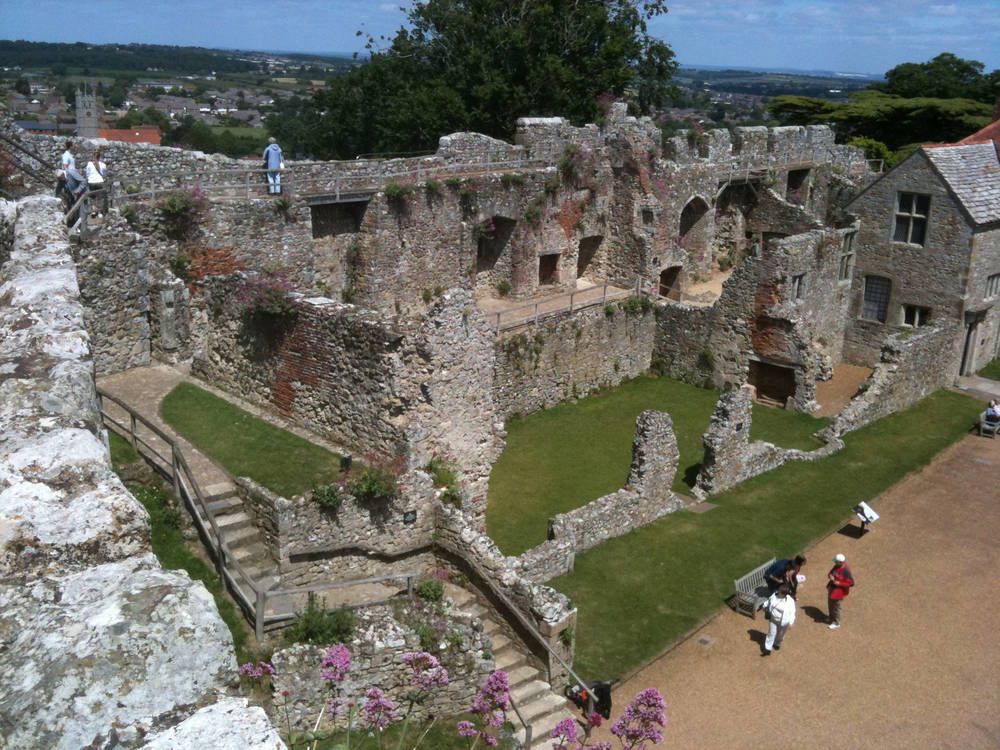 8. Carisbrooke Castle
Another English Heritage site with royal connections. Carisbrooke Castle is most famous as the place where King Charles I was kept prisoner after the English Civil War. You can learn all about his internment and other former residents in an exhibition in the 16th century guardhouse. You'll want to check out the views from the ancient castle keep and say hello to the donkeys who live on site too. Although the donkey work is now entertaining visitors they still demonstrate their original purpose within the castle walls – powering a 16th-century treadwheel to bring water up 49 metres from the castle well. You can walk the castle's battlements, pay your respects inside the ornate St Nicholas Chapel, which is also the island's war memorial, and explore the Carisbrooke Castle Museum inside the castle's Great Hall.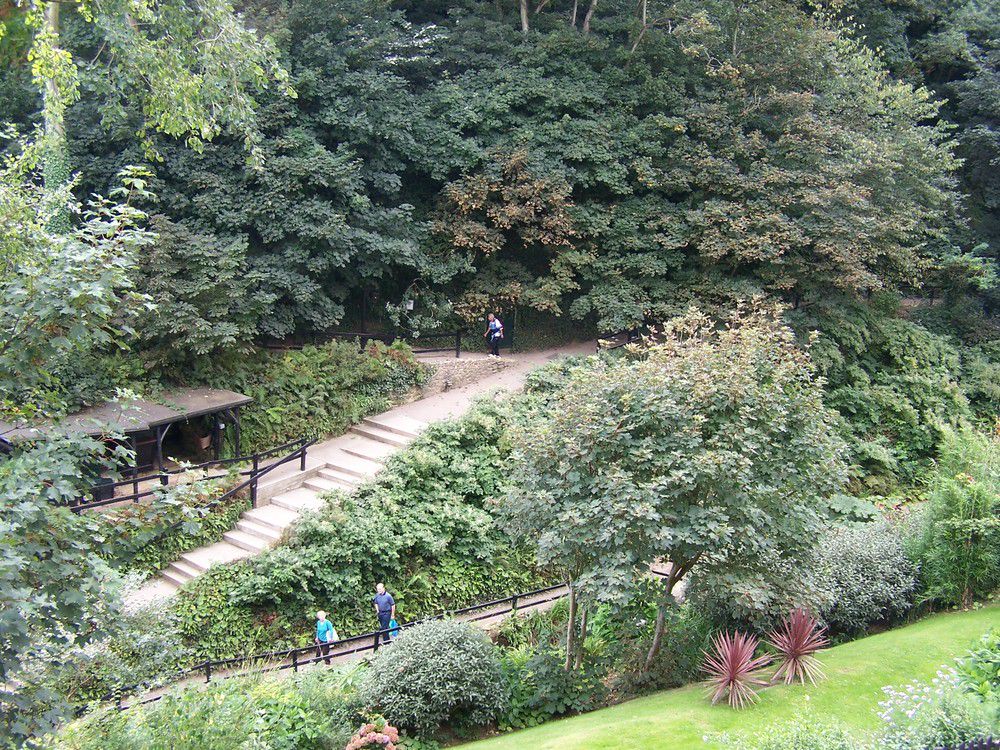 9. Shanklin Chine
Jane Austen and Keats are said to have been among the fans of this tree-lined gorge which has been a tourist attraction for more than 200 years. The chine winds its way down from the chocolate-box village of Shanklin (where if your roof is not thatched you are in the minority) to the seafront – where it's just a short walk to find all the fun of the fair. There's a relatively small charge to use the walkway which is lush, green and noted for its interesting flora and fauna. There's an exhibition to encourage a little learning about the natural highlights and a hide where you can try to catch a glimpse of some of the birdlife and red squirrels. By night, in the summer season, the gorge is illuminated with hundreds of lights making a walk through an enchanting but altogether very different experience.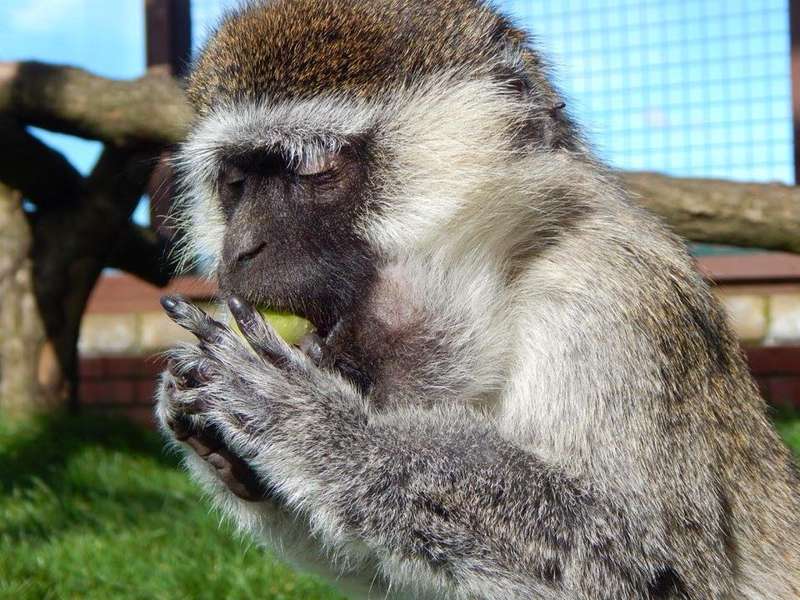 10. Monkey Haven
The Isle of Wight is home to a fair few exotic creatures and Monkey Haven is a good place to catch up with some of them. A rescue centre for primates, that has received numerous awards as a visitor attraction, it looks after animals that have been rescued from zoos and private collections. Of course, the monkeys are the main attraction but there are other rescued animals too including reptiles, meerkats and birds. Monkey Haven has a rescue and release policy which gets a thumbs-up from us and means, where possible they return native birds to the wild once they have recovered from whatever brought them there in the first place. There is a programme of daily activities which can give your own little monkeys the chance to get up close to the animals.