The New Forest is one of our favourite places for a camping holiday. It's a natural playground that's easy to get to, full of wildlife with dozens of great camping and glamping sites. All these things combined, mean that choosing a camping holiday in the New Forest is easy. What is not so easy is deciding where exactly, within the bounds of this national park, you want to stay and spend your time. That's why we've put together this list of our favourite New Forest towns and villages.
Buckler's Hard
With a name like Buckler's Hard, you expect a bit of history and visit this little village on the banks of the Beaulieu River and you are sure to find it. It's a picturesque place centred around its high street with two terraces of 18th century brick houses facing each other across a wide green leading to the river bank. It's quite a sleepy place now (apart from visiting tourists) but it has a fascinating history as a busy centre for shipbuilding. The wide gap between the terraces would once have been filled with timber felled from the New Forest and destined for life on the high seas. Much of Nelson's fleet for the Battle of Trafalgar was built here and most of the villagers at that time would have been involved in the trade. Now, many Buckler's Hard locals help retell the stories and work in tourism. There's a Maritime Museum, Shipwright's Cottage and a Workshop where you can learn all about those days of yore. You can also take a trip along the Beaulieu River. For anyone interested in history, this place is definitely worth a visit.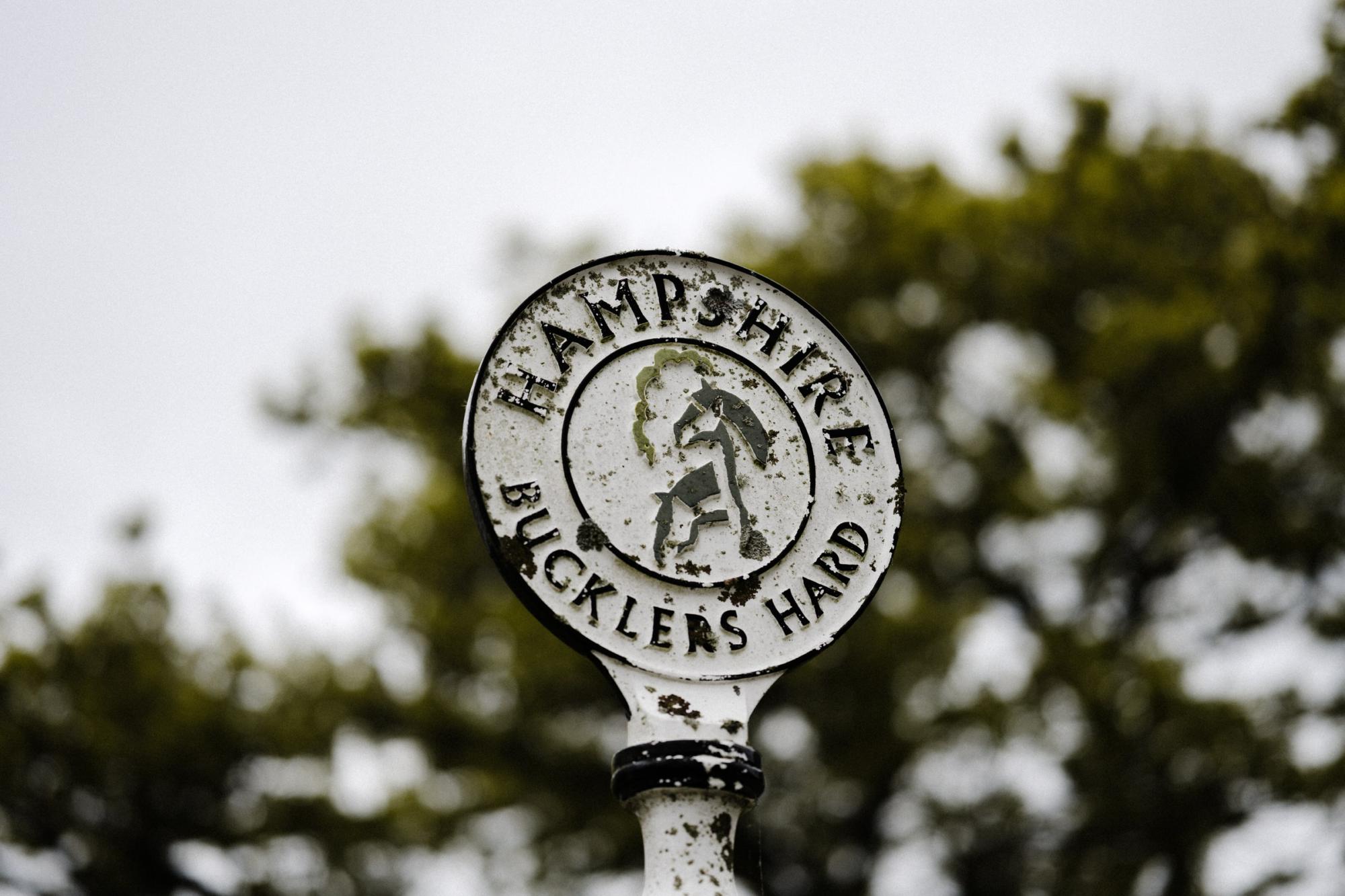 Beaulieu
Two miles up river from Buckler's Hard is another of our favourite places in the New Forest, Beaulieu. A small and picturesque village that's, perhaps, best known for the Beaulieu Estate, home of the Montagu family since 1538 and now home to the Beaulieu Motor Museum – among other things. There's a lot to see here, easily enough for a whole day. The motor museum itself has a collection of more than 280 vehicles as well a World of Top Gear exhibition. And then there's the house itself, once the gatehouse to a medieval abbey whose ruins form another of the attractions here. The turreted house is Gothic in style but inside has the feel of a Victorian country house, helped along by costumed staff. The gardens and grounds are also yours to explore and you can set out on a two-mile country walk to Buckler's Hard from here, as the village forms part of the Montagu family's estate.
Burley
Bronze Age burial mounds, smugglers and tales of dragons and witches all play their part in the history of Burley, a small village in the south west of the New Forest National Park. Even though people have lived here since prehistoric times, it's the relatively recent links to witchcraft that have left the most visible mark. Shop names, window displays and souvenirs all commemorate the village's links with witches which apparently stem from a white witch named Sybil Leek who lived in the village in the 1950s. Apart from all the witchy paraphernalia, there are two pubs in the centre of the village, tearooms, cafes and a bike hire shop, Forest Leisure Cycles, which alone makes Burley worth a visit. There's a great family-friendly, traffic-free cycle route along a disused railway track to Brockenhurst and several walks starting at or passing through the village which make it a lovely place to call in to on a day out. Oh – and if that's not enough to tempt you, there's also a fudge shop and cidery.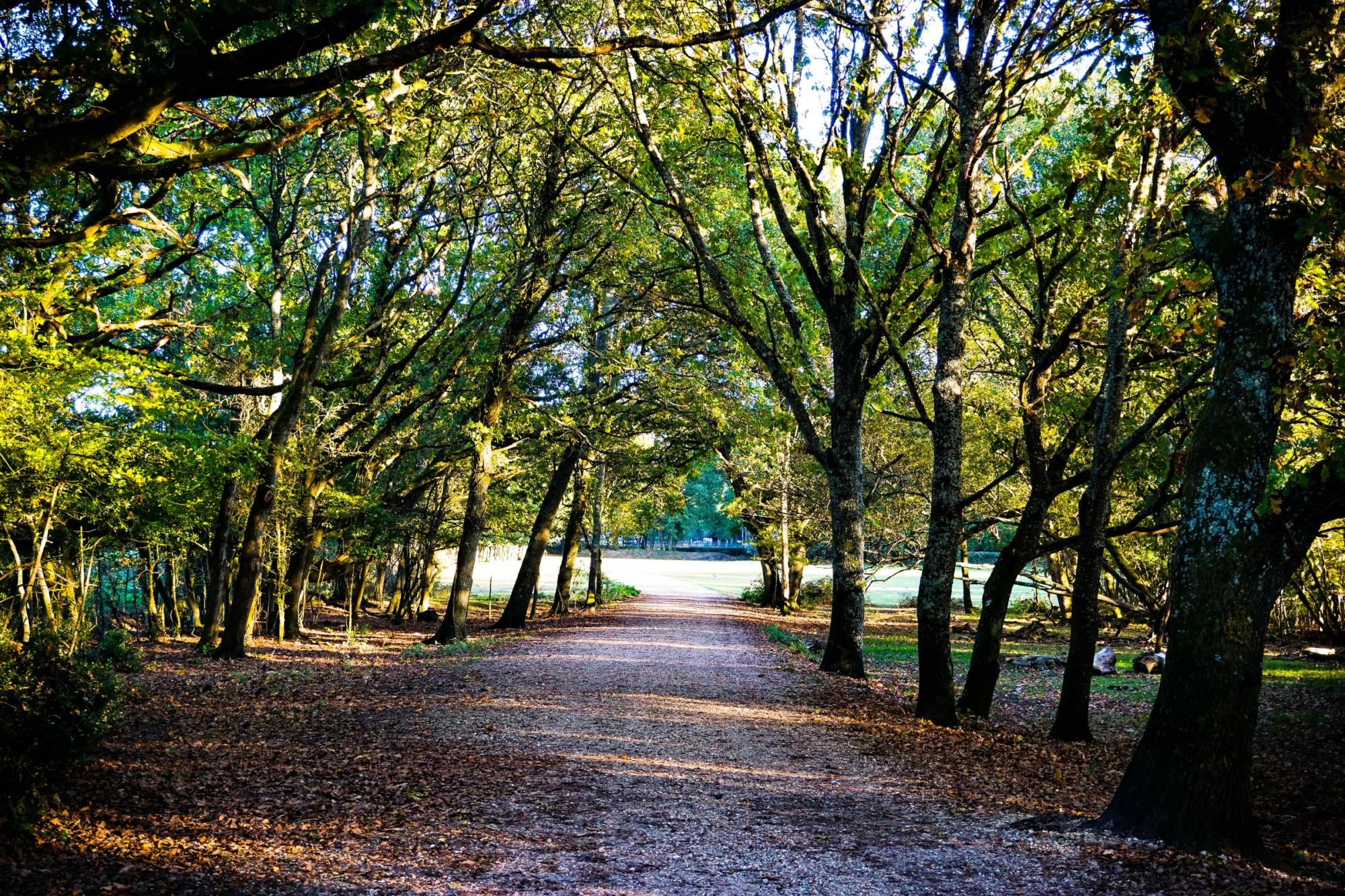 Ashurst
Ashurst, on the eastern edge of the New Forest National Park, counts as one of our favourites thanks to its fantastic location. It's known as one of the gateways to the New Forest and if you are coming to Hampshire from London or the east, it's one of the first places you'll reach after leaving the M27. It also has a train station on the London Waterloo to Weymouth line. But despite being easy to get to, it has all the advantages of places deeper in the forest with walks into woodland and out on to open heathland not far from the pubs and shops of the village centre. It's particularly good for a family holiday, especially so if your kids are into Peppa Pig! Ashurst is one of the closest villages to Paulton's Park which has theme park rides to suit all ages and Peppa Pig World for younger kids. The New Forest Wildlife Park and New Forest Reptile Centre are even closer.
Lyndhurst
The geographical and metaphorical heart of the New Forest, Lyndhurst is slap-bang in the middle of the national park and most visitors will call in here at some point. If you're a newbie to the New Forest, it's not a bad idea to make this your first port of call as the New Forest Heritage Centre is a hub of information on the whole area. It has a little museum, gallery, shop and cafe that's free to enter and dog friendly too. The village itself has everything you could need on a camping holiday; places to stop for coffee, lunch or dinner, places to stock up on supplies for your next barbecue or picnic and places to buy a barbecue, picnic hamper or anything else you've forgotten! The town's businesses also include AA Bike Hire and the Woods Cyclery for hiring bikes, should that be on your list of things to do while in the New Forest. The central location of Lyndhurst means there are cycle routes and places to explore from here in every direction and, equally, that it's not too far from anywhere.
Brockenhurst
Brockenhurst is another hub in the New Forest. In fact, it's the area's largest village by population  – but just because it's one of the busiest centres in the national park, doesn't make it any less beautiful. It is still a rural village; a fact you can't forget when the water levels are high enough that you have to cross the foord across one of the main routes in to the village and when you see New Forest ponies trotting past the half timbered buildings of the high street. Like Lyndhurst, Brockenhurst is a good place to stock up with plenty of shops (many of them independents), a variety of eateries, pubs and a cycle hire hub. It's a great place to cycle out from with Rhinefield Ornamental Drive and Blackwater Arboretum close enough for family cycle rides. It is also relatively easy to get to and to navigate from as it is on the main road through the forest; the A337 which provides an easy route both south to the coast and north to Lyndhurst and, eventually, the M27. It is also the rail hub of the New Forest with trains to London taking two hours, or south to Lymington on the coast taking just eight minutes.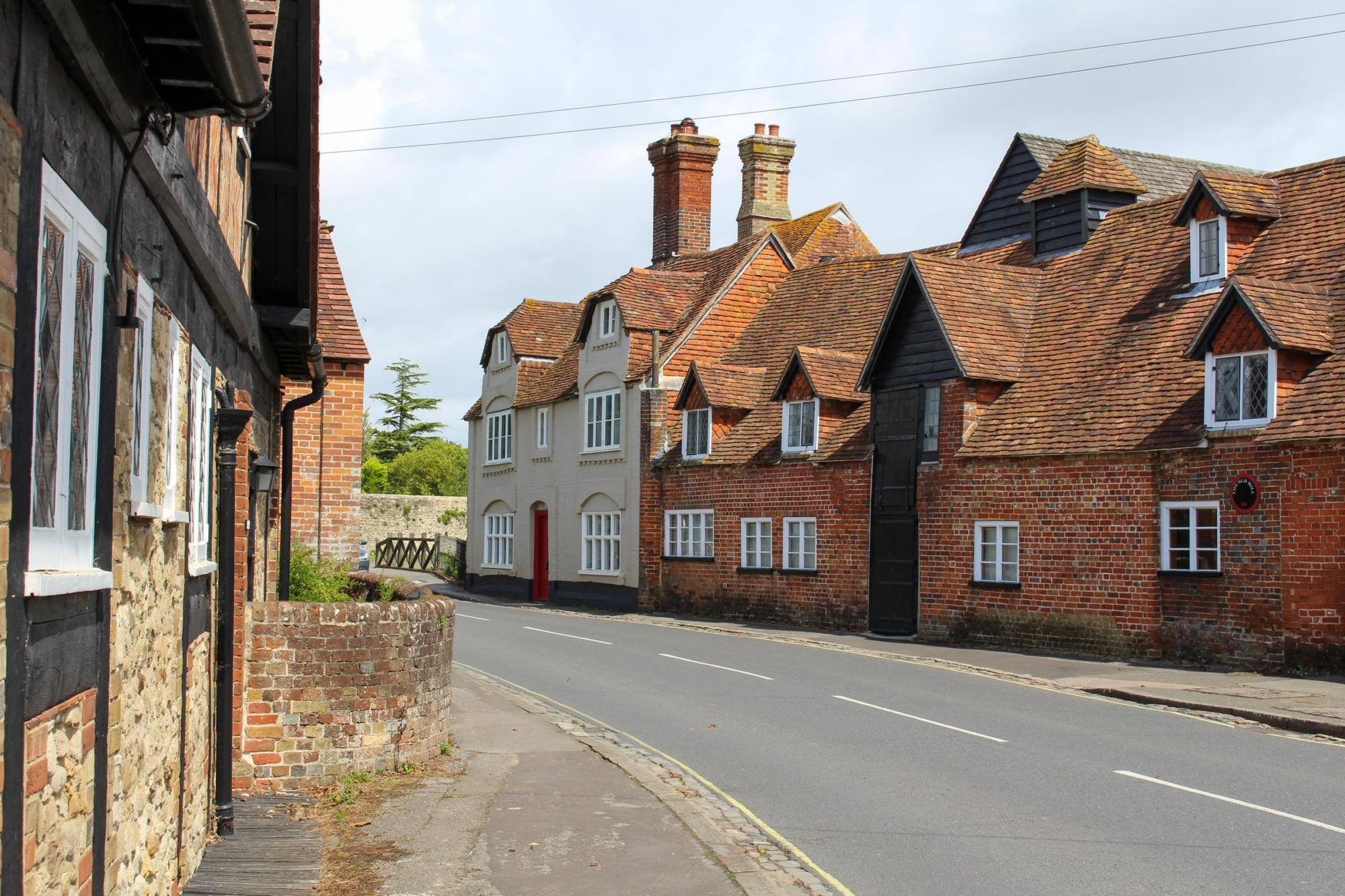 Lymington
The best-known town on the little-known New Forest coast is
Lymington
; a place of smugglers and maritime history offering a completely different feel to the rest of the New Forest National Park. The national park actually has 40 miles of coastline, much of it wildlife-rich marshes, but Lymington, directly south of Brockenhurst, is the place with the most facilities and the most to see. It has an ancient quayside where you can see working fishing boats and three modern marinas where you can see yachts and sailing boats. There's lots of attractive Georgian architecture in the town but its history goes back much further. You can find out about it all at the
St Barbe Museum and Art Gallery
before taking a dip at the town's famous sea water
swimming pool
.
Milford-on-Sea
Last but most definitely not least on our list of top towns and villages in the New Forest, is
Milford-on-Sea
. Most people do not associate holidays in the New Forest with beaches, but here's a place where you can have the best of both worlds. On the southern edge of the national park, just a few miles west of better-know Lymington, is a place with a shingley shore, colourful beach huts, ice creams and fish and chips. In short; the perfect place for a classic British beach holiday that's within easy reach of everything else the New Forest has to offer; woodland walks, bike rides and wildlife.