Campers have been heading to The New Forest for decades and while the trees and heathland are undoubtedly the main attraction, there's something more to staycation here for. Stretching from Barton-on-Sea to Totton, on the Southampton estuary, there's 40 miles of coastline fringing the southern side of the national park. A combination of beaches, salt marsh nature reserves and seaside towns make it a fascinating place to visit that you may never have considered… until now.
The New Forest coast
It's true that the New Forest is known, not to mention named, for its forest landscape but its 40-mile coastline between Bournemouth and Southampton should not be overlooked. With views across the Solent to the Isle of Wight and the Needles, this section of south coast is plied by sailing boats and yachts and is a haven for watersports enthusiasts of all kinds. However you like to take to the water, or even if you just like to sit by it and gaze at it, this is a coastline that's well with a visit. If you're on a camping holiday in the heart of the New Forest, why not spend a day at the seaside? Or, if you're a bit of a waterbaby, how about choosing a campsite that's near the coast for the best of both worlds?
Lymington – the capital of the New Forest Coast
If you've heard of anywhere on the New Forest coastline, it's likely to be Lymington. This historic town, directly south of Brockenhurst and well linked by road and rail, sits on the west bank of the River Lymington. It's part ancient seaport, with a historic old quay, and part modern marina, with lots of luxury yachts. It's a great place to visit with pretty Georgian architecture, lots of shops, pubs and eateries and a bustling Saturday market. It's also home to the oldest sea water swimming pool in the UK – now thoroughly modernised and great fun for kids (or big kids) with an inflatable assault course and paddleboards for hire.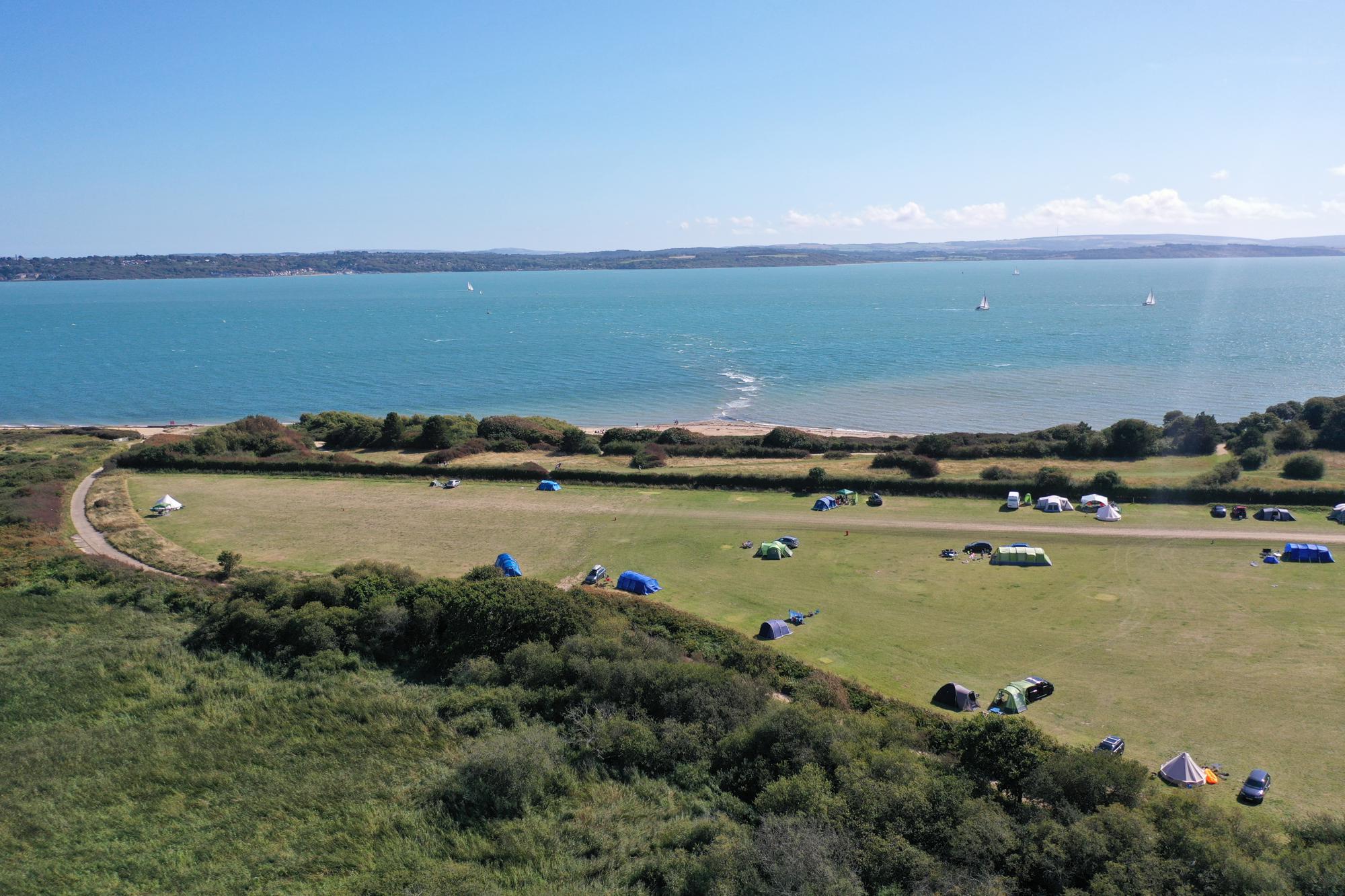 Beach holidays in the New Forest
For a beach holiday in the New Forest, the western part of the coastline is your best bet. Milford-on-Sea, with its shingle beach, colourful beach huts and ice cream kiosk is a great choice for a family holiday. A few miles along the coast, Barton-on-Sea, has another beach that's great for paddling and swimming. It has fewer facilities but offers the added attraction of fossil hunting. There are, in fact, 26 miles of beaches on the New Forest coastline and while the most popular ones are at the western end, towards Bournemouth, if you're looking for somewhere closer to Southampton there's one at Lepe too. It's a mile-long stretch of pebbles backed by the pine trees of Lepe Country Park, which has facilities, nature walks and a handy campsite nearby.
Wildlife on the New Forest coast
Inland it's the New Forest ponies, deer and woodland wildlife which captivate nature lovers. On the New Forest coast however, it's the birds that attract attention – although New Forest ponies do occasionally make their way to the coast too. There's a bird hide at Lepe Country Park which gives you a chance to watch wading birds in reed beds on the banks of the Dark Water River which wends its way to the sea here. Lepe is part of the North Solent National Nature Reserve, 820 hectares of varied habitat that attracts birds and butterflies to its wildflower meadows as well as its waters. There are more waders at Keyhaven where the salt marshes form part of a nature reserve that's managed by the Hampshire and Isle of Wight Wildlife Trust. Here you can see oystercatchers, brent geese and marsh harriers among others. And if you're not a dedicated twitcher, no worries, it's a lovely natural place for a walk nonetheless.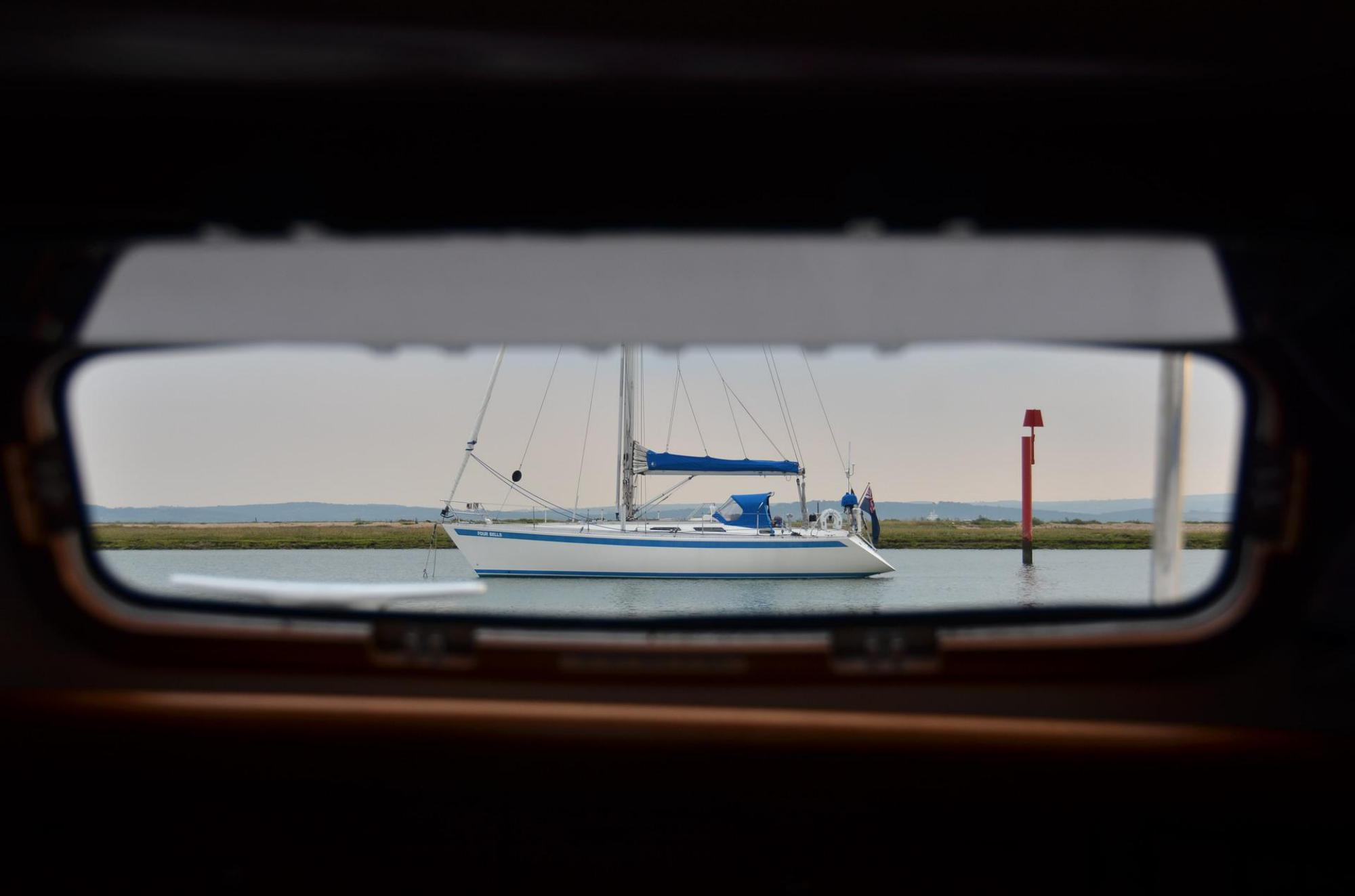 Attractions on the New Forest coast
There are two characteristically round Tudor castles on the New Forest Coast both built by Henry VIII. One is at Calshot, a spit at the entrance to Southampton Water and the other is a little further west on another spit stretching towards the Isle of Wight. This one is the grander Hurst Castle, a pleasant walk away from Milford-on-Sea. Both are open to visitors. At Calshot, the castle sits next to a former RAF hangar which is now used as the UK's largest activity centre offering a range of adventurous activities out on the water and on land at their indoor climbing wall and dry ski slope. Further up Southampton Water, towards Totton, is Eling where the Eling Tide Mill Experience showcases how the tides have been used to power a flour mill for 900 years. Head up another waterway, the Beaulieu River, to visit another museum at Buckler's Hard. This one is devoted to the village's history as a centre for shipbuilding which used New Forest oak to build more than 50 ships for the Royal Navy.
By Amy Woodland, February 2021