With ferries straight from Britain to Brittany, Northern France is a great place for a camping holiday abroad. But it's not only the relatively short distance from the UK that makes it worthy of a visit. It's got an extraordinary coastline, plenty of countryside, fantastic food and drink – and lots of great places to visit on days out too. Many of these are historic sites which remind visitors of Brittany's fascinating past as an independent kingdom. To whet your appetite for this alluring region, we've selected our top five châteaux in Brittany; all of them great places for a day out during a camping or glamping holiday in the area.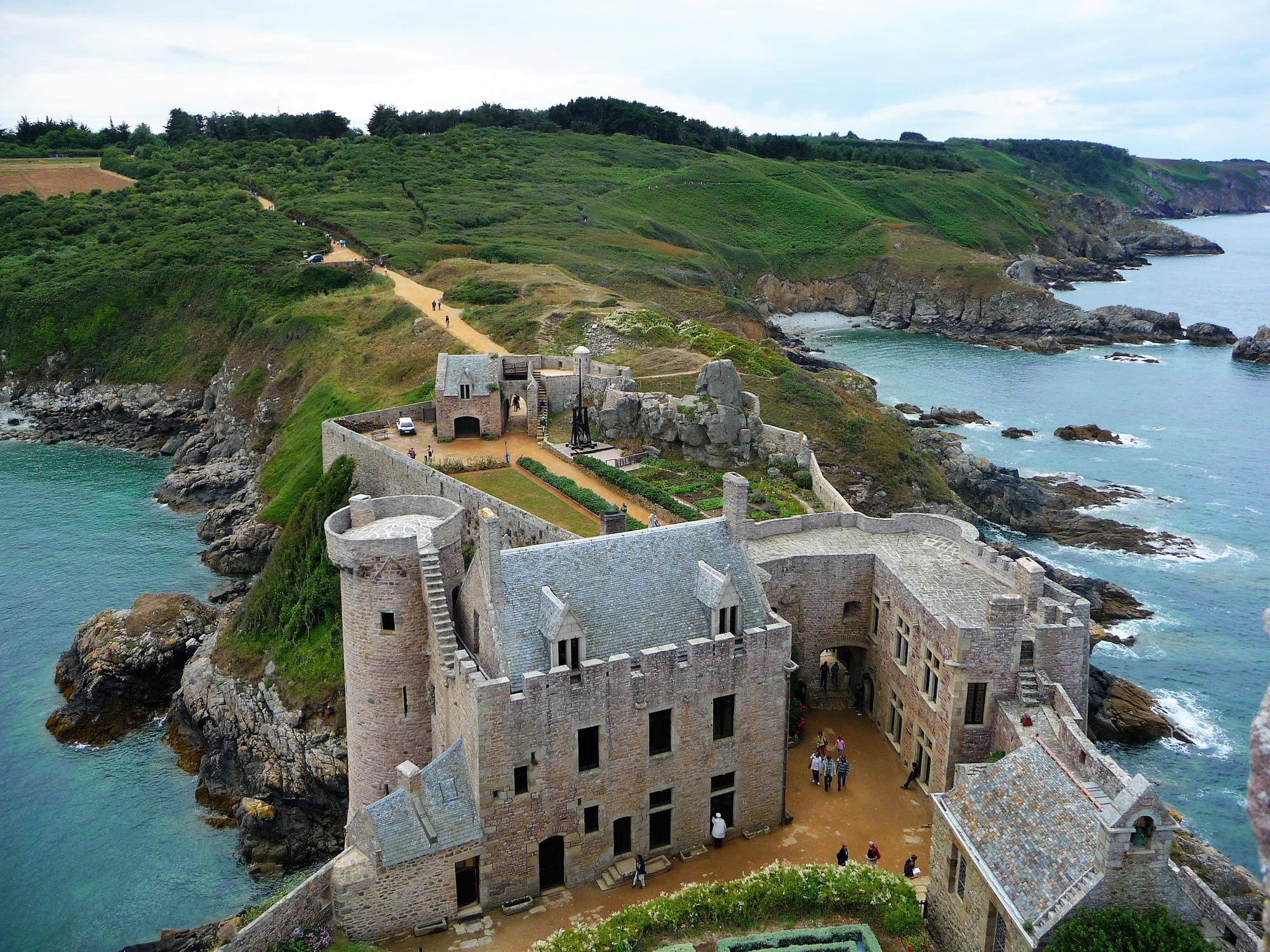 Fort la Latte
Perhaps the most scenically-situated château in Brittany is the Fort la Latte, or Château de la Roche Goyon as it's also known. This impressive château sits 60-metres above the sea on an island close to the rocky headland of Cap Fréhel in the north-east of the region. It's worth visiting for the views alone; first as you make your way to the castle from the car park and then from the ramparts – looking out to sea or back at Brittany's Emerald Coast. This impenetrable fortress, accessed via two drawbridges, was built in the 14th century by a wealthy Breton family and further fortified over several hundred years. If you can tear yourself away from those views, you can find out all about its history on a guided or self-guided tour of its well-preserved and restored keep, chapel, tunnels and dungeons. If you're in Brittany in the summer holidays, your visit might just coincide with the annual medieval festival held at Fort la Latte in August. A top tip is to take a picnic as there's plenty to keep you occupied for a few hours but no café on site.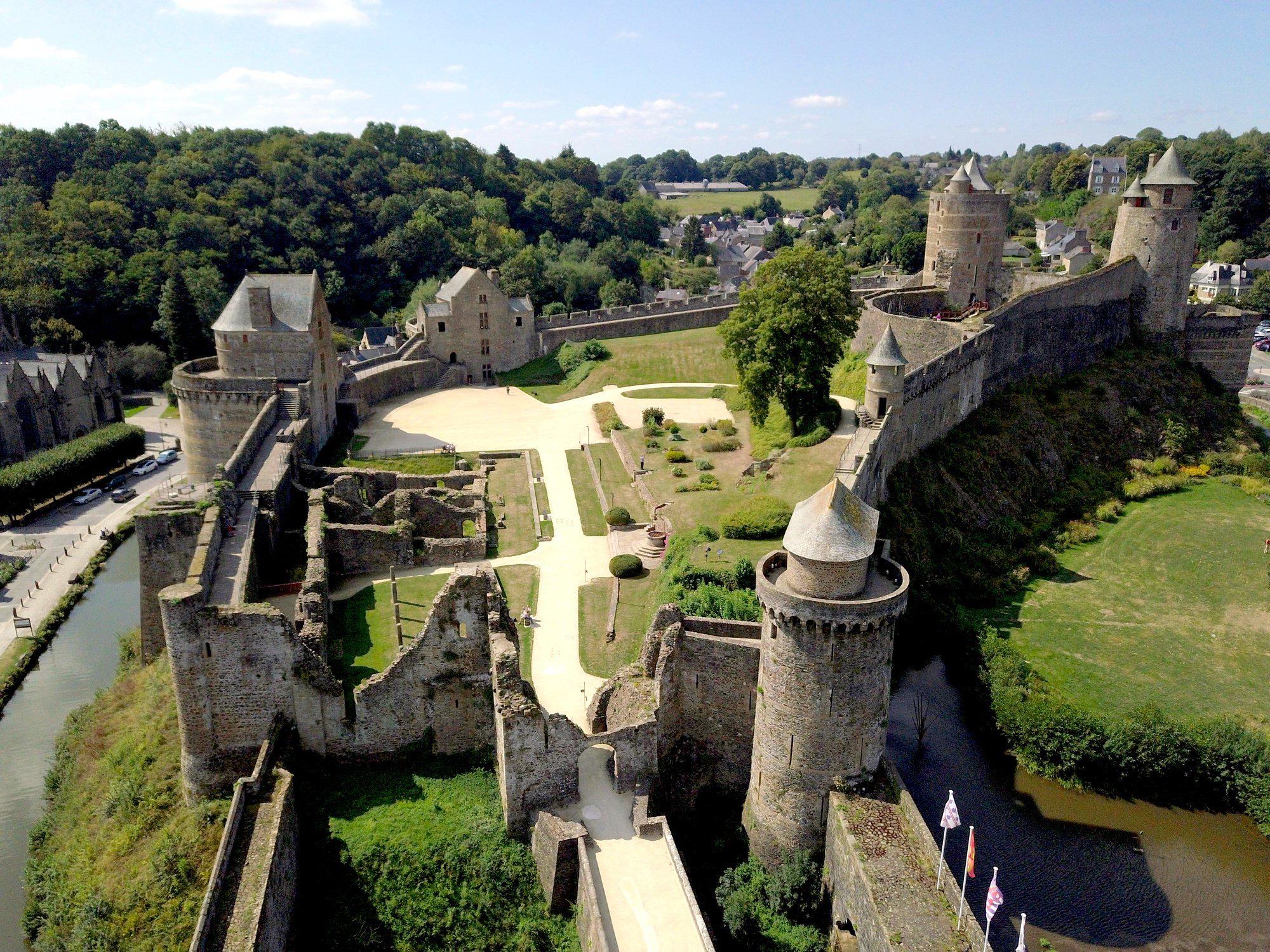 Château de Fougères
Think of a French château and you might picture something a little like Château de Fougères. This huge medieval castle has grey stone ramparts which are punctuated with round towers that are straight out of a French fairytale. It's one of Europe's largest medieval fortresses – built to help protect the then-independent duchy of Brittany from invaders for half a century from the year 1000. The entry price to the castle includes your choice of either an audio guide (available in English) or a guided tour; both help bring the place to life and are suitable for kids aged six and over. The old town of Fougères, with its medieval half-timbered buildings, is almost as enchanting as the château itself so it's worth taking the time to explore there too.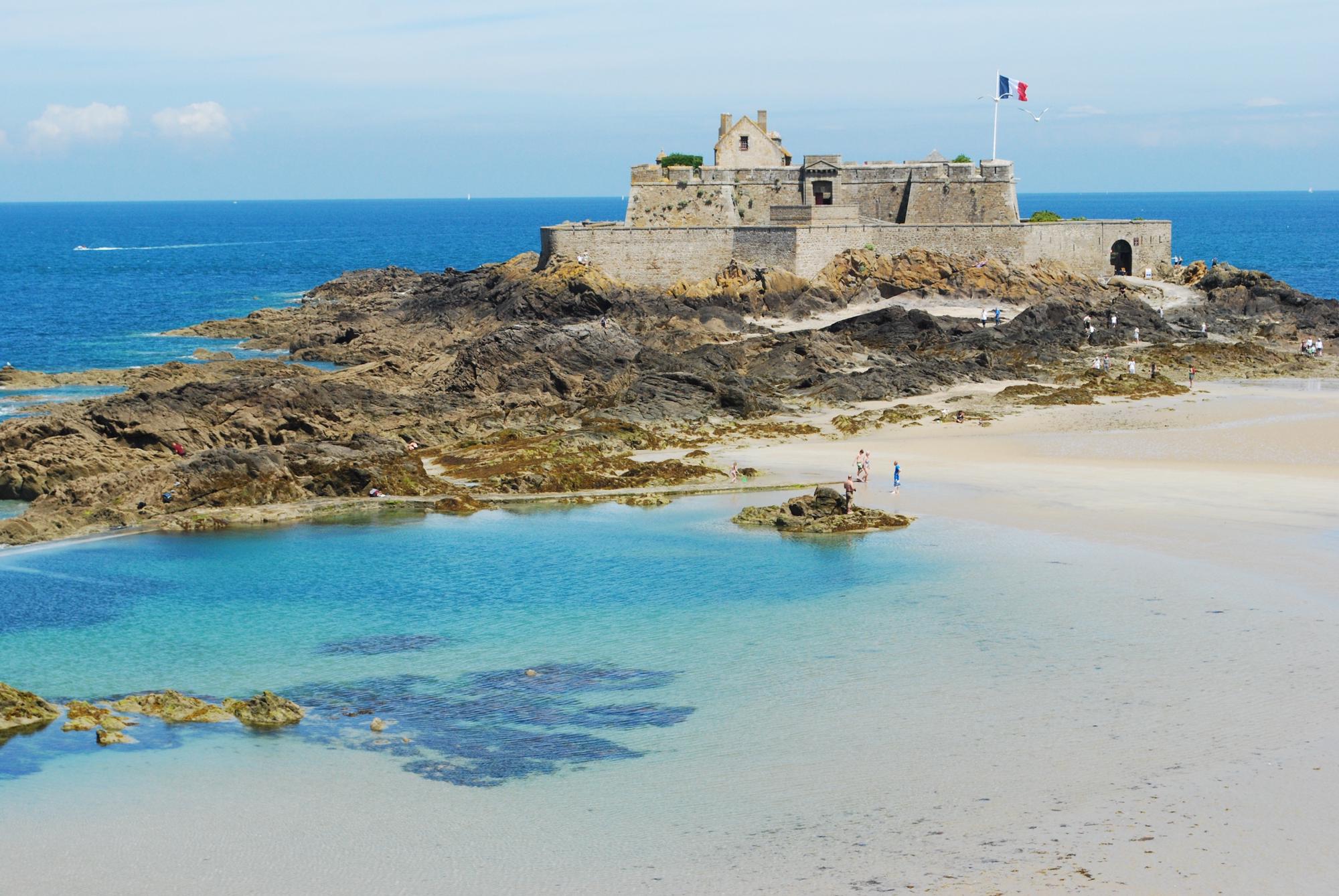 Fort National
The walled port city of St Malo is one of Brittany's best-known destinations and, with its bustling ferry port, may well be the place that you land on French shores. One of its most easily recognisable sights is Fort National. Standing out to sea, this Breton château on a little tidal island looks back at the medieval walled city it was built to protect. It is linked with the land only at low tide so if you want to visit it, you have to time it right and look out for le tricolore. The French flag is hoisted up the flagpole to signify when it's open to the public. Cross l'Eventail beach to reach the drawbridge where you will be greeted by one of the fort's guides. Of course, it has not always been such a welcoming place; it was built in 1689 by the French military engineer Vauban to join the string of fortifications designed to protect the coast.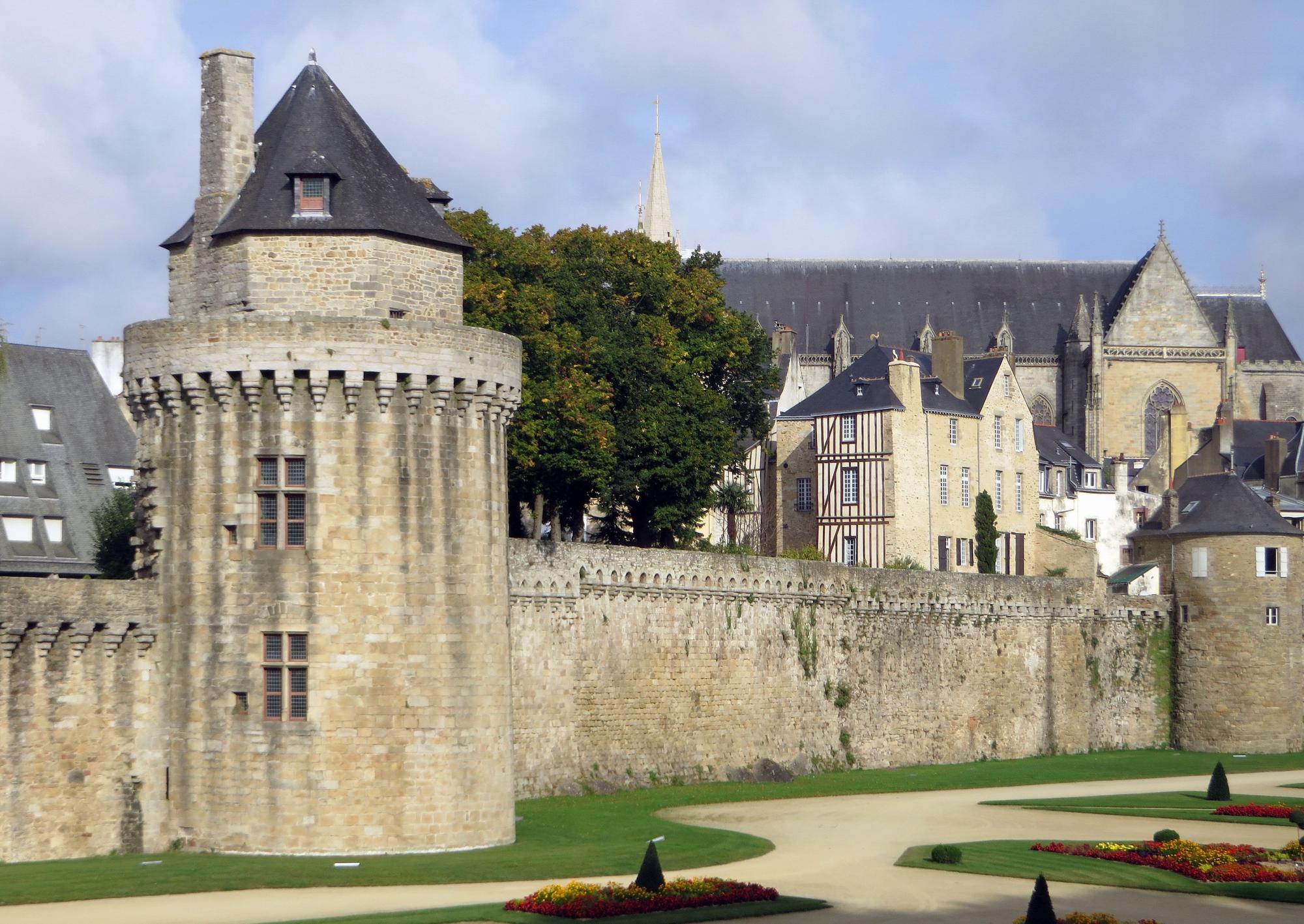 Château Gaillard
If your holiday takes you to the Gulf of Morbihan on Brittany's southern side, you might want to make a beeline for the town of Vannes and Château Gaillard. The higgledy-piggledy, half-timbered medieval buildings of old Vannes are charming and it's among them that you'll find Château Gaillard, a 15th-century mansion house. Fascinating in its own right, it also houses a museum of the town's history and a museum of archaeology with lots of prehistoric artefacts on display. While you're in the area, you might like to complement your visit with a wander around Vannes' town ramparts and perhaps to take a peek at another castle, Château de l'Hermine, just outside the town walls and now an exhibition space.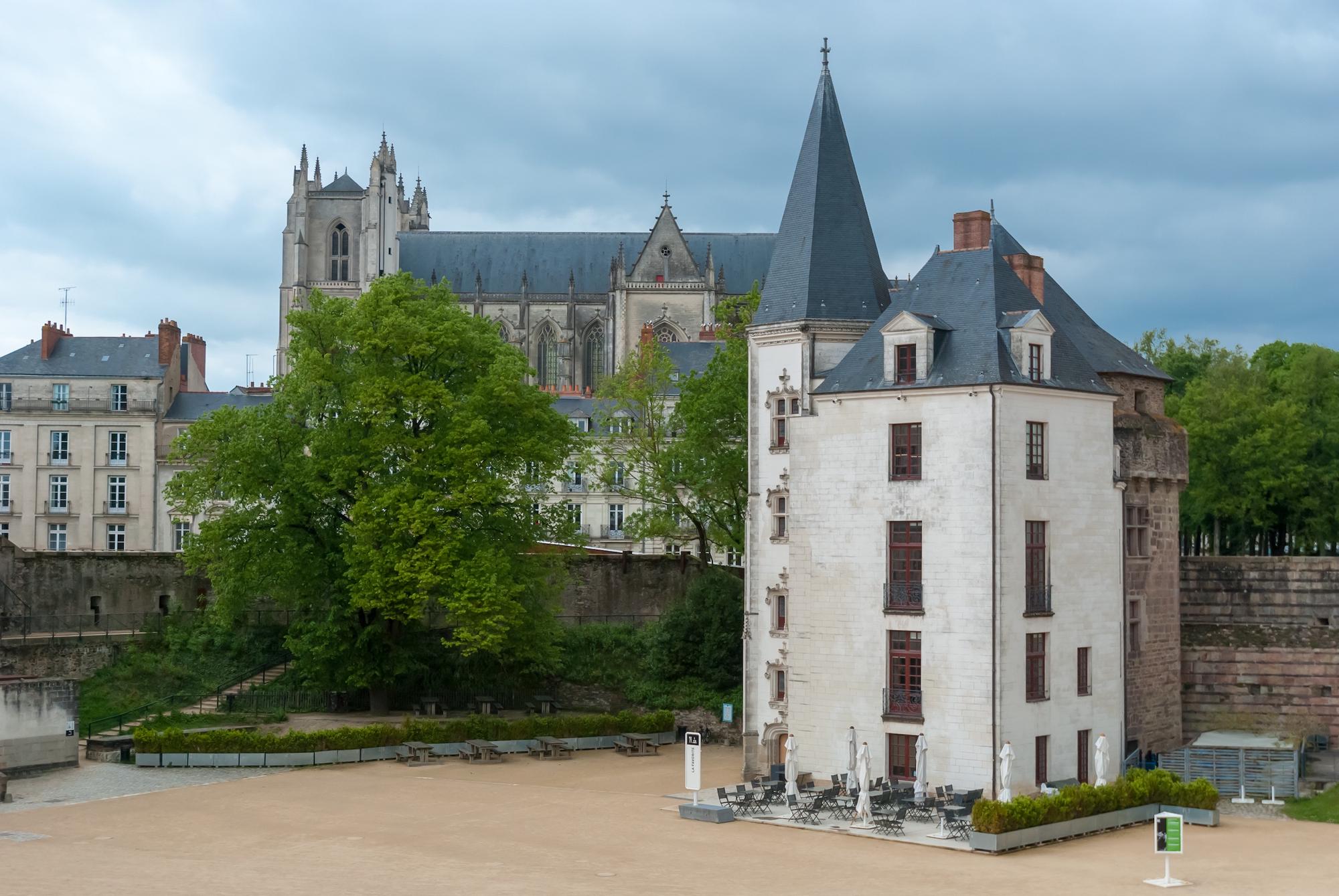 Château des ducs de Bretagne
When is a Brittany château not a Brittany château? When it's not in Brittany at all but further south in Loire-Atlantique. The Château des ducs de Bretagne is found in the heart of the city of Nantes, 70km south of the region. Now the sixth largest city in France, Nantes was once the capital of Brittany and this restored castle was built by Francis II, the last duke of independent Brittany in the 15th century. You can walk the castle ramparts, courtyard and moat gardens for free but, if you have time, it's worth paying for ticketed entry to see the inside. Not only do you get to see inside the former ducal residence and learn the castle's story but you can find out all about the history of Nantes and how the Brittany of the past came to an end.