On France's northern coast, Mont Saint Michel is one of Normandy's best-known attractions and sits firmly on the list of must-see destinations for the whole country. This medieval monastery sitting atop a tiny tidal island is a centuries-old place of pilgrimage, an architectural wonder, a photographer's delight and a UNESCO World Heritage Site. It's also situated on a wide bay linking Brittany and Normandy; one of the easiest places for UK campers to holiday abroad with ferries zipping straight across the Channel. Book your crossing, pack the car and take your pick from our top five campsites near Mont Saint Michel...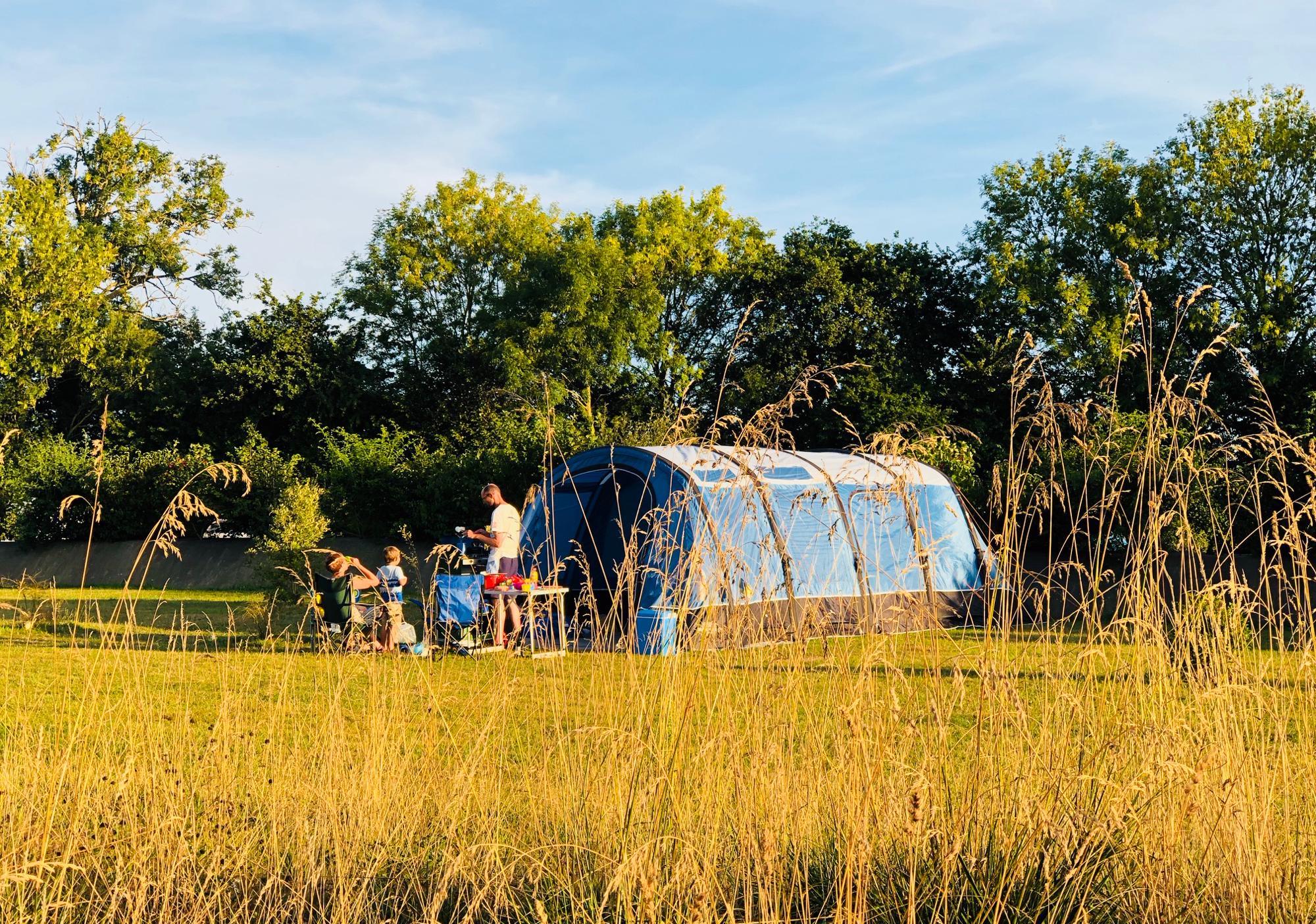 O2 Camping
Close to Granville at the eastern-end of Mont Saint Michel Bay, is where you'll find family-run O2 Camping. This 27-acre site welcomes campers, glampers, campervans, caravans – the lot; but retains a rural feel thanks to grassy pitches, tree-lined meadows, farmyard animals and footpaths into the surrounding countryside. There's a pool and restaurant/bar among the on-site facilities and glampers can choose from bell tents, safari tents, canvas lodges and wooden cabins. It's a 10-minute drive from site to the seaside resort of Granville, from where there are daily ferries to the Channel Islands and around an hour to Mont Saint Michel itself.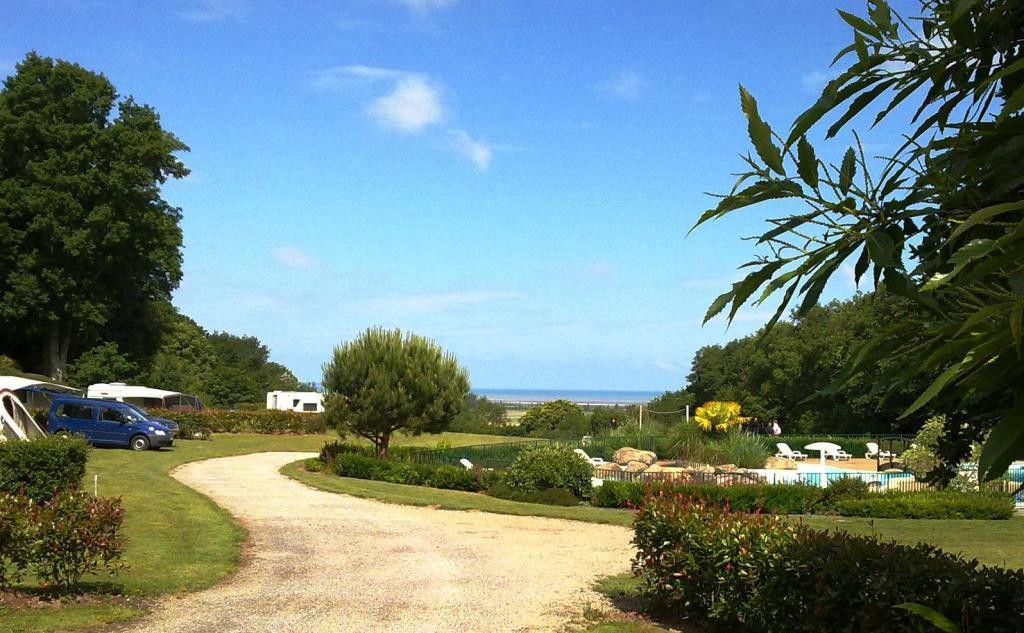 Le Balcon de la Baie
For a pitch with a view of Mont Saint Michel Bay, perhaps your best bet is Le Balcon de la Baie. Many of the grass and hard-standing pitches at this campsite offer sea views. Situated midway between Mont St Michel and the historic walled city of St Malo (about a 25-minute drive in either direction), it's a good base if you want to explore the sights of both Normandy and Brittany. Although relatively small, with just 39 pitches, the site has everything you expect from larger French campsites; a croissant delivery service, table tennis, volleyball, pétanque and a heated swimming pool.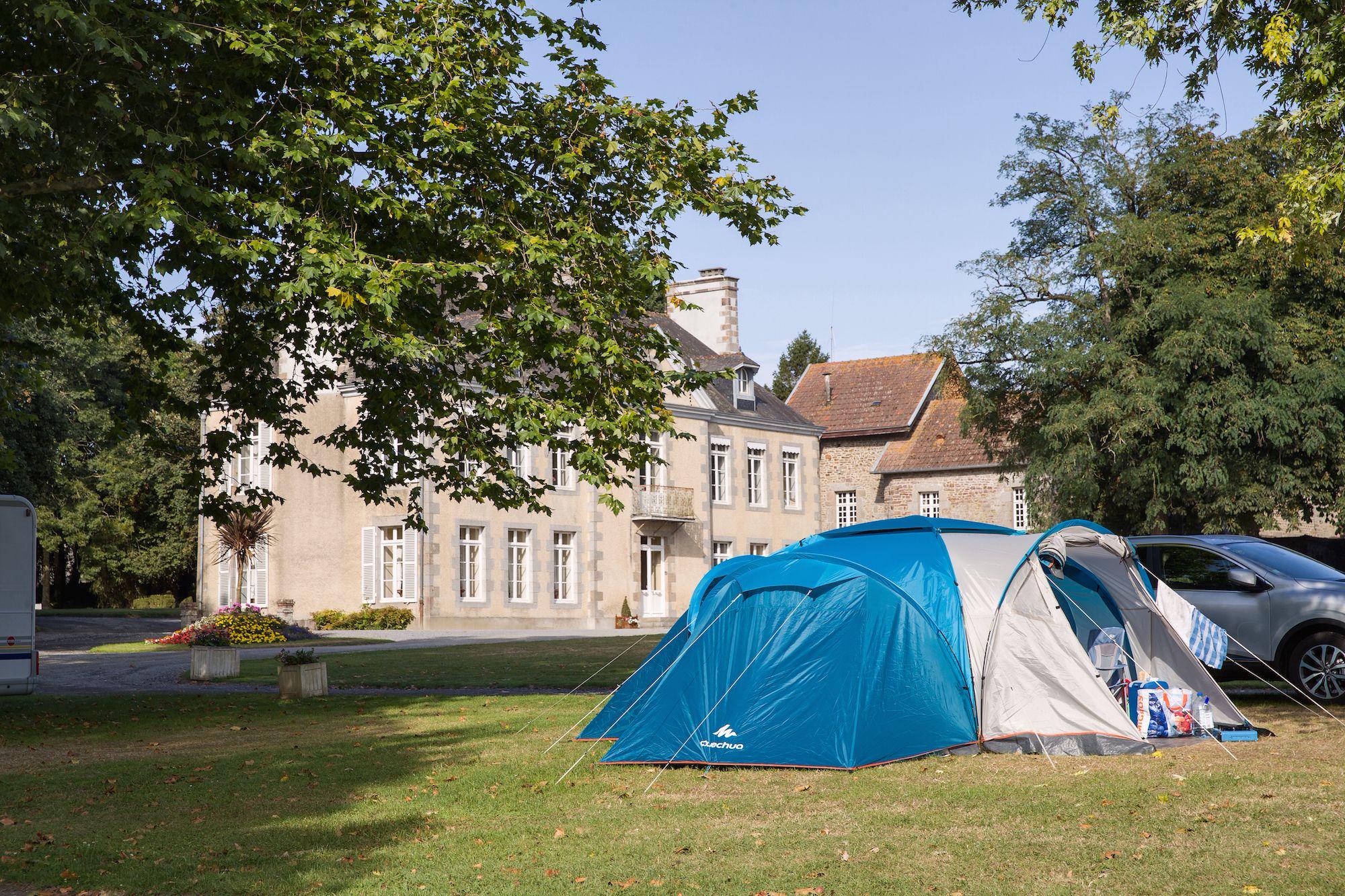 Camping Lez-Eaux
The 15th-century walled town of Granville is just eight kilometres from Camping Lez-Eaux but, if you don't fancy the drive, there's an even easier way to get your fill of medieval history. That's because there's a chateau from the same era on the campsite itself. In fact, stay here and you can have a great French holiday without leaving site at all. There are paddling, indoor and outdoor pools, plus tennis, volleyball and basketball courts, bouncy castles, football pitches, bikes for hire and even an on-site market in the summer months. This sociable site is especially good for families who will find the facilities keep the kids well occupied. The nearest beach is just four kilometres away and Mont Saint Michel is a 40-minute drive from the site.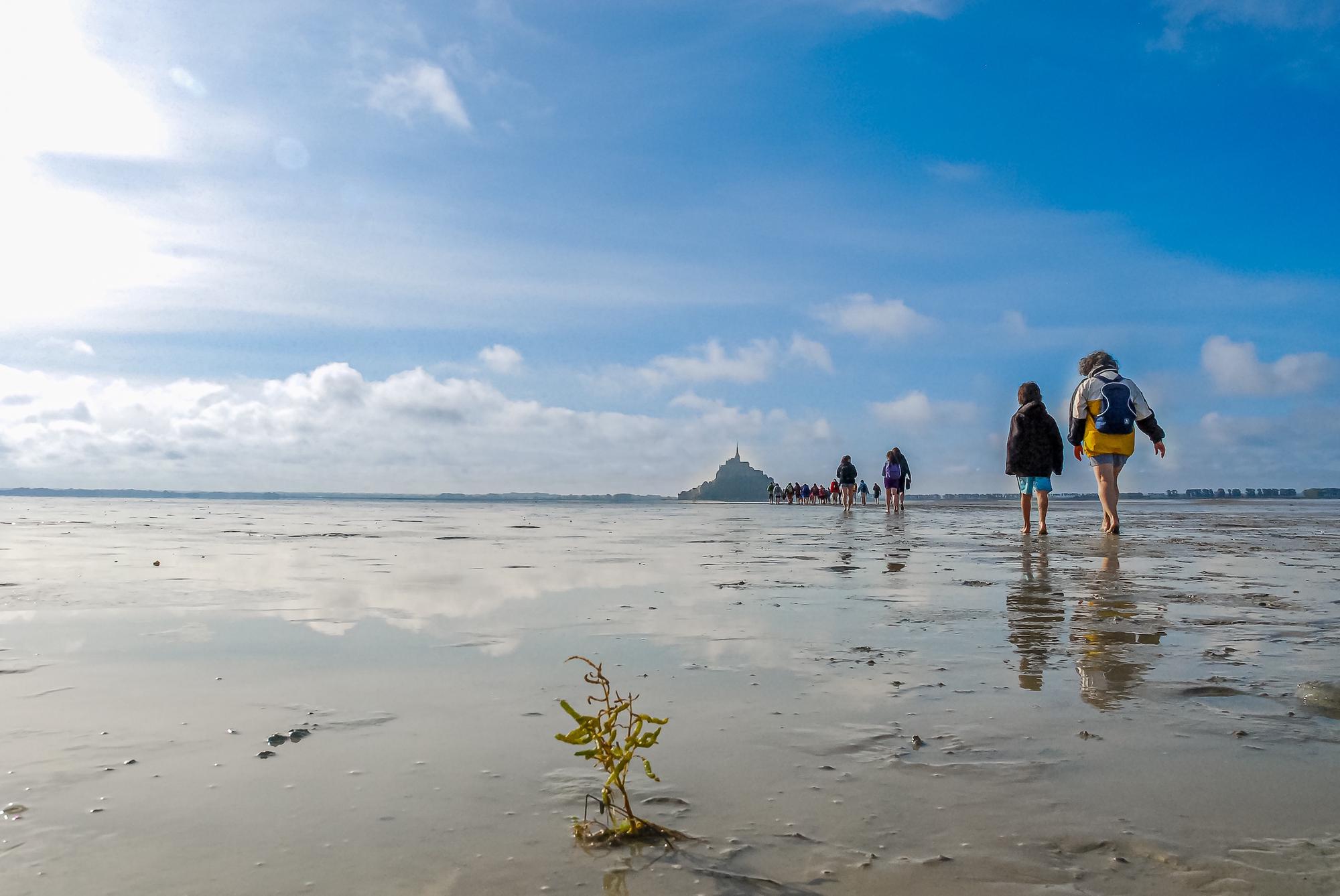 Le Bois Coudrais
A 20-minute drive south and inland from Mont Saint Michel, brings you to Le Bois Coudrais. This neat 25-pitch campsite is popular with British and Dutch campers and has more than just its proximity to Normandy's best-known site to recommend it. You can choose from well-manicured grassy pitches in sun or shade and relax in the peaceful surroundings. Kids will love meeting the goats, ducks and chickens, who live on site, while adults will appreciate the handy on-site facilities, which include a little cafe-bar, a bread delivery service and a laundry. Everyone will enjoy the heated swimming pool and clean, bright facilities; simple pleasures that ensure this place attracts a steady stream of returning campers.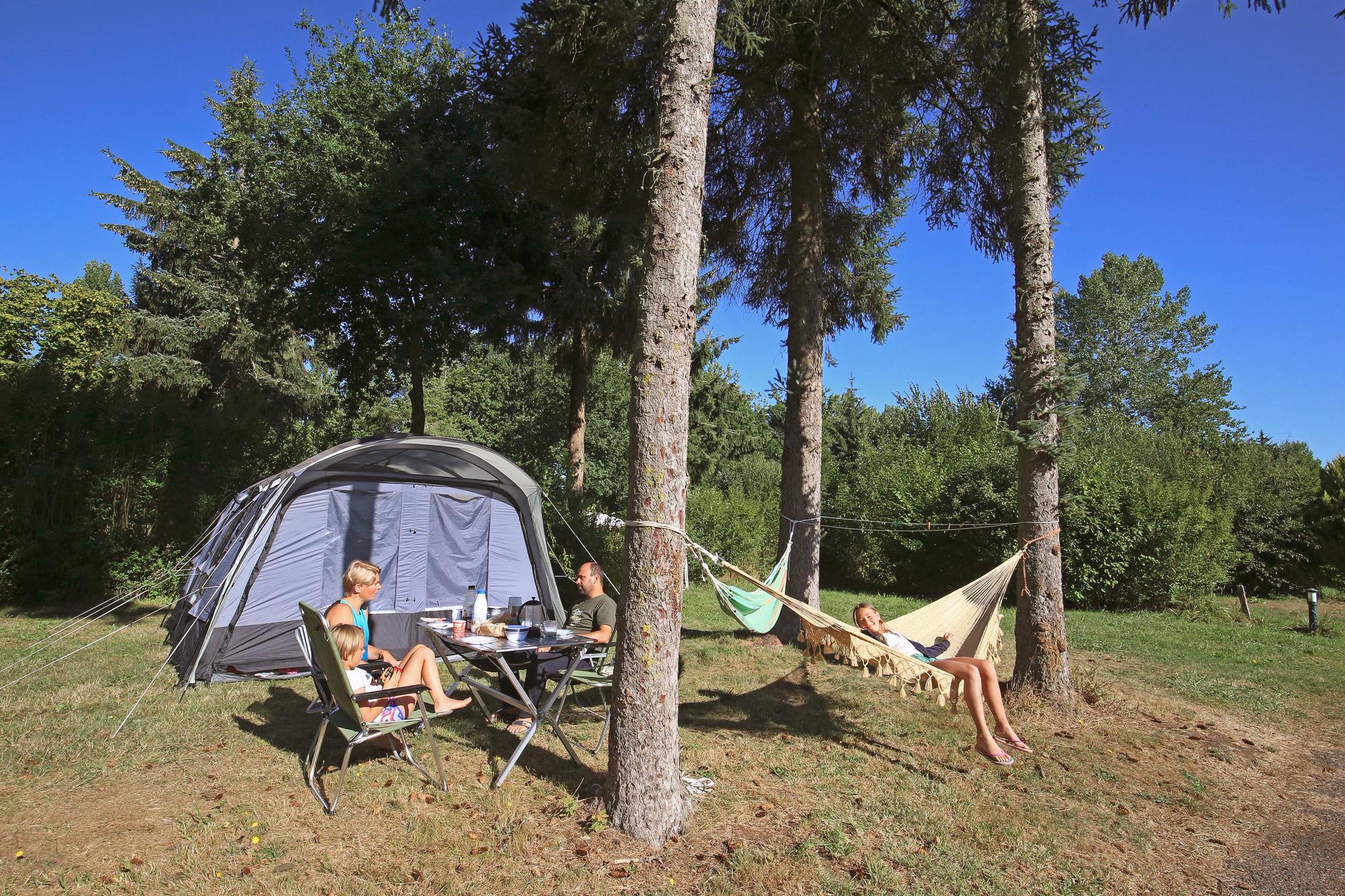 Huttopia Baie du Mont Saint Michel
The clue to this campsite's location is in the name. That's right, this Huttopia site is not far off the middle point of the Baie du Saint Michel coastline which means visiting the area's famous sites is easy. Mont Saint Michel is about half-an-hour away, Cancale with its oysters is the same distance in the other direction, and St Malo is just beyond. And, while the site may be a few miles inland at Dol-de-Bretagne, with two lakes and two pools on site, you're never far from the water. There's fishing, swimming, water slides and hot tubs; and the site is as much about great facilities as it is about its fantastic location. Whether you're on a fortnight's camping holiday in Baie du Saint Mont Michel or want somewhere to go glamping for a night or two near St Malo's ferries, this 100-pitch Huttopia site is a good option.

By Amy Woodland