The stunning scenery of the Loire Valley makes it a great region for camping holidays – and what could be better than a pitch right on the river bank? Thankfully, among the vineyards and châteaux that have made this region famous, you'll also find plenty of camping and glamping sites. We've selected a handful of our very favourites to bring you our most refined collection of the best riverside campsites in the Loire Valley...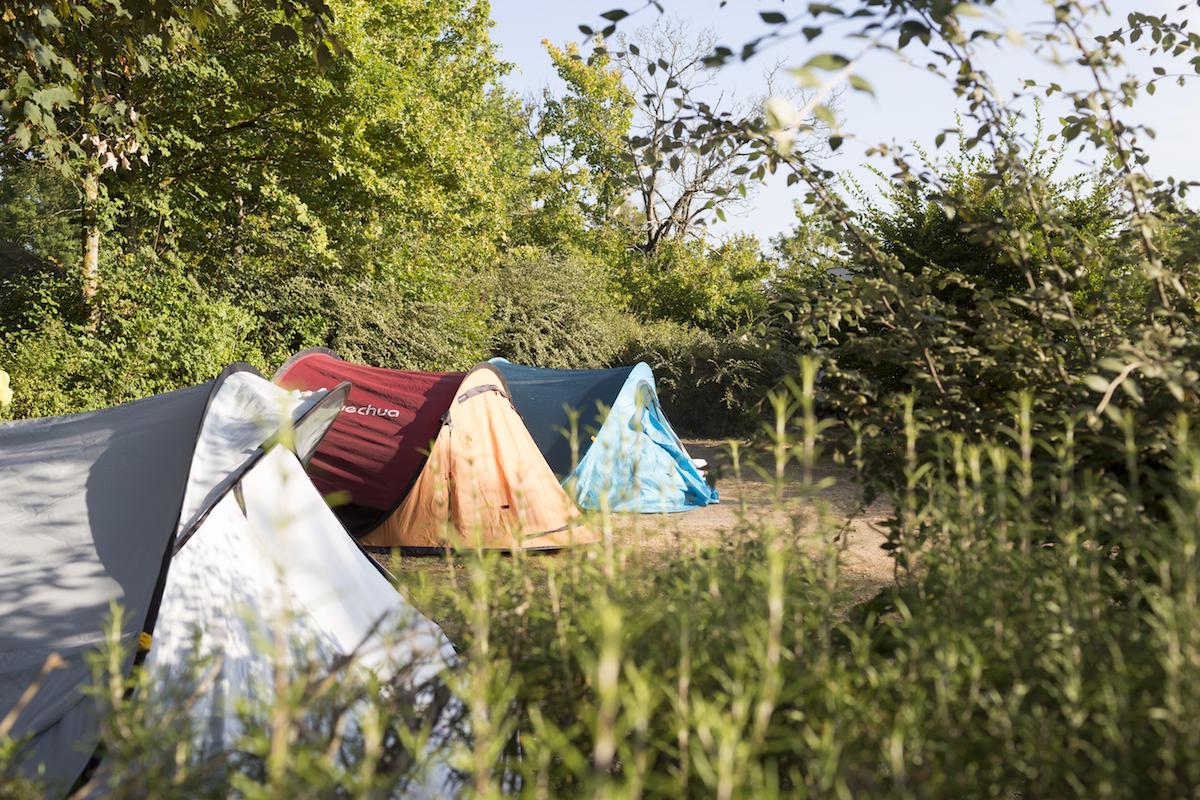 Camping D'Angers
Camping D'Angers is not only within reach of the Loire, but on the banks of Lac du Maine too. In fact, as the campsite sits close to the confluence of four rivers which feed the mighty Loire, there's water, water everywhere – and that's not to mention the site's heated swimming pool. Unsurprisingly this place is good for people who like water sports with kayaks, canoes, and paddle boards available to hire on the lake. Camping D'Angers is a Huttopia site, which means you can expect excellent facilities in as natural an environment as a 141-pitch site can muster. Everyone is welcome here: campers, glampers, campervans, motorhomes and even dogs but with both mature and newly-planted trees helping to screen pitches and provide shade and shelter, it doesn't feel crowded. It's a pleasant bike ride, through the huge urban park the site nestles in, to the city, where you'll find the riverside Château d'Angers – one of the must-see châteaux in the Loire Valley region.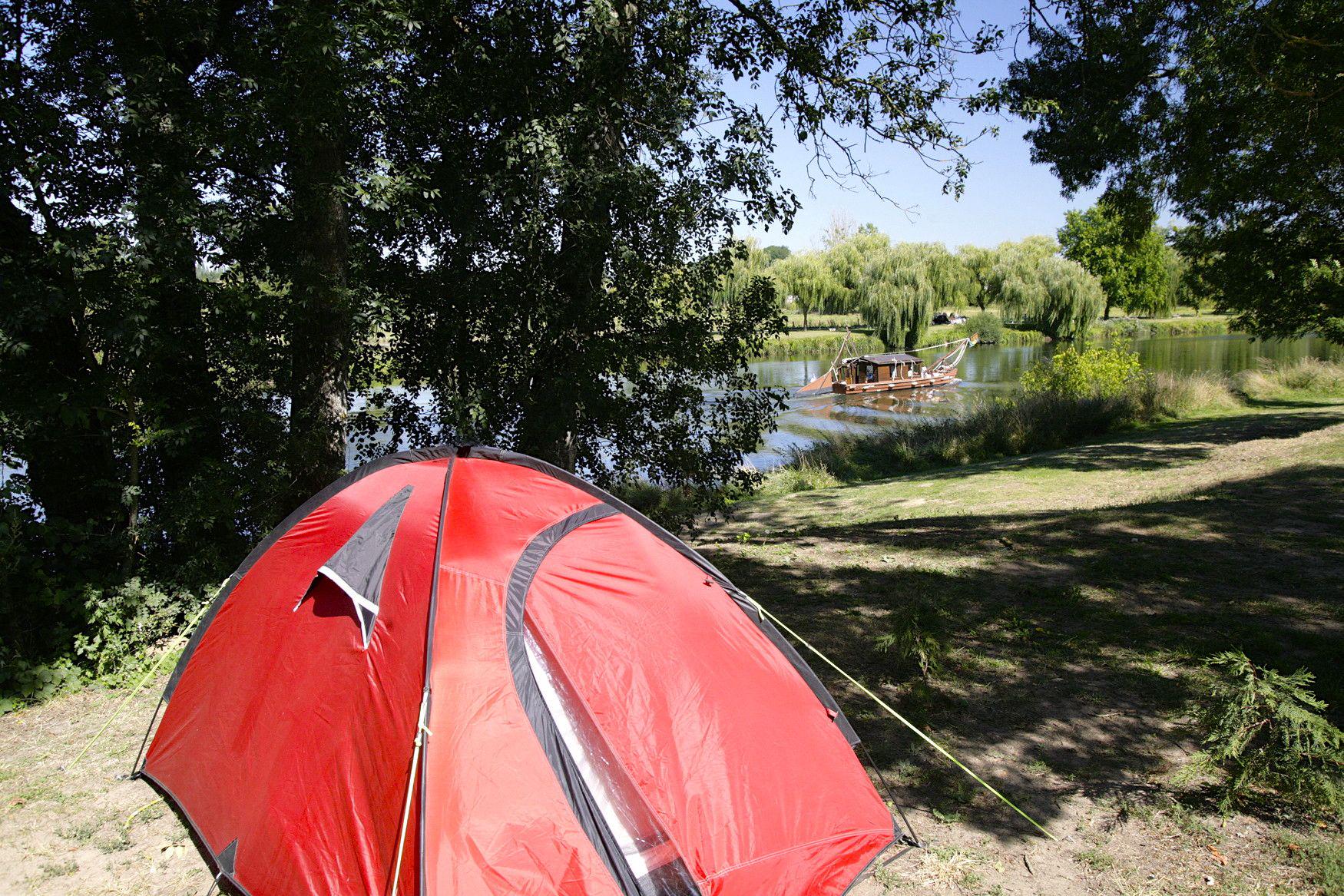 Le Moulin Fort
For riverside pitches in the Loire Valley, it doesn't get much better than Le Moulin Fort. If you manage to book one (they are, of course, highly sought after), you'll be treated to views of weeping willows kissing their reflections in the calm waters of the River Cher. Wander along the banks of this Loire River tributary and you'll soon reach Château de Chenonceau, which spans the waterway and is considered one of the area's finest châteaux. It's also not far from another – the Royal Château de Amboise, former home of French kings and the final resting place of Leonardo da Vinci. The accommodation may not be quite so grand back on the campsite but facilities are perfectly adequate and there's an onsite bar/restaurant, swimming pool and bike hire. And whether it's a tent, campervan or caravan in which you lay your head (all are welcome), nab one of the riverside pitches and you'll still have a royally good view.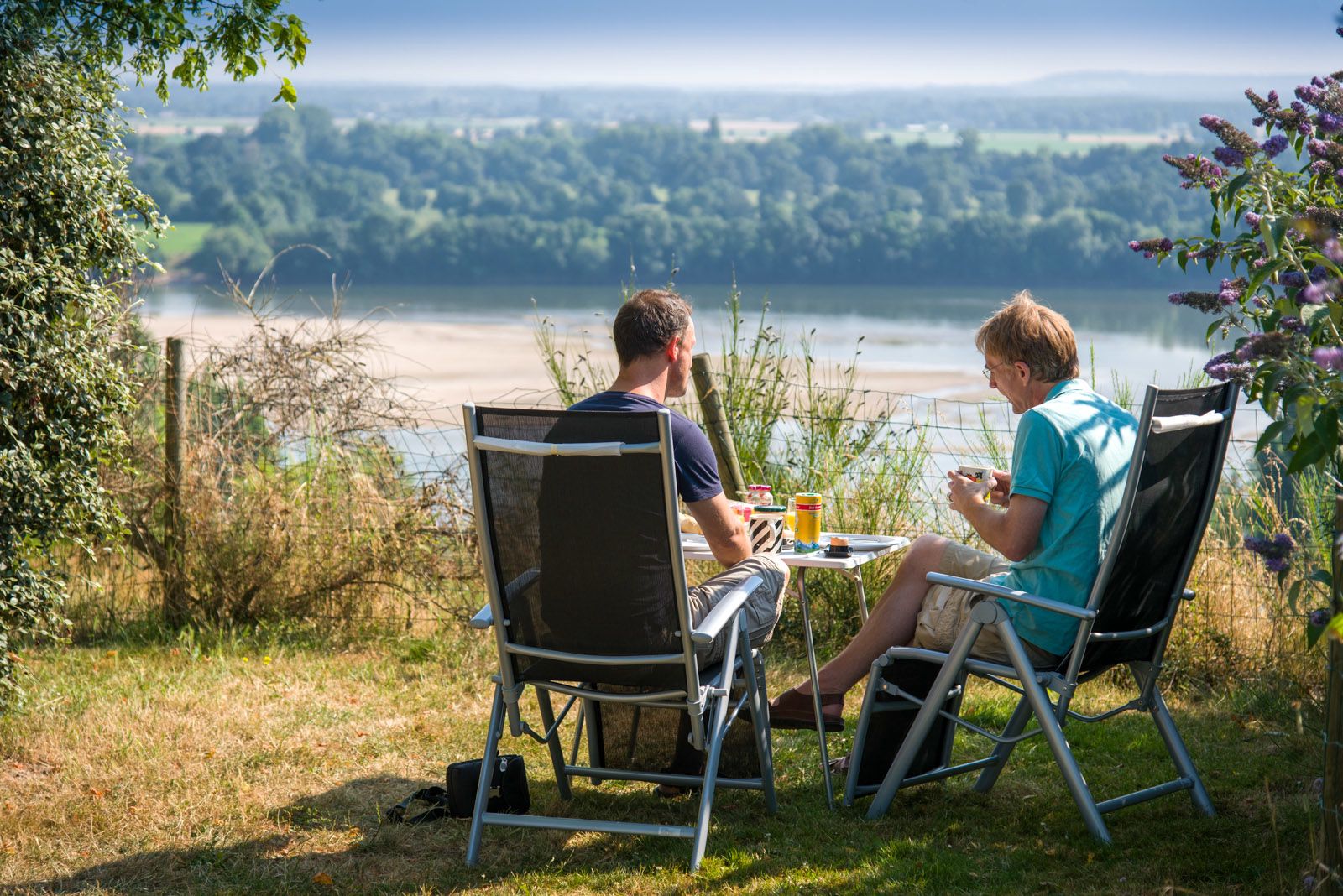 Huttopia Saumur
Hilltop Huttopia Saumur has a lofty position above the Loire offering wonderful views of the river and the forested countryside beyond. It's another biggie, with 120 pitches, but Huttopia, who own this site, manage the numbers well by providing plenty of facilities (there are four modern bathroom blocks) and being sensitive to the environment. They also provide entertainment and activities that promote the local area. In the Loire that means a free weekly wine-tasting session with local experts and visits to vineyards and the Château de Saumur, six kilometres away. There are also three swimming pools and a kids' play area on site, as well as a bar/brasserie and shop. Stay in your own tent or rent one of Huttopia Saumur's well-equipped safari-style tents or little chalets.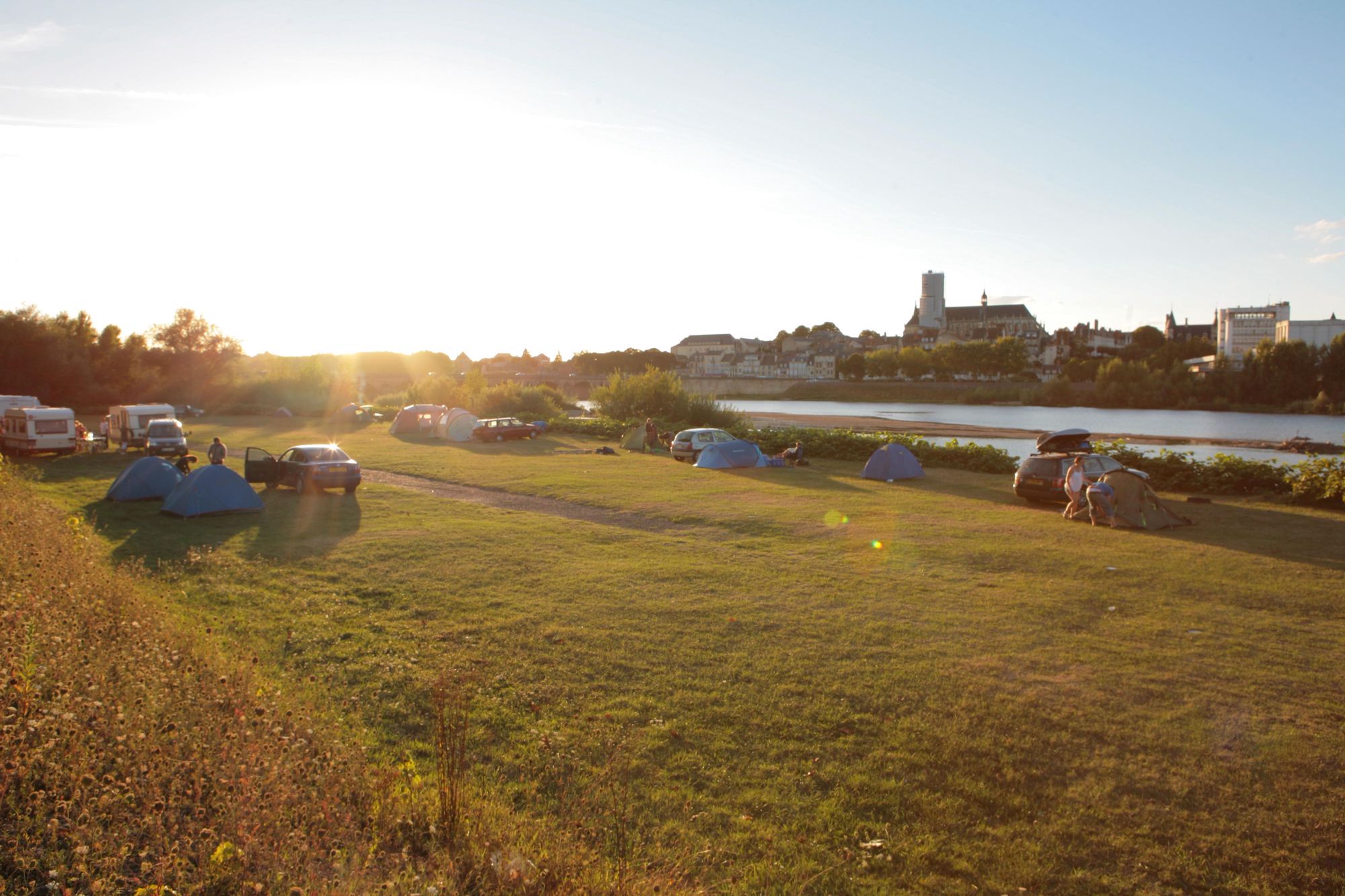 Camping de Nevers
Outside the UNESCO World Heritage-listed Loire Valley region, but still on the banks of the river, is Camping de Nevers. The site, like the town it's based by, is a little smaller than those in the Loire Valley proper – and some campers may prefer it for this. The 70-odd pitches are spread over terraces, and offer views across the river to the quiet town of Nevers and its cathedral – one of several interesting historic buildings that make this place worth a visit. Onsite facilities are simple but just enough; hot showers, open-air washing-up sinks and a little café too.