Ford have revealed their latest concept campervan in Duesseldorf, designed in partnership with Westfalia
As campervan fans around Europe get to know Ford's adventurous new Transit Custom Nugget, Ford today revealed another vision, specifically designed for a larger member of the Nugget family – the 'Big Nugget' concept.
Revealed at the launch of the 2019 Caravan Salon in Duesseldorf, Germany, and created in partnership with the campervans specialist Westfalia, the six-metre-long Big Nugget is based on Ford's long-wheelbase, high-roof Transit model, and offers 13 cubic metres of interior space. In short, the idea is to offer a more versatile, spacious and practical model.
For cool campers with eye's peeled for a set of wheels you can certainly see the appeal. The new van is still a 'campervan' in shape and design but has much the same space as a caravan or 'RV' might offer. If you like things stripped back, it's still on the chunky side and can't compete with the compact likes of VWs but then that's not the point. With more than two metres of indoor standing height this is unashamedly about space.
The Big Nugget concept takes full advantage of this extra room too, creating four clearly defined, functional areas. At the front, the driver and front passenger seats can be rotated to provide a comfortable living space and dining area. In the middle of the vehicle is a separate bathroom area, featuring a fully integrated toilet, washbasin and shower; plus a practical kitchenette with two-burner gas stove, large basin and a 70-litre refrigerator. At the rear, the bedroom area features a 2-metre long bed arranged across the vehicle designed to sleep two adults.
In essence, however, the Big Nugget looks very similar to a standard Ford transit van – and for campers that might mean too many 'white van man' connotations – and there are existing companies offering transit conversions that offer a certain degree of competition (especially when it comes to affordability). Purpose built with campers in mind, however, the Big Nugget certainly looks like a concept that could go the distance.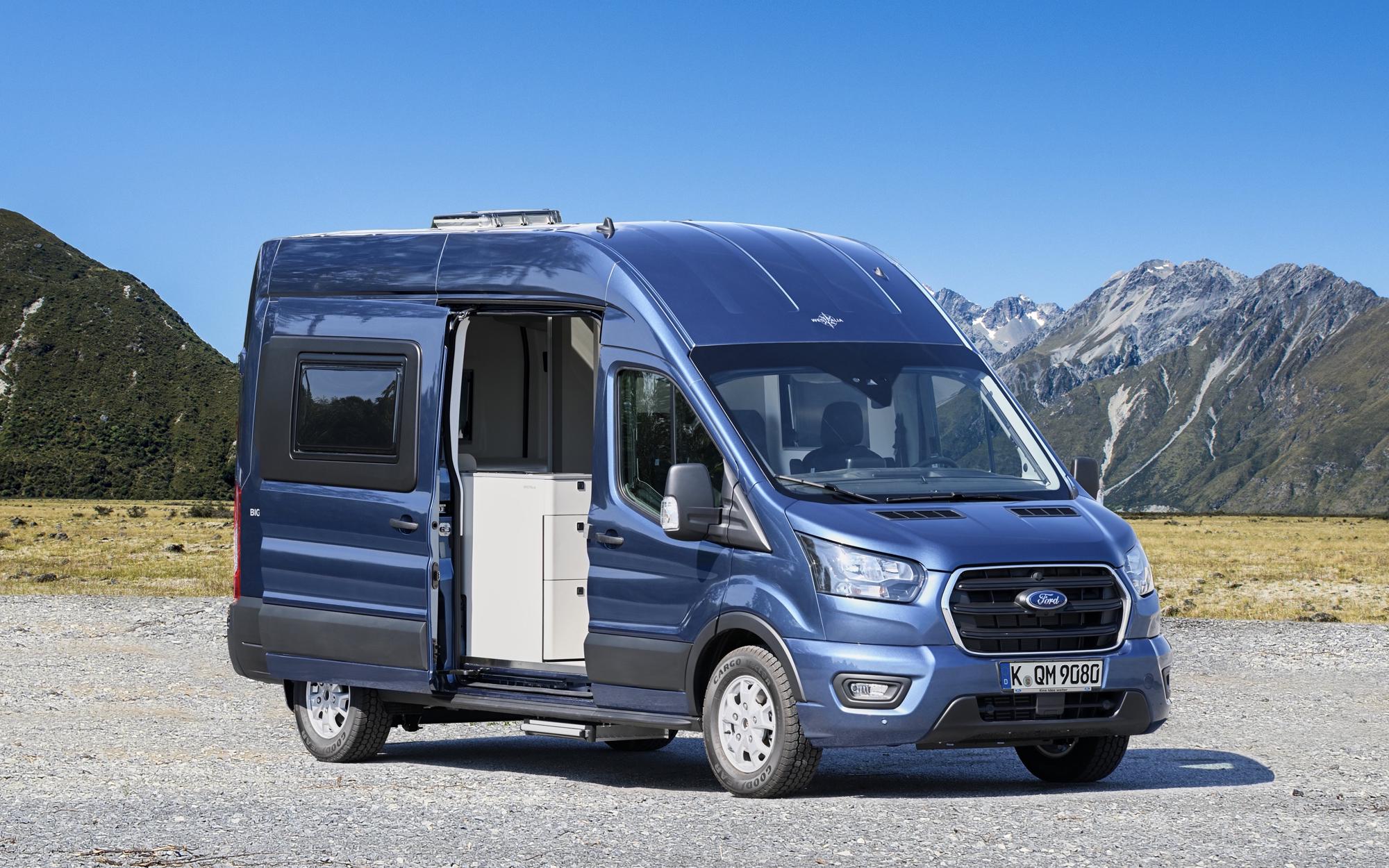 Ford is currently rolling out the Nugget in a range of markets, including the UK, having previously only marketed the model in Germany. More information is available here.