Can't tell a fly sheet from a ground sheet? Not even sure you know the difference between a peg and a pole? If you've been struggling to put your tent up, you've come to the right place. We've put together this handy guide explaining how to pitch a tent…
Choose your pitch like a pro
Before you get started on the nitty gritty of how to pitch a tent, you need to choose where to pitch your tent. Some campsites in the UK will have numbered pitches and will direct you where to go, leaving little room for manoeuvre, others will let you pitch where you want. Given the choice, go for a pitch that's on level ground and which is sheltered and well-drained. The lie of the land ensures that you won't be rolling around in the night and shelter and drainage means you'll have the best chance against the elements should they conspire against you. You might also want to think about where the sun goes up and down, whether you prefer sunshine or shade and where the prevailing wind is coming from. It's best to angle your tent door away from the wind.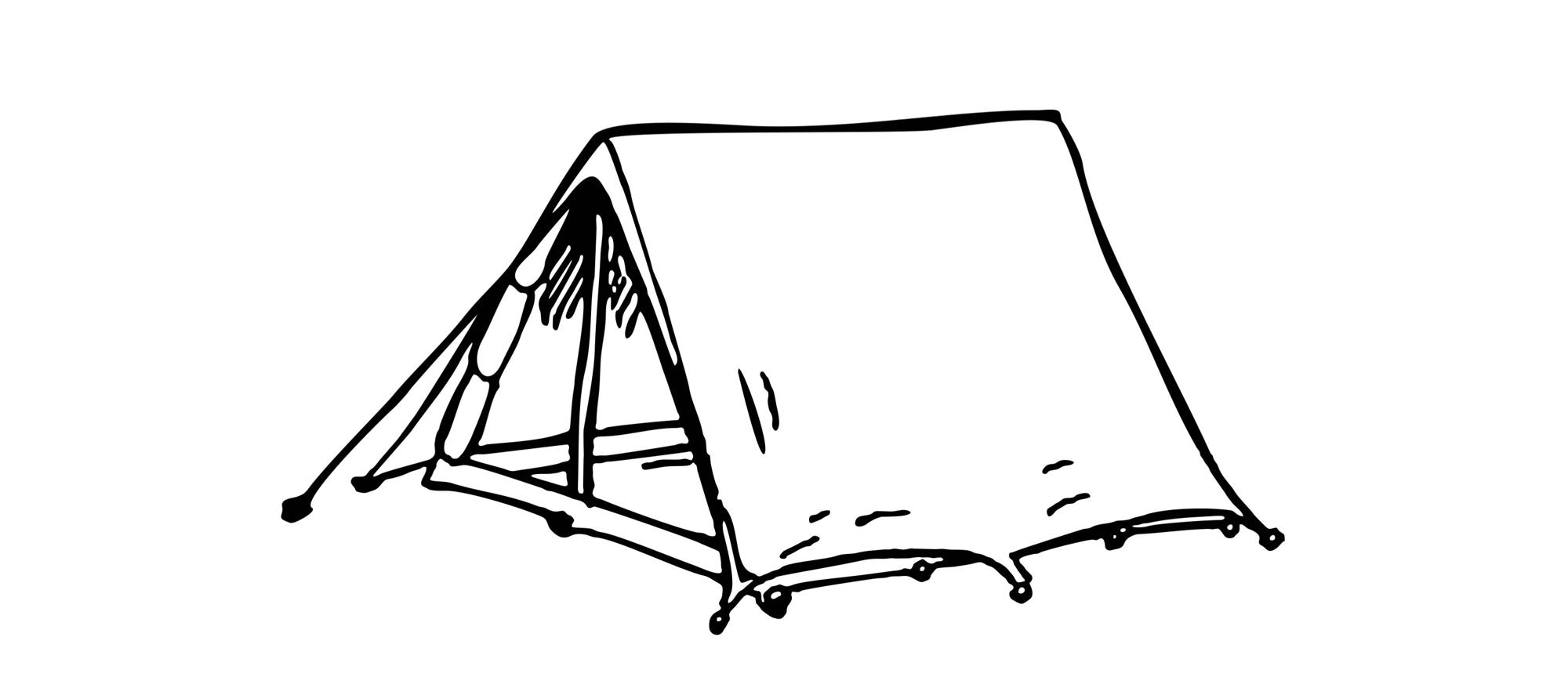 How to pitch a tent – the basics
There are so many different types of tent from so many different manufacturers that there's no one set of guidelines on how to pitch a tent that will work for all of them. There are, however, some basic principles to tent-pitching that might help complete novices get started. Here goes:
Step 1 – Unpack your tent, locate the door and lay it flat with the door facing your chosen direction.
Step 2 – Peg the four corners of your tent. Use a rubber mallet to put pegs in at a 45-degree angle to the ground – leaning away from the tent.
Step 3 – Locate and assemble poles and lay them next to or near the area of the tent they correspond to (sometimes they are handily colour coded).
Step 4 – Thread the poles through the pole sleeves on the tent – starting with the main body and finishing with the porch (if there is one).
Step 5 – Peg the rest of the tent down at all available loops.
Step 6 – Pull out the guy ropes (those bits of string attached to the tent) and peg out, following the seamlines of the tent. This lends the tend extra stability in wind.
Assuming your tent has a sewn-in ground sheet (as most modern tents do) this set of simple steps should steer you in the right direction – though there may be little extras which are specific to your tent. Some of the most common are addressed in the sections below but, of course, the best way to learn how to pitch a new tent is to follow the manufacturer's instructions. These days, tents often come with a link to an online tutorial film showing the pitching process. It's a good idea to watch this before you start and, if you've got room at home, do a practice pitch before you set off for the campsite. Not only will you do a better job on site, but you'll have the chance to check that there's nothing missing before it's too late to rectify the situation.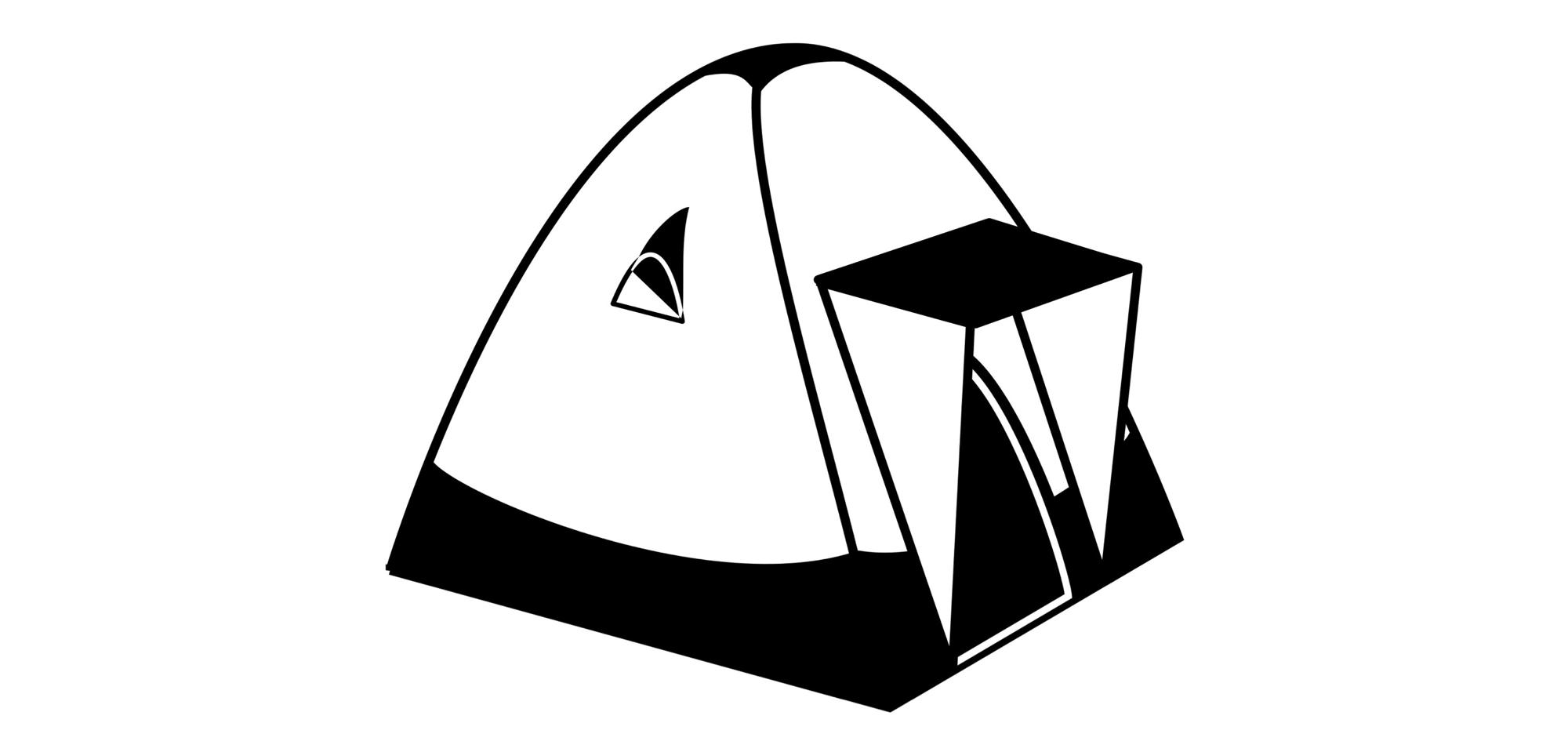 Dome tents and other small tents
Smaller tents do not usually need to be pegged down before you start threading the poles through their sleeves (Step 4, above). Often, they have flexible poles, usually made of fibreglass, and a 'ring and pin' system. This basically means there will be a pin on a ring attached to the tent where the pole's two ends are supposed to reach. After threading the pole through the pole sleeve, you put one of the pins in one end of the pole. You then push and flex the pole from the other end until you can put the other pin in. You may need to adjust and move the tent a little and it may feel like the pole is going to snap but this is just the tension your tent needs to get in to shape. A dome tent and small tunnel tents will have just two or three poles to hold them in shape. Once the poles are in situ, you can peg the whole thing out. If you have a single-skin tent, often sold as 'festival tents', the above steps will be the sum total of how to put your tent up.
How to pitch a tent with inners
Most modern tents, however, have an outside 'fly sheet', which is the rain-proof cover, and an inner tent or rooms. Sometimes the poles attach to the inner and sometimes to the outer. Some campers swear by inner-pitch-first tents as the poles pull the inner tent taught giving maximum living or sleeping space. The rainproof cover gets put on afterwards and clips on over the inner before being pegged out. This type of tent also means that in warm, dry weather you can leave the fly sheet off altogether. If you have to pitch in wet weather, however, an inner-pitch-first tent can mean water gets inside your tent. This is where an outer-pitch-first tent can be advantageous. With the outer already set up and pegged out, as described, you get inside and hang the inner tent or rooms using a system of clips which attach it to the poles and peg loops. Lastly, you put any extra ground sheets in place.
How to pitch pop-up and inflatable tents
If you've bought a pop-up or inflatable tent, the pitching process skips the poles altogether. Firstly, pop-up tents have ultra-flexible poles already in place that simply need to be released from their bag to spring in to shape. Inflatable tents use a system of rigid air-filled tubes in place of poles. To pitch a tent like this, you can follow the first steps: laying out the tent and pegging the corners down. But after this, there is no fiddling about with poles. You just pump up the tubes and the tent begins to take shape. Once all the tubes are inflated, you peg it down in the usual way. While it can take two people to thread poles and hold parts of a traditional tent structure in place, pop-up and inflatable tents can usually be put up more easily by just one person.
How to pitch a bell tent
Bell tents are stylish, traditional and oh-so popular. Seen on glamping sites across the country, they usually represent the most-affordable way to go glamping. Once the bell-tent bug has bitten, though, it's hard to get rid of. More and more camping enthusiasts aren't content with hiring one out for a weekend and have invested in their own but are left wondering how you pitch these bell-shaped beauties. It's actually surprisingly easy but, ideally, needs two people. As long as you stick to one with a sewn-in or zipped-in groundsheet you can roughly follow the basic steps, described above. Instead of pegging out just the corners of tent after the initial lay-out, you should peg out loosely all the way around. The bell tent has a single central pole. You take this inside and lift the tent's pointed roof. If you are setting this up with a partner, one lucky person can stay inside and keep the central pole upright while the other person, pegs the whole thing down. Start by pegging the central door out and then work around the tent pegging out its skirt. You may need to adjust some of the ground pegs to make sure it has the right shape and does not pull.
Practice makes perfect
We always recommend buying a tent in a shop, rather than online, or at least seeing it in a shop first. This gives you a good sense of its size and layout and will also give you a chance to talk to staff about how easy it is to pitch. See our first time tent buyers guide for more advice on the subject. Once you've got your tent, it's a wise move to pitch your tent at home first before you go away on a camping holiday. By pitching at home first, it gives you a chance to get to grips with the basics and will speed the process up once you get to a campsite another time (which may be when you are tired, or after a long journey or, potentially, in the dark!). Erecting a tent at home, before you go to a campsite, also lets you double check that all the right pegs, poles and pieces are there. You could also find a campsite close to home and indulge in a local camping holiday before you head further afield.
Remind yourself how to pitch
If there's WiFi at the campsite your visiting, or good data signal for your mobile phone, you can always pop back to this page for tips, advice and to remind yourself of the tent pitching process. There are also videos you can watch for easy demonstrations, such as this one...