The school holidays are here and to celebrate, we're giving everyone who books a holiday on coolcamping.com the chance to win a family camping bundle worth over £1,000
The sun is out, the school holidays are here and there's a heatwave across Britain that's making 2018 the ultimate year for a family camping holiday. To make your summer all the better, this year we're not only helping you find the perfect campsite, but we've also teamed up with the camping equipment experts at Blacks.co.uk to provide one lucky winner with all the family camping gear they need to enjoy their holiday!
The winner of this incredible competition will take home not only one of the latest inflatable family tents – the Berghaus Air 4 XL, with multiple bedrooms and quick-to-erect inflatable poles – but also sleeping bags for all the family, with two Berghaus Transition 300 sleeping bags to give away, plus two Berghaus Transition 200C sleeping bags as well. Both are totally exclusive to Blacks and feature a brushed internal lining for next-to-skin comfort and excellent insulation for a UK camping holiday. As for cooking? Well, we'll be giving away a four-person, fold-out table and chairs set, designed by Eurohike, as well as an Outwell Feast Set, containing a 3l pot, a 1.5l saucepan, a frying pan with a detachable soft touch handle and a stainless steel lid. All pieces are made from non-stick aluminium and pack together neatly for easy transportation. Then there's the shiny new stove, a Vango Diner Cooker, featuring three stainless steel high-powered burners, individual heat controls and auto ignition switches. Finally, we'll also be giving away an Outwell ECOcool coolbox, with the latest energy-saving technology.
To Win This Incredible Prize
For your chance to win this amazing prize, all you have to do is book your camping holiday this summer on coolcamping.com. Every booking made on our website will count as an entry into the competition. So if you're planning a holiday this summer, you've come to the right place!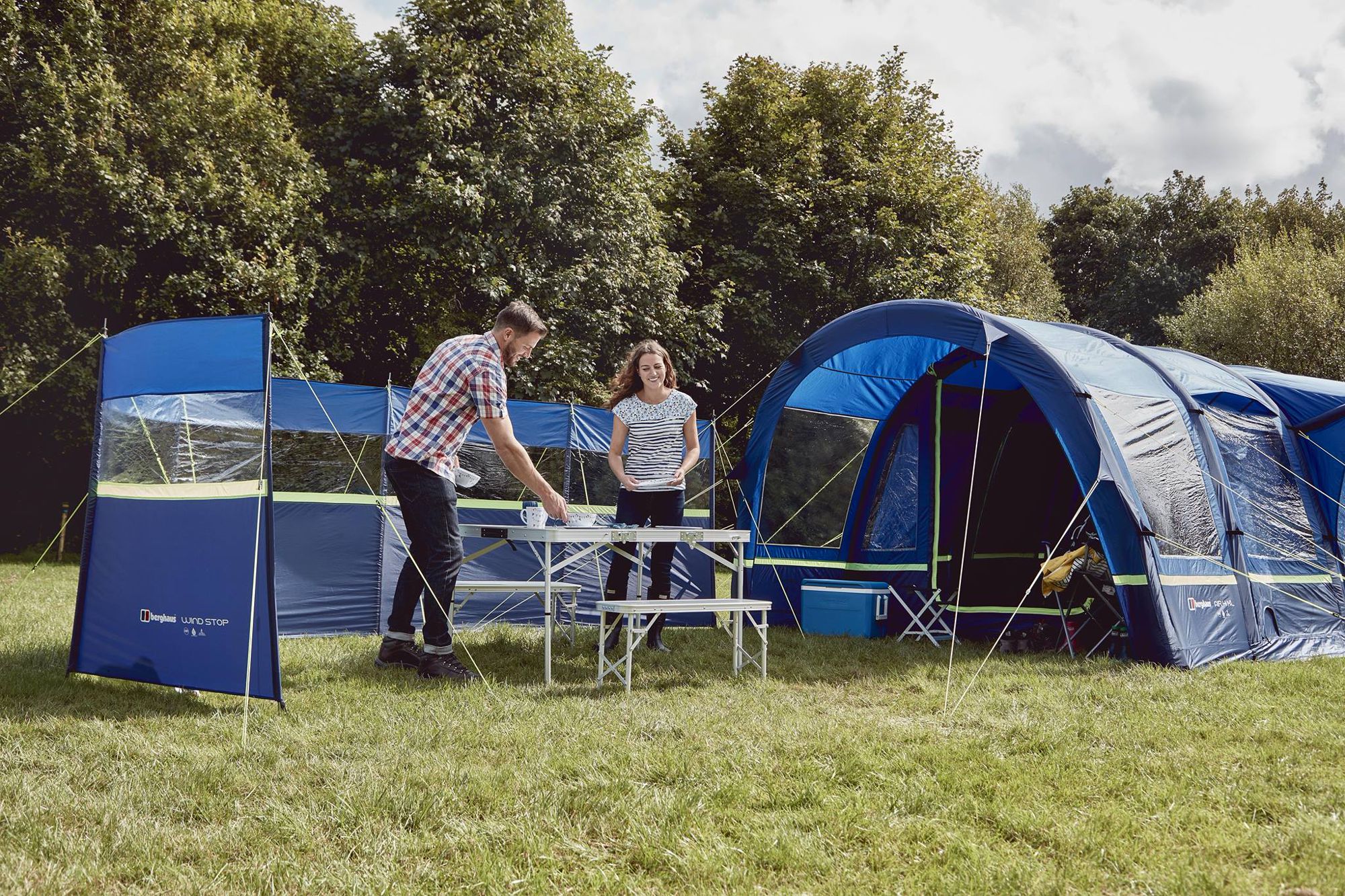 Terms and conditions:


1. This promotion is open to all UK residents. Employees of Tripadee Ltd, their families, agencies and anyone else directly connected with the promotion are not permitted to enter.
2. Entrants must be 18 years or over.
3. Competition details: In order to qualify for this competition, entrants must book a camping or glamping holiday using the booking system on the coolcamping.com website only. Bookings made using the Cool Camping system on any other websites, including independent campsite websites, will not be eligible. Eligible entrants will be automatically entered.
3.1 The competition will begin at 17:00 (GMT) on 24th July 2018. Any bookings made before that time will not be eligible.
3.2 Bookings that are later cancelled will not be eligible.
3.3 You may enter as many times as you wish; each separate booking made via coolcamping.com will be counted as a separate entry.
3.4 The number of people included in the booking or the monetary value of the booking has no impact on entries.
3.5 The closing date for this promotion is Sunday 30th September 2018. Any bookings made after this date will not be eligible. Bookings made up until midnight on 30th September 2018 will be eligible.
3.6 We accept no responsibility for damage or loss resulting from misdirected or incomplete entries arising from computer malfunction, viruses, bugs or telephone malfunction or other such causes. We are in no way liable for the reproduction or indirect access via third party websites that misstates or omits any of the information or terms and conditions connected with the promotion.
3.7 The winning booking will be selected at random from all bookings made, within 10 days of the closing date.
3.8 The name of the winner may be published on the coolcamping.com websites, and may be used in other marketing materials.
3.9 Confirmation of acceptance of the prize must be given via email within one week of notification, otherwise another winner will be selected at random.
4. Prize Details: The winner's prize consists of 1x Berghaus Air 4 XL (RRP £799), 2x Berghaus Transition 300 Sleeping Bags (RRP £60 each), 2x Berghaus Unisex Transition 200C Sleeping Bags (RRP £60 each), 1x Vango Diner Cooker (RRP £90), 1x Outwell ECOcool 24L Cool Box (RRP £95), 1x Eurohike Four Person Picnic Table (RRP £90) and 1x Outweel Feast Set Medium (RRP £43).
4. 1 No cash alternative will be offered.
4. 2 In the event of unforeseen circumstances, the competition promoters reserve the right to offer an alternative prize of equal or greater value should the specified prize become unavailable.
4. 3 The promoters reserve the right to cancel or amend without notice the terms of this promotion and any prize issued in the event of major catastrophe, war, earthquake or any actual or anticipated or alleged breach of any applicable law or regulation or any other circumstance beyond the promoter's control.
4. 4 The promoters cannot be held liable for any failure by third parties to fulfil their obligations or for any acts or omissions outside their control. However, the promoters will endeavour to minimise the effect of any such failure.
5. By entering this promotion all participants will be deemed to have accepted and be bound by the rules. All entry instructions form part of the rules. Any breach of these Terms and Conditions will result in a forfeit of the prize.
This competition is promoted by Tripadee Ltd, 81 Rivington Street, Shoreditch, London EC2A 3AY.