Why is it that you can never get a pitch at The Secret Campsite in Sussex? And why is it that Ocean Pitch in Croyde is always full when you look? We'll tell you why: it's because these places are so popular that they always sell out their summer weekends before Christmas even rolls around.
While next summer may seem a long way off, with the surge in staycation demand brought about by the pandemic, this year, more than ever before, if you want a pitch at one of the most popular campsites, you need to book early. With more people camping now than ever before, it's the only way to find out what all the fuss is about. So, to help you out, we've listed the places that we expect to be booked out for those key bank holidays and July weekends in the next couple of months. It's time to get ahead of the game...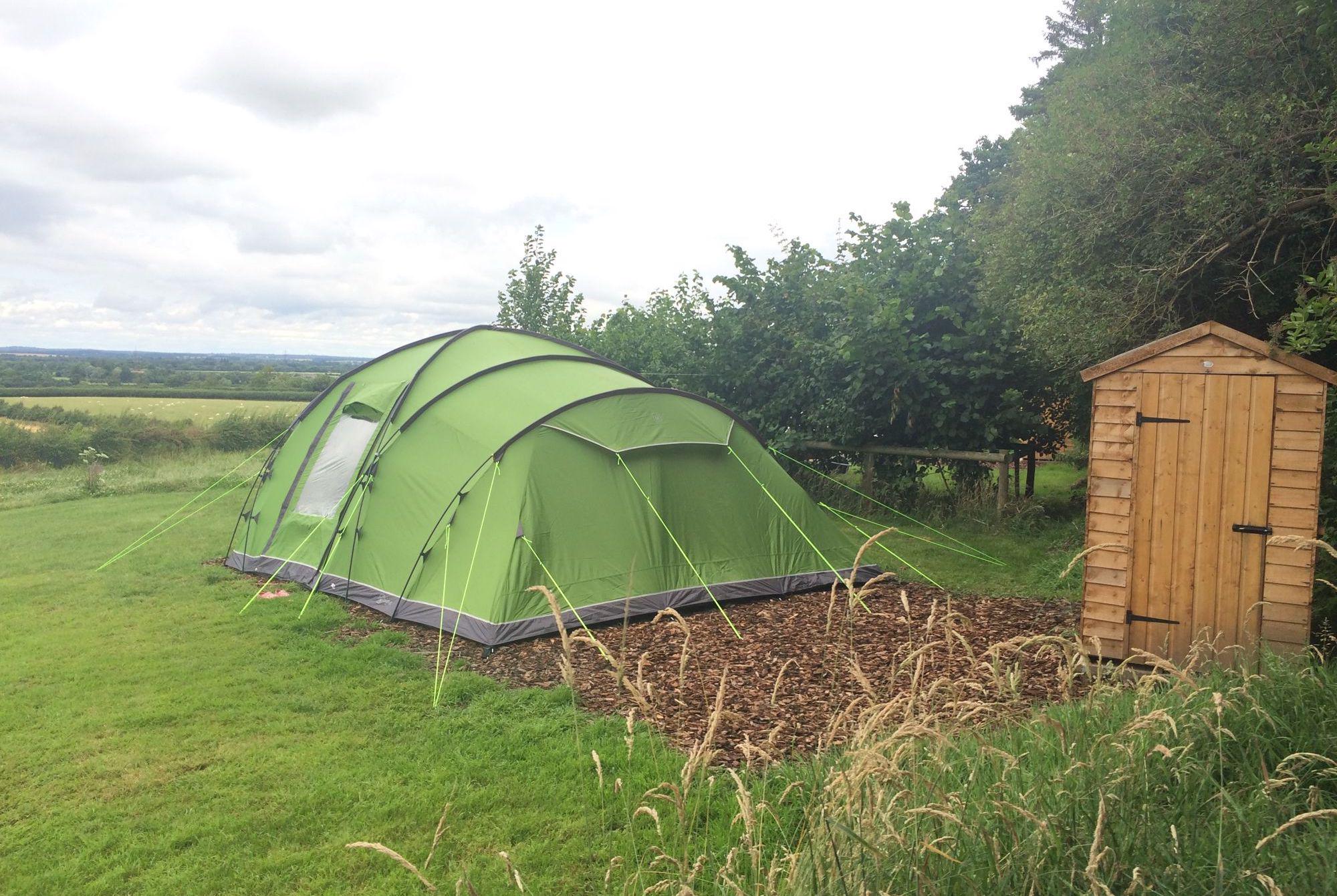 The Real Campsite at Park Farm, Oxfordshire
The ever-popular Real Campsite at Park Farm could have been designed for these times. They have always offered spacious pitches, each with their own toilet, but it's not just the loos that make this a popular place. It's also the farm location, the back-to-basics ethos and the outstanding views. Each of the eight off-grid, tent-only pitches faces the same way: across the 380-acre farm, across the Thames Valley to the Cotswolds Hills. It's the perfect backdrop to campfires and breakfasts of fresh eggs from the farm's chickens. In 2020, demand was so high that they opened an additional camping meadow which will return next summer offering 20 extra undesignated pitches with a portaloo allocated to each pitch.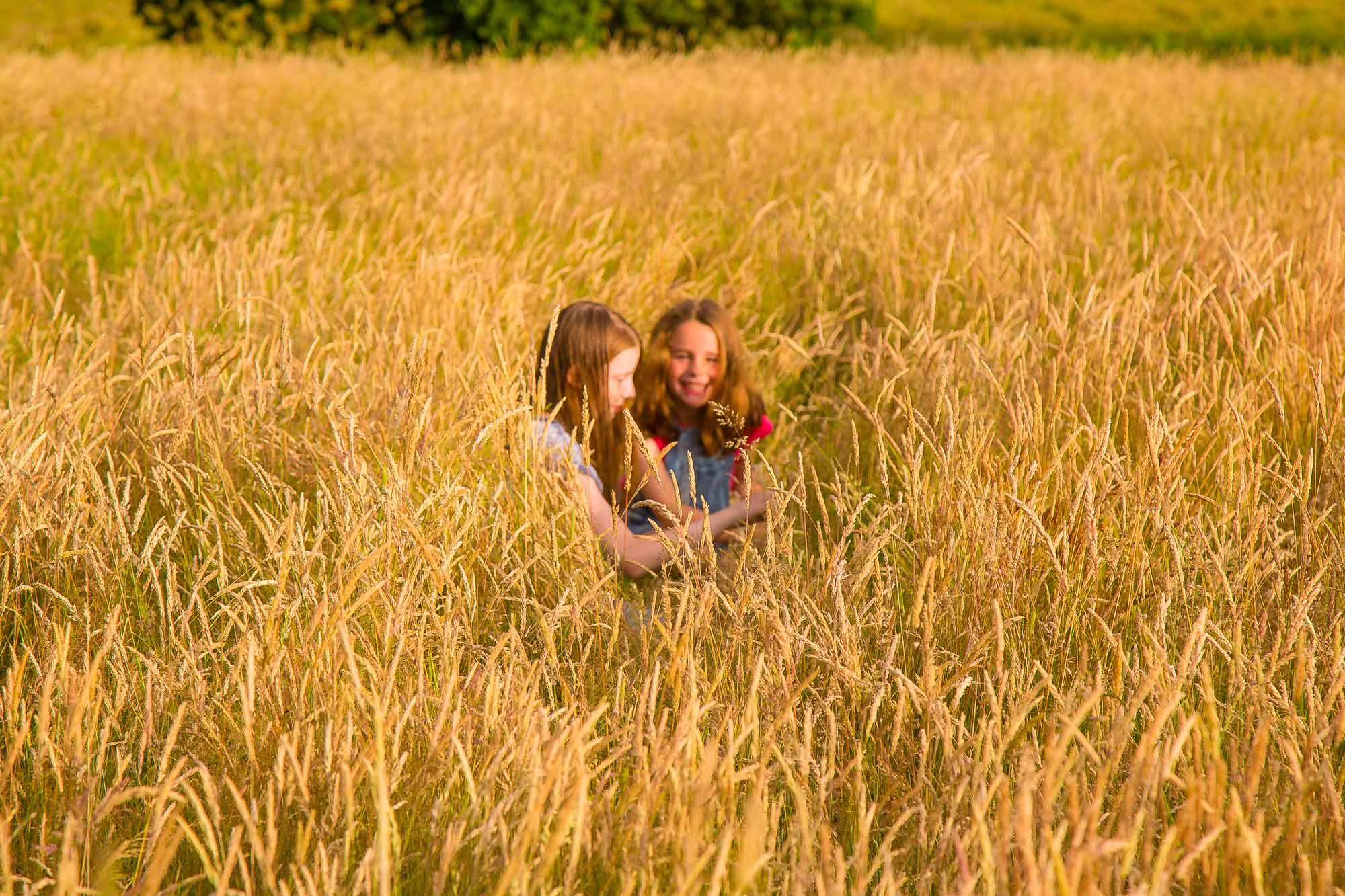 Ten Acres Vineyard, Devon
Fifteen pitches on a ten-acre vineyard in Devon? The statistics alone are enough to tempt most campers to book so it's no surprise that Ten Acres fills up quick. The south-facing slopes, the rural landscape, the campfires and, of course, the wine all add to its charms. Then there's the location; it's within walking distance of the nearest pub on the edge of the charming village of Winkleigh and within driving distance of Dartmoor and lovely Devonshire beaches. There's really nothing else to say – except that if you want a summer stay in 2021, you had better book now.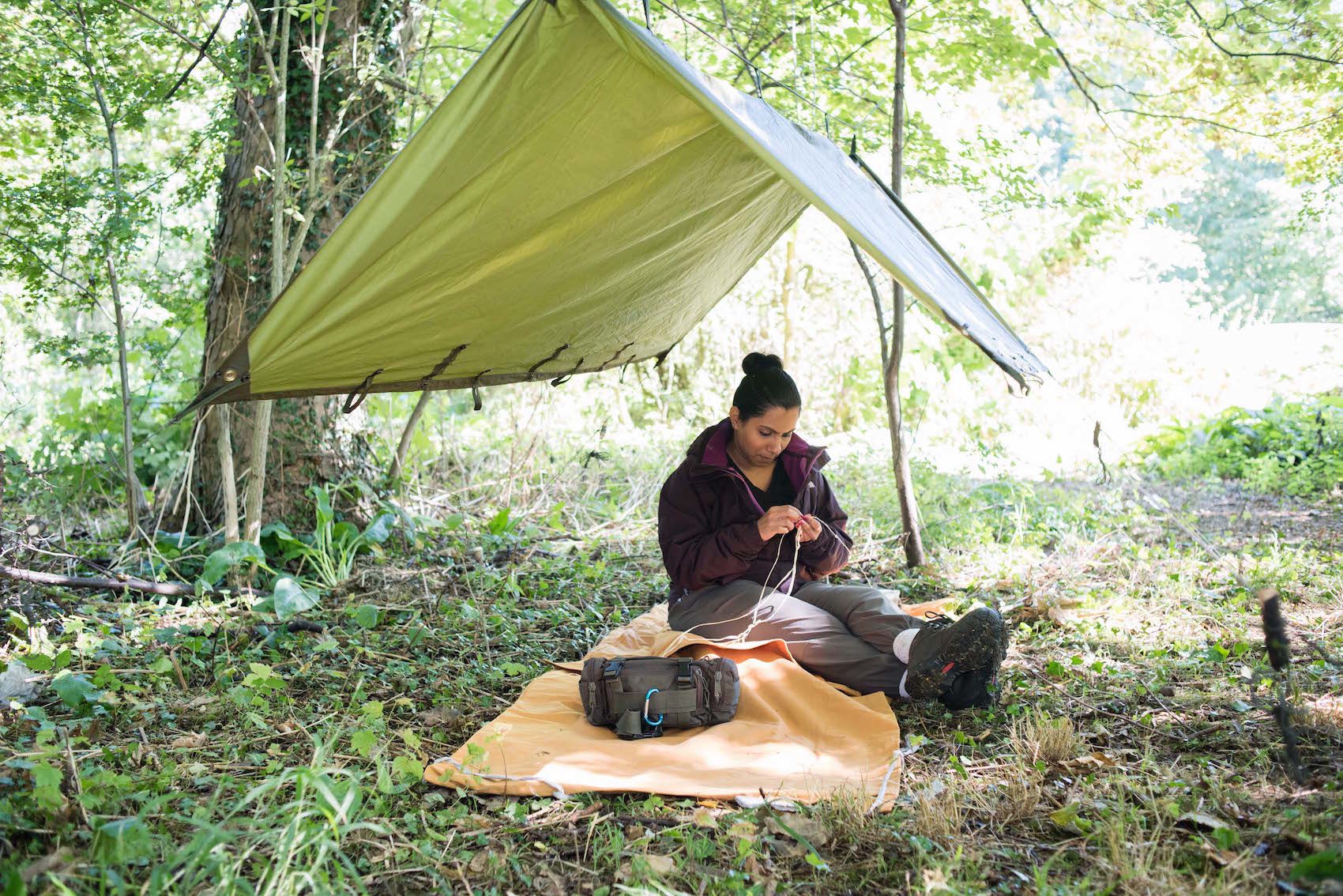 Lee Valley Almost Wild Site, Hertfordshire
Swapping the big smoke for the little wisps from a campfire doesn't get much easier than a stay at Lee Valley Almost Wild Site. This riverside campsite is just five miles from the M25 and a short 30-minute train ride from central London making weekend escapes from the city a doddle. There are just 17 pitches with simple, shared facilities: a composting toilet, a standpipe for water and a sink for washing up. Oh – and a supply of logs because, as you'd expect for an almost wild campsite, campfires are allowed.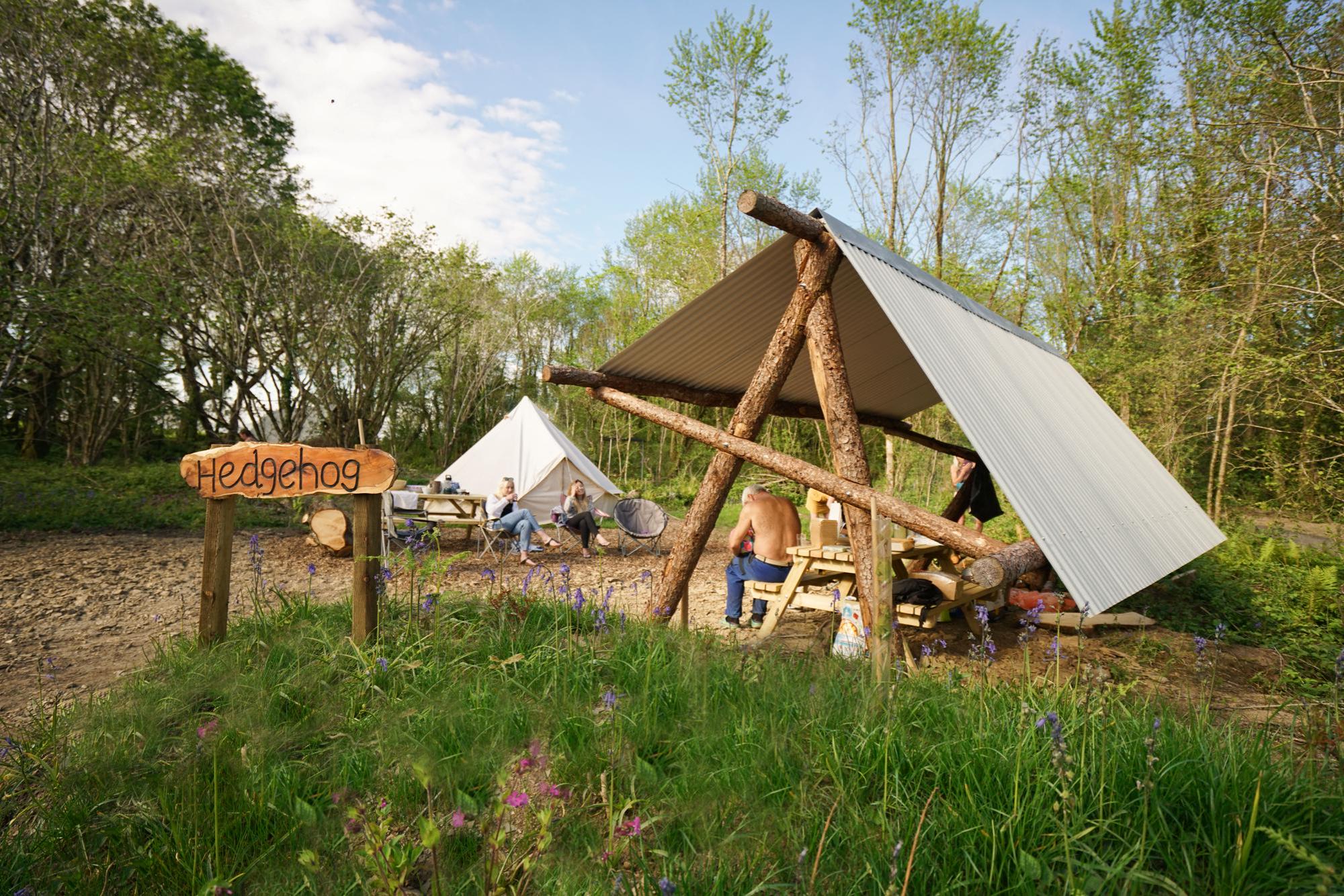 Dragonfly Woodland Camping, Pembrokeshire
Pitches at Dragonfly Woodland Camping in Pembrokeshire come with their own picnic bench, a hand-crafted shelter for rainy days, and a fire pit with log seating. There's also a shared, covered area and lots of little touches that elevate the off-grid camping experience provided here such as provided biodegradable shower gel and an included log supply. There are plenty of great campsites in Pembrokeshire but this one, two minutes' drive from the Daugleddau Estuary, is one of our favourites. With just ten spacious pitches for tents and campervans only, it's no surprise that it gets booked up early.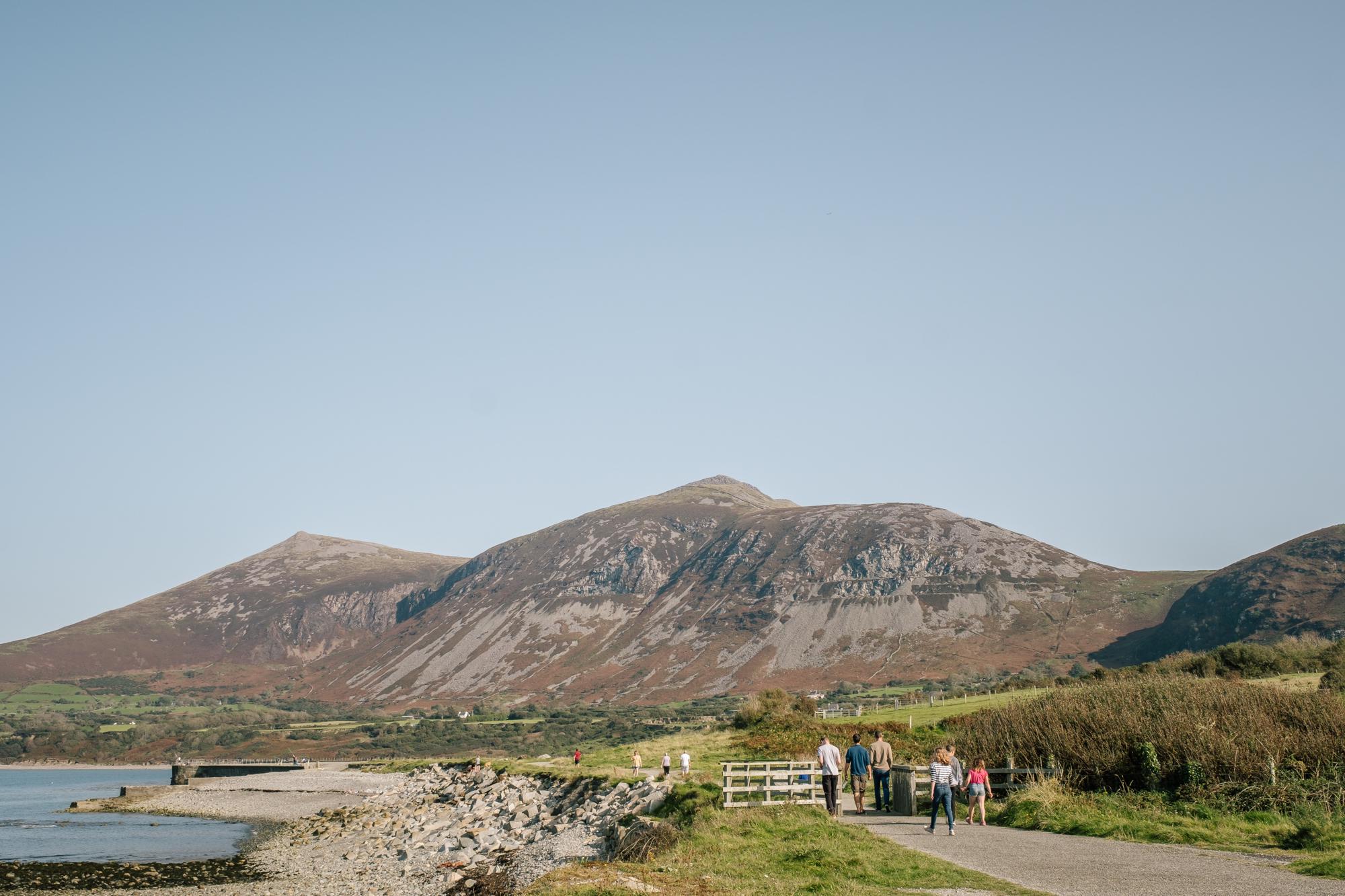 Bert's Kitchen Garden, Gwynedd
Campsites with private beaches are hard to come by. Campsites with private beaches and a backdrop of mountains are even rarer but, you guessed it, Bert's Kitchen Garden is one. With 15 grassy pitches and a couple of glamping options on the Welsh Llŷn Peninsula, this is a one-of-a-kind campsite that's wowed its guests with its eco-friendly retreats since opening in 2019. Food is very much part of the experience at Bert's with regular feast nights and Friday night dinners on offer for travel-weary arrivals; much of it made with produce from the 13-acre smallholding this site is based on.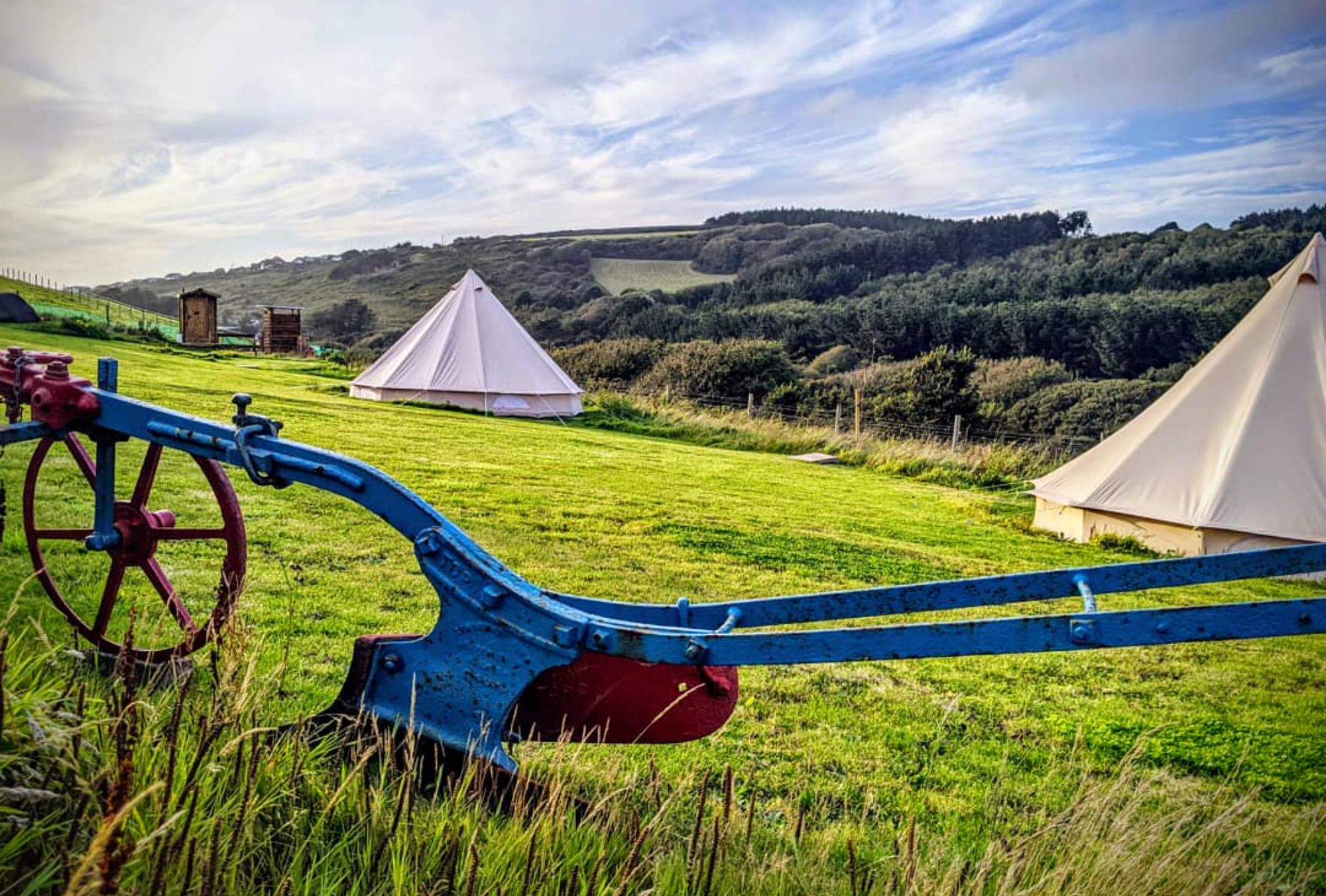 Higher Pendeen Camping, Cornwall
Another rarity in the camping world, Higher Pendeen Camping is (drum roll please) a quiet campsite in Cornwall. Opened for the first time in 2020, there's no precedent to say it's going to sell out summer weekends by Christmas but the Cool Camping crystal ball is predicting just that. It's a farm-based campsite with a ten-minute walk, through fields, to a sandy beach at Mawgan Porth. There, you can learn to surf or hop on the South West Coast Path to walk towards Newquay or Padstow. It's pretty much back-to-basics with campfires allowed and just a single compost loo and a semi-outdoor "see-the-stars" shower shared between campers. Did we mention there are just five pitches? We'll race you to the booking page.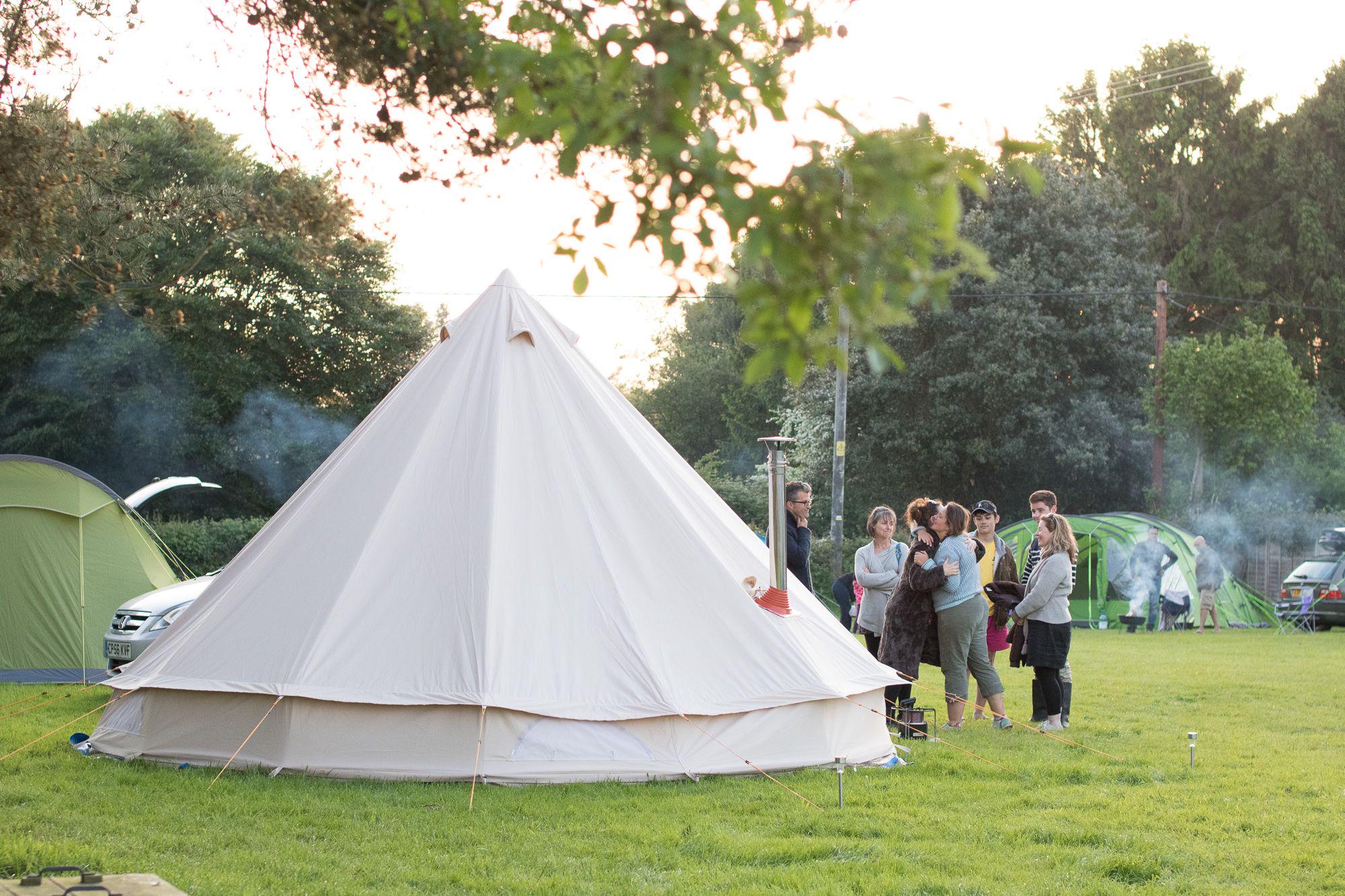 Harry's Field, New Forest
Harry's Field is not just any field. Close to Fordingbridge in the magical New Forest, it's a flat field that's perfect for camping with campfires allowed, dogs welcome and a pub within walking distance. There are flushing loos, hot showers and sinks for washing up. Footpaths lead straight out into the national park and seeing New Forest ponies and herds of deer is a daily delight. All this makes it a popular place, so much so that Harry's Meadow opened up in 2020 to accommodate extra campers. A planned return in 2021 means space for more campers but we'd still recommend booking early for those oh-so popular summer holiday weeks.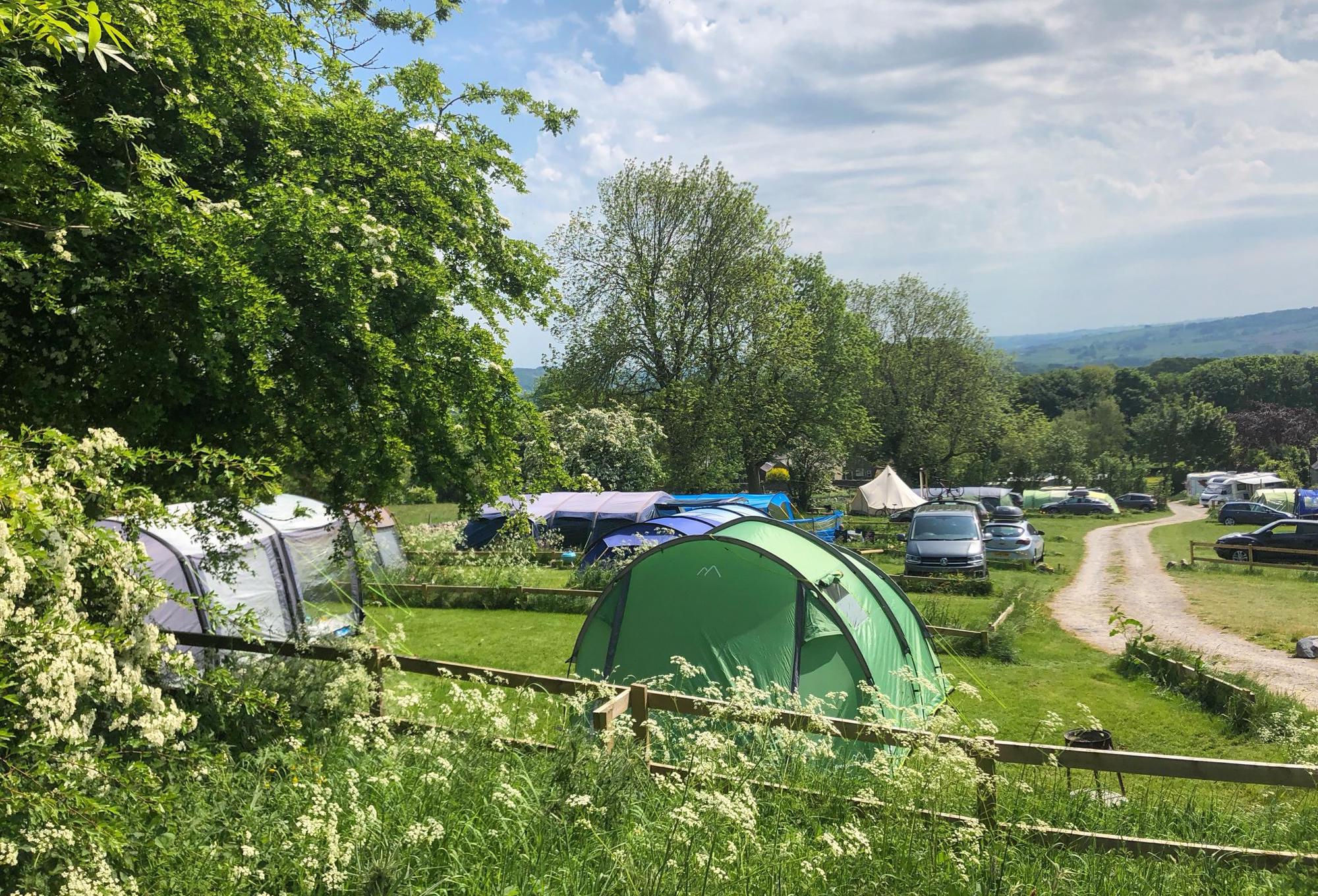 Dale Farm Rural Campsite, Peak District
Good old-fashioned farm camping is offered at Dale Farm Rural Campsite in the Peak District National Park. You pitch up on one of 30 grassy, terraced pitches in a paddock that's separated from spring lambs and Highland cattle only by dry stone walls. Farm produce is available from an honesty shop, campfires are allowed in off-ground fire pits and it's a five-minute walk to, not one, but three local inns. It's a great base for walking, cycling, climbing or straightforward sightseeing with Bakewell and Chatsworth House within five miles of site.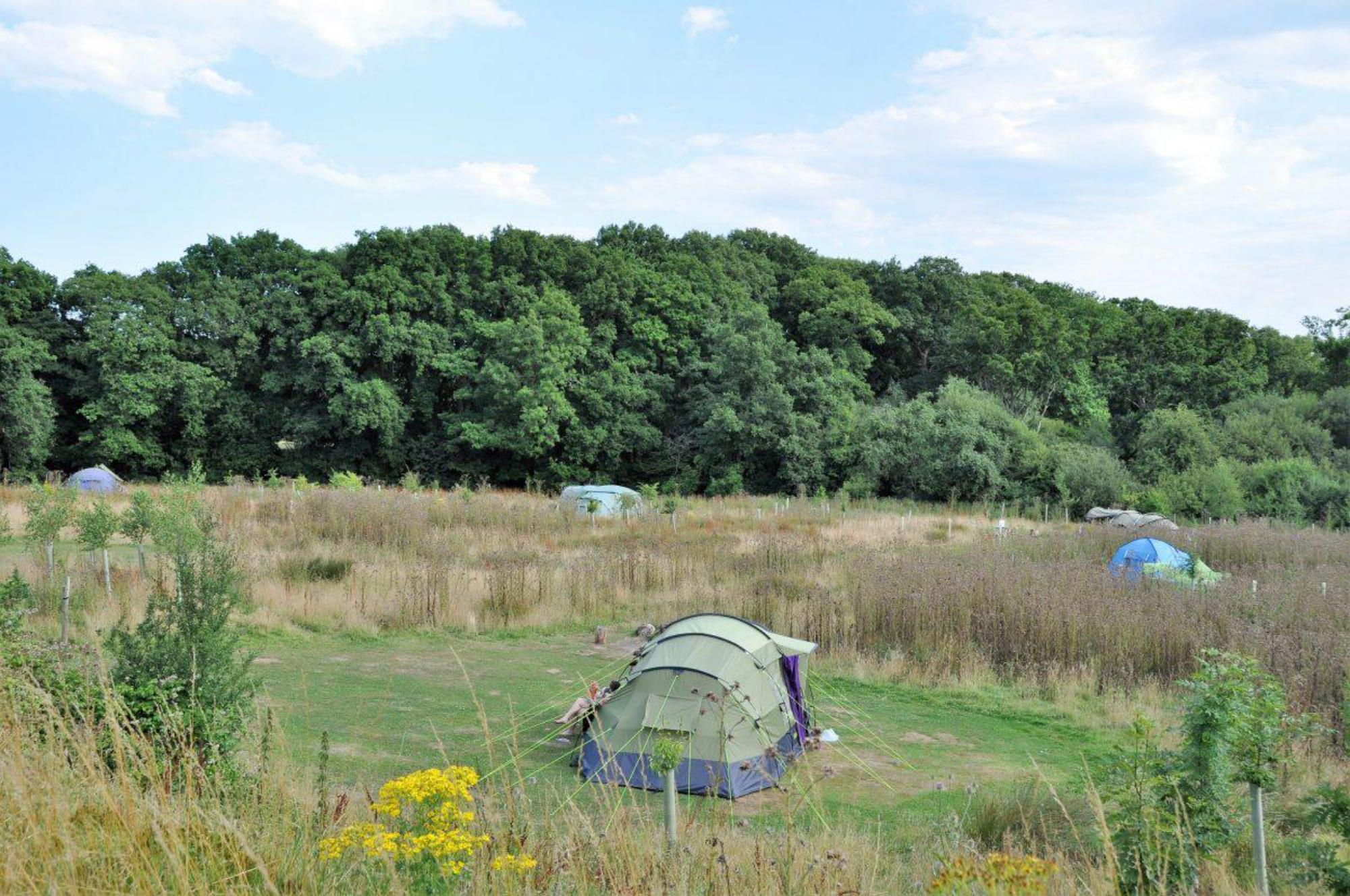 The Secret Campsite, Sussex
It seems the secret is out: The Secret Campsite is not so secret anymore and anyone wanting to stay here in summer 2021 had better book soon. A high number of returning guests (always a good sign) means that the meadow and orchard pitches here are in high demand. It's a truly lovely site with long grass and young fruit trees providing separation between the spacious, car-free pitches where campfires are allowed. The relaxed atmosphere, the location near Lewes and the warm welcome by owner Tim and his family have helped score this place the highest praise in camper reviews.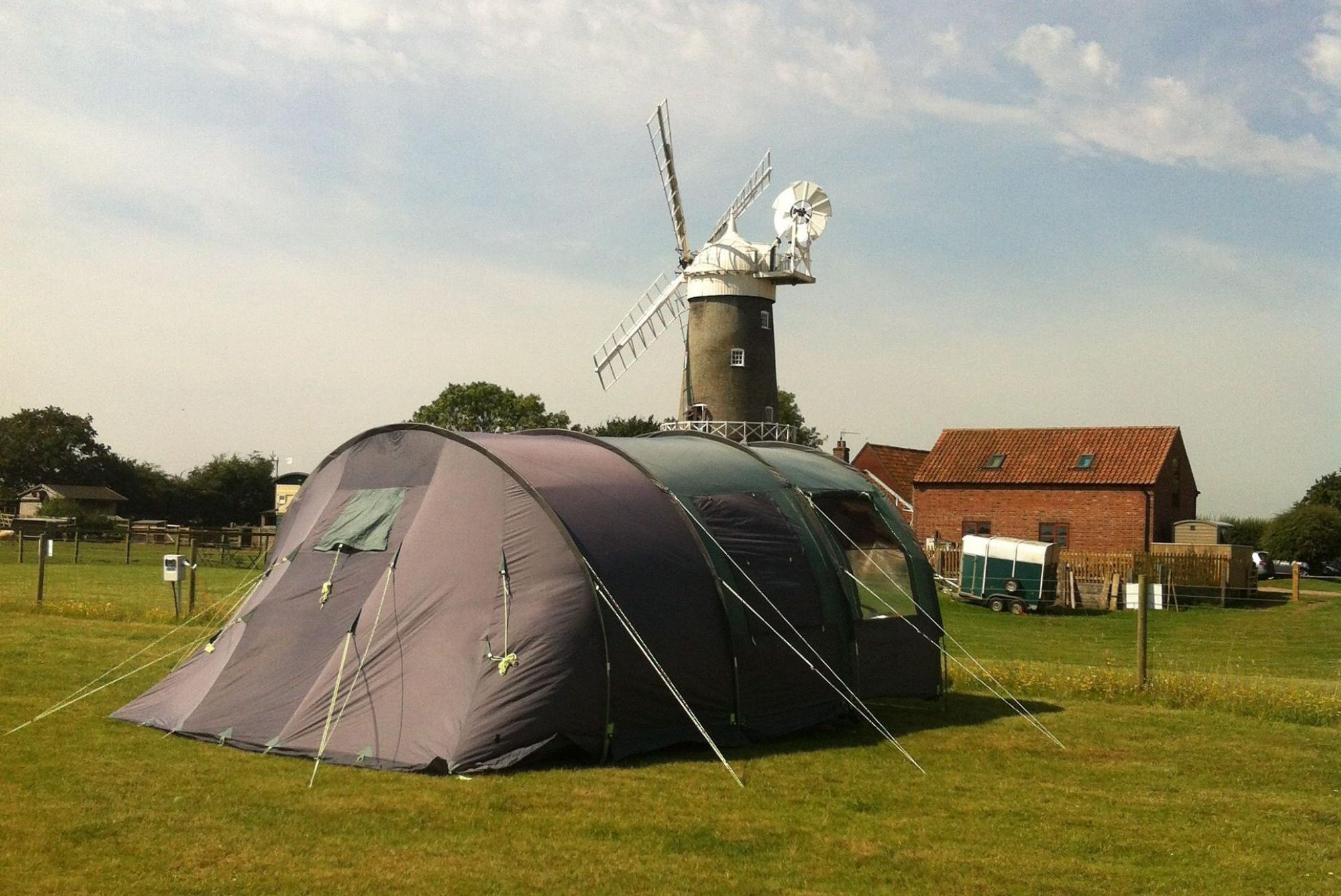 Bircham Windmill Campsite, Norfolk
Pitches with views of a working windmill and the smell of baking bread set this Norfolk campsite apart. Bircham Windmill houses a bakery and tearooms and operates as a working mill museum with a farmyard petting zoo to boot. The campsite is pretty much in the mill's back garden meaning campers have a ready-made attraction on the doorstep – not to mention freshly baked bread and highly-recommended sausage rolls. The site has a traditional feel with 15 pitches for tents, caravans and campervans and it's all within 10 miles of the North Norfolk coast.
Kestrel Lodge Camping, Lake District
If you want proper Lake District camping with proper views and campfires allowed head for Kestrel Lodge Camping. It's a small and friendly, traditional, tents-only campsite in the shadow of 931-metre Skiddaw, one of England's highest mountains. Needless to say, the site is great for walkers and, in fact, the well sign-posted Cumbria Way is just through the gate. There's a place to clean muddy boots and dogs and, despite the outdoorsy vibe, facilities are kept sparkling clean.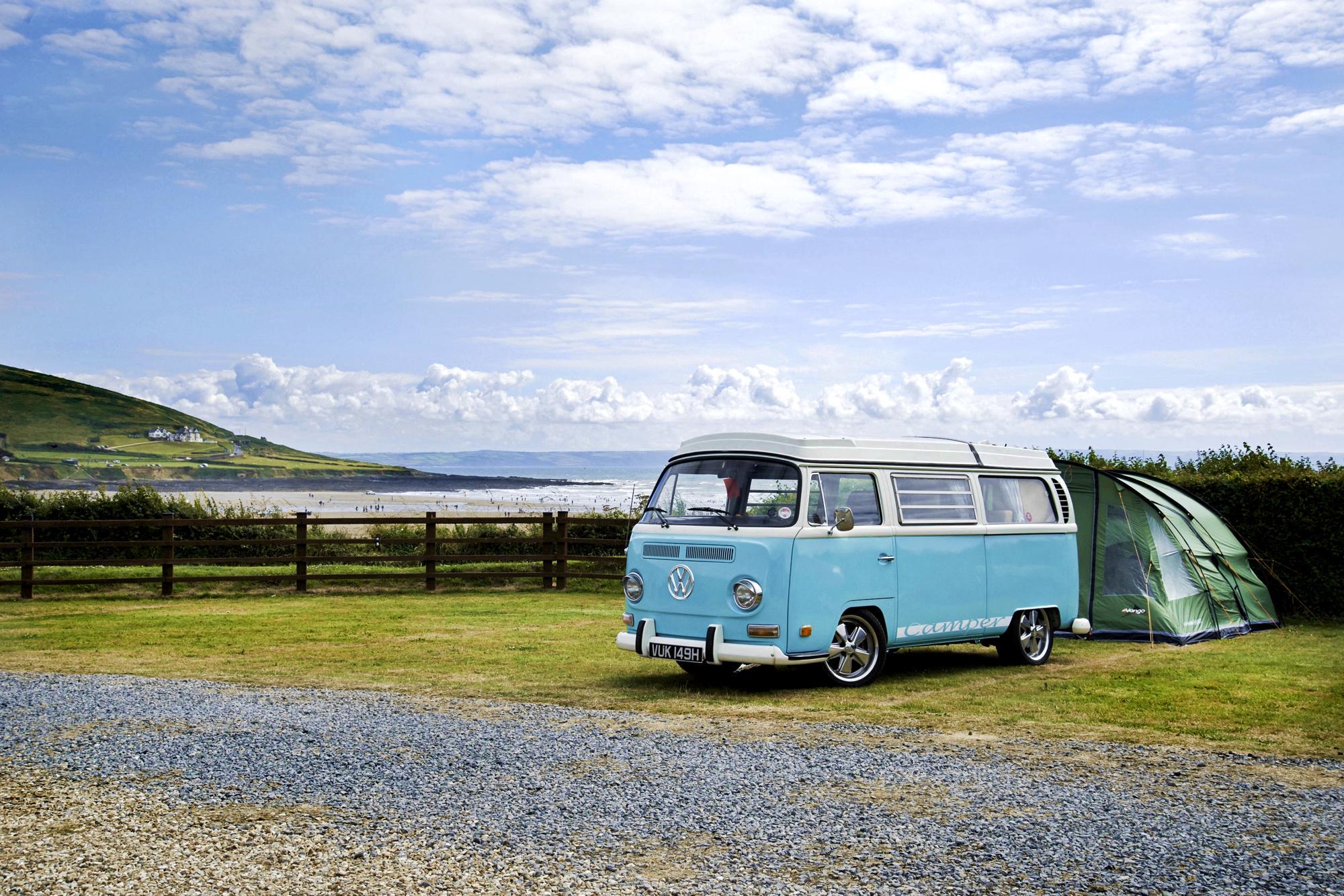 Ocean Pitch Campsite, Devon
Wind up your alarm clock, set a reminder, put it in your diary: whatever you do, don't forget the time and date that Ocean Pitch Campsite opens bookings. November 1st, in case you don't know. Getting a summer pitch here is a bit like getting a Glastonbury ticket... so why all the fuss? Sea views, surf hire, fantastic food and top-notch facilities all add to the charm of this campsite overlooking one of the UK's best surf spots; Croyde Beach in Devon. If you're looking for a beachside campsite, it simply doesn't get much better than this.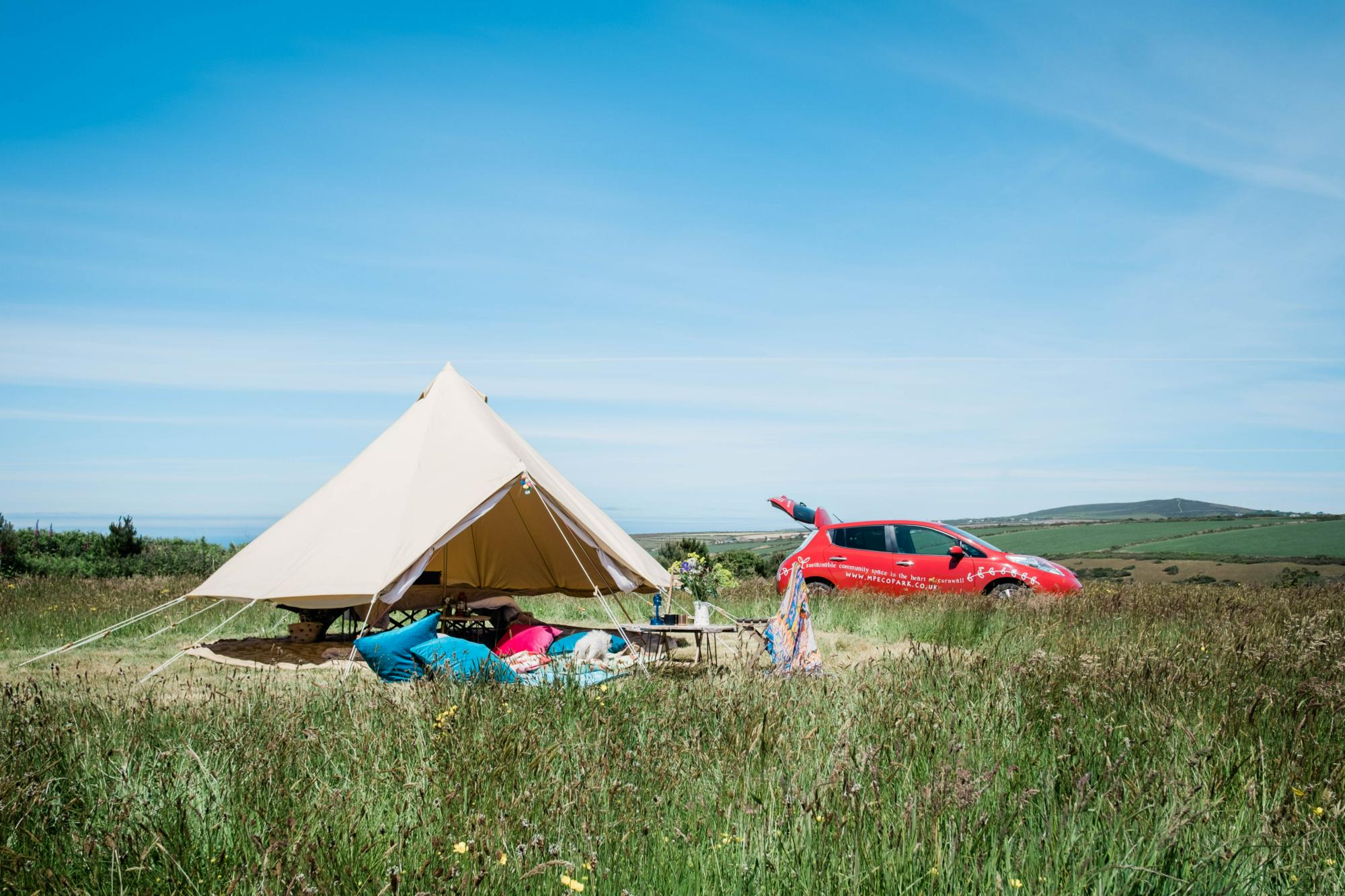 Mount Pleasant Eco Park, Cornwall
Sea views are also part of the attraction over at Mount Pleasant Eco Park in Cornwall, another sell-out campsite near a surfing hotspot. Part of a well-established, 42-acre eco park, the campsite here has signs directing campers down to sandy, surfy Porthtowan beach, a 15-minute walk away via an old mining path. Back on site it's a hive of eco-friendly activity with an organic community garden, workshops and a vegetarian cafe. Power is supplied by wind and sun, campfires are allowed and there's a sheltered shared space with a pizza oven too.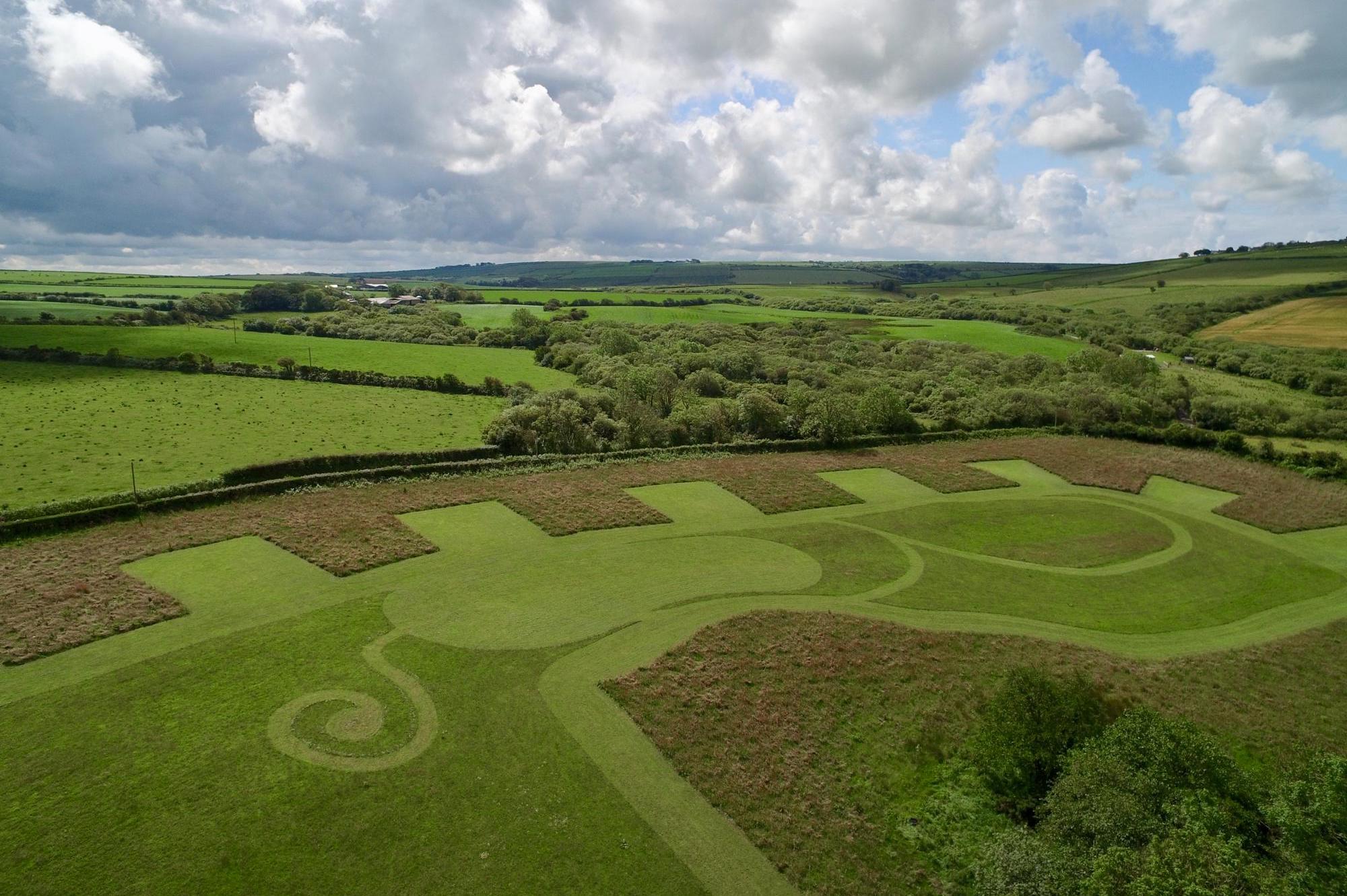 Preseli Glamping, Pembrokeshire
There are just seven camping pitches, two bell tents and one geodesic dome at Preseli Glamping so it'll be no surprise to us if this new site sells out before the arrival of 2021. It's not just their pristine facilities and lovely pitches (each with its own fire pit and picnic bench) that will fuel bookings either. Although the camping and glamping is new, the on-site adventure centre is not. Preseli Venture has been offering adrenaline-fuelled activities for years including coasteering, surfing, kayaking, horseriding and more. Their existing Eco Lodge has a bar and restaurant too and it's also within walking distance of the ever-popular Pembrokeshire Coast.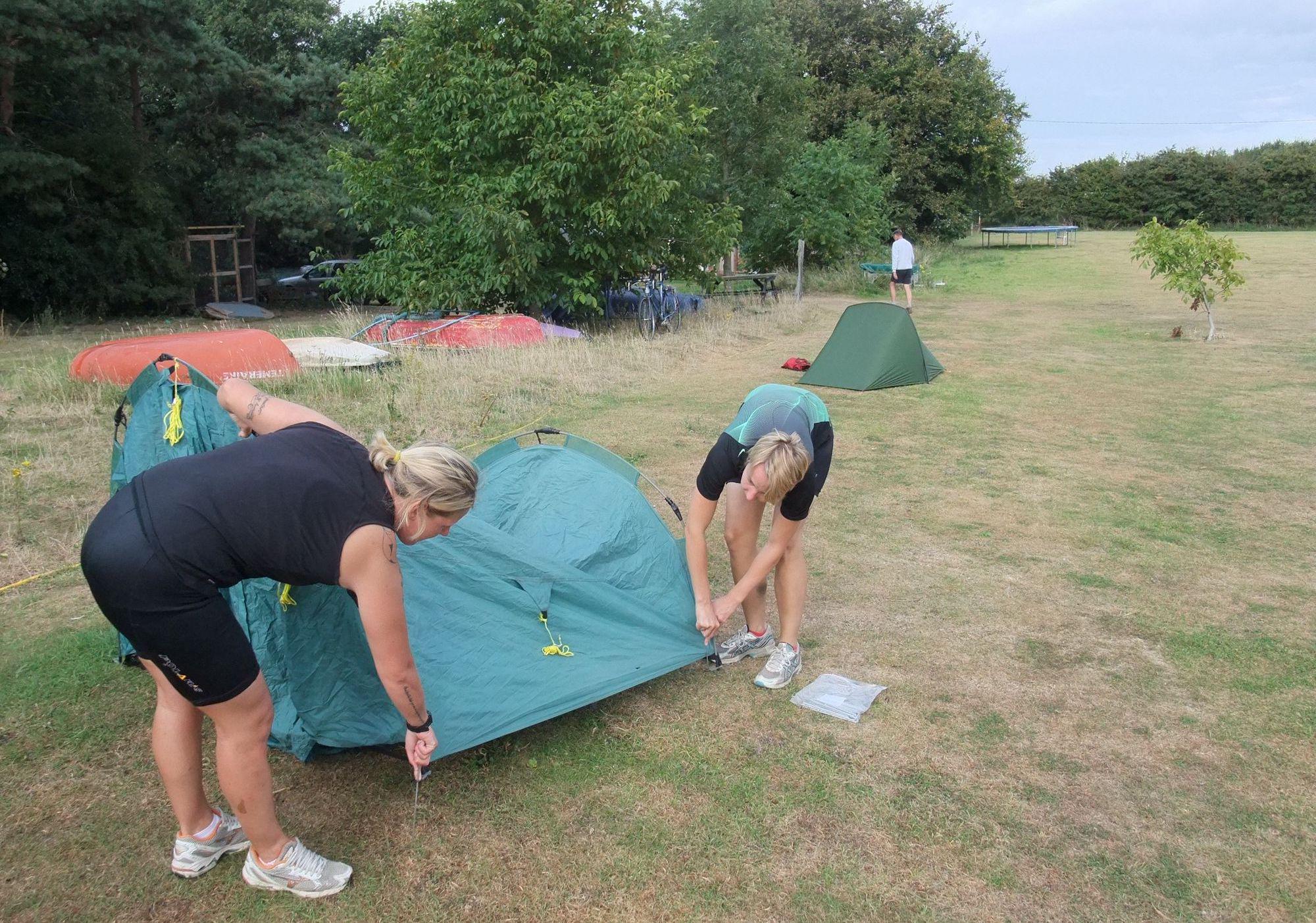 Scaldbeck Cottage, Norfolk
A tiny, old school campsite which is only ever shared by a maximum of 12 people, Scaldbeck Cottage is just a short stroll from Morston Quay. This marshy part of the North Norfolk Coast is one of its chief attractions as it's a haven for birds and the launching point for boat tours to see seals at Blakeney Point. The campsite is also an ideal stopping point for anyone walking the Norfolk Coast Path. Campfires are allowed (though wood is not supplied) and the single loo and shower, kept beautifully clean, are enough for the few lucky campers to pitch up here. If you want to be among them next summer, you may want to book your pitch soon.