Book campsites near Penhein Glamping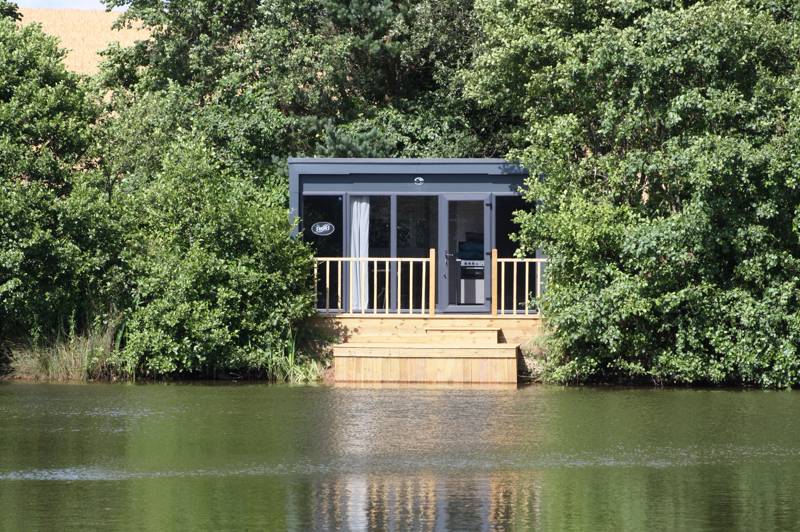 i
Glamping in Cardiff
Glamping in Glamorgan
Glamping in South Wales
Persian luxury in the heart of Monmouthshire
The natural springs of the Ardabil Province in Northwest Iran bubble through the Sabalan Mountains and spout into crystal clear pools. Famed across the country for their medicinal qualities, the waters are frequented by ailing and healthy Iranians alike, bathing in the steamy waters and grinding wild flower seeds into powder. Such ancient understanding of the land dates back to a time when tribesmen traded knowledge around a glowing campfire, kept alive to this day by the Shahsavan people. Over 5000 Iranians still live a migratory life in the Ardabil Province, living in beautiful yet practical abodes derived from their Persian predecessors.
In the altogether more British setting of rural Monmouthshire, the Hearn family have stepped back along a branch of their family tree and brought a touch of their Iranian heritage to UK soil. Locally constructed but using traditional designs, Penhein Glamping offers you the chance to enjoy a night beneath the canvas of a Persian alachigh (pronounced "ala – cheeg"). But where the nomads of the Salabans endured extreme conditions, here you will find only comfort, warmth and a healthy dose of luxury.
The dome shaped structures (somewhere between a yurt and a tipi) have a central crown held in place by steam bent timbers that arch upward from the tiled floor. Inside, stylish, country-chic furniture gives a warm and cosy feel, with a double bed that can be split in two if necessary, plus two truckle beds, it's ideal for families. An oversized wooden headboard acts as a divide in the centre of the tent, partitioning the beds from a dining and cooking area, complete with a toasty log-burning stove, custom made coolbox and a kitchen unit with all the utensils you will need. Cold water that runs in the sink is pumped from the farm's own natural spring, boosting the eco-credentials of this off-grid encampment.
The stylish look and functionality of each tent continues with an en-suite toilet with a proper flushing loo and a wooden clad shower block with fabulous tiles from the Monmouthshire company Mandarin Stone. Bathing comes in the form of either a fabulous roll-top bathtub or an almost tropical waterfall – luxurious monsoon showers with plenty of heat and power. If you're unfortunate enough to get caught out in a more unplanned shower, there's a drying room onsite where rain soaked overcoats can be hung out for the night.
Despite lavishness that wouldn't feel out of place in a boutique country hotel, Penhein Glamping are keen not to lose the sense of adventure that comes with a night beneath the stars. Tucked amid three acres of semi-ancient woodland and with a stream trickling through the bottom of the valley, this is still a place designed for exploration. Grab your wellies and dabble about in the water or follow the campsite's nature trails that wind through the trees towards the further hundred acres of woodland that cover swathes of the traditional Welsh farm. Sheep and cows dot many of the surrounding fields and an adjacent wildflower meadow provides space for kicking around a football. For some of the best views around, take a hike up Grey Hill for a panorama of the South Wales Valleys.
Details
Facilities
All our six Alachigh tents come equipped with a wood-burning stove and all the kitchen utensils you require (cutlery, pots, pans, a kettle, etc). A proper kitchen unit includes running cold water and storage, including a cool box. Bring matches though, also useful for lighting a fire in the BBQ pit outside. There is also a shared 'Cheat's Kitchen' with hobs and a microwave (wooden kitchen furniture and a sofa provide an area for chilling out inside). Each tent has an ensuite flushing loo. A wood-clad shower block with underfloor heating houses monsoon showers and a great roll-top bath. Tents contain a double bed that can be converted into 2 singles, plus 2 truckle beds and a sofa bed suitable for 1 adult or 2 children. Bedding, linen and towels all provided. We also have Petro our communal tent with plenty of room for group dining, soft seats, indoor and outdoor games and electric sockets for charging phones.

We also offer an additional marquee if required for groups or parties. Called Chehel Souton (a name inspired by the grand pavilion where the king of Persia would host lavish receptions in the 17th century), it is our pop-up entertainment tent. Available on request for a small fee, it offers a fantastic space (12mx6m) in which to host group activities or celebrate special occasions – from sit-down dinners to off-site workshops, wholesome pilates to memorable parties.
Suitable For
Glamping only. We welcome everyone, couples, families or groups. The tents sleep four, with an sofabed for 2 small children or an extra adults

Nearby
The glamping site overlooks an eight acre wildflower meadow which provides space to play along with some lovely nature trails to follow and explore. Grey Hill adjoins the farm and is a lovely walk, finishing with panoramic views across South Wales from the summit. At the bottom of the valley, Castrogi Stream is great for paddling and dam building. Also keep an eye out for the 18th century lime kilns on the farm. Nearby The Blaenavon World Heritage Centre (01495 742333) is an interesting place to visit. Caerwent Roman Town (01443 336000) is an archaeologist's paradise. Excavated houses, forum-basilica and a Romano-British temple remain, along with the main wall, up to 17ft high in places. There's also an amazing range of castles to visit (all within 45 minutes' drive). Chepstow Castle (01291 624065), Caerphilly Castle (02920 883143) and Castell Coch (02920 810101) are each worth a visit whilst in Cardiff, and grand Llandaff Cathedral (02920 564554) also boasts a remarkable history. Clearwell Caves (01594 832535) provide a little natural exploration, along with Inspire2Adventure (01600 891515) who can take you gorge walking or canoeing nearby.
Food & Drink
Glamping at Penhein is a self-catered affair. As well as a wood-burning stove, each tent has a fire pit just outside, where you can BBQ breakfast, lunch and dinner. If toasting marshmallows is all the adventure you want, there's also a shared cheat's kitchen on site with hobs and a microwave. A locally-sourced welcome hamper will greet you on arrival to spoil you, including a bag of specially blended Penhein Coffee. The Woodlands Tavern (01633 400313) is the local pub – only about 30 minutes walk from the site, or a 3 minute drive. It's well stocked with local ales and ciders. In the pretty neighbouring village of Shirenewton (3 miles from Penhein), The Tredegar Arms (01291 641274) serves traditional pub food in a relaxed atmosphere. The Hardwick (01873 854220) offers exceptional food, a relaxed but buzzy atmosphere, and regularly features in the top 50 pubs in the UK. Or try The Walnut Tree (01873 852797), a Michelin Starred restaurant on the outskirts of Abergavenny (35 minutes' drive from Penhein).

Opening Times
Late March – early November.
Reviews
Add Your Review
Rated ★★★★★ over 1 reviews
Glorious Glamping at Penhein
This was my first experience of glamping and it was wonderful.  There was tremendous attention to detail across the whole site. The tents were really well kitted out with a kitchen area including a table, chairs, sink, running water, kitchen equipment and the sleeping area with comfy beds with duvets, linen and towels. The hamper was full of delicious local goodies. The shower block was finished to a high standard and the shower was hot and refreshing. It was such a treat to have the wood burning stove and en suite loo. I'm not used to such luxuries after years of basic camping. I went as part of a large group celebrating a friend's birthday and it was wonderful to be together in the communal tent and sit out at night by the open fire with wonderful views of the Severn estuary. We went on a lovely walk up Grey Hill, using the O.S map provided, and our climb was rewarded by stunning reviews.It was a very special atmosphere and I would definitely recommend it. The owner, James, was very welcoming and helpful, showing us how to light the paraffin lamps and wood burning stoves. Many thanks for a wonderful stay.