Anglesey Tipi and Yurt Holidays
Safe, secure, fun accommodation near the Isle of Anglesey Coastal Path, with sweeping sandy beaches and towering cliffs
Mam Cymru. The Mother of Wales. Whatever you call it, Anglesey – separated from the mainland only by the narrow Menai Strait – exhales Welsh heritage. Its rich history has been passed down from its Celtic, Viking, and medieval settlers, and it remains a predominantly Welsh-speaking island; so much so that you can almost feel the earth pulsate in time to 'Hen Wlad Fy Nhadau'.
Anglesey isn't yet overrun by luxury camping options. But head to the east side of the island, just outside Brynteg, and you'll find that the hidden oasis of Anglesey Tipi and Yurts has got the glamping side of things covered.
 Refreshingly, owners Charlie and Ela know that creating a great campsite takes more than just plonking a few yurts and tipis in a field and watching the cash roll in. This campsite is clearly a labour of love, a way of life, and their raison d'être. Not that they'd get complacent, of course. This is a constantly evolving, living, breathing campsite, and they work year-round to ensure that this peaceful haven keeps on improving.
 The site itself is well thought-out and a delight to visit – the clearings are carved out of the wilderness to create five tranquil spaces. Charlie and Ela are attentive hosts, and consideration for their campers is evident throughout; there are wheelbarrows on hand to transport your weekend bags, and delicious home-grown veg is available to buy on site. Ela's recently honed weaving skills have been put to good use in creating a winding tunnel for kids to run through, and there's a patch of woodland left just wild enough for you to feel like you're the first person to discover it.
 There are two tipis and three yurts dotted around the main camping space. Inside each, you'll find plenty of cooking implements, plus enough fluffy cushions and sheepskin rugs to make your dwelling delightfully welcoming. Each yurt has a wood-burning stove, and each tipi has a small BBQ, plus there's a communal fire pit and sheltered area where campers gather come dusk. They get extra brownie points for their eco credentials, too. Recycling? Check. Compost loo? Check.
Anglesey Tipi and Yurt Holidays is the camping equivalent to chicken noodle soup; it's a great pick-me-up, and you feel a whole lot better after trying it. This is sustainable camping for peace-seeking visitors, and the best way to discover what makes it so magical is to come and soak up the ambience yourself.
The site might feel a fair way out of town (though the nearest shops are still within easy driving distance), but that just adds to its charming nature. Once you've snuggled into a woodland hammock, leaving the site will be the last thing on your mind. But for some truly breathtaking views, the Isle of Anglesey Coastal Path is worth tearing yourself away for, as you'll find scores of sweeping sandy beaches and towering cliffs.
Best Price Guarantee
Easy and Secure, with instant booking confirmation
Trusted for over 10 years
A chance to win a brand new Coleman tent!
Gallery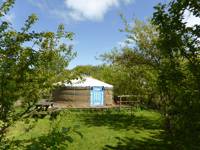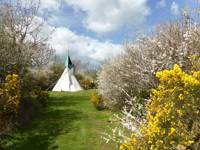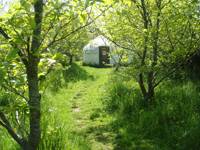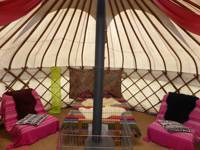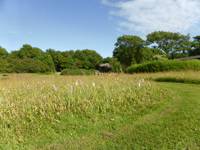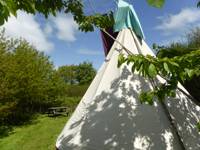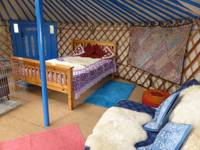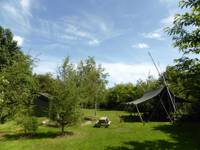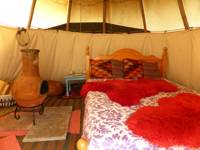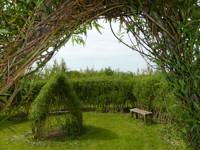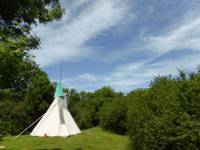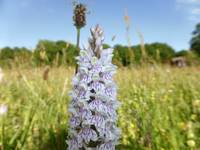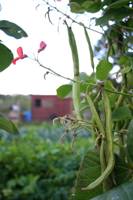 The Owner Says
Our Tipi and Yurt glamping site, established in 2008, is situated in beautiful, natural surroundings, 1 mile from the east coast, on the Island of Anglesey, North Wales. We have one Tipi and four Yurts, set in individual clearings, carved out of the young woodland, creating a secluded and peaceful site. In the evenings you can sit by the fire and listen to the sounds of nature and during the day explore a beautiful area of the Island.
The interior of both Tipi and Yurt create a magnificent space for groups of friends and families. It is also a wonderful way of spending your honeymoon or anniversary – we have a cosy Tipi ideal for two.
We also offer our campsite as a venue for workshops.  Over the last seven years we have planted 50% of our 8 acres with trees and on the land you can find many different types of wild flowers including Orchids.
As we are near the coast there are lots of sandy beaches to explore and also many delightful footpaths. There are several Nature Reserves and Sites of Special Scientific Interest and many ancient monuments, including standing stones, burial chambers and settlements. Snowdonia National Park is nearby. Local shops and amenities are a 5 minute drive.
Reader Reviews
Add Your Review
Anglesey Tipi and Yurt Holidays
We've just returned from an absolutely fantastic weekend staying at Anglesey Tipi and Yurt Holidays. We stayed in the Oak Yurt which was extremely comfortable and very well appointed. All cooking equipment was supplied and the wood burning stove was more than adequate in keeping us warm once the sun had gone down. Charlie and Ela were wonderful hosts, very welcoming, very friendly and always on hand. Anglesey Tipi and Yurt holidays are most definitely worth a stay.
Anglesey Tipi and Yurt Holidays
We stayed here a year and a half ago and had a wonderful holiday. Charlie and Ela went out of their way to make us feel welcome. With this being a small camp site (in terms of numbers of guests) we felt able to allow our 4 and 7 year old children the full freedom they crave but are so rarely allowed. The tipis are great, really atmospheric, and the layout of the site is very well thought out. The only disadvantage when we went was the fairly basic showering facilities, but it was still good enough for us! For a really quirky holiday I can't think of anywhere better. The children loved it (and taking some dressing up outfits was a bonus!) Just don't do any rain dances....
Book campsites near Anglesey Tipi and Yurt Holidays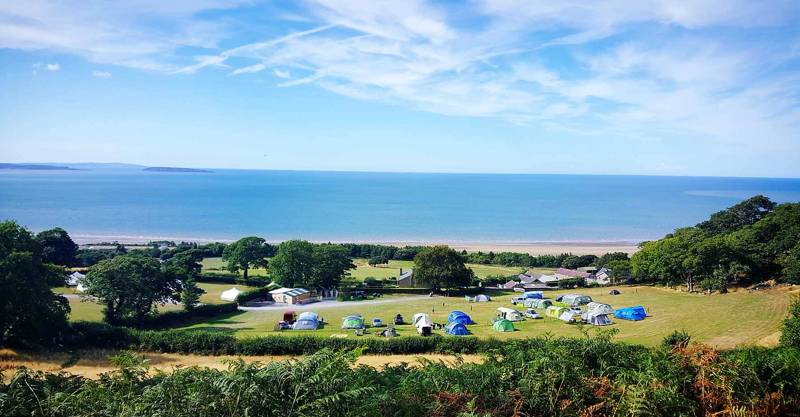 i
Campsites in Conwy
Campsites in North Wales
Campsites in Wales
Available:
2 Pitches
2 Bell tents