Glamping domes on a small-holding, with breath-taking views of the Welsh countryside
Gareth and Charlie had a dream; to find a small farm, build their forever home, and then open up its gates for the rest of the world to share. Situated in the idyllic Welshpool countryside, Cae Nant Glamping is the fruit of their labour, designed to give visitors a slice of country life. It's a glamping site set on a smallholding with horses, sheep and two spacious and well-furnished domes, sitting alongside Glyndŵr's Way National Trail.
The two domes, Cader Idris and Ceder Berwyn, give the picturesque surrounding farmland a run for its money with their inveigling design. These retro-futuristic bubbles sit atop decking with picnic tables, a fire pit, hammocks, and a wood-fired pizza oven (with homemade dough!), available if you want it. They are spacious and well-equipped with a hot shower and toilet, but still allow you to feel immersed in the natural surroundings with huge windows to the great outdoors. You can even go to sleep with a view of the stars thanks to their skylights. They are ideal for couples or families (Cader Idris sleeps up to eight while Ceder Berwyn is equipped for six), and furrier family members can also join in as Cae Nant Glamping welcomes well-behaved dogs, with bowls and towels available upon request.
Though the only sounds you'll hear from your dome are the crackling of the fire in its log-burning stove or the sound of the wind rolling across the Welsh hills, Cae Nant is just a 10-minute drive from Llanfyllin. Bordered by the Cain and Abel rivers, this scenic market town serves as a central hub for those exploring the nearby areas, and regularly celebrates its local artisans with open studio festivals, including August's Sioe Llanfyllin Show, a fixture of the area for centuries (sadly not on in 2021). A farmers' market also pops up every Thursday, where locals sell their produce and wares.
Grab a spot of lunch from the market or one of the town's plethora of pubs and eateries, before heading back to the campsite for a ramble (or cycle — two bikes can be borrowed by guests). The Ann Griffiths Walk offers a good local route: a seven-mile trek famed for its diverse river valley, meadow, and woodland landscapes, along with its views across the River Vyrnwy. Head back home to your dome and cook up a wood-fired pizza for your family with the site's hireable pizza oven, or if you're staying in Cader Idris, conclude your evening with a dip in its wood-fired hot tub. As you're watching the wildlife go by from your enviable seat in the tub, it's easy to see why Gareth and Charlie want to stay here forever.
Details
Facilities
Two domes are available on the site. The seven-metre Cader Idris sleeps six to eight people, while the six-metre Ceder Berwyn sleeps four to six. Both have shower rooms with working showers, sinks, and flushing toilets, and are furnished with sofas, beanbags, and comfortable seating. Both have beds with supplied bedding along with two pull-out chair beds, with bedding also supplied for these. Each boasts a kitchenette with a two-ring hob, microwave, fridge with a small freezer compartment, kettle, coffee machine, and a kitchen sink. Each dome is located atop spacious decking complete with a table and chairs, a barbecue, a hireable wood-fired pizza oven, hammocks, and a Hikki wood-fired hot tub for the Cader Idris dome. There is a cycle workshop on-site with a servicing and repair service available. One or two bicycles are typically available to borrow in order to explore the local area.
Suitable For
Groups of up to eight with additional, smaller tents for larger parties and well-behaved dogs — yes. Visitors' own tents, campervans, motorhomes, caravans — no.
Nearby
The domes are along
Glyndŵr's Way
, a 135-mile National Trail with diverse landscapes such as moorland, farmland, woodland, and forest. The Ann Griffiths Walk is also within walking distance, with the River Vyrnwy situated on it. By car the river is a 20-minute drive away. The stunning
Lake Vyrnwy
 is a five-minute drive or 20-minute cycle away.
Food & Drink
The Goat Inn (01691 648209) is a five-minute drive or 25-minute walk away, with this famous local pub serving drinks and snacks. Artisans Coffee Shop (01691 870317) is a 15-minute drive and offers tea, coffee, and lunch such as toasted baguettes and sandwiches all next to the dam at Lake Vyrnwy.
Lake Vyrnwy Hotel
(01691 870692) is a 15-minute drive away boasts a restaurant with incredible views over the titular lake, along with a spa for those looking to relax. Seeds (01691 648604) boasts tasty Welsh cuisine in an intimate, simple restaurant that's been featured in the Michelin Guide, while Something Tasty (01691 649121) provides cheerful café food and a good pizza, both a 10-minute drive away from the site.
Open
All year.
Why book with Cool Camping?
Best Price Guarantee, with no fees
Instant booking confirmation
Trusted for over 10 years
A chance to win prizes in our regular competitions
The Owner Says
We have lived and loved the country life for as long as we can remember. We have been fortunate enough to find our own small piece of the Welsh countryside and we would love to share it with you. We had a dream, to find a small farm, build a forever home, add a few animals and create the most luxurious, relaxing and personal glamping experience we could. We have two comfortable and spacious domes with everything you will need for a fun and relaxing break. We're a small family run site set amongst the beautiful countryside and stunning scenery of mid wales. In the quiet solitude of the Welsh hills, you could be fooled into thinking you were a thousand miles from civilisation, but we are just an hour's drive from the historic market town of Shrewsbury and half an hour from the border towns of Oswestry and Welshpool. The thriving market town of Llanfyllin is just ten minutes down the road making us easily accessible and well placed for local amenities.
Social Distancing Measures
Social distancing measures will be enforced. Hand sanitising facilities will be available. All domes are self contained, there are no shared facilities.
Accommodation
Two self-contained geodesic domes with breath-taking views.

Check Availability
Extras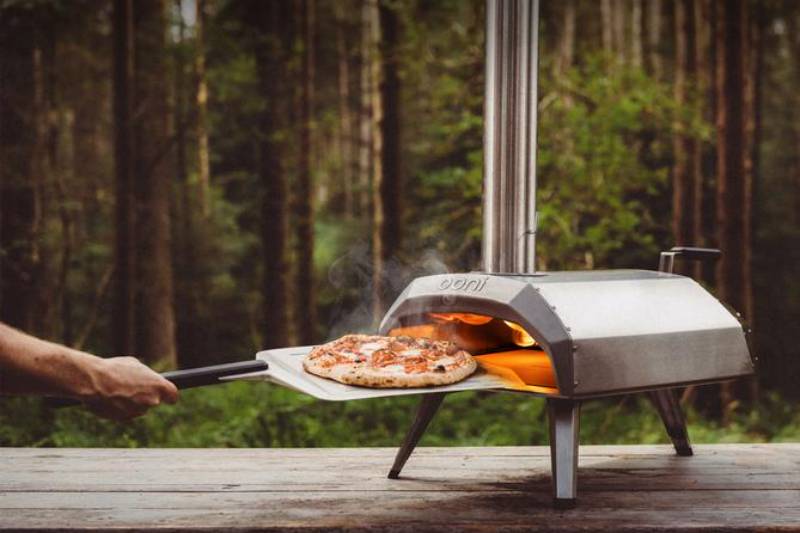 Wood fire pizza oven, tools, wood, dough and salsa for four.
Availible to pre book, an Ooni Karu wood fired pizza oven with all the necessary tools to create an authentic pizza. Fueled by real wood or charcoal, Ooni Karu 12 cooks authentic wood-fired, stone-baked pizza in just 60 seconds. Supplied with fire wood, home made dough and salsa enough for four 12" pizzas. Just add your own toppings and cheese.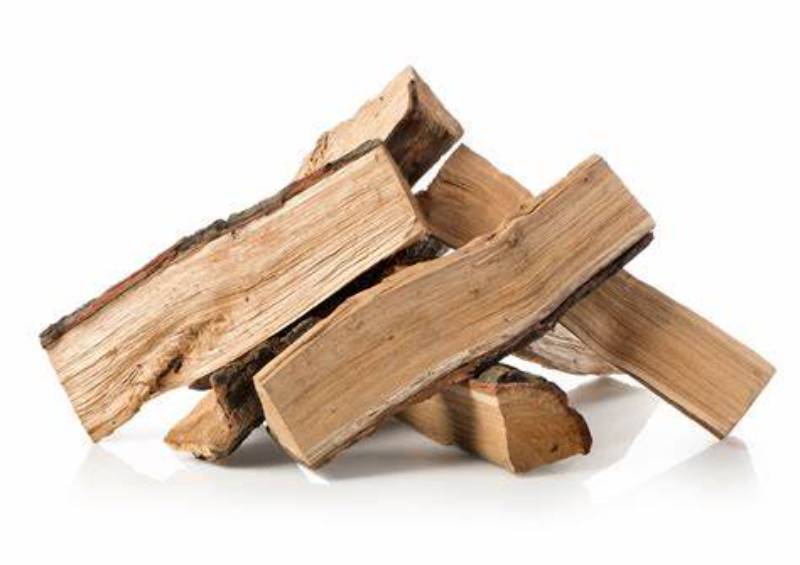 Restock of firewood basket
The wood basket inside the dome will be full on arrival and wood will be supplied separately for approx. 1 nights use of the fire pit and hot tub if applicable. Wood basket will last approx. 2 nights using the wood stove. This extra is for one re stock of the basket inside the dome which will last a further 2 nights in the wood stove but can be used for the fire pit and hot tub if needed.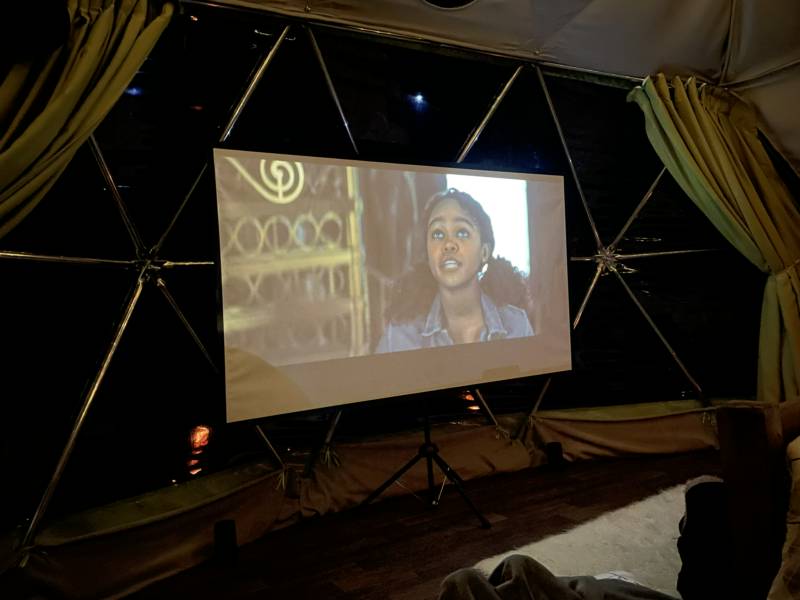 Film Night
Treat yourself to a film night. Extra includes hire of the Nebula portable projector, screen, up to two films, popcorn and chocolates.
Location
Contact Cae Nant Glamping, Cae Nant Glamping, Ty Nant, Llanfihangel-Yng-Ngwynfa, Llanfyllin, Powys SY22 5JE
Getting There
The campsite is located between the villages of Llanfihangel-Yng-Ngwynfa and Dolanog, approximately six miles from Llanfyllin. Visitors are encouraged by the owners to use the What3words app to find the site's location, as the postcode does not take visitors to the correct site. Inputting the terms 'mats.verges.evolution' will direct visitors to the correct location.  The closest train stations are in Welshpool (14 miles from site) and Gobowen (24 miles away), with the campsite owners offering a shuttle with prior arrangement. No public transport directly reaches the site.
Reviews
Add Your Review
Rated ★★★★★ over 7 reviews
Amazing place, perfect stay.
The domes are so beautifully put together, everything you could need is in there right done to the little touches. The view is incredible. The pizza oven was a great touch and made for a great evening. The host we're so helpful with great communication and we're there for anything you need. Would definitely return.
Wonderful stay
As a party of 6, we had a great time. The hosts were incredibly welcoming and always doing their best to accommodate us, but never overwhelming or intrusive. The place itself is nothing short of expectations and pictures don't do it justice. Everything is very well thought and the whole of accomodation is to a really high standard. I would highly recommend Cae Nant to anyone looking for a remote, yet very comfortable place to relax.
A-maze-ing
We came with our 4 children for halloween weekend and had an amazing time. We struggled to think of the best but really but we all enjoyed pumpkin carving, hot tub, sweet treats and the cinema projector. We didn't leave the site as we were having far too much fun. Charlie and Gareth were brilliant and I highly recommend downloading the guide before going as we found it invaluable. The finer details really made it so special for us. The coffee machine, essentials like tea, coffee, milk and bread were brilliant as the kids were hungry as soon as we arrived and Charlie showing us the animals they have. We were really made to feel like nothing was too much trouble and enjoyed staying got the weekend and talking to Charlie and Gareth. We really wouldn't hesitate to recommend this place (already have to quite a few people) and we will be visiting again. Thank you x
They were the most perfect hosts
First of all we'd like to thank you for the tremendous time and a perfect introduction to Wales. Although we arrived very late, we were warmly greeted with smiles and a friendly cat. They were the most perfect hosts and provided a beautiful welcome package of everything from a bottle of Prosecco, to homemade brownies and marshmallows to toast around the fire pit. Everything was thought about to create the perfect atmosphere and experience including the fairy lights, hammock and the box of toys and games great for children. The dome was clean and organised with everything in the perfect place. Their hospitality was incredible and they welcomed us onto their farm to be around the animals, which was particularly therapeutic for the two children in our family with additional needs… We were given many different recommendations for our day trips. We spent days by the lake where we did various water-sport activities and went to a spectacular waterfall where you could paddle, picnic and hike to the very top. All off this was only a short drive away. Finally we must point out how utterly breathtaking the views are from the dome and it was a lovely end to the day to sit in the hot tub watching the sun go down. We just can't wait for our trip next year :)))
Wonderful relaxing break. Spoilt with location, accommodation and hosts !
As key workers, working throughout the pandemic this was just what we needed. Nothing was too much trouble for Gareth and Charlie, from the welcome basket, delicious brownies and supply of fresh eggs. They worked tirelessly to make sure our stay was special. The dome was very comfortable, and incredibly high quality with everything you could need, and the extras you didn't know you needed. The star gazer roof is something else. The wood fired hot tub was a wonderful experience and making and cooking pizza outdoors was so novel and great fun, pizza never tasted to good. Location is amazing, so peaceful and relaxing, but near enough to find places to visit if that way inclined. We will definitely return and could not recommend highly enough. We left Cae Nant rested and recharged. Thank you Charlie and Gareth for making our stay so great
Amazing experience
Throughly enjoyed the owners made us feel so welcome and the added extras they gave us were so sweet and thoughtful . The pods were outstanding gazing at the stars through the ceiling was beautiful me the views were outstanding highly recommended .
Incredible Stay
From the minute we arrived Gareth & Charlie made us feel right at home. Our dome was incredible with the most beautiful views & we couldn't have asked for better accommodation. We will most definitely be back, we feel like this is our new 'happy place'. We wish you all the success in the world & we hope to see you again soon. Thank you
Why book with Cool Camping?
Best Price Guarantee, with no fees
Instant booking confirmation
Trusted for over 10 years
A chance to win prizes in our regular competitions
Book campsites near Cae Nant Glamping