Book campsites near Skye Shepherd Huts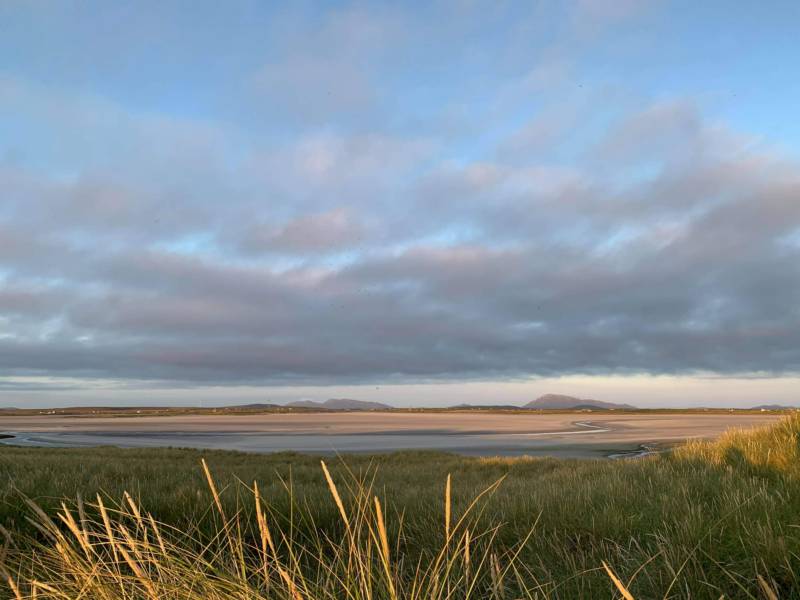 Glamping in North Uist
Glamping in Uist
Glamping in Scottish Isles
Bed and breakfast shepherd's huts on the Isle of Skye – small-scale, remote glamping on Scotland's very edge
It only seems fair that sometimes, to discover a country's most breathtaking scenery, you're required to trek right to its remote, outer edge, where turbulent seas and moody skies mould masterpieces of geology. This is certainly true of Skye, an alluring, wing shaped island on Scotland's western coast. Its multitude of feathery peninsulas are fronted by Atlantic battered cliffs and a thousand sheltered bays, while inland, dramatic mountain ranges rise like jagged teeth from the boggy peat moors below. It's the sort of place that reminds you just how beautiful, barren and wild the natural world can be... as well as a handy reminder that you should go on holiday more often!
Bedded down within this landscape, Skye Shepherd Huts is an effortlessly beautiful glamping site that sits subtly among the surroundings. The huts are comfortable, quaint and tremendously warm – including a double bed, wood-burning stove and heaps of extra blankets during winter.
The views, as you would expect, are suitably awe-inspiring. To the east, a wild grass-covered moor looks back towards the mountains of Knoydart on the mainland, while those facing south offer shimmering, uninterrupted view of the Isle of Rhum. Sunrises are something of a speciality here. And as for starry nights, you're all but guaranteed to see the Milky Way (cloud permitting) and, occasionally and more unpredictably, the Northern Lights. There's a truly wonderful sense of isolation here – silence, but for the wildlife, and starry nights that the rest of the UK simply can't compete with.
There are just two huts on the site in total, a small and manageable number for owner Janet to take care of. She prefers this more small-scale, personal approach – no doubt a trait that's owed to living in such an unpopulated part of the world where a sense of community still thrives. It means she can offer the full B&B experience, too, arranging a time that's convenient with you and appearing with a wicker basket bulging with whatever selection of hot goodies you've chosen from the menu (be sure to try the porridge with Talkisker whiskey – breakfast of champions!) Janet's home is really just an extension of the campsite. The shower and toilet room are in the hallway of her house and her BBQ is available for you to use if you want, but somehow it all still feels wonderfully at one, with everything spotlessly clean and well prepared for your arrival. It's all just a scamper down the white pebble path from your hut.
For outdoor enthusiasts this really is paradise. Walking routes range from easy ambles along the coast, to challenging scrambles among the menacing Cuillin range, while mountain biking and sea kayaking are just beyond your doorstep. Dog-walkers, who like bagging peaks with their pooch, are also in luck – Janet loves dogs and welcomes them just as much as any human (providing them with extra blankets and treats too!) She'll even offer to dog-sit if you fancy heading out for dinner (there's a surprising array of decent dining destinations in the vicinity). It's an attitude that springs from her more regular companions on site, the three D's of Skye Shepherd Huts – dogs, ducks and donkeys. You've never really been on holiday until you wake up to one of Janet's home cooked brekkies and a donkey scratching his ears on the door of your digs – the perfect start to a day spent exploring this most spectacular of settings.
Details
Facilities
Huts have hot water and electricity. The shower room and toilet are in the hallway of the main house. The indoor BBQ or camping stove area is available to use during inclement weather. Otherwise folk can do their cooking in the immediate area around their huts. Guests should bring their own camping stoves and utensils to use. The summerhouse is being erected in time for Easter 2016, offering a weather-proof seating and chilling area with uninterrupted views of the mountains while guests enjoy a drink and a natter. A communal campfire area is also planned for Easter. Drying facilities and secure bike storage onsite. Laundry services are available in Broadford.
Suitable For
Glampers only and dogs very welcome (Janet can even host your hound if you want to go out for dinner at no extra cost!) Huts sleep two people in a double bed – so couples, solo travellers, or friends prepared to share a bed. No tents, campervans or caravans.
Nearby
Bring bikes along to enjoy the empty roads and exciting multi-terrain routes or enjoy the endless walking opportunities, taking in the scenery and rich flora and fauna. Broadford, the second largest village on the island, has a tourist office (01471 822414) that is a good starting point, and has a good stash of maps. From there it's a 20-minute drive to one of the best tourist attractions on the island, the handsome 40-acre Armadale Castle Gardens (01471 844305), which include the remains of a neo-Gothic castle, a quaint little café and a library. It's also home to the purpose-built Museum of the Isles for swotting up on the surroundings.
Food & Drink
A cooked breakfast is included in the price. Guests order the night before, and the breakfast is brought to the hut at an agreed time the next morning. Special diets can be catered for. Free-range eggs from Janet's own hens and high quality organic produce served where possible. Elsewhere, there are plenty of places to eat in Broadford, 5 miles away. For a special occasion try the Michelin-starred Three Chimneys (01470 511258) or Kinloch Lodge (01471 833333). For those dining with dogs, the Claymore restaurant (01471 822333) and the Gabbro Bar (01471 822204), both in Broadford, have friendly areas where you can eat and drink. Janet is also happy to dog-sit at no extra cost. 
Open
14th January–23rd December (closed over Christmas then opening again from New Years Eve).

Location
Contact Skye Shepherd Huts, Skye Shepherd Huts, 1 Heaste, By Broadford, Isle of Skye IV49 9BN
Getting There
A car is essential once in Skye as public transport is very limited and there is no public transport to Heaste. To reach the island you can cross by ferry from Mallaig to Armadale (operated by CalMac Ferries; 0800 066 5000) or head further north and cross on the Skye bridge spanning the sea between the villages of Kyle and Kyleakin. If you are driving following the directions from a Sat Nav, be aware if you a travelling from the south and select the shortest route most devices will take you to the Mallaig ferry. You'll have to check your route carefully if you want to take the slightly longer route and cross the free road bridge.