England's first community owned farm, offering a warm welcome to all in their cosy glamping yurts
It's not uncommon, when commenting on a campsite, to talk about the affable campsite owner, drifting from pitch to pitch, attentive, welcoming and ensuring the sociable atmosphere that makes the site so special. At Fordhall Farm though, things are a little bit different. That's not to say this isn't a welcoming place – there are few spots so warm, homely and inviting – it's just that were you to assemble all the owners together they'd hardly fit in one field, let alone inside the glamping yurts on site!
Split among no fewer than 8,000 different shareholders, Fordhall is England's first ever community owned farm and an ever diversifying masterpiece of all things rural. The hundred head of cattle and 200 sheep graze in luscious, wild-grass meadows and Gloucester Old Spot pigs grunt and nuzzle in their dusty pens. The 140 acres are home to many other species besides. Butterflies flutter between the wads of rye grass and fledglings dart to and fro among the hedges. It's a serene backdrop for a holiday.
The yurts themselves are situated in a quiet corner of the farm, at the conjunction of green pastures where the cows graze. Though a pair, they really act as one glamping unit, linked together in the centre so that one yurt provides a large bedroom space, while the other acts as a living and kitchen area. Though entirely off-grid it's a place of serious comfort. Sunlight streams through the ceiling window to bathe the wooden kitchen table in a warm glow and it's accompanied by countless carefully thought out touches, like the well-stocked book case, a wicker picnic hamper or the essential bottle of wine that's awaiting your arrival.
Elsewhere the farm provides plenty for glampers to explore. Walking trails that weave among the meadows and the trees allow you to see various different aspects of the organic farm at work, while a farm-shop and kitchen café provide some of their home-reared meat to take back to the yurt and slap upon the barbie. It is inevitably here, perched on the veranda of your abode that much of the holiday is spent – the combination of view, barbecue and summer chairs will see to that – but when you manage to extract yourself from the comforts of the farm there are treasures nearby. To the south the Shropshire Hills provide hiking and mountain biking trails that etch their way through the rolling maze of purple heather, while to the north the historic centre of Chester, with its leaning Tudor buildings, makes for the perfect rainy-day day trip.
Best Price Guarantee
Easy and Secure, with instant booking confirmation
Trusted for over 10 years
A chance to win a brand new Coleman tent!
Gallery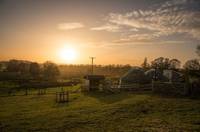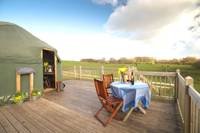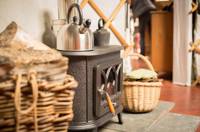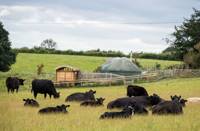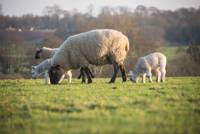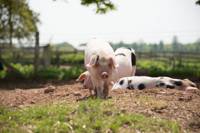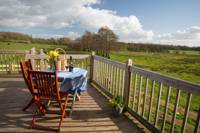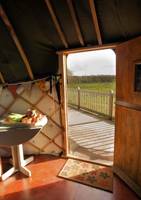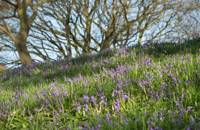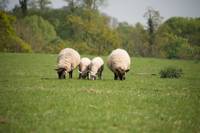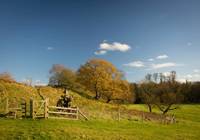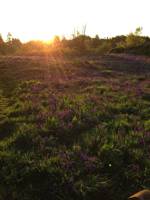 The Owner Says
Spend a magical holiday in our Shropshire-made Mongolian yurts, privately situated on our 140 acre organic farm in North Shropshire's Tern Valley. Our two yurts are interconnected, providing the perfect getaway for up to six people. One is used as the bedroom and the other the living space. We only rent this as one unit, so you have complete privacy, peace and quiet.