Family-friendly glamping with hot tubs on the eastern edge of Exmoor National Park
Tell someone you're going on holiday to Brompton Ralph and they'll probably look at you quizzically. Tell them it's a few miles from Huish Champflower, Lydeard St Lawrence and Clatworthy and they'll likely be none the wiser. While other villages in the South West are well known and bustle with tourists in the summer, those close to the north Somerset coast remain blissfully quiet. And, in the case of Brompton Ralph, that's despite the fact that it's just three miles from the edge of Exmoor National Park and 25 minutes inland from a beach with fossil hunting to rival the Jurassic Coast. Without the fanfare of some fancy tourist attraction, there's not much to draw you here specifically – save for a little place called Middle Stone Farm. And what a place it is.
Despite its wonderfully middle-of-nowhere location, there's nothing middling about Middle Stone Farm. It offers top-end luxury glamping in six safari lodges, a cabin and a holiday cottage; each has a log-burning stove, a fire pit and its own hot tub – should you choose to hire it. The site makes up for the lack of local village store with an on-site licensed shop (open spring–November) offering home-cooked meals and local produce including Somerset ciders and beers. And as for a tourist attraction; how about the farm itself? It's a 32-acre idyll with rare-breed sheep, pygmy goats, chicken, geese and alpacas. A farm tour with a tractor ride will show you the lot. There's also table tennis, badminton and football goals as well as two children's play areas – and all that is apart from the accommodation which is a tourist attraction in its own right.
The space and sense of adventure that comes with the safari lodges is hard to beat, whether you come as a couple or as a family. Playing games in the log-burner warmed living space or out on the deck whilst looking over glorious Somerset countryside is enough to keep you occupied for days. The lodges are separated across two fields with the bird tents, Kestrel, Buzzard and Hawk, suited for dog-owners and families with younger children (as the play area is in sight). The beach tents, Klive, Porlock and Bossington are, perhaps, better for older children and couples, though there's not much in it. The cute Deckhouse Cabin and colourful Stable Cottage are more secluded, more solid and open all year when the area is quieter still.
If you're here for a weekend, the appeal of the on-site attractions might just stop you from exploring off it but that would be to miss the free-roaming ponies and mythical moorlands of England's least-visited national park, the subtropical gardens of Dunster Castle, the picturesque fishing port of Porlock Weir and the fossil treasure-trove at Klive beach. If you don't want to miss all that, our suggestion is to forget about a weekend in the middle of nowhere and to book yourself in for a week instead.
Details
Facilities
All our accommodation has private bathrooms with proper flushing loos (not compost), most of the safari lodges have ensuite bathrooms accessed via either the king or twin bedroom.  All our accommodation has log burning stoves, made-up beds with extra blankets and hot water bottles in the cooler months, fully-equipped kitchens and more.  All our glamping has fire pit style barbecues, picnic tables and hammocks.   Each of our 8 accommodations has a private wood fired hot tubs, these are optional extras and can be hired directly with the owner.  There's a licensed on-site farm shop which sells produce from the farm, good quality wines, Somerset ciders, interesting IPAs and craft gins along with other local items.   Breakfast hampers, evening meals, cakes and barbecue items can be pre ordered directly from us ready for your arrival. 
There are two children's play areas as well as table tennis and badminton.  We run complimentary farm tours where you can meet the animals of Middle Stone Farm, we offer tractor rides too. 

If you would like to hire the hot tub please let us know at least a week before you arrive so we can organise this for you. We change the water between every set of guests and provide an extra supply of wood for you to fuel them so we do need advance notice.  If you are staying in the cabin or cottage in the winter, we can heat the water for you too.  Hot tub hire is £60 for up to four days use, or £120 if you are staying from 5-7 days. 
Suitable For
 - Our accommodation is suitable for couples or families. 
 - We are not a party site and don't allow adult groups.    We are not suitable for groups of teenagers either.
- We allow a single well behaved dog in Kestrel, Hawk and Buzzard Lodges, we do not allow pets in any of our other accommodation. 

 - We ask family groups to take 3 lodges in a field so you have the paddock to yourselves, please do not book as a group without speaking to us first.

 - We do not have camping facilities or allow tents, campervans or caravans etc. 
Nearby
It's three miles to Exmoor National Park (01398 323665), home to some of the finest walking and scenery in the country, with the lovely circular walk at Tarr Steps a particularly good route for families where you can also wild swim. Wimbleball Lake is another popular destination with walking and cycling routes around the water and watersports available on it (01398 371460). A little further north and you end up at the seaside, overlooking the Bristol Channel. Kilve beach, an area of Special Scientific Interest, is a top spot to go searching for fossils, while the sandy beach at Blue Anchor Bay is also popular – backed by the Driftwood Cafe serving fish and chips and cream teas.  Within the national park, Porlock Weir, Lynton & Lynmouth and the Lorna Doone Valley are also particularly stunning. There are good National Trust properties within a 30-minute drive too including Dunster Castle and Watermill, Coleridge Cottage and the vast Holnicote Estate. 
Food & Drink
You can pre-order homemade meals, breakfast hampers and meat from the farm all year round or visit the licensed on-site farm shop for local goodies including produce from the farm, local beers, cider and wine. Catherine and Patrick will likely suggest the best places to eat out but some consistently good local-ish recommendations include The White Post Cafe (01823 400322) seven miles away in Langford Budville and The Lost Kitchen (01884 242427), near Tiverton.  There are also lots of lovely independent eateries in beautiful Porlock Weir. The closest shops to site are in Wivelscombe, four miles away and the nearest pub is The Bear Inn, a three-and-a-half-mile drive away.
Open
Deckhouse cabin & cottage: Open all year.
Safari tents: Spring to November.
Family Friendly
You don't need to go on safari to stay in a safari tent these days. But with alpacas, goats and rare breed pigs and sheep, you can make a very British safari of your own at Middle Stone Farm. Binoculars aren't even required.
Why book with Cool Camping?
Best Price Guarantee, with no fees
Instant booking confirmation
Trusted for over 10 years
A chance to win prizes in our regular competitions
The Owner Says
Middle Stone Farm in rural West Somerset offers six luxuriously furnished safari lodges, a wooden cabin and quirky self catering cottage each complete with their own private hot tubs and views of the surrounding hills.  We opened our farm to glamping in 2016 and we're a well established holiday location. 
We're a working Farm with rare breed pigs, goats, flocks of chickens, ducks and geese, friendly farm dogs and a flock of rare breed sheep.  Complimentary farm tours are available through the glamping season from April to early November.
All the accommodation is spacious and comfy and designed with families and couples in mind.  We do have rules for groups, so please contact us before booking if you want to discuss staying at the same time as friends or extended family.   We are not an appropriate site for adult groups.
All the glamping has private bathrooms with proper flushing loos (not compost), lots of the safari tent bathrooms are ensuite.  All the accommodation has private kitchens well equipped with everything you need for cooking and dining.  All our accommodation has electric power and sockets for charging phones, there's a good 4G signal on the farm, but we don't have points for charging electric cars yet.  Private wood fired hot tubs can be booked with us the owner.   All the glamping has hammocks and firepits too. 
Middle Stone Farm is ideally located for exploring nearby Exmoor National Park and the stunning North Devon coast. We are in a quiet part of the West Country, it's never busy here even in August! Highlights are Porlock Weir, Dunkery Beacon, Tarr Steps, Bossington Beach, Dulverton and Dunster Castle, the Lorna Doone Valley and circular walk at stunning Simonsbath.  The nearest towns is Taunton, 25 minutes drive.  We don't have public transport here unfortunately, you do need a car to explore!  The coast is 25 minutes drive. 
There are two children's play areas open from 1st April to 1st November and a well stocked farm shop in the glamping fields is open for the same duration.
A single well behaved dog may stay in Kestrel, Hawk and Buzzard Lodges for £30 extra, please make sure they are booked in on your reservation form.
As you will see on the unit description, the hot tubs are optional extras and can be hired directly with owners. 
Extras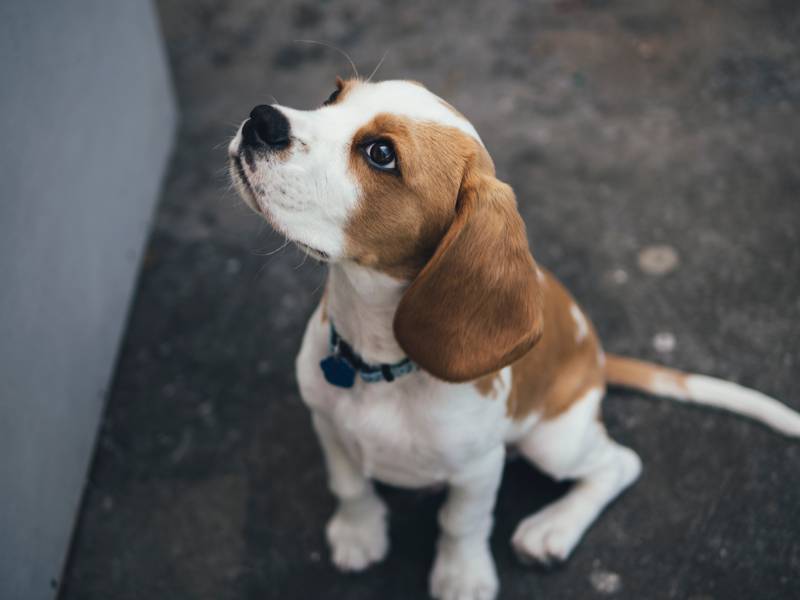 Location
Contact Middle Stone Farm, Middle Stone Farm, Brompton Ralph, Somerset TA4 2RT
Getting There
A rare campsite where putting the postcode in your Sat Nav actually works!   Catherine will confirm precise directions to the farm and parking instructions in her arrival email. 
You really need a car to stay here, unless you're coming for just a couple of days in the summer when you might feel happy to stay onsite in which case you can get a taxi from Taunton Station (25 minutes drive).  The fast train from Paddington to Taunton takes 1hr 45 minutes, a taxi here costs about £30.  If you are arriving by taxi please let us know beforehand and make sure your taxi drop off and pick up times are within our check in and out times. 
Reviews
Add Your Review
Rated ★★★★★ over 7 reviews
A M A Z I N G Place...
Wow.... just back from a 2 night stay in one of these amazing Safari tents. What a place. Lovely lovely lovely owners, a beautiful farm and simply amazing accommodation. The accommodation is great. Our kids (6&8) loved it.... the stove makes it cozy, the hot water stove made the bathroom cozy and the hot tub..... was brill. 10/10 seems mean!
Response from Middle Stone Farm
Thank you very much Peter for taking the time to leave us a review.   We are delighted you enjoyed glamping here and were cosy in Kestrel Lodge, despite the really unseasonal weather.  Do come back and stay again one day in the future.  Best wishes Catherine and Patrick  
Relaxing Honeymoon
Me and my now husband stayed for 4 nights in the Deckhouse at Middle Stone Farm, right from the get go everything was made very easy with the instructions on how to find the farm and our private parking space. The cabin itself is decorated in such a cute way, I loved all of the artwork on the walls and pops of colour throughout! We spent our 5 days exploring the local areas and every evening we relaxed in the wood fired hot tub and just watched all the animals potter around and just enjoy the peace and quiet! We booked this stay when Covid had eased off slightly, but the week we were actually there was when everything was kicking off again, we felt safe knowing the place had been cleaned and aired out prior to our stay as we had instructions on what we were to do to help out ready for the next guests. Unfortunately we didn't really see the owners (understandable with social distancing) but Patrick did wave from his quad bike every time he went past going about his day! We had the most relaxing time and didn't want to leave and head back to "normality", it was a really lovely little escape from the world as it is right now! Hopefully we can return again one day, maybe next year for our anniversary! Thank you again for a lovely stay! X
Response from Middle Stone Farm
Hi Briony, thank you very much for leaving us a review, sorry I didn't reply at the time.  I'm so pleased you were comfy in our cabin and felt safe in there during the pandemic.  I'm sorry we only waved to you and didn't come closer, we have found it sometimes difficult to judge what felt safe and correct with the rules.  But now so many people have been vaccinated, hopefully we can go back to our old style of checking guests in!  I hope you'll come and stay again one day in the future, do come back for your anniversary!  Best wishes Catherine and Patrick
Excellent stay- planning on returning!
We have just returned from a Mon-Fri stay at the Kestral lodge. We absolutely loved it! Given that it is September, we were lucky with the weather, only the evenings and early mornings were a bit chilly, but we thoroughly enjoyed building the fires to heat the water and the stove! The lodge was really spacious, very clean, and had everything we needed for our stay! We loved being able to see the piglets every morning before we headed out to explore! The instructions in the lodge were really clear and helpful, meaning that our stay was contactless (it didn't have to be if we struggled, but for those conscious of these things in the current climate, it can be!). We had no need to use the farm shop, but would if we returned as it offered some really tempting items! I loved the little touches- like the fresh flowers in the vase on the kitchen table and the eggs left for us to use! I also have to mention how well the stove heated the whole lodge, that the fridge freezer was more than adequately sized for our stay, and that the night sky was incredible to see from the decking and the hot tub. We are trying to work out when we will be returning next year! There is so much to see and do close by, that we could have been there a month and not seen it all! Thank you Middle Stone Farm! X
A blissful recharge for us all
Just returned from a lovely long family (2 adults, 2 children 12 & 10) weekend at Middle Stone Farm. Firstly, it really is a beautiful part of the world. Our safari lodge was charming, well equipped, ingenious, in use of space & fittings and spotless. In fact, it was far more welcoming and cosy than some holiday cottages we've stayed in! And once the log burning oven and the hot water fires were lit, the lodge was positively balmy. The honesty shop was a great boon - well stocked with a wide variety of fairly priced local produce and camping go to items. Our daughter isn't keen on dogs and Patrick was very understanding, giving her tips on how to tell Wilbur and Molly (the farm dogs) to clear out when not wanted. Using the farm as a base, we were spoiled for choice as to activities to enjoy. Highlights included an energetic 4 hour walk along the Coleridge way from Nether Stowey and a delightful visit to Dunster Castle. Thank you Catherine and Patrick! We hope to return soon. The Family French
Response from Middle Stone Farm
Thank you so much for your lovely review - we are delighted to hear you had a happy time glamping in Kestrel Safari Lodge.  We love Dunster Castle too, we're lucky to have it on our doorstep, it's open all year round and we never tire of it.  Do come and stay again one day.  Best wishes Catherine and Patrick
Perfect short break
We stayed for a long weekend in june.2 adults 2 children 5 & 10. Been camping loads of times but never glamping wasn't sure what to expect this exceeded our expectations. Owners very welcoming standards of accommodation great.best stocked shop ive seen for a small camping site.You will be a expert at lighting stoves by the end of your holiday as there are 3 stoves to light for different things including hot the hot tub. Freshly made bread and croissants made to order if required. Small site great for families and couples. We would go again and highly reccomended.
Response from Middle Stone Farm
Thank you very much Gemma and Ian for leaving us a review.  We are delighted to hear you enjoyed your stay here and hope your children had fun too.  Do come and stay again one day. Best wishes Catherine and Patrick
Perfect Deckhouse
We had a great New Year in the Deckhouse. The wood burner keeps it warm and cosy, and the whole place is super clean and really well designed for comfort in a small space. We appreciated the family friendly touches, and we had excellent communication with the owners throughout, whilst being left to enjoy our holiday. It was so good we have already booked again for next year!
Response from Middle Stone Farm
Hi Kate, thank you very much for taking the time to leave us a review.  I am so pleased you had a good New Year stay in the Deckhouse Cabin and we look forward to welcoming you back.  Best wishes Catherine & Patrick
Amazing
Have just returned from a weeks stay at this lovely site. The accommodation was beautiful and lots of thought has gone into what guests may need during their stay. The log burner stove was lovely although alittle hot in the amazing weather we were fortunate enough to have. The children loved the play equipment and especially the goats , spent hours patting and running up and down with them. The honesty shop was a god send and reasonably priced items- you can order fresh bread, fresh meat and has a good selection of wine :0) The location is easy to find and lots to do around the area We are new to glamping have previously camped I would definitely Glamp again after this experience . I found middlestone farm to be an affordable family holiday/ break the prices are not ridicously high which will enable families to enjoy this lovely site year after year
Response from Middle Stone Farm
Hi Kristy, thank you very much for leaving us a 5* review - we were so pleased to hear you had a good time glamping in our safari lodge and we hope you will visit us again one day.  We have made lots of changes and upgrades since we opened in 2016.  Best wishes Catherine & Patrick
Why book with Cool Camping?
Best Price Guarantee, with no fees
Instant booking confirmation
Trusted for over 10 years
A chance to win prizes in our regular competitions
Book campsites near Middle Stone Farm