Secluded Gloucestershire glamping site within easy reach of Bristol, Bath and the Cotswolds
At the end of a narrow, three-quarter-mile long country lane, over the speed bumps, past the alpaca farm and across the tiny stream, Wixoldbury Farm feels like it's in the middle of nowhere. And in a sense, it is. Looking across the meadows it's all cows, clouds and countryside as far as the eye can see but it also belies a convenient reality. Quiet but not quite remote, inconspicuous but not inaccessible, Wixoldbury is also within striking distance of Wales, Bristol and the Cotswolds, all of which are within a 25-minute drive.
Home to two charming roundhouses and 'Popeye' the traditional shepherd's hut, Wixoldbury is a working Gloucestershire farm five miles from the M5. In a fenced off paddock a short walk from where you park your car (trollies are provided for luggage), the glamping area occupies a particularly picturesque spot on the farm, with nosey sheep nuzzling along the fence line and a deck outside each accommodation unit where you can sit and enjoy the view.
Each abode has a compact kitchen, an en-suite shower room and can comfortably sleep two people, though sofa beds are provided for children in the roundhouses. While the shepherd's hut enjoys the ambience of a wood-burning stove – warm, glowing and hard to beat – the roundhouses benefit from tall, sloping ceilings that lend them a wonderful sense of space. And, whichever you choose, all guests can use the communal barbecue den and dining area, as well as gathering around the campfire late at night.
Host Jane knows the area like the back of her hand. Not just the 40 acres of farmland you have to explore but also the wider countryside. She can explain the beautiful 20-minute walk to the Rose & Crown pub – down the lane to the alpaca farm, then a half-mile footpath on an old track lined by bushy hedgerows – or give directions to Iron Acton, where you can walk the riverside trail along the banks of the Frome. For those with youngsters, meanwhile, Cattle Country Park and Berkeley Castle are both within a half-hour drive, but with Bath and Bristol so close by you're never short of options.

Two cabins are coming for 2021... stay tuned
Details
Facilities
Wixoldbury Farm will have five glamping pods for the 2021 season.  The roundhouses sleep two comfortably, plus have a sofa bed for two smaller children. The shepherd's hut sleeps two adults.  Our two new glamping cabins (New for 2021) will sleep two adults and three children.  WE PROVIDE BED LINEN FOR ADULTS BEDS ONLY but provide towels for all guests in the party.   All of our accommodation is heated and have TVs.  All units have electricity, running water, en-suite facilities, a kitchen area including a kettle, toaster, microwave, slow cooker and fridge, plus all the essential cutlery, crockery and cooking utensils. A communal, covered dining area features further cooking facilities with two sinks, a four ring gas hob and a small freezer for communal use. There is one communal campfire which is shared by Amelia, Audrey and Popeye.  Dolly and Bambi share a second firepit.  There's wildlife aplenty, alongside farm animals (cattle and sheep) and, depending on the time of year, there may be lambs and calfs to see (and help feed!).  Our free range chickens freely roam the glamping site.
Suitable For
Glamping only. Couples, families and groups booking the whole site are welcome (couples and families only - no single sex groups such as stags/hens). Unfortunately we do not allow dogs.  PLEASE NOTE :  TO HAVE EXCLUSIVE USE OF THE GLAMPING SITE, ALL FIVE GLAMPING PODS HAVE TO BE BOOKED.  FURTHER WE DO NOT ALLOW GROUP BOOKINGS OF FOUR PODS. IN THESE CIRCUMSTANCES, THE FIFTH POD WILL NEED TO BE BOOKED.  THIS IS TO ENSURE THE ENJOYMENT OF ALL OF OUR GUESTS.  Any group bookings made for four glamping pods will have to be cancelled and we will unfortunately be unable to refund any admin fees.  Thank you.
Nearby
Within striking distance of the Cotswolds (north-west of the farm) Wixoldbury Farm Glamping is well placed for country rambles, farm shop exploring and visits to country estates. Acton Court (01454 228224), a Tudor house built for the pleasure of Henry VIII, is the closest, just a 10-minute drive away, but there's a clutch of National Trust-owned estates within a half hour, including Horton Court (01454 329600), Dyrham Park (01179 372501) and Newark Park (01453 842644). There's no doubt, however, that for many, it's not just the proximity to the countryside that makes Wixoldbury Farm Glamping stand out. It takes less than half an hour to drive right into the centre of Bristol outside of rush hour and less still if you fancy parking further out to explore popular spots like Gloucester Road (Bristol also operates a park and ride scheme). It's a 40-minute drive, too, to Bath.
Food & Drink
It's a 20-minute walk to the local pub, The Rose & Crown (01454 228233), while The Swan (01454 413288) in Tytherington is particularly recommended by Jane. For the full flair and fayre of the city, it's a half-hour drive into Bristol where there are, unsurprisingly, endless options. For farm shops and country pubs, though, head north-east into the Cotswolds. The nearest supermarkets are in Chipping Sodbury, Yate and Thornbury.
Open
All year.

Family Friendly
Why book with Cool Camping?
Best Price Guarantee, with no fees
Instant booking confirmation
Trusted for over 10 years
A chance to win prizes in our regular competitions
The Owner Says
Wixoldbury Farm is a working farm set on 40 acres in a quiet secluded location. Situated between Bristol and Bath, there is plenty to see and do either with days our, enjoying a local walk or just relaxing on the farm with a book. Our luxury accommodation is all ensuite with it's own kitchen facilities and also a communal dining/cooking area for larger groups. Our accommodation comprises of two wooden roundhouses (which can sleep two adults and two small children) plus one shepherd hut (which can sleep two people). New for 2021 are two glamping cabins which will sleep two adults and three children. All accommodation has it's own kettle, toaster, microwave, slow cooker and fridge together with outdoor dining area and BBQ. The communal dining area has a four ring LPG gas hob. All accommodation has a fully equipped kitchen with all the home comforts you will need. Bed linen for the main/adult bed is included but please note we do not provide children's bedding.  Towels are provided for all guests.  All accommodation has electricity. Both wooden roundhouses have electric fires and an oil fired radiator.  The shepherd hut has a log burner and an oil fired radiator.  The two new glamping cabins will have a log burner and radiators. Wood can be purchased for the wood burner and fire pit.
PLEASE NOTE FOR GROUP BOOKINGS REQUIRING MORE THAN THREE GLAMPING PODS, WE REQUIRE THE WHOLE SITE (FIVE PODS) TO BE BOOKED TO ENSURE ALL OF OUR GUESTS HAVE THE BEST POSSIBLE GLAMPING EXPERIENCE. 
Location
Contact Wixoldbury Farm Glamping, Firing Close, Wickwar, Gloucestershire GL12 8PE
Getting There
Wixoldbury Farm Glamping is around 10 minutes from Junction 14 on the M5 (follow signs for Cromhall and Wickwar). The glamping site name and postcode together work fine on most SatNavs. The farm is at the very end of Firing Close and sign posted 'Wixoldbury Farm'. Please continue along the lane until you can go no further (please adhere to the 10mph speed limits on the lane). Trollies are located in the parking area for you to take luggage a short distance to your accommodation. Vehicles are not permitted on the glamping site.


Reviews
Add Your Review
Rated ★★★★★ over 17 reviews
Fantastic stay - we'd love to return!
This was a late booking for us as a stop mid-way to Cornwall and we got so lucky! The roundhouse was fantastic for us as a family of four with children aged 6 and 3. The house was in a lovely rural setting and had everything we needed. It was very clean, well-maintained and comfy. We visited a local pub for dinner one evening and the other evening we cooked in the communal area which was clean and well-equipped. It's lovely being able to let the children roam and play without any concerns of traffic/ other dangers and they even had a go at feeding the calves. We had a really friendly welcome by the hosts and hope to book again soon.
Response from Wixoldbury Farm Glamping
Thank you Joanne! That's great to hear. Thanks for your visit and we'd love to see you again !
So luxurious!
We had a lovely stay here in Audrey, one of the wooden roundhouses. No roughing it required, it was like a fancy hotel room, but in a wonderful rural location with added friendly chickens. The accommodation was very clean and the bed was super comfy. We really enjoyed sitting round the fire pit and enjoying the views and the peace and quiet of the evening. There are great walks to be had in the surrounding countryside.
Response from Wixoldbury Farm Glamping
Thank you for your review Ruth. We're very pleased to hear you enjoyed your stay with us. Thank you for visiting 😊
Just an awesome place
Well what can I say... This is only the third glamping site I have been to, but smashed the others out of the park! We stayed in the roundhouse called Amelia, and accommodation itself is just brilliant (all be it with the open plan entrance to the bathroom you have to stay with someone you really like! But that was not a problem for us..) My brother stayed in the sheperds hut (Popeye) and the standard of finishing and cleanliness was equally as good in there. The shared (communal) shack was a great added bonus and my brother even managed to knock-up some Mexican tacos one afternoon using the space there. At time of our staying the other three huts were booked out by another family but we never clashed when needing to use the communal area, and infact is a lovely place to get to know your neighbours. The location is good as well, in that it is properly in the middle of nowhere, with country walks galour, but at the same time easy to get to towns (Chipping Sodbury), city (Bristol) and walk to a pub (Rose and Crown at rangeworthy). All in all just cant say enough good stuff about the place! We will definitely be back, which is the highest honour I think you can give to any place.
Response from Wixoldbury Farm Glamping
Wow David, what a lovely review! Thank you so much for sharing your experience with us. We are pleased it was a good one! Thank you all for visiting us and we hope to see you again ☺️
Brilliant relaxing
Went their for weekend and stayed another night as we was having such a great time. It was clean friendly and was totally relaxing. You have everything you need and more. Will definitely be going back again. Would totally recommend it
Response from Wixoldbury Farm Glamping
Thank you for the review Keeley! Hope to see you both again next year ! 
Fabulous Facilities & Location, Terrific Weekend
We stayed as 2 couples in Bambi and Dolly.. Standard of accomodation and associated facilities was absolutely superb. A beautiful location and terrific welcome. Couldn't fault the experience in any way. We will come back again! . .
Fantastic Weekend
Have just returned our stay at Wixoldbury Farm and all we can say is superb. From the lovely warm greeting to the genuine heart felt goodbye we have enjoyed our stay. The owners were friendly and hardworking. We stayed in Dolly, clean, warm and fitted out to a great standard. I can well recommend staying here and I assure you that you won't be disappointed.
Fantastic Glamping Site.
What a wonderful glamping site, stayed in Popeye which was beautifully appointed. The chickens were a joy to watch and gave us the added bonus of fresh "free range" eggs, our lovely hosts Jane and Simon had to find them each morning and we were free to take them. Thank you for making it a fantastic holiday.
Response from Wixoldbury Farm Glamping
Thank you for the lovely review Jenny. It was a pleasure having you both stay! 
Amazing Experience!
Jane welcomed us so nicely and the roundhouse was so cosy and had all you could wish for and more (even Cava rosé in the fridge which I tasted by the fire pit outside). Cows and sheep everywhere, you are on a working farm, it feels good to be back to nature for a while escaping from the city. Fresh air and fresh eggs guaranteed! We loved our stay so relaxing, so refreshing and so peaceful! Get your wellies though as it can get very muddy.
Response from Wixoldbury Farm Glamping
Thank you for your review  Gwladys, a lovely note for us to end our season on. I was pleased to see you and your family were still smiling when you left after a very wet half term! Thank you so much for visiting Wixoldbury Farm, it was a pleasure having you all stay with us! 
AMAZING STAYCATION 🧡
If your looking for a little break in the country then this place is PERFECT!! Such a beautiful little glamping Pod, clean and so cosy! We came for a 2 day relaxing break and could not fault it! The scenery the walks, the cute animals in the farm is just what we wanted! We felt so relaxed when we left and we will definitely be going again!! So much love has been put into building something so wonderful for people to come and enjoy so hats of to the owners, they have done an amazing job! Honestly if your thinking of booking this cute little place for a get away I wouldn't think twice! AMAZING!
Response from Wixoldbury Farm Glamping
Well thank you Aishah!! That is so lovely to hear. We're very happy you enjoyed our little site and would absolutely love to see you again! Thanks 😊
Beautiful relaxing break
We stayed at the Popeye shepherd hut and we loved it! Everything very clean and looked after. Jane and Simon were very helpful and very good host since the first moment we entered the farm Beautiful small peace of nature near the city to disconnect and enjoy fresh air with a nice stay and places to walk Gracias 😊 Laura y Francisco
Response from Wixoldbury Farm Glamping
Thank you Laura & Francisco 😊 You're welcome. That's very kind of you. We're glad you enjoyed your stay with us . 
Really lovely family break
We loved staying at Wixoldbury, the roundhouse was well equipped, spacious and beautifully comfortable. Jane and Simon were really welcoming and helpful, lovely hosts. It was very clean and COVID safe, we liked that we could book the communal area to cook if we needed to. There's so much to do with lovely walks from the farm or close by so plenty for our little one to explore. It was a really lovely and relaxing family break.
Response from Wixoldbury Farm Glamping
Thank you Maddy. We really appreciate that and are very pleased you had a relaxing break. Thank you for visiting Wixoldbury Farm ! 
Stunning accommodation and surroundings
Just had a fantastic holiday staying in the beautiful Amelia lodge. The accommodation definitely is as good as the pictures and felt very luxurious. The owners were super friendly and great hosts. Our children loved feeding the calves and exploring the chicken coop for fresh eggs. Wixoldbury farm is a great place to stay whatever the weather. Thank you and we will be back!!
Response from Wixoldbury Farm Glamping
Thank you Gemma, we're very glad to hear you had a good time with us and would love to see you again! 
Relaxing and peaceful
We stayed 2 nights in Popeye - Sheperd Hut, it was perfect for me and my 17 year old daughter. Lovely and clean, comfortable bed and provided everything we needed. Lovely to experience the local wildlife and farm animals and beautiful night sky. It was a refreshing change for us as we tend to go abroad most years. Would highly recommend staying here and hope to return again at some stage. Thanks to our lovely hosts for having us.
Peaceful summer retreat
My husband and I stayed two nights in Amelia, using it as our base to explore the local area. The accommodation itself is beautiful, comfortable, spacious and cleaned to an excellent standard, along with providing everything you need to be self-contained. The farm is peaceful and private, so you really do feel like you're in the middle of nowhere, yet there are shops a short drive away, or you can take off across the fields like we did with a map (provided!) and explore the countryside. The bathroom was really well-proportioned (my 6ft4 husband could stand up in the shower no problem, which isn't always the case!) and the shower itself was lovely - though It's worth bearing in mind that while the bathroom area is out of sight of the main space, there's no separating door. The roundhouse was nice and cool, even when outside was 30C, and ideal for a short getaway. We will definitely be recommending it to friends and family!
Beautiful, peaceful place!
My husband and I stayed here for 2 nights with our 3 daughters in Amelia. We had such a wonderful time. The site is beautiful, peaceful and the accommodation was clean, so so comfortable (the bed was amazing) and just like being in a top end hotel! It had everything we needed and the power shower was fantastic! We loved cooking in the BBQ shack and eating there, such a beautiful location! The girls adored the animals and the family let they hunt for eggs in the chicken hut for breakfast and feed the baby calves! We loved our stay so much I decided to stay on an extra night with the girls as my husband had to return to work. We were all sad to leave. Such a beautiful place and wonderful hospitable owners x
Response from Wixoldbury Farm Glamping
Thank you Eve! That is lovely to hear!
A magical,unforgettable holiday. A real breath of fresh air!
My husband, my nine year old daughter and I stayed for three nights in a round house. It was an absolutely delightful experience, So lovely to eat outside and sit and watch the wildlife whilst enjoying the gorgeous views across the fields. Very charming , stylish accomodation, comfortable beds and very helpful, friendly and responsive hosts. Our daughter absolutely loved feeding the calves, paddling in the stream and swinging on the rope swing. We also enjoyed cooking in the communal barn area and eating the newly collected hens eggs. We visited Newark Park and Clevedon beach Lido and pier. There was plenty to do locally but it was also a very relaxing stay. We felt safe and comfortable because care and attention was taken to follow covid guidelines in an unobtrusive way. Because the accommodation was self contained it was easy to relax.We will definitely be recommending it to all our friends and family and hope to return again.
Response from Wixoldbury Farm Glamping
Thank you Nicolette!! It was a pleasure having you and your family stay with us. We hope to see you again! 
Amazing glamping experience!
Amazing glamping spot. The bed is sooo comfy and loads of plugs to charge your phone and other electricals! Kitchen area is a perfect size and has what you need, the shared facility is great too! Was so surprised how powerful the shower was! Owners are lovely very chatty and have great suggestions for the local area. We had a wonderful weekend and would recommend to anyone - would book again! Thanks again Jane!
Why book with Cool Camping?
Best Price Guarantee, with no fees
Instant booking confirmation
Trusted for over 10 years
A chance to win prizes in our regular competitions
Book campsites near Wixoldbury Farm Glamping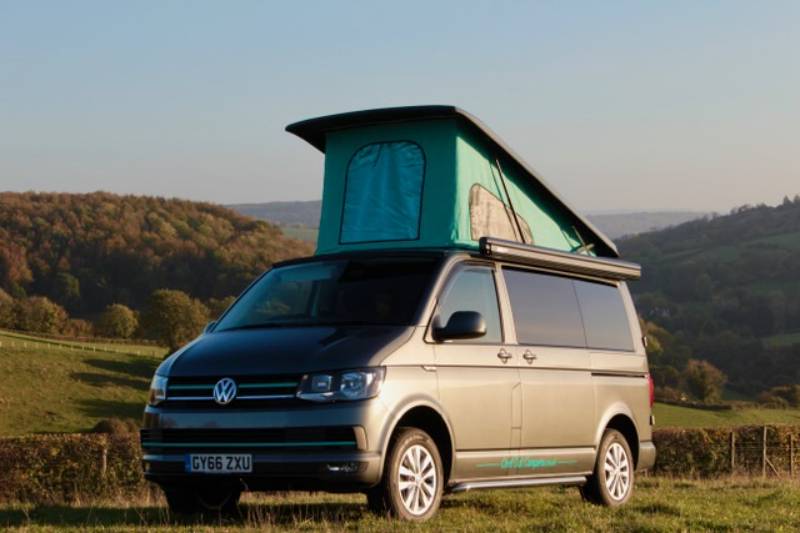 Holidays in Bath
Holidays in Somerset
Holidays in South West England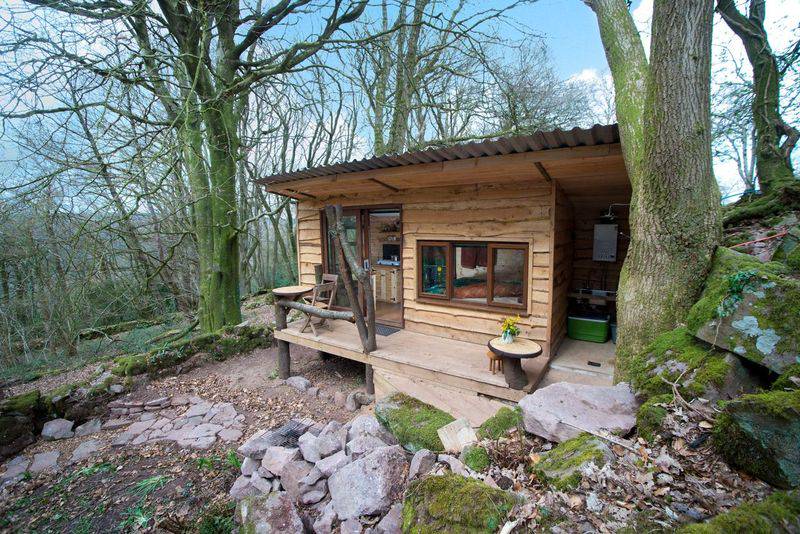 Glamping in St Briavels
Glamping in Gloucestershire
Glamping in South West England
Available:
1 Gypsy caravan
1 Yurt or Ger
2 Cabins
Campsites in Wickwar
Campsites in Gloucestershire
Campsites in South West England
Available:
5 Pitches
1 Shepherd's hut
4 Bell tents