Magical, secluded glamping in the Wye Valley, yards from the Offas Dyke trail
Whether it's the high ancient trees, the uninterrupted sing-song of the birds or the warm rays of sun that seem to shine exclusively over the site, there is something (or maybe it's everything combined) that gives Oak Cottage an undeniably magical quality. Nestled among mossy trees and dry-stone-walled paddocks on the edge of the Forest of Dean, the site is an eclectic wonderland of nooks and spaces and different forms of accommodation. You might choose the Hideaway Hut, hidden in a secret 'fairy circle' with woods all around, or perhaps the characterful red and green gypsy caravan. Then there's the traditional yurt, with a transparent roof that lets you gaze at the canopy above, and the cosy cabin with a hot tub to hire and a secluded veranda. By the time you leave you'll be wanting to come back again and again to try them all.
Situated a matter of yards from the renowned Offas Dyke long-distance footpath and less than half a mile from the River Wye, Oak Cottage enjoys a prized position where the woods end and the open meadows begin. In keeping with the natural setting, all of the accommodation has been designed for minimal impact. Each comes with a private eco loo and an atmospheric outdoor shower under a tree, giving the feel that you're almost bathing under hot natural rainfall. Inside the rustic accommodation, you'll find proper beds, wood burners and everything you need for a comfortable stay, with attention to every detail, like the complimentary coffee beans and hand grinders or the pre-stacked pile of logs. You can also buy seasonal veg from owner, Anna's garden for rustling up your evening meal.
The wild and natural space lends itself to people who love outdoor pursuits. Anna has kindly supplied a copy of Lower Wye Rambles in each abode and, along with the Offas Dyke Trail, there's a good footpath that leads from the site down the hill to the banks of the river and along to the famous ruins of Tintern Abbey. Electric mountain bikes are also available to hire, ideal for exploring local bridleways as well as simply zipping along the narrow lanes in search of a good pub. The nearest, The George, is a comfortable two miles away and sits directly opposite 12th-century St Briavels Castle, a moated Norman keep that was once the centre of the Forest of Dean. Loop your way back via more quiet lanes and country tracks – Oak Cottage is almost two miles from the nearest main road, so it's no wonder it's so peaceful – then settle in for a night of clear skies only somewhere this secluded can afford.
Details
Facilities
Private outdoor hot showers under trees, a hot water sink, private loos for each accommodation unit. The Camping Cabin has a double bed, a log burner, an electric hob and a fridge. It also has a secluded veranda and a hot tub to hire. The Gypsy Virgo has a wood burner, electric hob, water, kitchen utensils and a fridge inside. There is a double bed that turns into a table and bench, as well as a small child bunk above. The Hideaway Hut has a king-size bed, a kitchen and wood burner and power for lighting and charging. Bedding, towels, utensils, crockery and cutlery is provided in all accommodation.
Suitable For
Glamping only. Adults only. Well-behaved pets are welcome.
Nearby
Oak Cottage is situated on the Offas Dyke Path and the Wye Valley Ramble, so there are plenty of walking and cycling trails on your doorstep. Hire canoes for a day of adventure on the Wye (all hire outlets let you hire for half or full days and pick you up downstream, so you need only drift along with the current). Tintern is a 10-minute drive away, home to several pubs as well as a vineyard, brewery and the gothic Tintern Abbey in all its roofless beauty. If you're a Netflix fan, you might also want to visit the main filming spots from Sex Education, all nearby – The house Otis lives in with his mum is just up the road from Oak Cottage and so is the corner shop they regularly visit; Anna will happily give you directions to both if you fancy trying your luck at getting a cameo role! And for the film buffs, the Forest of Dean is around a 20-minute drive away; J.K. Rowling lived here as a child, likely why it features in the film version of Harry Potter and the Deathly Hallows, as well as other films like King Arthur: Legend of the Sword.
Food & Drink
The Miners (01594836632) in Sling is a 15-minute drive away; the gastropub has won lots of awards for their modern British food made from local produce and is made even better when paired with their servings of local ale. Owner, Steve, has worked with some of the best chefs in the country, and it shows. The oak-beamed Globe Inn (01594528300) in Alvington is under five minutes away in the car or a little more than a half-hour walk. It has a cosy log fire in winter and a good beer garden in summer. The Ostrich Inn (01594833260) in Clearwell takes around 20 minutes to reach. It's dog friendly and has a large walled garden and outdoor patios for enjoy the summer sunshine.
Open
March–November.
Why book with Cool Camping?
Best Price Guarantee, with no fees
Instant booking confirmation
Trusted for over 10 years
A chance to win prizes in our regular competitions
The Owner Says
Situated in an AONB on the edge of ancient woodland above the River Wye. Accommodation built to blend in with the natural wood and stone landscape. Get close to nature, observe trees and wildlife from the comfort of your warm, dry, bed. 
Accommodation
A mixture of rustic glamping accommodation structures, including a yurt, a gyspsy wagon and two wood cabins, each sleeping two people.
Check Availability
Extras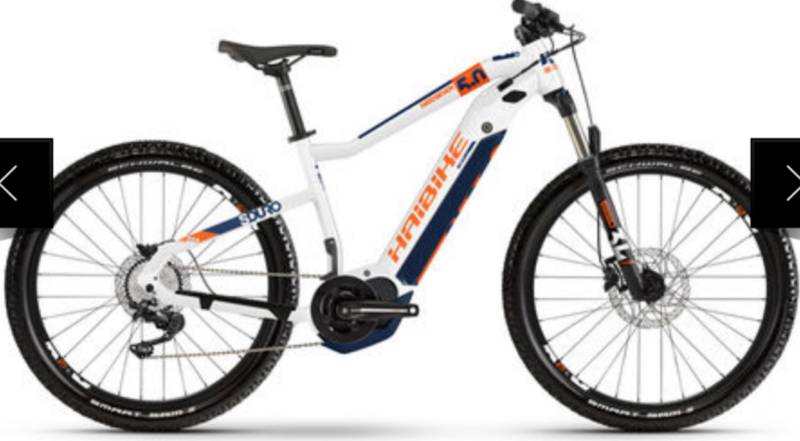 Electric Mountain Bikes
Electric bike hire - so easy, the best way to see the beautiful countryside. Oak cottage is on top of the valley. We have invested in electric mountain bikes for you to hire so you can easily explore and enjoy the area. I have strava'd some really amazing routes; the best ; takes you along Wye Valley river through Redbrook to symonds yat and home through The forest of Dean past cannop ponds, all off road. 4 pubs stops, one for apperative, one for lunch, one perfrct for pudding, the last for supper. 28 miles stunning and easy. We have several circular routes mapped from our property that we wish you to use. On our routes we include pubs with good food, and local tourist attractions such as sex ed film sites. We do not want our bikes transported in or on a vehicle. Full charged battery will do approx 45 mile round trip. We provide locks, lights and a demo how to use the bikes. We need to take your photo ID, a deposit, and you need to sign a disclaimer. As standard the hirer will be responsible for any theft, loss or damage to equipment during the hire period. You have an obligation to use the equipment in a safe and sensible we wish you to bring your own helmets, gloves, and back pack, please be sure you are in good physical health. We can invoice you through air bnb in advance to secure your booking. £65 per bike per day. You may wish to hire for more time or days than planned, in which case you can transfer funds once here. Talk to us if you; Wish to take a different route from our suggestions. To book a guided ride. Please note these bikes are not jump bikes and can not be used on red or black trails.

Location
Contact Oak Cottage, Wyes Workshops, The Common, St Briavels, Gloucestershire GL15 6SJ
Getting There
If you're travelling south, exit the B4228 by turning right onto Coldharbour Road. Stay on this road for a mile and then turn right, Oak Cottage will be on your left from here. To reach it go down the unsealed track signed 'restricted byway' between Fayland and Oakwood house. You will then see parking spots and signs for Oak Cottage on your left.
The closest train station is in Lydney. Bus No.69 to Monmouth stops at Brockweir bridge but, from there, it's a 30-minute walk to the campsite.
Reviews
Add Your Review
Rated ★★★★★ over 7 reviews
The best holiday!
Well what can I say… Anna and rowan are the best holiday hosts I've ever met. They were so attentive to everything that we needed. When we arrived It was so hot, so a cold shower was so refreshing (there is hot water too) But the shower, the toilet, the cooking station and the yurt itself were so clean and tidy, even down to the small things like the area outside the yurt was swept and clean. The hot tub was lit and at a lovely temperature for us when we arrived also!! During our stay we had a cool box and with the lovely heat we had we had to use lots of cool packs, they would get warm by the end of the day but a text to rowan or Anna and they were down in a flash with more. There is so much to do and so much to see around the area that we only really slept at the site and didn't stay for much during the day. I had the best sleep that I've had for a long time, the mattress was so comfortable and the sheets were so crisp and fresh! It just made me feel like I was at home. I have recommended to everyone and I will most definitely be back in the future no question. Anna and Rowan, THANK YOU!! X
Peace and Quiet
Spent 2 nights in the Cabin and it was lovely. Everything was clean and tidy on arrival and the hot tub fire was lit and ready to use. Set in a lovely clearing surrounded by trees and 2 horses which liked to say hello. Great location as so many places to visit within 30-40min drive, wished I could've stayed longer to explore more.
Lovely weekend
Lovely and peaceful weekend, just what we wanted could not fault anything we will definitely be visiting again.
Relaxing retreat in the woods
Anna and John Paul were super friendly and helpful and made our stay really relaxing and luxurious - the hot tub was incredible!! Such a beautiful spot to enjoy nature and chill out - thank you to them for setting up such a beautiful site. We stayed in the yurt which was super comfy and cosy.
Perfectly tranquil
I booked a couple of nights in the cabin with use of the hottub for my boyfriends 35th birthday. The cabin itself was perfect. Just what we had been looking for. Clean and with everything we could have needed. The fresh eggs were delicious as was the freshly ground coffee. The outdoor shower was wonderful and the hottub was a dream. It was up to temperature upon our arrival and Anna came a little later with her wonderful children to deliver our steaks, eggs and cheese. The steaks were gorgeous. If you are looking for a secluded, romantic comfort filled get away. Look no further. We will most definitely be back! I especially loved their ethos, the poem in the horsebox shower and brilliant outhouse really made me feel these were my kind of people. We are so grateful for them sharing their little slice of heaven with us. Thank you so so much!
Peaceful, Amazing Views, Well Worth the Visit
Recently just got back from a well needed holiday, and the Walkers Wagon. Vargo (Gypsy Caravan) was the perfect place to stay, i would highly recommend. We were out of the way enough to have a very peaceful holiday with amazing views, walks and animals around us! Anna and Rowan were lovely and were always very helpful too. Perfect for anyone outdoorsy and loved the outdoor shower!
Comfortable Change of Pace
I stayed in the cabin with the attached wood-fire heated hot tub. It was exactly as pictured and was super cozy and comfortable. I had everything I needed for my stay and everything was super easy. The hosts walked me through all the details when I arrived and were very friendly.
Why book with Cool Camping?
Best Price Guarantee, with no fees
Instant booking confirmation
Trusted for over 10 years
A chance to win prizes in our regular competitions
Book campsites near Oak Cottage