Caalm by name, calm by nature. This blissfully chilled-out Dorset hideaway promises a relaxing stay for all
The complexities of a traditional yurt are what make it such a beautiful structure, but back when marauding Mongols roamed the Asian plains they were first and foremost a practical home. Ancient nomads would assemble together to move these makeshift houses, untwining the complex latticework, rolling up the outer shell and loading camels, donkeys and horses with their wares. After long hauls in the sun or tramping through the snow they would set about the tiresome task of reconstruction. Woodwork was rewoven, felt pulled into place, horses unpacked and a fire re-kindled. Only then could a weary traveller search for food and water.
The trials of this nomadic life have, thankfully, slipped into a bygone era and nowhere could they feel more foreign than in the countryside of South West England. Here, as the name suggests, an encampment of traditional Mongolian yurts aims to take you as far from the stress of travelling as possible, offering an oasis of calm with a dash of sumptuous luxury. The yurts may still be authentically Mongolian but inside, the addition of modern comforts, like springy double beds and electricity, make for a 21st century glamping haven.
Set in the beautiful countryside of rural Dorset, Caalm Camp is a family-run retreat that boasts exceptional facilities. The yurts themselves are surprisingly spacious with ample room to sleep six people and a toasty log-burning stove in the centre. Smoke from the fire is piped away through 'the crown', a carefully crafted centrepiece in the roof where a Perspex dome allows you to kick back and watch the stars from the warmth of your abode. From each yurt it is a short walk to the Old Hay Barn, a converted barn that stands as a testament to the site's working history as a dairy farm. Now equipped with a fully-furnished kitchen and cosy living space, it's difficult to imagine the place stacked with hay bales. The inviting communal lounge complete with games, books and a TV is the perfect rainy day retreat. Not all facilities here are communal, however. Each of the seven yurts onsite have their own fridge in the kitchen along with their own wet-room that houses a shower, toilet and vanity unit for storing toiletries.
Caalm Camp boasts plenty of space for kids to play, as well as a wooden playground, while stepping from the boundaries there are loads of good walks in the local area. Duncliff Wood is packed with bluebells during the spring while a wander up Bulbrrow Hill rewards you with exquisite panoramic views over Dorset and its surrounding counties. Nearby, beautiful Shaftesbury is a short drive away, its quaint, cobbled streets leading to and fro from the elegant old church by the market place.
Amid such quintessentially English surroundings the Mongolian yurts of Caalm Camp could almost feel out of place. But with so much love and attention put into the site – from the hand painted lattice work of the yurts to the wheelbarrows waiting by the car park – this is a place where you can't help but feel at home. An authentic glamping getaway in a prime location.
Best Price Guarantee
Easy and Secure, with instant booking confirmation
Trusted for over 10 years
A chance to win a brand new Coleman tent!
Gallery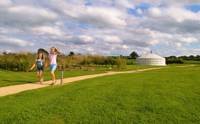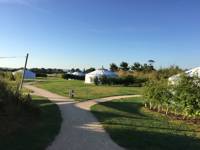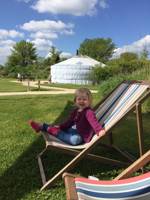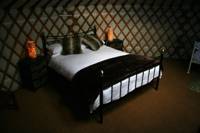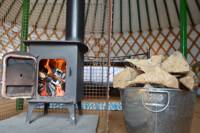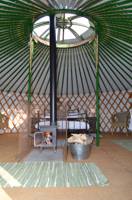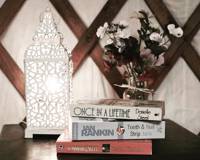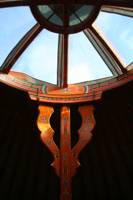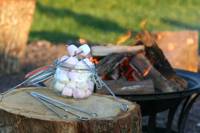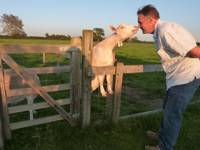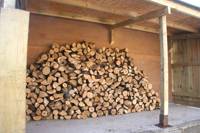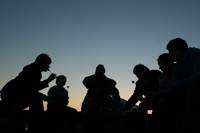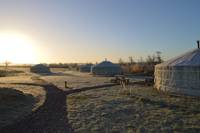 The Owner Says
Caalm Camp is a family-run rural retreat in the heart of the Dorset countryside. We have taken the very best things about camping in the South West of England (fresh air, lovely views and eating al fresco) and added comfy beds with fresh white linen sheets and electricity in our pretty hand-painted Yurts from Mongolia. You also have your own personal wet room, with underfloor heating for the duration of your stay.
Reader Reviews
Add Your Review
A brilliant accessible Glamping experience
We have just returned from 3 nights at Caalm Camp, with our two daughters, one of whom is profoundly disabled and medically complex. We were nervous about how we would manage, but it was all fine! The Yurts are really well set up- beds (which a hoist could get under), a log burner to stay warm, a ramp for getting the wheelchair in and out, and electricity for plugging in my daughter's medical equipment. There was also a BBQ, fire pit and a tap outside the yurt and lots of available firewood. The communal kitchen was well set up and having a private bathroom/wet room made the whole stay for my daughter possible. The owners were always willing to help, and have a whole supply of equipment (shower chairs, bed raisers, shower hoses etc) which can help make your stay even more accessible - it is definitely worth asking what equipment they have before you go, as you may not need to take so much with you! The site is very clean and tidy, and my other daughter loved the play equipment and the animals. I'm sure we will be going again.
Glamping at its best!
On arrival, we were greeted by Mark, the owner of caalm Camping. Mark automatically made us feel welcome and at home. Caalm is everything you want and more out of glamping, the facilities are simply the best. We stayed in the Buttercup yurt, which was filled with total charm. The beds were made with crisp white linen and were so so comfortable. The children have never slept so well. Outside the yurt was you're own fire pit and bbq which was great for relaxing at night and cooking for the family on. We had our own private shower room with toilet, wash basin, etc. It was spotlessly clean and well presented. The communal kitchen was also spotless and was a real treat having our own fridge too. My children were spoilt for choice when it come to play time. Having a sandpit and Wendy house area with ride on toys and a play park too. There was a games room with ping pong and pool too. My daughters made good friends with the resident goats, one in particular they become very fond of and were very friendly too. Pizza night was a must, we chose the toppings and both Mark and Caryl prepared and cooked them fresh in the beautiful wood fired pizza oven. All in all it's the best glamping experience and site we have ever been to and we will be sure to be returning very soon with all our family. Caalm camp really is the best. Thank you!
Faultless from start to Finish!
Caalm Camp is one of those places that has just got it spot on. Their yurts are stunning, facilities incredible, and hospitality fantastic. I'm personally not the biggest fan of traditional camping after many unfortunate experiences but yurting at Caalm was certainly not one of those. The yurts are built to the highest spec and stay warm and dry throughout the day. Providing actual beds make a massive difference as well. The thing that makes Caalm special for me is the access to the shared house with a separate bathroom per yurt, a shared modern kitchen, games room, and living room. Despite being their for a whole weekend, we only left the campsite a couple of times as there was so much to keep us busy on site. The fuller-than-life resident goats also completed the experience, for sure! If you're considering Caalm Camp, stop reading this review and book right away!
Brilliant Family Glamping
We just returned from 3 wonderful days at Caalm Camp. Myself and husband were a bit worried about taking a toddler 'camping'! Upon arrival our worries diminished! Mark greeted us and showed us around and we quickly realised we had over packed and should've booked a week! We have stayed in yurts elsewhere but Caalm Calm is head shoulders above our previous experience. The yurts were beautiful, clean, comfortable and had everything you should ever need. The fan was a lovely edition as it was very hot when we arrived. There are electric sockets, a water tap outside the yurt and a BBQ and fire pit for your use. There's a set of picnic plates, cups and cutlery for use when BBQ-ing. The shared kitchen was large, clean and stocked with every utensil you should ever need. Having our own fridge was perfect for all our toddlers essentials and for a few bottles of wine! Our own bathroom was clean and large and the white fluffy towels were a real luxury. Our daughter enjoyed playing with the toys and if it rained I could see this communal area would be a welcomed edition. The atmosphere was so calm and relaxing and we so enjoyed watching our daughter play with the other children and explore the beautiful countryside safely. We met some lovely families and had a wonderful time visiting Peppa Pig World and Swanage. Shaftesbury looked so interesting and pretty we needed more days as there are lots of places we wanted to see. Mark was welcoming and would call by in the evenings to ensure everyone was happy and all ok. He really had thought of everything though so there was nothing more we could ask for. We can't wait to return!
Book campsites near Caalm Camp