Luxury wooden cabins in the stunning North Devon countryside. Coastal Cabins is the perfect setting for a relaxing break away from all the stresses of life.
Hemmed by ferns and yellow flag irises, the picturesque lake at Coastal Cabins serves as a tranquil centrepiece for one of North Devon's most intriguing glamping getaways. The titular cabins that occupy this stunningly wild yet somehow manicured space blend seamlessly into their surroundings (with the odd decorative nod to the seaside just down the road). Beyond the two acre field lies the surrounding Hartland Peninsula, a designated Area of Outstanding Natural Beauty. It's the perfect starting place for exploring the North Devon coast.
Set just a mile and a half from the cliff-top trails of the South West Coast Path (with the nearest accessible beach just a touch further), Coastal Cabins really does have a location to match the name. It's difficult to spend a day here without strolling along one beach or other. Even if you venture inland to nose about the shops of Hartland village, the beach scenes in the White Hare Gallery and the postcards in the charming shops will have you heading back out to the seaside once more. And rightfully so. The rocky headlands and wildflower fringed streams are quite a sight to behold. Especially when summer is in its full, sunny swing.
The glamping site itself comprises 10 cabins in total, half of which are suited to families, with an extra set of bunk beds, while the other half have king-sized beds only, suiting them specifically to couples. Inside, they are divided into three areas: the sleeping and living space, an en suite shower room and a modern kitchenette with an oven, sink, fridge and everything you need to whip up a quick meal. The whitewashed cladding and the double-glazed windows in each cabin lend them a spacious, airy feel, while a circular window in the centre of the ceiling pools in extra daylight. In all, they're an innovative, chic new take on the traditional beach huts of old.
Aside from the cabins, the site has a tennis court that all guests are free to use and a newly added 'wild spa' area, where there's a hot tub with some of the very best views on the site. It's quite the place to relax when you've finally put down your bucket and spade and set aside some 'me' time. It's a fair bit warmer than swimming in the sea too.
Best Price Guarantee
Easy and Secure, with instant booking confirmation
Trusted for over 10 years
A chance to win a brand new Coleman tent!
Gallery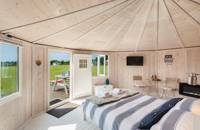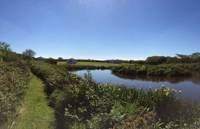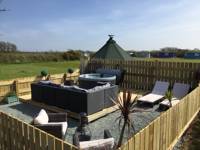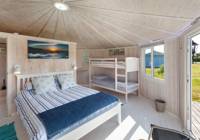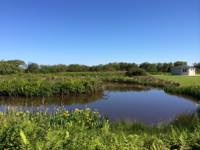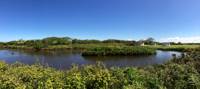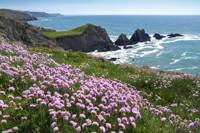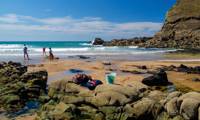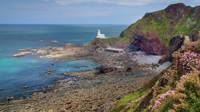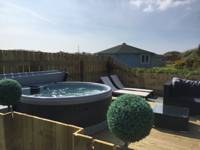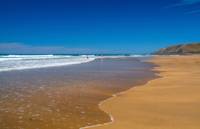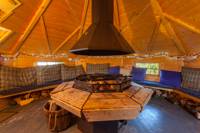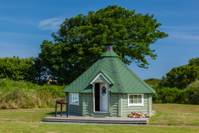 Video Tour
The Owner Says
Luxury wooden cabins in the stunning North Devon countryside. Coastal Cabins is the perfect setting for a relaxing break away from all the stresses of life.
This is Glamping at its finest. With proper kingsize beds for the grown ups, bunk beds for the kids, kitchenettes, en-suite shower rooms and individual decking areas, you can experience a weekend with nature without giving up life's luxuries. With a fishing lake, tennis courts and unique BBQ Cabin all on site there's plenty to keep the whole family entertained.
New for 2019 the exclusive 'Wild Spa' Hot Tub area. Rest those tired feet and let the 26 spa jets massage away your aches and pains. Sit in the 'Captain's Seat' and succumb to the exclusive 15 point ultra-blast master massage jet. Add to the mix some stunning views towards the Atlantic and a glass of cold bubbly and you'll be in holiday heaven!
Set in a magical location above the rugged North Devon coast this is the perfect spot for a magical holiday.
Please note, we only accept arrivals on Mondays (4 nights or 7 nights) and Fridays (3 nights or 7 nights) so please select those days as your start days when searching for availability using the booking calendar above.
Reader Reviews
Add Your Review
Fabulous cabins.
Fabulous cabins. Had an amazing break. Would definitely visit again. Thank you Janet and John .
Beautiful cabins and great hosts
Stayed for 3 nights and really enjoyed the venue. Cabins are spotless with all you need. Hot tub and BBQ hut were nice experience for all. Plenty to do in the area- we did the Tarka Trail and the local pubs are very nice. Will return one day.
Fabulous cabin in a beautiful location!
I have recently returned from a week in Coastal Cabin's Barley Bay cabin and I wanted to write a review and thank the owners for a fabulous week! The site is kept impeccably and the cabin had everything I needed. The owners were both very friendly and helpful, offering useful advice on places to visit. I spent my week at local beaches and walking on the South West Coast Path, for which these cabins are excellently located. All in all, a wonderful week - I will definitely return!
We have just packed up and left bright and early to make the most of our final day.
Just wanted to express what a wonderful time we had staying in "our yellow house" as my 3/4 son Noah called it. It was beautifully clean, had everything we could of possibly required for the weeks stay. We very much enjoyed the uniqueness of the cabin and how pretty it was.So thank you very much The Bramley's
I loved my stay at the Coastal Cabins.
They are really nicely decorated in light colours making them feel airy but the heater was also really effective so you could have a cosy evening. We didn't actually get round to using the bbq as we just ate out everyday but everything you needed was there, and if there was something else you needed the hosts were more than happy to help. The hosts were very friendly and had left us a some local goodies which was a lovely touch! I recommend these cabins and plan to go back again myself.
We had a lovely week glamping at Coastal Cabins!
The cabins are beautifully decorated and immaculately clean. We were very lucky with the weather and the children loved the open spaces to play and run around. It was so safe and secure that they had free range. Having the lake fenced off was useful so they knew they needed an adult to go round there with them. It was lovely see the geese come and go and we saw some amazing sunsets. The BBQ cabin was well used during our stay. The cabins are in a very secluded location which just adds to the feeling of getting away from it all. Also there were plenty of places to visit in the locality, we did not manage to see them all in a week. The family who own it are very friendly and helpful of you need anything. Highly recommended.
Book campsites near Coastal Cabins