Real Glamping at the Fir Hill
Family-friendly yurt glamping on an enchanting old Cornwall estate just three miles from the surf and sand of Newquay
It's been a tumultuous existence for the Fir Hill Estate. Established in the 16th-century, built up in the 19th century and then abandoned less than a hundred years later, it is only in the last decade that people have begun to rejuvenate its wild and untamed space. Today's owner, Charlie Hoblyn, has been tirelessly restoring the grounds to craft what is now a managed yet natural 60 acres. It's like an estate-sized version of The Secret Garden – a hidden treasure being slowly brought back to life.
In amongst the shrubbery and meadow space of the old Fir Hill farmland, is the estate's 21st-century venture – a North Cornwall glamping hideout. With nine ginormous, Mongolian-inspired yurts, each sleeping up to six people, the site offers privacy and luxury, at the same time as having a real family-friendly buzz during the busy school holiday season. Facilities are all centred around a couple of brand new barns, built on the site of the estate's old cow shed, with a warm social space (and views of the Porth Reservoir), as well as modern toilets and shower rooms. An outdoor terrace, meanwhile, offers a south-facing space for soaking up the sun with a covered barbecue area alongside.
The prime North Cornwall location combined with the luxuriousness of the yurts themselves gives Fir Hill an obvious appeal. But much of the place's charm is also owed to the ethos. Charlie hasn't just built a fancy new barn. Instead, the place has been painstakingly restored and renewed with the environment in mind. Water comes from a bore hole, huge solar panels cover part of the cowshed roof and a Froling turbo log boiler allows the site to run off thermal energy when the sun isn't out. The surroundings, meanwhile, boast a profusion of vibrant flora. Invasive plants such as sycamore, laurel and rhododendron proliferated in the Estate's ornamental gardens during its derelict years. But since 2012, Charlie and his team have planted over 200 fruit trees in an attempt to restore the abandoned orchards.
In all, Fir Hill is part glamping site and part restoration of a place that was long overdue its time in the spotlight. For glampers it is a wonder to explore. Stroll the farm footpaths or drive to the coast, where the vibrant surfer town of Newquay is just three miles away. Bring a board or rent one and take to the waves, build sand castles on the beach or hotfoot along the South West Coast Path to discover quieter coves and wind-blown cliff-top ruins. Whatever you do, you'll find some of the very best attractions in Cornwall are just beyond your yurt-step – a world of adventure awaits on the edge of your own secret garden.
Best Price Guarantee
Easy and Secure, with instant booking confirmation
Trusted for over 10 years
A chance to win a brand new Coleman tent!
Gallery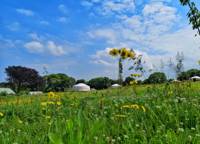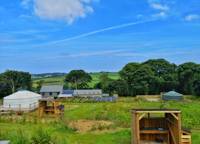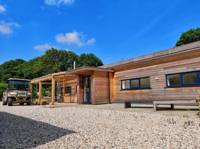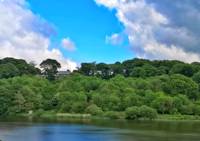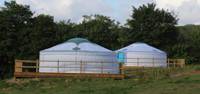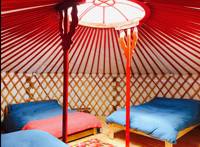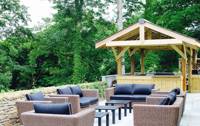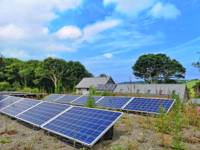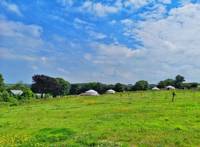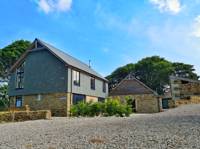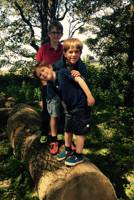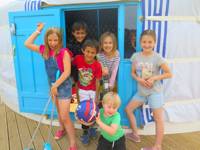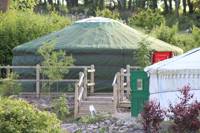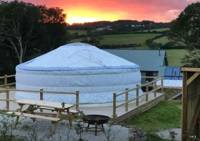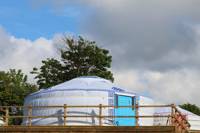 Video Tour
The Owner Says
As a Glamping site, Real Glamping is unique in that it is totally off-grid. All the lights, WiFi, showers are run from sunlight and logs !
Nestled in the beautiful woodlands surrounding the Porth Reservoir 3 miles from Newquay,with stunning views and 62 acres of historic Estate to explore, this is a total escape from the pressures of 21st century living. Whilst we do provide access to a fast wifi connection, there are various onsite facilities at your disposal which will allow you to enjoy your stay at a slower, more relaxed pace whilst still enjoying the benefits of our amazing leisure areas and contemporary wet rooms.
Reader Reviews
Add Your Review
Amazing glamping experience in a stunning location with excellent facilities and friendly, helpful staff
We spent an amazing 3 days at Real Glamping and loved every minute of it - beautiful location, amazing views from all the yurts and social spaces, fantastic staff (Charlie and his b-in-l were really welcoming and helpful), high-spec toilet/shower facilities, super cool yurts with really comfy beds, close to the beaches etc. etc.. We would highly recommend a stay here for any occasion!
In the middle of the countryside with all the freshness of camping but with the luxury of staying dry and having hot showers!
The only thing any husband/partner needs to know is that my wife, who won't even go camping in Dubai (and previously ran from a camping site to the nearest hotel!) absolutely loved it and wants to go back next year! My children loved it and made new friends and I had time to fishing at Porth reservoir
New Year Celebration 2017!
A great experience of comfortable Yurts with log burning stoves to warm us at night. Really well insulated. Great beach and cliff top walks all within 20/30 mins by car. The showers in the main barn had loads of hot water and communal areas in the second barn were warm and comfortable. Highly recommend it, especially if you are fed up with tripping over guy ropes and and struggling with camping gear.
Outstanding
As a first time "Glamper" I found the experience truly delightful. Set on a beautiful, private estate - Charlie has gone to enormous lengths to ensure guests are made to feel welcome and well provided for. The palatial yurts are literally gale proof and very comfortable indeed. The barn facilities are excellent and the whole enterprise is inspiring in its efforts to be "off grid" and sustainable.
Wonderful
Highly recommended for family and friends. The host, Charlie is great fun, so welcoming, knowledgable and made us feel so at home. Very atmospheric, relaxed, laid back and completely private.
A jewel in the Cornish Crown
A unique location for a fun and enjoyable Glamping experience. Beautiful yurts with wonderful views and log burning stoves which keep them toastie and cozy. Each yurt has its own bathroom facility and under floor heating - perfect for us New Year visitors. Lovely communal barn with two floors and log burning stoves. We enjoyed both floors for yoga and New Year festivities. Easy drive to glorious beaches, walks, surfing and restaurants. Charlie Hoblyn our host could not have been more accommodating or helpful and even made the dogs feel welcome in our party of 14 people!
Book campsites near Real Glamping at the Fir Hill