Wild woodland glamping in the heart of Sussex with fires
The team behind Wild Boar Wood Campsite take secrecy seriously. So seriously in fact, the exact location of this semi-luxury campsite is only revealed upon booking. And who could blame them for wanting to keep the location of this magnificent bell tent site under wraps? For after carefully making your way through the meandering country lanes of this particularly lovely corner of West Sussex, some secret instructions will lead you to the main five acre bluebell wood which you'll call home for the weekend and quite possibly never want to leave.
Having had special permission to reveal more, we can tell you that Wild Boar Wood is located right on the High Weald – a captivating Area of Outstanding Natural Beauty that spreads across a vast stretch of Kent and Sussex. The woods and surrounding fields are home to a rich array of wildlife; from woodpeckers and butterflies to owls and deer. And, no matter which tent you find yourself snuggled away in at night, come morning, the dawn chorus is a thing to be remembered.
The nine bell tents tucked amongst the trees make for a cosy, hassle-free stay. Moreover, every aspect of your holiday has been considered with sustainability in mind; from the wood-fired showers and green-friendly shampoos, to the special eco loos that accompany the more ordinary flushing toilet type. It all gives the place a green edge that suits the type of 'wild glamping' they provide. But don't take our word for it, you'll have to go to find out…
Details
Facilities
Tents will fit a couple comfortably or two adults and up to four kids. Inside, you'll find comfortable beds, carpet, coffee table and lantern. The bell tents are the perfect camping tent with the 2.9 metre height allowing enough room to stand up in. These 5 metre diameter tents are also raised on removable decking with an outside annex. Each tent comes with it's own cooking implements, cool box, bbq tools, 2 chairs, table and tableware. Outside the tents you'll find an open fire and grill for cooking. We also have covered communal fire areas. Unique gas-fired bucket shower system and flushing toilets are also provided.
Suitable For
Families and family groups. Groups and full campsite bookings — yes. Dogs — no.
Nearby
Wild Boar Wood is located right on the High Weald— a designated Area of Outstanding Natural Beauty. Ashdown Forest is also close to the site and is famously known as the home of Winnie the Pooh. This stunning area has an enviable array of walks and cycle routes and, should you wish to explore in a more laid-back way, the Bluebell Railway is a charming steam locomotive that travels from Sheffield Park to East Grinstead. The Capability Brown designed Sheffield Park and Garden is well worth a visit and can be reached by car in about 10 mins. Borde Hill, one of the country's most magnificent gardens, is around 5 mins drive away. Other attractions include Heaven Farm and the Bentley Wildfowl and Motor Museum. If its restaurants, shops and nightlife you seek, boho beach town Brighton is only a 30 min drive away.
Food & Drink
There is no shop on sight but some excellent pubs and farm shops are within walking distance. The most notable of these is the award-winning High Weald Dairy; why not take part in one of their cheese-making courses? There are two great pubs within a mile and a half of Wild Boar Wood. The Sloop Inn is a traditional Sussex pub serving up classic pub fayre using locally sourced produce. The Green Man in Horsted Keynes is the quintessential English pub— right on the village green.
Open
Late April – October.
Why book with Cool Camping?
Best Price Guarantee, with no fees
Instant booking confirmation
Trusted for over 10 years
A chance to win prizes in our regular competitions
The Owner Says
We think there's something magical about Wild Boar Wood, our off-grid glamping site in the High Weald Area of Outstanding Natural Beauty in West Sussex.
The campsite has just nine bell tents in a woodland that is filled with bluebells and birdsong in springtime. Den building is allowed, campfires are encouraged and waving at the steam trains passing on The Bluebell Railway is practically obligatory. Tent pitch camping is available at Beech Estate Campsite.
Accommodation
9 pre-erected 'wild glamping' bell tents. Group options with adjoining pitches available, as well as exclusive hire of the whole site.
'Wild Glamping' Bell Tent
Bell tent
Sleeps 6
9 Available
One of our nine 'wild glamping' five-metre bell tents - complete with camping equipment, set on a woodland pitch. The price includes a bag of firewood per night of your stay (£6.50 value)
---
Check Availability
Extras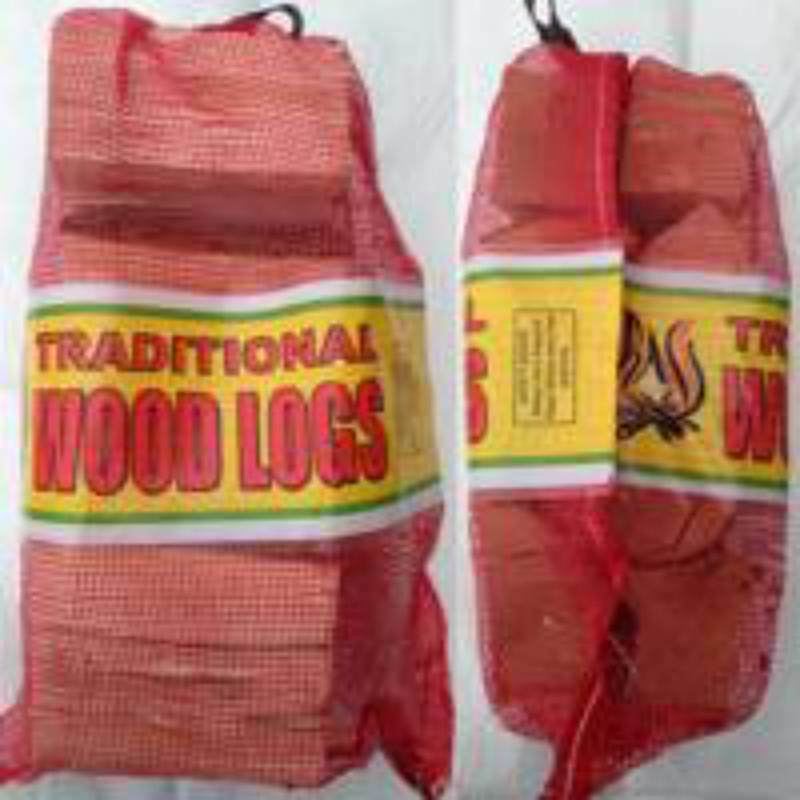 Additional Firewood
Additional bags of logs for the fire.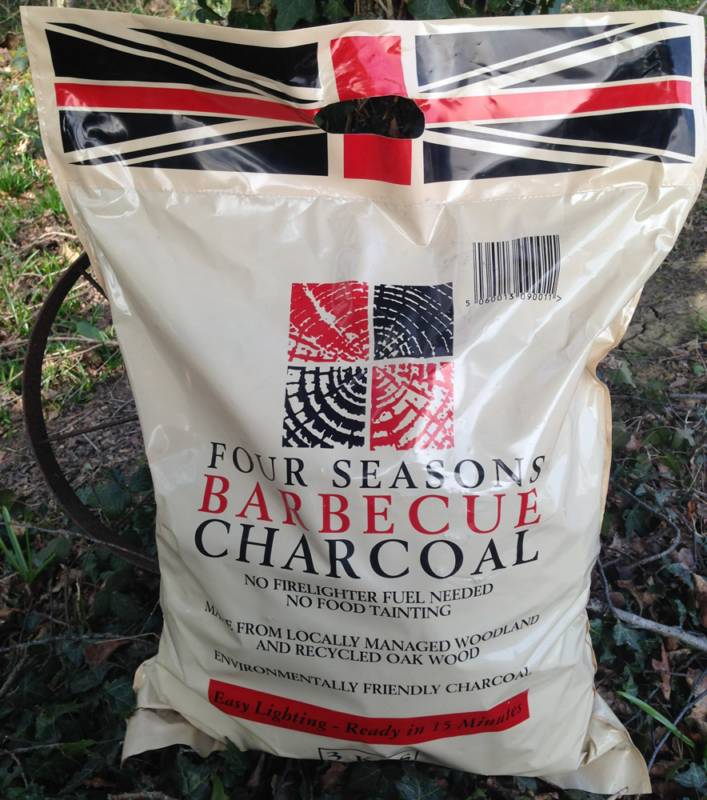 British Charcoal
Fantastic British home made charcoal that lights quickly and burns hot. Sourced from a local Sussex supplier and made from stock from local woodlands and reclaimed wood from saw mills.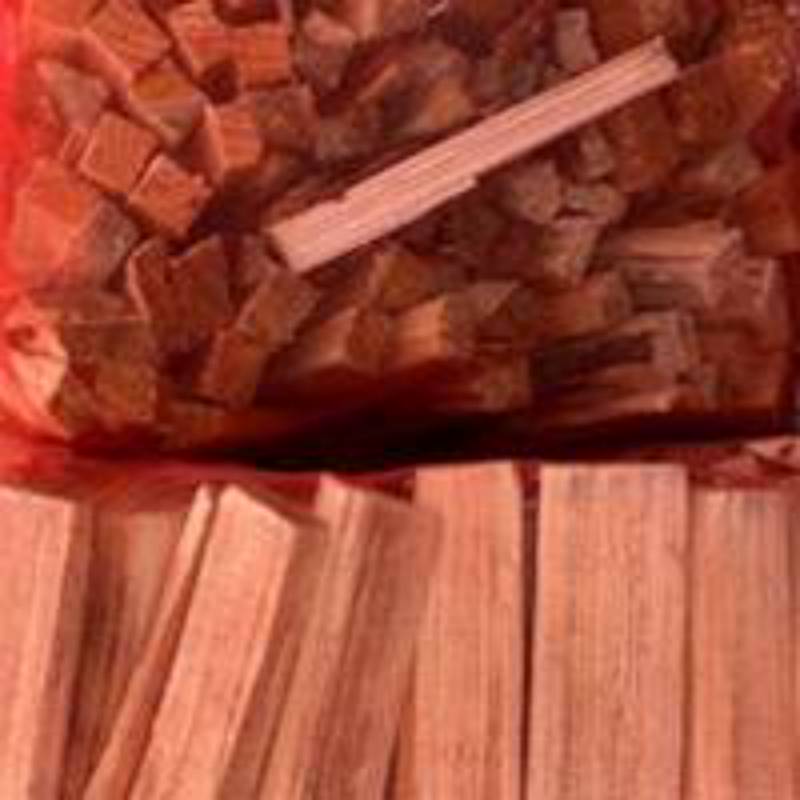 Kindling
1/2 bag of kindling to help you get the fire started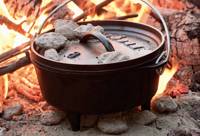 Cast Iron Dutch Ovens
These four litre cast iron camp pots have three legs and a rimmed lid so you can pile hot coals on the top to make the perfect Dutch camp oven. Dutch Ovens are perfect for stews, casserole and can be used for baking and roasting over camp fires or placed in the hot ashes. The Dutch Oven lid can be turned upside down sat in hot ashes or supported over the fire and used as a frying pan/skillet.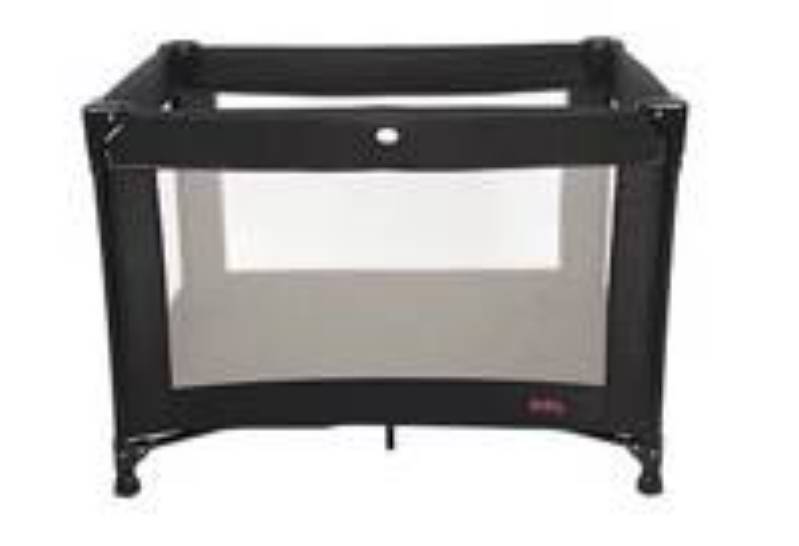 Travel Cot
Suitable for 0-3 year olds, up to 15kg of weight. Cot comes with an additional foam mattress (to the standard one supplied) but sheets, pillows and duvets/sleeping bag are NOT supplied.
Damaged or broken travel cots or components will incur a replacement charge. A £20 cleaning fee will apply for cots or mattresses that returned in the condition supplied. Please ensure you thoroughly check the cot is safely assembled prior to use.
Location
Contact Wild Boar Wood Campsite, Wild Boar Wood Campsite, Horsted Keynes, Haywards Heath, East Sussex
Getting There
The Wild Boar Wood Campsite is in a secret location. Once bookings are confirmed, campers are provided with detailed instructions to locate the car park if driving. Once there, they have areas for car parking away from the pitches. Cars may not be driven to your pitch. Wheelbarrows are provided to move your equipment to the pitch (and the wardens will assist if you need it). It may be a five-minute walk – but it's worth it once you set up not to have cars in the campsite.
Nearest Station: Haywards Heath (five miles away), taxis from the station take 12-15 minutes. Trains run regularly from London Victoria and London Bridge and take approximately 40-45 mins. Trains from Brighton take 13-20 mins. Bus: The nearest bus stop is in the village of Horsted Keynes. Bus Route 270. Walk: The walking distance from Horsted Keynes is approximately 1.5 miles.
Reviews
Add Your Review
Rated ★★★★★ over 81 reviews
Wild Glamping gem!
We had a fantastic 'wild glamping' long weekend with another family here. It really feels like a hidden treasure in a secret woodland. We only left the campsite to do some food shopping nearby, embracing cooking on the fire with the Dutch ovens. The kids had a wonderful time just being 'wild' in the woods.
Response from Wild Boar Wood Campsite
Thank you for your review Karen. We're so pleased you enjoyed your stay and and embraced the wildness! We hope to see you again soon.
Blissful
We just got back from 3 wonderful nights at the Wild Boar campsite. It's such a special place and even the rain didn't dampen our spirits! The communal areas feel Covid safe and I saw how thorough the staff were at cleaning the tents when people departed. Everything is very well thought through to make your stay perfect. Thank you so much, we will be back!
Response from Wild Boar Wood Campsite
Thank you so much Victoria! We're so glad you enjoyed your stay despite the downpour. We're really pleased you were happy with our covid measures as we've worked really hard to make sure every one of our campers remains safe. Please do come back again for more woodland glamping!
The most relaxing, fun and happy camping stay !!1
I took my Mum for 4 nights this Summer and had the best time!. The wood was stunning and the neighbours including the sheep were super friendly and welcoming. We felt very safe regarding covid protection and were finally able to relax and take a step away from hectic lives. The bell tent was stunning. We stayed in hornbeam which is one of the farther reaching tents and felt like we had our own little space that was private and quiet. The staff were super friendly and welcoming and happy to answer questions or just simply have a chat. We didn't travel far as we are local to Sussex but we felt like we were a world away ! They supply everything !! We came over prepared and didn't need too ! From cutlery to chairs, hammocks and storage they have you covered so all you need is food, sleeping covers and whatever you wish to do. We enjoyed watching kids collect bugs, go on night walks and play in the field. Everyday we waved at the bluebell train and the best part was nothing woke you at night because the train only goes daily and you are in a peaceful quiet country lane. Having a campfire was such a great experience and fun to do !. The bucket shower was incredible ! Invigorating, fun and even warm ! With a little effort you can have a really fun experience. Do come with wellies or hiking boots as when it rains, it can get muddy but your private quarters dry very quickly and everything is covered so even if it rains, you still can have a campfire and sit and play games. Such a wonderful and healing experience. We now we come every year to just take some time to ourselves.
Response from Wild Boar Wood Campsite
Thank you so much for such a wonderful review Roseanna! We're so pleased you had a lovely time despite the rain we've had lately and we're so happy to hear you found everything provided helpful! We hope to see you again next season if not before. 
Wonderful Family Campsite
We had such a wonderful time at the Wild Boar Campsite. Steffi and her team are very welcoming and came to meet us at the car park and show us to your tent. It was almost like being at an airbnb! The tent was extremely clean, beds were very comfy for us and our 2 year old who slept on the fold out bed provided. It is very handy to have all the kitchen equipment and your own space with shelter to cook and have a fire. The site only has 9 pitches so it is very small but private at the same time with a field next door for children to play there is also a small hut with toys and books to borrow. Warm water is avaliable throughout the day with extra hot water for bucket showers. In terms of location there are lots of nice pubs nearby, the bluebell railway literally runs along the bottom of the site so you can see it every day. Wakehurst and Sheffield Park are close by too for trips out. We will definitely be coming back.
Response from Wild Boar Wood Campsite
Thank you so much for your lovely review Amy. We're so happy to hear you enjoyed your time at the campsite and the surrounding area. We hope to see you again soon. 
A perfect getaway
We booked one night as a spur of the moment retreat from the city, and it was perfect! Lovely and peaceful, very friendly welcome and very thoughtful in terms of the facilities and gear provided (including walking maps, first aid kit, all the cooking utensils you need) making it a brilliant choice for a last minute getaway as all you need is bedding. Definitely staying longer next time, thank you!
Response from Wild Boar Wood Campsite
Thank you for visiting us and for taking time to leave us a lovely review! We're so happy to hear you enjoyed your stay and had everything you needed. We look forward to seeing you for a longer visit next time. 
Lovely woodland stay
Had a fab time with our toddler who didn't want to leave. We only live ten mins away but felt a world away, surrounded by wildlife. Can't wait for our next stay
Response from Wild Boar Wood Campsite
Thank you Jemma! We're so happy you and your little one enjoyed your time with us. How lovely to be just around the corner, less travelling time means more time for relaxing and adventuring in the woodland. Please come back and stay again. 
Wild camping - but with convenience and luxury
Extremely welcoming staff, accommodation on a par with the best bell tent set ups, well stocked supplies (wood, wine, marshmallows) and a true back to nature feel with bucket showers but the Best Bit for us was letting the kids run free safe on the knowledge they were safe and making friends. Truly excellent family camping option for those looking for a rustic experience without the fear of turning the camping in to an endurance event! Thanks Stefi for making our stay spot on!
Response from Wild Boar Wood Campsite
Wow, what a lovely review! Thanks so much for taking the time to review us, we really appreciate it. We're delighted you had such a great stay and the kids enjoyed their time making friends on site. Please do come back for more woodland adventures! 
Outdoor living in an amazing bluebell wood
We stayed for the bank holiday weekend with our 15mo toddler, he loved the freedom of exploring the pathways & particularly liked wandering to the 'shop' to borrow a tractor from the toy box The bluebells were fabulous, the tents are enormous and it was fantastic to have a travel cot waiting for us- one less thing to pack! Everything is super clean, the bucket showers were hot and lasted a good 5 minutes. All the equipment is provided including firewood. If it's chilly pack an extra duvet and a hot water bottle Steffi is the perfect host-thanks for a great weekend, it felt so good to be outdoors again!
Response from Wild Boar Wood Campsite
Thank you so much Emma. So lovely to read about your experience and to hear you were so looked after by Steffi. Bluebell season is a magical time to experience and we're so happy you and your family had such a great stay, we hope to see you again soon. 
Relaxing, quiet and magical mid-week stay
Waking up at Wild Boar Wood on a still and sunny September morning felt like waking up on a film set - with dappled sunlight filtering through the trees and even a robin joining us for breakfast! I stayed mid-week in September with two friends. The site was lovely and quiet and I would definitely recommend mid-week stays at this time of year for couples or friends who want to cook and catch up round the campfire. Steffi, the site warden, is brilliant, inspiring and clearly loves the woodland which helps you to enjoy it too. It was very quiet during our stay so we had no worries about social distancing etc. In fact, we hardly saw the other campers and the facilities were very clean so it felt like a very safe stay in 2020 - as well as a very enjoyable one! We will return!
Response from Wild Boar Wood Campsite
Thank you so much for your lovely review! Beautiful words and wonderful to hear you enjoyed the peace and tranquility of the site at this time of year. We look forward to seeing you again at Wild Boar Wood!
Can't wait to come back
We loved our 2 nights at Wild Boar Wood and so did our boys (2 and 5). The bell tent was massive, comfy, cosy and everything fantastically clean. Steffi was so welcoming and showed us around before we settled in. We'll be back next year for more campfires, birdsong and adventures.
Response from Wild Boar Wood Campsite
Thank you Rebecca! We're so happy you all enjoyed your stay and are already thinking of your return. We look forward to seeing you next season (bookings already open!).
Fabulous experience
We had a brilliant stay here over the bank holiday weekend. The wooded area is beautiful and was perfect for the kids to go adventuring. The tents are comfortable and they provide you with everything you need for your stay. We loved cooking in the fire pit. The facilities are pretty good for off grid camping. There are flushing toilets and a couple of bucket showers that are serviced by a wood fire boiler. The communal areas are nicely set up with big parachutes and fire pits with log seats etc. If you're a group of multiple families you could get the tents directly surrounding the communal areas which would be convenient and fun for the kids. There are also great things to do around the area. We went to Hever castle and Wakehurst gardens Both of which were excellent days out. All in all a fabulous stay and I would highly recommend it.
Response from Wild Boar Wood Campsite
Thanks so much for taking the time to leave us a review! It's lovely to read about your experiences on site and at local attractions and we hope to see you again soon for more of the same. 
Fabulous
We had a brilliant stay here over the bank holiday weekend. The wooded area is beautiful and was perfect for the kIds to go adventuring. The tents are comfortable and they provide you with everything you need for your stay. We loved cooking in the fire pit. The facilities are pretty good for off grid camping. There are flushing toilets and a couple of bucket showers that are serviced by a wood fire boiler. The communal areas are nicely set up with big parachutes and fire pits with log seats etc. If you're a group of multiple families you could get the tents directly surrounding the communal areas which would be fun. There are also great things to do around the area. We went to Hever castle and Wakehurst gardens. All in all a fabulous stay and I would highly recommend it.
Response from Wild Boar Wood Campsite
Thank you Richard! Wonderful to hear about your stay and exploring of the local area and attractions. We look forward to welcoming you back for more woodland adventures!
Fantastic experience
We really enjoyed our stay. The campsite is set in a fabulous location, the tents are very comfortable and you have everything you need. Steffi was really helpful and lovely and there are some really nice touches, like games to play, books to read and homemade jam to buy! We would highly recommend to anyone looking to get away for the weekend, but not have to take all the gear that camping necessitates.
Response from Wild Boar Wood Campsite
Thank you Helen! It's lovely to read about your experience with us and we really appreciate your review. We hope to see you again in the future!
Summer Bliss
Just returned from the Wild Boar Wood Campsite, Amazing hideaway, no traffic noise just the sound of nature, very intimate feeling with only 8 bell tents scattered around woodland. Went there with my family and will definitely return. Facilities were very clean and never a queue for them. Very safe environment for the children
Response from Wild Boar Wood Campsite
Thank you for your lovely review Paul. Wonderful to hear you and your family enjoyed the campsite and our lovely location in Sussex. We very much look forward to welcoming you back again!
Perfect little peace of paradise
We came for 4 days and absolutely loved it. It was so peaceful and perfect Our 2 year old loved the freedom to run around the campsite even in the rain ( It rained one morning and left lots of must jump in muddy puddles) and in the open fields by the campsite and watching the cows and sheep in the neighbouring Fields. The tents and the showers were brilliant and very warm despite the weather cooling down. We went one day on the Bell train that runs past the campsite - it's definitely will worth it. It was just perfect getaway from the hustle and bustle of the city If the weather wasn't getting cooler we might have wanted to stay longer
Response from Wild Boar Wood Campsite
Thank you for such a lovely review Lieba! We're so happy to hear you enjoyed your stay and made the most of it despite a little rain (jumping in muddy puddles is a must!) We hope to see you return to the campsite again. 
Great nature camping experience !
Myself and a group of friends had a fabulous time at Wild Boar Woods. A great location to get away and back to nature. Beautiful surroundings, lovely, well equipped bell tents and friendly, welcoming staff. Would highly recommend.
Response from Wild Boar Wood Campsite
Thank you Hatty! It's wonderful to hear you enjoyed your stay at Wild Boar Wood so much and made the most of the woodland. We hope your return again soon. 
Loved it!
I decided to visit Wild Boar Wood with my girlfriend after we'd had a great stay in our own tent at their Beech Estate Campsite. It was absolutely amazing and so close to Brighton which was a real bonus for us. We love the outdoors and this provided us with a little bit of luxury as we didn't have to put up or take down our own tent or bring any of our own gear. We visited during the summer holidays so expected there to be lots of families and children around but we had a faraway tent which was a lovely spot on the edge of the campsite and the kids on site were lovely. Great to be able to have a campfire and cook up some delicious food in the dutch oven we hired. I'd highly recommend this to anyone and am visiting again soon with my brother and his family in an adjacent tent!
Response from Wild Boar Wood Campsite
Thank you Pete! It's so nice to hear how much you enjoyed your stay at both of our campsites. Glamping really is a fantastic way to get away from it all without having to pack the entire car up, we hope to have you stay with us again for more fo the same. 
Incredible glamping in beautiful Sussex woodlands
I couldn't rate this campsite highly enough. If you really want to get away from it all and enjoy time in nature with friends and family this really is the perfect place. The bell tent comes with all the equipment you need and is in its own woodland clearing with your own firepit. Firewood is supplied too so you can get cosy around the fire at night and cook over it in the morning and evenings. It looks like the campsite has a couple of bell tents set up for 2/3 families wanting to get away together which was lovely to see and there are even communal firepits if you want to socialise around a bigger area. We had the most relaxing break, woke to the most beautiful birdsong and enjoyed their outdoor showers too which was a real treat! I think we've found our yearly spot to visit.
Response from Wild Boar Wood Campsite
Thank you so much for your kind words. We certainly do have spots for groups of families to camp together so please do bring them with you on your return next season!
The facilities and location
Spent a weekend in September 2018 for my husbands birthday. The whole experience was great, clean facilities and well equipped tent. We camp a lot in this area and never knew this was right on our doorstep, you could be miles away. So quiet and secluded. But if you do need anything there are some great local shops not far. My 9 yr old loved the woods, hammocks, bucket showers and "the big ditch". The train on the Bluebell line runs right past the sight which is amazing. We will definitely be back next year. A real bonus for a weekend away and no arguing about the packing up🙂
Response from Wild Boar Wood Campsite
Thank you so much for your review. It's great to hear when the woodland is enjoyed and nice to know we're right on your doorstep! We look forward to having you back on site.
such a lovely experience
The perfect mix of nature and outdoor living with enough comfort and amenities for small children. Our 2 year old loved it, as did my husband (very outdoorsy) and I (never been camping before). Sad to go back to city life.
Response from Wild Boar Wood Campsite
Thank you Laura, we're open until mid October and already taking bookings for next year so you can soon again get your fix of nature! We look forward to having you back at the site. 
Went camping for my birthday, best party ever :)
Great camsite! We spent two nights there, the tent is big and supplied with all basics that you need including a mattress, the bucket shower is comfy and there is hot water. We cycled to the camp so only had with us a sleeping bag, few clothes and some food, all else that we needed to have a good time was already there for us. Will be back again. Thank you!
Response from Wild Boar Wood Campsite
Thank you Desi. Fantastic to hear you had such a good time on your birthday and we look forward to your return.
A Fantastic Experience
I stayed at Wild Boar wood for two nights with my 10 year old son and we absolutely loved it! No screens, no internet, no electricity! Instead we built camps, lit fires, watched birds, held frogs and stargazed in a pitch black meadow. My son had the time of his life, quickly making friends with other children on site and spending hours climbing trees and generally getting filthy dirty. The site itself is lovely with good sized tents well spaced apart each with their own fire pit and seating areas. The wardens are very helpful but not at all intrusive. Bed was really comfy. Flushing toilets and running water available and the bucket shower was very effective and a great experience. If you fancy a break that really gets you away from it all then I can't recommend it highly enough. we will certainly be returning - my son wants to live there!
Response from Wild Boar Wood Campsite
Thank you Mark! It sounds like you really got to grips with what we're all about and we absolutely love to hear about it. Please come back again for some more nature, peace and space :-) 
The site is small fenced wood
We liked the site as it was in a small contained wood and the grandchildren could have the run of the wood without our worrying where they were. There are 9 tents only so there was a lovely friendly feel about the place and our grandchildren found playmates. Luke was very agreeable and helpful, the weather was kind, except for one day when it rained, although it had blown over by evening so we could cook on the open fire. We all enjoyed cooking on the open fire but we did take a small camping stove for boiling water in the morning and cooking eggs. We didn't really know how to use the little stove provided, although we could have asked!Perhaps next time! We liked the way the tents were mounted on a wooden deck along with a covered area just outside the tent. We did not have the awning others have mentioned over the fire pit and our frying pan was really a wok, so a proper frying pan would be useful and also a colander as standard equipment in the tent. The shower worked well and the toilets were flush ones and well looked after and clean. All in all, an excellent 3 nights. Thank you.
Response from Wild Boar Wood Campsite
Thank you for your lovely review Lesley! Great to hear you had such a wonderful time at the site and made the most of the facilities on offer. The small eco stove provided is a great quick burning way to make a cuppa in the morning, just have a chat with our wardens next time and they'd be happy to show you how to use it. Your feedback about the equipment is very helpful as we're always updating what we provide with the bell tents so thank you for this. Please come back and stay with us again!
Wind down and love the smell of wood smoke through the trees.
Having camped for many years, we decided to let someone else put up the tent for us for once, and booked wild boar as a bit of a change. What a place! The car free space meant the kids could run wild in a safe environment. The friendly welcome by Luke and Kelly, made the place feel special from the moment we walked into the wood. The tent was clean and well set up with most things you would want and more kitchen kit was available to borrow from the washing up area. There were extra chairs to borrow and a great book exchange. We loved the eco ethos of reuse and recycle, and the little bits of art work helped the atmosphere. Forest school was a great hit with the kids and the games and art work skillfully run by Kelly gave us a couple of welcome hours off. The site runs on a wood fired basis, and this suited us just fine, the rocket stove was great and we managed to light it and boil a kettle within 7 minutes. The bucket shower was incredibly efficient and just shows how much water you need and how much is wasted with power showers and baths! You have to slow down here, the minutiae of life becomes important, and although the weather was pretty wet, it didn't matter as you are sheltered in the trees. The porch over the front of the bell tent made a huge difference. We did take a little tarp and rigged it over the picnic bench for more cover though. For a few days unwinding, whittling sticks playing with fires and roasting marshmallows, wild boar wood ticks the boxes!
best way to switch off
We were a group of 4 adults and two kids,5 and 3. Nobody really had any camping experience and I wasn't sure what I got us all into. The setting is amazing, the people who also visited the same weekend were all super nice and the distance between the tent ideal so you can chat if you wanted but didnt have to if you didnt feel like it. Great place for kids and Adults! Very relaxing and once you found the quickest way to make a fire for your morning coffee really the best weekend trip! We mastered the open fire whole chicken bbq along with sausages and marshmallows! LOVED IT.
BEST Weekend EVER!
We had THE best weekend at Wild Boar Wood. We really didn't know what to expect and it was only our second time Glamping but it exceeded our expectations by far. We were two families, 4 adults and 6 children under the age of 5. Our experience started from arriving at the car park, where we were greeted by Michael who helped us fill the wheelbarrows (which the kids absolutely loved!) to bringing us into the 'secret' woodland. It really was brill. We stayed in Oak and Hazel bell tents. Everything that we needed was provided for cooking, beds. We just brought our bedding and food and drink and it's all we needed. The kids had the best time. They were so safe, and could run around, even out of sight from us and we managed to relax knowing they couldn't get into any trouble. Chasing the Blue Bell Steam train as it went past was a highlight, provided we got a wave! We ordered the cheese from the local dairy and Luke advised us on a walk to the pub. Even though it was raining on our walk, walking through the fields was an adventure in itself (especially with two double buggies). I should mention, that even though it was raining we were almost totally covered by the trees so it didn't affect our stay at all. From open fires - all day everyday, the bucket shower - which we didn't use but will do next time!, the fully equipped bell tents, the lovely wardens, Luke and Kelly, filling the water for the hot water stove, the wildlife we saw, it all made for a truly fantastic weekend, thank you Eco Camp! Ps we've just booked another stay for August, and we cannot wait!
Brilliant weekend
A wonderful site- a whole wood to play in, beautiful setting and even a steam train going by. Lovely walks and just a magical place. Our children- age 6 and 3 - loved it, as did we. Great facilities, lovely and helpful hosts and totally recommended.
Absolutely loved it!
We visited in August 2017, 2 adults and two children of 23 months and 4 years old. We loved having the fires and the campsite has thought of everything from cool box to shower. The tent was large and comfy with everything you could ever need. Already booked for this summer! Would recommend to anyone!
Fantastic family holiday
We stayed at wild boar wood for 4 nights with our two children (ages 9 and 6). The kids thoroughly enjoyed every minute of it, including the bucket shower. The forest school is not to be missed for the kids. Luke and Kelly are amazing and so helpful.
Friendly, beautiful and well-run glamping
We stayed with two friends and our 3 kids for 2 nights in August. We've stayed at their Beech Woods campsite too which we loved as well - and Wild Boar woods didn't disappoint. The on-site team couldn't have been more helpful and the camp is well laid out and has everything you need. The Bluebell Line train at the bottom of the woodland was a nice touch and we can recommend the walk to to the nearby pub too. A relaxing break and we'll be back I'm sure.
Magical stay, despite the rain!
My partner & I recently stayed at Wild Boar wood for 2 nights & had a wonderful time. It bucketed it down a couple of times, but that didn't spoil anything. The bell tent had everything we could possibly need inside & the camp's shared facilities were great. We loved having to shower under the bucket & it really made us appreciate how much water we waste at home! It really was 'wild glamping' - very back-ta-basics, but everything provided that we needed. Our 1 teeny tiny grips is that the tarp over the fire pit & outside table wasn't adequate in a downpour meaning that we couldn't cook for ourselves on one of the nights. However, this really didn't spoil things for us - we sat in our cosy tent & ate bread & cheese! Luke & Kelly are such a lovely couple & couldn't have done more to help us & make our stay enjoyable. It really is a wonderful place & I'm so glad we found it!
Tranquil escape
We stayed with two friends in the 'faraway' bell tent at wild boar wood for a long weekend and it was absolutely lovely. The pitch was beautiful - really secluded and private and Loads of space to yourselves! There is a fire pit (which is covered by a tarp), a picnic bench (with a parasol) and the tent itself is HUGE with a big awning outside the front. The tent is really well equipped with everything you might need - plates, mugs, glasses, chopping board etc are provided and even fancier stuff like a cafetière! It's lovely to arrive and just move your stuff in - no pitching a tent, remembering to pack every tiny thing etc... and you don't have to pack down a soggy tent again afterwards! This is definitely the way forward!! Bucket showers were fun and actually really impressive how good they were! Long enough and plenty of hot water - real luxury for camping! We had really mixed weather, so I can attest it's absolutely great in all weathers! There was a huge storm overnight one night - raining heavily for hours, thunder, the works. The tent stayed totally dry and toasty warm, not even damp to touch on the walls. Because it's raised off the floor and there is heavy matting covering the tent floor it was also really dry and warm on the floor. The site stays pretty dry too as it is in the forest so sheltered from showers. So even if it's raining during the day you can still have a lovely time. Good location - we popped into Brighton for a day trip and it took us about 30 minutes in the car. Great cheese from the dairy just down the road and the bluebell railway is gorgeous with the steam train passing the campsite a few times in the day. Sheep in field next door and lots of birdsong all day - really tranquil escape. Easy to find with directions and the wardens who hosted us were lovely, very helpful and kept the place running wonderfully smoothly! We will definitely be back!
Fire, bluebells and bucket showers
... that's what we loved most about our 3 night stay at Wild Board Wood. As two families of 4 we stayed in neighbouring tents, we all slept soundly in wonderful beds, loved heating our kettle on the magical stove, cooking food and whittling sticks around our campfire in the evenings. We did long walks to the pub and enjoyed our outside shower experience (with the luxury of flushing toilets of course!) not to mention our kids vs adults football and rounders matches in the field to the side of the wood. Thank you Wild Board Wood for making our stay so magical - the bluebells were simply glorious and we will return.
Great fun!
We really enjoyed our stay at Wild Boar Wood in the summer of 2016! The tent was comfortable and pretty much everything we needed was provided inside. The children (2 and 5) loved the experience and have been begging to go back ever since! It was great having the steam trains of the Bluebell Railway pass the campsite and, if you are lucky with the timings, you can view them from the bucket shower via specially cut out flap in the wall! The wardens were really friendly and helpful and the site is beautiful! We wholeheartedly recommend this site.
Luxury camping in the wild
Had a lovely couple of days at this campsite. Everything on the list was provided and all good quality. Plenty of space in the tent for 2 adults and 1 child. Loads of space around the tent for just us to enjoy and cook and eat. We could also build a den in our 'pitch' as we were in a faraway tent. The field next to the site provided a space to enjoy the sunshine and play ball games as well as watch the Bluebell Railway trains. Friendly and helpful wardens made the trip that bit more special. Real eco feel but with flushable loos and washing up facilities! Beautifully maintained with lovely woods providing a great place to let kids just explore on their own. A small, friendly place to relax at. Points to note - we had great weather. Not sure how wet it might be in heavy rain as you are very much in the woods. As most campsites in Sussex, you can hear planes at night. As a light sleeper, I always take ear plugs. Lovely to hear the owls hooting while sitting around the campfire in the evening though. It does get very dark, even if the moon is out as the tents are under the trees, so a head torch per person is a good idea, although wind up lanterns are provided. Do trust the kit list as it really is all provided and it is all good. There are also spares available. There is a lot to do in the local area. Bluebell Railway is very close and has a lot to do at both Sheffield Park and Horsted Keynes stations.
Idyllic - a highlight of our year
My two boys - now 11 and 9 - and I have been to Wild Boor Wood for the past two years, and tomorrow we're off to try Beech Estate, EcoCamp's other site. Today I'm mostly managing the boys' excitement - they love it there, and so do I. We'd never camped before, but the facilities provided and the utterly lovely, super helpful camp wardens made the whole thing a breeze. The tents are brilliantly maintained and comfortable, and everything you need is provided which makes life so much easier. The woodland setting is truly magical - perfect for exploring, making dens, and relaxing in the dappled sunlight. Really excited about checking out the other place!!
Best family weekend !!
Our family (2 adults +3kids) & 2 other families (1 adult +child), (1adult +2 kids) all set off to Wild Boar wood slightly nervously as none of us had particularly camped before. Unless you include a weekend in Glastonbury 15yrs ago! We packed the cars to the rafters, plenty of food & drink to kept us & the children contented. When we got there we were met with a wheelbarrow & a strapping bloke to help us get our gear to the campsite! Our gear being duvets , clothes & food. It was so liberating not to worry about packing all the other kit! The tent was fantastic , comfy futons,cool box outside plus we brought a spare & the setting was magical . We failed miserably trying to light a fire & one of our fellow campers gave us some firefighters & there was no stopping us! It was so nice to be off grid, not an iPad or gaming device to be seen, kids feral ,running around making friends, making dens, lying on the hammocks , running to the field to watch the steam trains go by was just magical ! The other campers really friendly & the onsite team are there for questions /advice & great with the children . We loved sitting by the camp fire eating & drinking g&t's! The showers are great, children loved them, toilets great, there's a mini kitchen to do the washing up, you can go out & explore the surrounding area. We did a ride on the steam train. All in all it was just fantastic . Only downside for us was that we didn't go for long enough.
School Visit
We had a fantastic time at the Wild Boar Wood campsite. Pete and Amy were very welcoming and hospitable. The camp is great, set in a beautiful wood with great facilities and amazing tents! Out students were able to explore the area and gain an insight into sustainable tourism and camping in a beautiful location.
Thanks for a great time, we will definitely be returning again!
Mr L. Taylor
The Rowans PRU
Relaxing Eco break
This countryside retreat was the perfect place to spend a relaxing few days. The wardens were incredibly welcoming and provided excellent recommendations of local walks (and pubs!). We particularly enjoyed the train spotting, the eco shower and like many others, the Dutch oven. Highly recommended!
Incredibelly tentastic!
Perfect place for a getaway. Accessible yet secluded. I wish our long weekend had been a 2 week stay. Highlights included having our very own fire pit, extremely cosy bell tent and the wardens, who were faultless and smelled great. Make sure you ask uncle Pete to show you his legendary twig collection. And whatever you do, don't leave without experiencing Amy's epic avian oratory.
Woodland wonderland
  Couldn't have wished for a more perfect weekend getaway. Lots of time spent outdoors exploring the woods, watching wildlife, cooking in the dutch oven, roasting marshmallows over the fire, waking up to hear the birds singing from our big, comfy bed, hot showers with a view, running to wave at the train as it whistled its way past on the Bluebell Railway.
It is clear from the little touches you see all around the site that the lovely wardens, Amy and Pete, are passionate about this beautiful spot, and they're more than happy to share some of the secrets of Wild Boar Wood with you if you're interested. Excellent, clean facilities. We will be back!  
Perfection.
The reason I booked this campsite was all the positive reviews I read - they were not wrong! We were blessed with gorgeous weather (6-8 May 2016) which of course improves any camping situation, but I really believe this is a must-visit place. Amy and Pete (and their guest) were fabulous; helpful, informative and friendly. The bluebells throughout the wood were just beautiful, the tents and equipment were clean and fully functional and the proximity to the Bluebell Railway presented a magical opportunity for the children to all shout "TRAIN" and run to the neighbouring field to wave at the passengers every time one passed - a picture perfect memory I will never forget and one I hope to repeat. 
Amazing break
Spent a lovely weekend in the semi ancient woodland back in may. From arrival our hosts, Amy and Pete were attentive to our every needs and sound as a pound to go with it. Kids loved staying in a bell tent and cooking on an open fire. Walks around the woods, nature trails and the roar of the bluebell railway steam train as it passed in close proximity to the site made this weekend one to remember. Loved every minute. Will strongly be recommending this site to anyone and will be most definitely be making a repeat visit next year. Thank you!
Amazing Campsite
I have just returned from a long weekend at Wild Boar Wood. I don't really know what more to add that others haven't already commentated! Having been to many campsites in the UK this is without doubt the best that I have ever been to. Amy and Pete are just the most amazing hosts that go out of their way to make the whole experience more enjoyable! Everyone I spoke to was having as much fun and enjoyment as I did! Only down side is that it closes in a few weeks for the winter so get in fast to enjoy before it re-opens again next year! Thank you Pete and Amy for such a great experience! Duncan

Not long enough
I spent a little time here with family and a few friends this month. It was the perfect place to unwind, soak up woodland atmosphere, and forget the grind for a while.

A great environment enhances great company even further - Wild Boar highlighted the simple splendours of sitting around a campfire with good food and drink, quality company and very happy children. I only wish that we'd been able to spend longer to explore the surrounding woods at greater length and make better use of the exquisite yet minimal site facilities too.

Will be back!

First time ever!
This was a very first time ever to visit camp site for my daughter and she loved it. She walked a lot, run a lot, giggle a lot and smiled a lot. She even told us that she wants to go back again.
Everything you need are there. People who are looking after the camp site are very nice.
There is a steam train run next to it. Airplane flew a lot but you know what kids love it!!!
We will go back there again for sure.

Just book it, it's brilliant!
The reason I booked this, for 3 nights, was on the strength of the reviews.  Having now been here's another to add to the list of 5 star plaudits, each one well deserved.
Even before we'd set off we had a welcoming text from the current wardens, Pete & Amy, a nice touch.  When we arrived we were then greeted by them moments later, extremely friendly and welcoming.  Massive wheelbarrows loaded we headed over the road with all our stuff, down the hill and into the wood.  Lots of smiling faces greeted us,  they were already enjoying the wonderful space and atmosphere we were just discovering.  Our spot was very secluded and in a natural clearing of trees - just perfect!
There are plenty of reviews of the equipment and tents, I'll focus on the feel and some other aspects.  The bucket shower, heated by the wood burner, is a delightful thing that has to be experienced.  Take a bucket of heated water and replace with another of cold, such a delightful nod to the ethos of the place, everyone living harmoniously.
It was just me and my daughter (7) - but so secluded as to be completely possible to let her run around with the other children whilst I set fires and made meals.  You get a grill stand and a wood fired burner but we took our Dutch oven (highly recommended!) and ate like kings.
We used as a base to do cycle rides along the glorious country lanes with amazing views as well as for a spot of trout fishing - Alyssa caught her first trout on a fly so an amazing memory right there!

The water on site comes from a natural aquifer via a borehole, its so naturally soft a few drops of eco cleaner sorts all the dishes and being from London with its harshly hard water, it tastes so good!   I'm missing the water already!
Pete and Amy could not have been more helpful, nothing too much trouble but leaving you alone to crack on unless needed which really enhances the wild aspect.
We will most certainly be back - cannot recommend this place highly enough.

Hidden delight!
We stayed at wild boar woods for 2 nights and it was absolutely fantastic. This was our first time here but it will not be the last, despite the thunder, lightening and buckets of rain trying to deter us! Pete and Amy (the wardens) kept in touch via text messages and helped us to our tent with all of our gear and then showed us around. We got a fire lit with our ample supply of wood and let our 2 children (7 & 3 year old) explore the site whilst we unpacked and got cooking. There was plenty of room in the tent and it was really comfortable to sleep in, the fantastically thought of bucket shower was a great experience for the family and thoroughly enjoyed. Pete and Amy are a fantastic asset to this site and always helpful and on hand if needed. All in all if you do not give wild boar woods a go it is you that is going to miss out!

100 out of 10!!!!
Wow, what can we say? We stayed at Wild Boar wood last week and the children didn't want to leave! We are not campers, and with an 8 month old baby we were not sure what we were letting ourselves in for, but we were blown away with this idyllic campsite.  The weather was gorgeous when we arrived and with the wood already provided at our tent when we arrived we set upon lighting a campfire, whilst the children explored the woods.  Pete and Amy had kept in touch with us via text and upon our arrival helped us down to the  woods with the wheelbarrows.  We were shown all the facilities, and the children were excited to use the bucket shower! Me, not so much!! However. the following morning I showed willing and it was great. The water was hot and the view from the shower, fabulous.  We all slept well, the baby had a travel cot and the girls had their own beds.  Our double bed was extremely comfortable and the tent very warm.  Despite the rain, thunder and lightening the following day everyone was still in high spirits.  Everything you need is provided in your tent.  Pete and Amy, the site wardens are very helpful.  When we asked the children what would you give Wild Boar wood they replied 100/10!  I think this says it all. We will definitely be back.  The children are already asking us when.  Thank you so much for a wonderful few days. 
Fab-u-lous!
Yes, a simply fabulous campsite. I've done an awful lot of camping over the years, but never stayed anywhere quite like Wild Boar Wood. Beautiful, secluded location right in the heart of a lovely little wood. It is so tranquil and you feel completely immersed in nature: buzzards flying overhead, baby owls hooting at night. Even the 'ecoshower' is a genuine pleasure, with its view out over the meadows! Can't recommend it enough.
Instantly relaxed!
As soon as we arrived we were al made to feel so welcome from the wardens Amy and Pete. They came to meet us with wheel borrows and walked us to the camp. The bell tents are perfect for a family of four, couldn't quite believe the memory foam mattresses! All the equipment that you need is provided and in great condition. The woods are perfect for children who like to explore and climb, especially city kids like ours!. The facilities are spotless and well stocked. For nature lovers you can spot many different birds and woodland creatures, Pete even showed us a glow worm! As someone who finds sleeping very hard outside my own bed I was extremely pleased to have a great nights sleep, really cosy, warm and comfortable. It was only two nights but felt like a proper family break. Definitely recommend.

An absolute gem!
This campsite is an absolute gem. It caters for both families and larger groups as well as those wanting a little more of their own space. Every small detail has been considered, from wheel barrow collection from the car park to carry your kit to the site, logs and fire pits ready for cooking or relaxing around an open fire to daily freezer packs for your cool box. The wardens make the experience extra special, such a lovely welcoming couple who really do go above and beyond to ensure you have the best time. Can't recommend this wonderful campsite enough. 

A haven
Our stay at Wild Boar on a raining weekend was so magical. Fires burning, secluded woodland, attention to detail, a great balance between warm hospitality of Pete and Amy and privacy. The place is stunning and they have made it so beautiful in an authentic and caring way. It was hard to leave the site to go off walking!! We loved it and will return soon

You've GOT To Go Here!!
We have just returned from what was possibly the worst weekend in terms of rain and bad weather, but can honestly say we had the BEST camping experience we had hoped for. From the moment we arrived (in the rain), we were made us feel welcome, and I was more than pleasantly surprised at how much attention to detail had gone into our campsite. Everything was clean, smelt fresh, and time had been taken to ensure we had a great first impression. We had one of the faraway bell tents which gave us some distance and privacy from the main area, however there was a fire safety and fresh water point nearby so we felt well catered for. Despite the wet weather on both the Friday evening and Sunday morning, the Saturday was a lovely day and we finished off a long day of walking with a fantastic campfire feast and drinks. I think the camp has found the right balance of accommodating authentic campers with those who would like some more creature comforts such as running water, flushable toilets, and an emergency gas stove. The smaller details such as changing the ice packs in the cool boxes daily, giving us assistance with the fire and being on hand practically 24/7 means I can't find fault with the experience. In particular, Amy and Pete were incredibly accommodating hosts without being over-bearing, and probably made the difference between it being a wet weekend of camping and a weekend we will remember fondly. We hope to be back again soon!!
Perfect!
Wild Boar Wood is the perfect getaway from it all! Magical woodland to explore, lovely and very helpful wardens on site, everything you need for great camping is all supplied (you just need to bring your own bedding, food & drink oh and toothbrush!) My children (ages 8 & 4) played all day long never bored. Loved that we could have a proper camp fire! Cannot wait to come back next year! Highly recommended 😀😀😀🌲🌲🌲🔥🌲
Perfection
We have just spent a fantastic weekend at Wild Boar Wood, with our group of Italian students. I have been camping for over 30 years and never have I found such a wonderful campsite, so cleverly and sympathetically (to the environment) laid out. However, the real jewel in the crown, were the two wardens. To be honest, they were not really wardens (in the sense that I have experienced previously on other sites) rather they were an excellent host and hostess, for whom nothing was too much trouble. They are a huge asset to the campsite and as a result, I will be returning to Wild Boar Wood, later this season with just my family. Next year, I hope to bring more groups and larger ones to stay as well.
The site is the most beautiful site I have ever had the privilege and pleasure of staying at in the UK. My young children (10, 8 & 6) who usually try to be glued to their tablets, did not once ask for them (we hadn't brought them anyway!) They loved it, as did our teenage Italian students that are with us at the moment. From cooking over an open fire, helping the wardens (hosts!) with planting a tree, playing rounders in the field, exploring the wood, to mad running into said field to wave at the steam trains of the Bluebell Line (who always waved back) the kids never once were bored and slept soundly both nights.
Off grid wild camping (but without the need to 'make camp') this is quite simply the place to go! We are coming back later this year and next year!
Can't wait...........
Nice!
I have been to Wild Boar twice (yes, I went back!) and it is a top place to stay. Enclosed within a beautiful little forest, surrounded by lush fields, and the Bluebell Railway behind to give you a whistle throughout the day. The surrounding villages are quite picturesque. The campsite, with its roomy bell tents and fire places outside for cooking and staying warm (if need be) will be a home away from home, but right in the middle of nature - superb place to stay! This year's wardens, Amy and Peders are great hosts and their relaxed yet attentive manner is all you'd want. And did I mention the cracking cheese farm just up the lane???
Love it here!
I recently celebrated my birthday at Wild Boar Woods. What a wonderful weekend! The best birthday ever! The setting was idyllic, the weather was perfect and I loved every second. The site was pretty busy but this added to the atmosphere - happy children waving at the steam train and relaxed couples cooking over the campfires. Everyone was so friendly, especially the wardens - Amy and Pete. I will definitely be back very soon! Highly recommend. 
Bell Tents near the Bluebell Railway
I stayed here for two nights in May and had a lovely time: wandering through the site's woodland (spotted a deer and a barn owl very close to the campsite), showering under the bucket shower, waving to the steam train passengers, and the absolute highlight for me was having a proper campfire - sitting by it,cooking on it and toasting marshmallows. Plus waking up to hear the birds singing was a real treat.
The bell tent was fabulous with an additional awning to protetct you in case of rain, there is room to stand up and a lovely comfortable bed.
The wardens are very friendly and helpful and clearly love the big outdoors.
This is a weekend away I plan on repeating.
Perfect Hideaway!!!
A stunning little hideaway to get away from all your woes! Set in a small copse, this was a wonderful location to retreat to. With four children in tow, they were never bored. The wardens Pete and Amy were full of interesting facts about the local wildlife and places to find it too (all manner of bugs, birds and grass snakes!!!). Linked to the most stunning field joining the Bluebell railway, the kids loved chasing and waving at the steam trains. This is the perfect place to switch off the phones and iPads and really sit back and enjoy a wonderful corner of the English countryside. Will definitely be returning!!!!!
Bell Tents and Bluebells in a Beautiful Location
Just spent the weekend at Wild Boar Wood and can honestly say this is one of the nicest and most down to earth campsites I've ever stayed at. The location and secrecy of the site are what make it a truly unforgettable experience. The woodland is a beautiful paradise of connected pathways amongst ancient trees and diverse wildlife. Occasionally a steam engine goes past in the distance, there are brilliant outdoor bucket showers and Amy and Pete - the on-site wardens - are great: they were full of information about local tourist attractions, and Pete especially seemed to be an encyclopaedia on the local bird population. If you're looking for the perfect hideaway in the most picturesque of places then i suggest you go to Wild Boar Wood. You will not regret it.

Not Luxe, just Lovely
We had a great two night stay at Wild Boar Wood with our three young children. We didn't want to be on a campsite with hundreds of other people, motor homes, and toilet blocks, but something a bit more 'wild' (without the hassle). So a campfire and pretty setting were a must. 
Wild Boar Wood was perfect. Not too many people, not too big, but proper, in the woods camping with a fire, and the pace of life that comes with having to cook your own food in the open and then heat the water to wash up. 
The tent was clean and comfortable, and the facilities were as good as I'd expect from a site that talks up it's eco-credentials - it wouldn't be very eco with everything new and shiny! The wardens, Jane and Heather were helpful and friendly and were obviously there because they believed in the ethos.
We hope our children will never forget their evenings sitting around the fire in the dark woods in their PJ's drinking hot chocolate and listening to stories! But even if they do I'm sure we'll be back. 
LOVED IT
Had a great time - friendly wardens, very peaceful...no mod cons....camping where you don't have to bring the tent.
Didn't try the shower but looked fun.
3 boys had a GREAT time in the woods - can't recommend highly enough.
Absolutely Perfect
My wife, myself and our twin 7yr olds have just returned from an absolutely perfect weekend at Wild Boar. We're not hard core campers but have been to a number of sites across the UK and this for us was just the best we've experienced. The setting is everything a city dweller could hope for their children to experience but the absolute stand-out was just how lovely and warm the Warden and her family (who were helping out at the time) were. Our girls had the best time ever (many tears when we had to leave) because the area in the wood is safe and they could just romp off with their new found friends to have adventures - they demanded we had to come with them so they could show us the "Fairy Tree" that they'd discoved all by themselves. The steam train chugging by regularly also added to the magical atmosphere. I can't recommend it highly enough.

Best fun we've ever had in the rain!
Despite 48 hours of almost constant rain, we had a fabulous 2 night stay here. Everything was so well organised, from the clear directions to the warm greeting we got from Heather and Jane as soon as we set foot inside the campsite. It was such a luxury to be able to sleep in a tent that didn't leak, with super-comfortable beds and a carpet which gave it that extra 'cosy' feel. Lighting a campfire was a challenge but both Heather and Jayne helped us out on several occasions and the fact that we were so sheltered by the trees meant we barely noticed the constant drizzle. My three kids, all screen-junkies, didn't complain once- they loved every minute of it, from the fried bacon in the morning to the toasting of marshmallows last thing at night. By 9.30pm they were all fast asleep, which is unprecedented! We will definitely be returning later in the year, hopefully this time to experience some sunshine!

Magical
We may not have found the fairies in this wood, but we certainly discovered magic. Myself, husband and two children had an utterly idyllic weekend here. From walking through the fields to the wood with our world in a wheelbarrow to waking up to the sounds of the birds, this is the place to come to truly reconnect to nature.
The eco-shower was fun, and got the whole site talking while having to make a fire each morning for a cuppa created a bit of a 'who can make their kettle whistle in the wood first?' competition. Oh and tents had unexpectedly and incredibly comfortable beds - we all slept so well.  Come here to reconnect with your family, the outdoors and yourself. Perfect!
Wonderful adventure
We had a wonderful 3 day bank holiday weekend. The two female wardens were incredibly helpful, and took our two children on a wonderful practically free nature trail, there was no restrictions for the childrens age or booking required for the trail and it was all very relaxed and family friendly which is the feeling for the whole camp.  The bluebell train regularly runs past the site and all the children from the campsite run out into the adjacent field and wave at it, the kids can all hang out and make new friends wandering around and playing throughout the site, woods and adjacent field all very safely. They can feed the chickens and you get fresh eggs everyday. It was all good fun getting your belongings from the car to the tents in wheelbarrows too. I would really recommend this site, we have two children aged 3 and 7 and they loved making the fires and making friends with all the other children on the site. 
Fantastic Weekend!
This was our first family camping trip and it exceeded all expectations!
We spent 3 nights at Wild Board Camp and loved every second. We received a very warm welcome from the wardens, Jayne and Heather. We had a perfect pitch, secluded from others and everything we could have needed was right there waiting for us. The bell tent was well equipped and the beds comfy. The site was so secluded and safe we were more than happy for our kids (9 & 3) to run free, make friends and generally just have the time of their lives - neither wanted to leave! The kids loved the sandpit and the chickens - especially collecting the eggs with the wardens. The Bluebell line provided much entertainment with our 3 year old running into the field to see each train that passed and always getting a 'toot' from the driver. Evenings were great, spent toasting marshmallows over the fire and just relaxing.
Both Heather and Jayne went out of their way to make our stay / experience special and we look to forward to going back.
We would highly recommend this site.
Belltent Birthdaty
What a wonderful way to celebrate a birthday...!!!! nestled in beautiful woodlands with a carpet of bluebells. We were warmly greeted by Heather & Jane, two very friendly & competent wardens who helped us from the carpark with the use of well thought out wheelbarrows. 
As a party of ten we occupied 5 well sized bell tents all of which were fully ladened with everything you'd need for a comfortable stay. We were allowed to decorate our area with ballons, lights & birthday decorations which made the campsite magical as the sun went down. A perfect setting to sit round a campfire & celebrate with friends.
I'd like to recommend 2 pubs that we also went to for some lovely food. Heather was kind enough to call us cabs which made the journeys so convient for those who were too lazy to walk.The Sloop was only afew mins away & in a lovely setting it served up great food ,ambience & was very friendly. The Crown in Horsted Keynes was a real treat for Sunday lunch..mmmm...the best pork crackling ive had. More Gastro with excellant service, quality of food & plush interior.  We managed a drink in The Green man opposite so successfully ticked off all 3 pubs.
 We did cook breakfasts which was great fun, the firestoves & grills provided were excellant & became quite competitive whos was the best....mine of course!
I cant recommend more highly Wild Boar to anyone who is looking for a perfect hideaway break. The location is perfect, the woodlands magical, the belltents a luxury & the wardens both warm, engaging & a blessing to the site. All the Happy Campers thank you all so much for such a wonderful stay & memerable birthday celebration...Until we meet again, may the sunshine break through the trees & keep a smile on your face....

Bluebelltastic
We have stayed at Wild Boar wood twice now and loved it.  Once a few weeks after it first opened and last June (2013). 
The tents have everything you need to cook up a feast on the open fire, including wine glasses!  Since our first visit the place had grown back and we were lucky enough to enjoy the carpet of bluebells and notice the new additions.  Each tent has it's own 'space' and includes a picnic bench with a sturdy parasol if it does rain, a grill for the fire, kettle with little stove and good camping chairs.  Within the grounds the eco toilets and shower with water heated from burning logs that have solar lit paths leading to them.  There is also a communal area, which is covered with a material roof, which we did not use but would be good if part of a group or want to meet people.  We were a couple and have done last minute bookings so not managed to get the tents out of the way but even so the place tends to attract nice people so happy chatting to our neighbours.  It's very child friendly so lots of families there. 
The campsite its self is set in a wood in a corner of the field - you have to park your car and walk your stuff in a wheel barrow (I could imagine some people would complain) but it to get away from cars and noise you have to put in a bit of effort!  You can do lots of lovely walks straight from the campsite and find some pubs for a cheeky pint enroute.  We saw loads of butterflies, birds and will definitely be back.
If you want to camp, are limited on time and worried about the weather then this is the perfect answer - a spot of glamping (obviously more expensive that pitching up in a field): pack up your bedding, food, wine and walking legs and you're ready to go!
Thanks Hugh and team

Amazing weekend for everyone!
We spent a fantastic weekend at Wild Boar Wood - two families, with teenage kids are a tough audience to please - but we succeeded! Glorious, comfy bell tents hidden away in the woods, a roaring camp fire and idyllic countryside (not to mention a great local pub) combined to make the perfect break. The kids found themselves surprisingly at home roaming the campsite, gathering wood and dashing off to watch the Bluebell railway. Kids and adults alike loved the rope swing! In fact, the only complaints we heard were when we had to pack up and come home. We loved every minute and hope to return to Wild Boar Wood or Beech Estate.
My Say
This place seems to be interesting. Planning to go in summer!!

A wonderful time!
We celebrated our daughter's 9th birthday at Wild Boar Wood and had a really great time!  So much to see and explore,  good facilities and we all enjoyed singing around the campfire while toasting marshmallows.  We took a group of her friends and easily got 8 of them in one of the bell tents which was huge fun for them.  Highly recommended and we will go back very soon! 5 star all round!
Claire Martin
camping with a difference
 Imagine you've had a hard week at work or at home with the kids and you want to take the family away for a few days to unwind in the summer. You fancy a dose of camping well Wildboar Wood offers this but with some nice touches. There's no hassle of having to put up your tent. The large bell tents are already erected on platforms above the woodland floor. You sleep on comfortable fold up beds. And all your crockery and cutlery is provided as is a bag of logs for your camp fire in the evening. You can enjoy also a hot eco shower thanks to water heated by a wood burner. The camp is set in a secluded wood just a short walk down a hill from the main road. And you can see and hear the Bluebell Railway steam trains chugging along as the rail line is just behind the wood. The children loved running down to see them go by and enjoyed looking for the Gruffalo on night time walks. While us parents were able to relax around the camp fire in the evening enjoying some tasty camp fire cooked food. Would definitely recommend it

FireTV and other great things in the wild wood at Eco Camp
A couple of years ago a friend was launching a new magazine for the socially conscience living in Brighton, neither of which I am.  I saw this interesting article for a new eco camp with beautiful bell tents being off grid.  I called the number but was told they had not opened yet, but they were planning to open in a few weeks. I immediately booked a bell tent for myself that first weekend.  I am so glad I did, I got to meet the guys and their wives/friends/kids while they were putting the finishing touches on the site in Wild Boar Wood. I had no expectations but I was incredibly surprised by how comfortable the tents were and the real beds provided.  But I have to admit to loving the open fire option. After camping in New Forrest camp sites where caravans and tents sit next to each other and open fires are banned this was a beautiful change. 
The first evening I sat my myself reading by the fireside and feeling logs into it one at a time.  This was the first weekend and unusually pretty full and I met some very interesting people around my roaring fire. Professional people, young people, older people all looking for a way of leaving the cities and getting some quiet relaxation within an hour or so of London and other places in the south.
I didn't get the chance to use the shower back then, it wasn't ready but the other amenities for the loos were top notch. This year I am going to book at the new site, so I will review that one based on the excellence of the Wild Boar Woods site.
Stunning location
The campsite is tucked away in the lush sussex countryside - excellent facilities and all eco!!
We will certainly be back this year with the family...
Wild Boar Wood - little piece of heaven
We have now stayed at Wild Boar Wood several times and cant imagine not going back now every summer. It is a little haven of peace when the children are safe, free to run and happy and the grown up's, relaxed, carefree and high spirited. It is a wonderful esacpe from the reality of real life, we always come home re energised. The guyswho run the campsite can not be more helpful - highly recommed this site and cant wait to go back in the summer.

The perfect hideaway retreat
This campsite is an absolute delight. Hidden from any surrounding roads with only the sound and the magnificent sight of the Bluebell steam train (roughly 3 times a day). From the moment you arrive from across a field (1-2 minute walk) you feel as though you are somewhere magical.
We were lucky to have the whole of the Wild Boar Campsite to our family with 15 of us camping for the weekend and 4 extra visitors for an open fire cooked barbecue on the Saturday night.
Everything we needed was available on site from fire wood - bottle openers. Having stocked up a plenty on food and wine there was no need to venture anywhere else. 
However we did go for a short walk to the dairy farm where we were greeted with huge smiles by the farmer. All 15 of us had the opportunity to milk the cows and we bought delicious cheese to go with our biscuits and port that evening (we bought our own port to 'glamp' with.)
We were aged between 17 and 62 and everyone had a delightful time.
Thank you eco camp! We will be back!

Secret escape
This campsite is the perfect hideaway and a great vantage point for train fanatics wanting to catch a glimpse of the old steam train on the Bluebell railway. The camp has clean spacious tents with all the cooking gear all you need is a duvet.  There is hot water, interesting toilets, a cool wood burning kettle and the bloke who owns it is really enthusiastic about all things Eco. The ranger Adam was also very helpful and kept the place looking tidy. I would definitely visit again and recommend to friends.  
Amazing time!
I recently stayed at Wild Boad Wood with my five year old son for a two night break. All I can say is that when we went to leave my son was grumbling so much that he wanted to stay longer! And in honesty, I would have loved to. The campsite is set in a secluded wood with so much to see and do near by and such an adventure for kids old and young! What sets this campsite above others is the attention to detail, as soon as you turn up in your car there are wheelbarrows to take your provisions to your tent. The bell tents are big enough to stand up in,I'm 6'2" and there's plenty of space. We were met by Rebecca, a very helpful Warden who showed us to our very clean and preped tent and gave us a tour of the camp site. Lovely open fires and very nice neighbours made it a very enjoyable stay, we will be returning!
Switch off and unwind
What an amazing spot - feels like the middle of nowhere, yet easy to get to. The campsite was everything we'd hoped for: peace and tranquility, countryside roaming and a good roast in the local pub. Will definitely book again next year.
Why book with Cool Camping?
Best Price Guarantee, with no fees
Instant booking confirmation
Trusted for over 10 years
A chance to win prizes in our regular competitions
Book campsites near Wild Boar Wood Campsite