Book campsites near Surrey Hills Yurts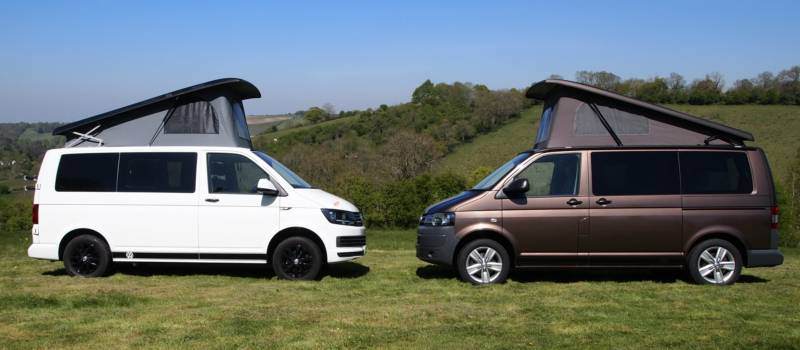 Holidays in Croydon
Holidays in Greater London
Holidays in South East England
Glamping in Surrey: where London ends and England can begin
The Surrey Hills; 'The place where London ends and England can begin'. That's what G.K Chesterton said about The Weald, the wider area to which, if we're getting pedantic, those Home County hills belong. It's that vast swathe of enshrined Green Belt land, the graphic accompaniment to so many gloomy news reports on the capital's housing crisis. And as anyone who's scaled The Shard's vertigo-inducing 72 floors will testify, on a clear day the green goodness of the Surrey Hills shimmer tantalisingly on the horizon. Perhaps because of their proximity to the capital (Coldharbour, the highest settlement lies just 26 miles to the south of Charing Cross), this affluent Home County isn't always the first name that springs to mind when looking for a truly off-grid camping destination. But make your way through the stockbroker belt – dominion of ageing rock gods' mock Tudor piles and footballers' Esher McMansions – and secreted within the salubrious surroundings of the Mole Valley is just the kind of rural retreat that's tailor-made for urban émigrés.
Plotted on 15 acres on the wooded fringes of the village of Westcott, Surrey Hills Yurts is the creation of garden designer David Seales and farming enthusiast partner Joanna. This project has been nearly two and a half years in the making, when the pair acquired the site with a vision to nurture a relaxing, rural hub for dropping down a gear from the fast pace of city life. The luxury yurts are the perfect hassle-free hideaway to hole up in and really immerse yourself in the surrounding sights and sounds of Mother Nature at her most dazzling.
Not surprisingly, there's a strong eco-awareness to David and Joanna's luxury offering, with compost loos and bio-degradable toiletries supplied to minimise the impact on this unspoiled environment.
The site also hosts its own smallholding of prize Sussex cows and rare breed Gloucester Old Spot pigs – the well-reared meat of which you can enjoy sizzling over the BBQ during your stay. Be sure to stock up on the wealth of lovely artisan produce a stay in this part of the world affords.
A stay here isn't just about chilling in chic surroundings (though you're well inclined to recline as much as you want – particularly with massage therapy on offer). The myriad network of walking routes and cycle paths emanating from the site lead across the Area of Outstanding Natural Beauty to innumerable unmistakably English villages, all brimming with welcoming pubs and tea rooms for that well-earned post ramble pint (or scone). Bushcraft courses are run throughout the year too, with everything from willow weaving and wood carving to dye making, archery and ecology walks on offer. You can even learn to ride a horse and carriage, the very same one that can chauffeur you to the site from the nearest train station.
Details
Facilities
Yurts include one double bed and four single futon beds (duvets, pillows, linen and warm blankets included); woodburner with first lot of complimentary logs (extra logs available for a small fee); chest of drawers, table and chairs, room divider, bookcase with games and books. Local area information pack included. Communal kitchen area with gas-fired stoves and firepit. Luxurious washroom and compost toilet a short walk from the yurts with bio-degradable shampoo and shower gel, towels, and toilet roll. A lantern and fairy lights included but you'll need to bring your own torch. Bushcraft courses, willow weaving, archery, horse riding, and guided walks arranged on request.
Suitable For
Just the glampers. Tents, caravans, dogs – no. Large groups are welcome including well-behaved hen parties (no stags – sorry boys!).
Nearby
Surrey is an oasis of verdant hills less than an hour to the south of the capital. Surrey Hills AONB boasts innumerable lovely walks and cycle routes, including Box Hill, Leith Hill, Hindhead Commons and the Devil's Punch Bowl. The Westcott to Sutton Abinger cycle route is a gentle 9 mile circuit through some of the county's loveliest villages. Visit the Mole Valley Cycling forum for all the latest information on cycling in the area. Bike hire can be arranged through Joanna. You could even try your hand at carriage driving lessons with the neighbouring Daniel Brown. Pretty Dorking is the quintessential English market town. Its historic West Street is brimming with antique shops and one-of-a-kind boutiques. The kids will love Bocketts Farm (01372 363764), a working family-run farm that both entertaining and educational. It boasts a menagerie of furry friends and there's also a play area and a farm shop selling lots of lovely farm-produced treats.
Food & Drink
Basic provisions are included as well as tea, coffee and sugar. Guests can also pre order groceries from a range of local producers – Joanna can email a list of available goods to choose from, including meat, cheeses and chocolate, which will be waiting upon arrival. You can even pick up some rare-breed pork from the farm-reared Gloucester Old Spots pigs, perfect for grilling over the firepit. Pubwise, there's plenty of options of the gastro persuasion. The Plough Inn in Coldharbour is a charming 17th-century inn, while The Stephen Langton (01306 730775) in Friday Street is a local favourite, serving inventive pub grub classics. The Wotton Hatch (01306 887694) is another noteworthy gastro – buy a bottle of wine or a pitcher of beer and they'll give you some delicious bar nibbles for free. Forest Green's The Parrot Inn (01306 621339) serves elegant cuisine in surroundings to match. The Abinger Hatch (01306 730737) does a great Sunday roast and there's few better places to enjoy a cold beer on a hit day than their gorgeous beer garden. For those partial to a drop of vino, Denbies Wine Estate (01306 876 616) offers tours and tastings at its award-winning vineyard, England's largest.
Opening Times
All year.
Location
Contact Surrey Hills Yurts, Mad Horse Copse and Meadow, Logmore Lane, Westcott, Surrey RH4 3JN
Getting There
You can reach Surrey Hills Yurts at Mad Horse Copse from the village of Westcott on the A25. If you're coming from Dorking, enter Westcott and turn left after the Indian restaurant into Logmore Lane. If you are coming from Guildford, enter Westcott and turn right just after the church and before the Bay Leaf Indian restaurant into Logmore Lane.
Follow Logmore Lane for around three minutes until you reach a row of houses on the left-hand side. Just after the row of houses, there will be a sign for Surrey Hills Yurts, turn left onto a track and follow it until you can turn right into our parking area at the top of the woodland.
There is parking for six vehicles only (extra cars can be accommodated with prior notice) . If possible, please consider using public transport to to fit with our eco-friendly vibe!
You can cycle if you're within peddling distance or cycle from the train station.
Reviews
Add Your Review
Rated ★★★★★ over 1 reviews
The perfect setting!
We stayed with our 2 children in one of the yurts this spring. I have to say we had an amazing time together. The yurts are well equipped as is the outdoor kitchen. The owners Joanna and David were most hospitable and were really helpful with advice and information about the local area. This place is so beautiful and we will most definitely be back again!