Impeccably restored huts from the late 19th-century, kitted out for couples with king-sized beds, wood-burning stoves and views over the Kent Downs
Wendy and Neil Burrows have a passion for Greenhill Glamping that is contagious and once you arrive here it is easy to see why. In the south eastern stretches of the Kent Downs, two miles from the south coast, the countryside is full of history and on every countryside stroll you seem to stumble across some relic of the past. It's a five-mile walk to Dover Castle, three miles to the Battle of Britain Museum and a mile to the local, 12th-century church. It seems no surprise, then, that Neil and Wendy's glamping enterprise is about far more than just offering comfortable outdoor accommodation. Staying here is also about living amongst history. This is a restoration project and, in short, a truly one-of-a-kind glamping experience.
It started with a shepherd's hut, discovered half sunken in Romney Marshes where it had been abandoned for over 75 years and originally built by steam engine manufacturers Marshalls of Gainsborough. Wendy and Neil bought it in 2016 and set about painstakingly restoring the shell and woodwork. At the same time, however, they breathed new life into the interior, with modern day functionality such as electricity, running water and en-suite bathroom facilities. The finish is both modern – Edison-style lightbulbs cast a warm glow above a fitted king-sized bed – yet thoughtful. The names of World War II anti-aircraft gunners who sheltered in the hut during cold nights are still etched into the walls.
Within a year of opening to glampers, the shepherd's hut was earning rave reviews. And, thanks in part to Wendy and Neil's impeccable hospitality, was featured in The Telegraph as one of the best new (or is that old?) places to stay in Kent. So, when another dilapidated living wagon came up for sale – previously used by group ploughman who would tow their wares from farm to farm – the couple once again set about their craft of restoration. The origins of the Ploughman's Retreat are more mysterious – it was likely built by steam engineers Clayton & Shuttleworth – but, just as before, Neil and Wendy have strived to keep as much of the original structure in place. A wood-burning stove, en-suite shower room and modern kitchen provide the mod-cons glampers would wish for, but the sense of warmth and comfort within comes as much from the wooden finish and sense of history as it does from the king-sized bed. And don't expect WiFi; this is still a countryside retreat.
While the two historic structures each enjoy a private location on the farm, both enjoy views of the Alkham Valley and a similar situation within walking distance of the village. There's a decent pub, the old church and a riding stables, the latter just a few yards up the road, while numerous footpaths take you straight out into the surrounding downs. It's a 10-minute drive to Dover Castle and the white cliffs just beyond, and 25 minutes to Canterbury. And, if all that history is just too much, it's 10 minutes to the beach.
Best Price Guarantee
Easy and Secure, with instant booking confirmation
Trusted for over 10 years
A chance to win a brand new Coleman tent!
Gallery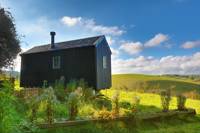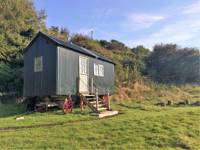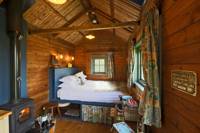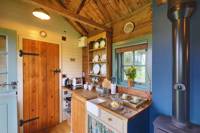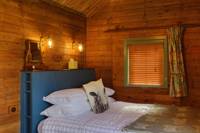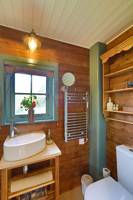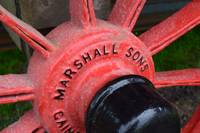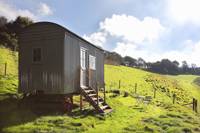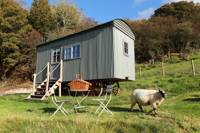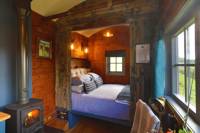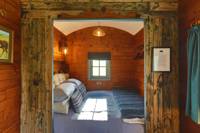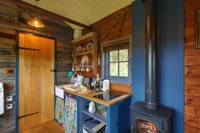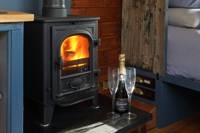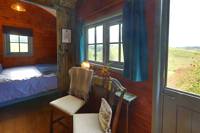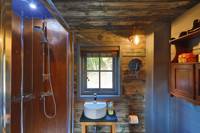 The Owner Says
A beautifully restored 19th century shepherd's wagon located on the Kent Downs in the beautiful Alkham Valley, near to Dover. The perfect retreat for 2 looking for a special luxury stay. Kingsize bed overlooking stunning views and ensuite with large shower. Woodstove for those cosy evenings tucked up inside! Outside fire pit and barbeque to enjoy sunsets across the valley. Our shepherd's wagon is situated within its own private paddock with private parking.
Reader Reviews
Add Your Review
What a way to spend 24 hours
We arrived to check in and were greeted with a smile by the lovely Wendy, and she showed us down to our hut !! We stayed in The Ploughman's retreat and although I had seen the pictures on online they really don't do it justice. Wendy gave us some tips on places to eat in the village and left us to get settled in we got ourselves acclimatise then decided we'd got for a stroll to the local pub. I must say the stroll down was far easier than the stroll back up Meggett lane at 7 months pregnant but it certainly got the heart going. Once back we got the fire pit going ready to have a bbq and settled in for the evening, The views are stunning the peace and quiet was well received and you can't argue with the facilities provided by Wendy we didn't want for a thing. We woke the next day after an amazing sleep in the comfy bed showered and cooked some breakfast to eat outside with the birds chirping and the horses happily wandering about. The only downside to our visit at Greenhill Glamping is that I didn't book to stay long enough. We will certainly be booking to stay here again, next time in the the Shepherds watch as my partner is a lover of anything world war 2 related. I can't thank Wendy enough for a great little break away 😊
Awesome retreat in the middle of nowhere
Little Shepherd's hut has everything you'll possibly need for a great weekend - starting from shampoo in the bathroom ending with BBQ tools and wood for fire outside as well as inside (there is an amazing wood-burner inside hut to make your evening even more warm and cozy). Surrounded by nature we even didn't listen music much - we had birds singing instead and gorgeous views over the fields with young horses and sheep. Only one thing we missed - the starry sky, because it was full moon first night and cloudy skies later, I only can imagine how great will be spent a 1-2 nights there in August. If you plan to rent this hut - please, please take a breakfast as well - compounded with local farm products it will give you great taste of the living in the heaven.
A glorious retreat
We stayed in Shepherds Rest for 3 nights in May and we were seduced from the moment that we drove up the lane that leads to the field where the hut sits and then when we opened the gate and saw the view that we would be waking up to each morning, we knew that we had made a truly awesome choice. Everything about this place is impressive because its so well thought out and executed by people who really care about comfort and making it possible for you to have an outstanding experience. Wendy and Neil have thought of literally everything that you may need for your rustic stay in nature and have managed to put it into a smallish space with great style and high quality. Having everything that you need to cook indoors, or BBQ outside over the fire pit, be cosy around the fire while the sun goes down(we had 3 stunning sunsets that felt like it was a display just for us) and then be kept warm inside by the woodburner, sleeping so comfortably on the handmade bed and waking to birdsong and sheep sounds makes staying in this adorable Shepherds Hut an idyllic experience. You could just hangout here with the sheep who provide great entertainment as they promenade up and down several times a day, go for walks nearby or explore further afield-we did a mixture of all of that-whatever you decide on, you will feel so content because of where you are. It is the most gorgeous feeling. Wendy is a very natural and professional host, a lovely lady who is so accommodating -even when we accidentally threw a whole cup of tea over the freshly washed bedding and the bed had to be stripped! This is a proper retreat that offers comfort and nature and staying here is nothing short of joyful in every way.
Absolutely perfect!
We stayed here last week and haven't been able to stop thinking about since! The Shepherds Hut contained everything you could possibly need; the second night was blowing a gale outside so we made use of the board games, but we didn't get cold at all throughout the night with the log fire, radiator and got water bottles! Can't emphasise enough how stunning the views are- we are planning to return when the weather is warmer, to make use of the table and chairs outside. Perfect place to get away from it all and unwind, Wendy was a brilliant host too; we loved the little touches such as the cake, milk, and personalised letter on arrival. We are definitely coming again! Thanks for such an amazing weekend to celebrate our anniversary!
A restful stay with everything you need
We have just stayed the weekend in Ploughman's retreat and absolutely loved it! Wendy was very friendly and helpful and sent us all the information we asked for prior to our stay. We had a lovely breakfast hamper which was filled with lots of locally soured goodies! The hut has everything you need, literally- All you need is your toothbrushes and toothpaste! The decor of the hut is beautiful and space utilised well. We came here to relax and unwind and that's exactly what we did. Wendy recommended a number of lovely pubs and restaurants to eat at and we loved using the fire pit and wood burner! We loved waking up to the inquisitive sheep in the next field and watching the natural scenery and wildlife.I hope to come back here for many more stays!
Fabulous and cozy
We had a wonderful nights stay in the Shepherd's watch. It was early in January and the weather was cold and misty, however the welcome from Wendy was warm and friendly. Nothing was too much trouble for her. The shepherd's hut was wonderful in every way, from the toasty wood burning stove to the industrial lighting, the spotless ensuit facilities to the sheep themed bedding. We had a roaring fire outside early evening then went to the Lydden Bell pub for a delicious dinner (10 mins drive away) On our return we put more wood in the wood burning stove and enjoyed playing dominoes and cards that were supplied. The bed is very comfortable and waking up to the beautiful views of the Alkham Valley cannot be beaten. I would recommend the breakfast hamper too. The locally sourced eggs and other products were delicious. Seriously fabulous stay. I'd like to go back very soon.
Highly recommended
We had a fabulous stay in this shepherd's hut. It's in a great location and the accommodation has been re-furbished to a very high standard, with every comfort catered for. When you add in Wendy's excellent hospitality and the wonderful breakfast hampers it all adds up to a truly memorable experience.
Beautiful setting,luxurious ,comfortable,superb!
The hut is gorgeous and beautifully fitted with a lovely rustic feel but with all the modern luxuries. It's cozy and comfortable and very well equipped. The view is fantastic and you are in your own paddock with nobody around with amazing sunsets around your own BBQ or fire pit. I recommend Wendy's breakfast hampers, they are delicious and set you up for a day of exploring - home baked bread and local farm ingredients!! I thoroughly recommend this for a romantic stay,a weekend break from the city, I'd live here if I could afford it:) one of my best weekends ever !!
Glamping
Just got home from a truly unique experience. Loved every minute of it. The shepherds hut is so luxurious and situated in a beautiful farmland setting. If u want a really chilled out few days, go. We had a barbeque every night while eat hung the sun go down and a beautiful breakfast bought to us in a hamper full of lovely fresh items. Wendy is so friendly and made us feel so welcome. Would definitely go again.
Wonderful stay
My boyfriend and I stayed at the hut for two nights. The hut is simply gorgeous, charming and beautifully restored, with a wonderful view onto the hills. Wendy is an impeccable host: we found cake and tea when we arrived, and she even gave us a jar of lemon curd when we left as my boyfriend love it! Breakfast and packed lunch were great too, made with fresh and locally sourced products. We'd definitely love to come back! Thank you Wendy and Neil!
We stayed only two nights but wish we had stayed 2 months
I booked the hut two nights as a birthday surprise for my boyfriend, he was delighted !!! The hostess Wendy was extremely nice and helpful, and had even prepared a homemade cake for my boyfriend's birthday. The hut is very charming and comfy in a traditional and rustic way. The view onto the green hills is amazing and so peaceful. What a pleasure to wake up to the sound of birds singing ! Perfect to relax, listen to some classical music or read. We had a lovely walk in the countryside among the meadows and cute cottages, and even walked to the seaside. We would definitely love to come back.
Cosy & Comfortable
This was our first time staying at Greenhill and typically it started snowing the weekend we set off. I was certain there was no way we would be warm, however when we arrived the wood stove was burning and the hut was ever so cosy. We enjoyed bubbles and marshmallow toasting by the fire pit and watched the sunset, before retiring to a cosy bed. The bathroom facilities are fantastic, and we had the added bonus of a Nespresso machine to get the caffeine hit to get us going for a day of adventures. The homemade cake was one of the many added bonuses, Wendy's attention to detail is impeccable and I shall definitely be returning at some point.
Best Price Guarantee
Easy and Secure, with instant booking confirmation
Trusted for over 10 years
A chance to win a brand new Coleman tent!
Book campsites near Greenhill Glamping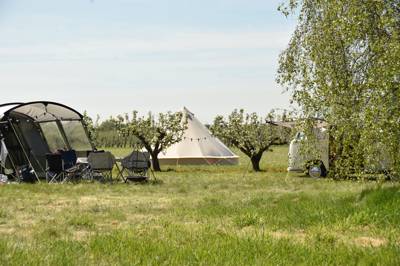 i
Campsites in Deal
Campsites in Kent
Campsites in South East England
Campsites in England
Available:
1 Pitch
2 Bell tents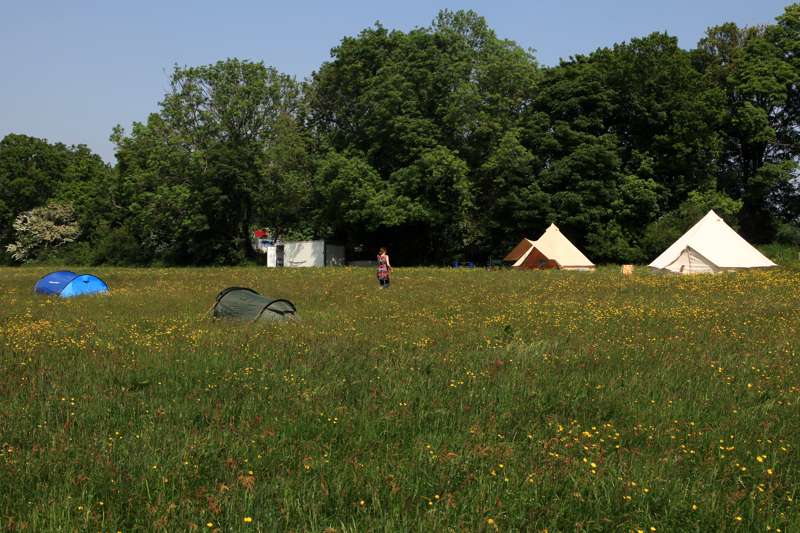 i
Campsites in Folkestone
Campsites in Kent
Campsites in South East England
Campsites in England
Available:
1 Pitch
1 Bell tent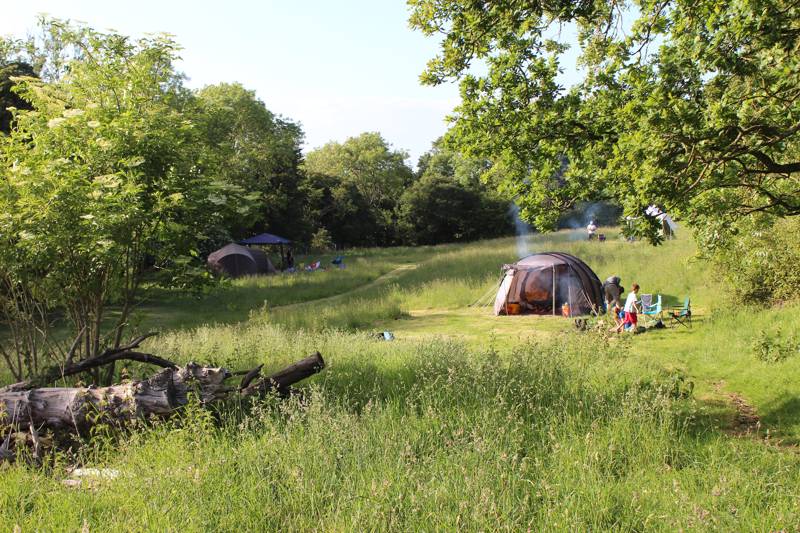 i
Campsites in Ashford
Campsites in Kent
Campsites in South East England
Campsites in England
Available:
2 Pitches
1 Bell tent