Longnor Wood Holiday Park
Longnor, nr Buxton, Derbyshire SK17 0NG




Well-run campsite with dale views – and no kids! (That'll be an upside for some and a downside for others.)
In the southern 'White Peak' area of the Peak District, surrounded by shallow hills, sits the village of Longnor. It's an idyllic place with a cobbled market square, pretty cottages fashioned from local stone and a thriving industry in clockmaking. The slowpaced, old-world ambience is epitomised in an inscription above the old market hall, which lists the tariffs for trading here – as of 1873. It's the sort of place that city dwellers visit for a weekend and immediately decide they'd like to move to. Most don't, of course, but Paul and Lindsey Hedges did. Already keen campers and on the lookout for a lifestyle change from their careers, they came across Longnor Wood – a campsite on the outskirts of the village. Its current owners were moving on and it was up for sale. Within a few short months, they'd snapped it up, ditched their jobs and moved their lives from urban Bristol to rural Derbyshire. They then set about creating the sort of campsite they would want to stay in. It was already an adults-only site when they took it over and the absence of kids running around seemed fitting for such a peaceful location amongst the dales. So, the rule remained. They set aside some of the 20 acres for wildlife, planted more trees to screen the tents from the surrounding hills and opted for as spacious pitches as they could accommodate. The result is a tranquil campsite that maximises the great location and minimises its environmental impact. All the essential facilities are here, but extra touches include a French-style boules court, a nine-hole putting green and badminton court. But Paul and Lindsey are keen to stress that the campsite's major attractions are not on the site at all, but all around. The market town of Buxton, home to a natural warm-water spring is only six miles away. It's sometimes known as the Bath of the north – given the similarity to its better-visited southern cousin – and not just for its spa credentials. The lovingly restored Opera House here is well worth a visit; during the July Opera Festival, you might even be lucky enough to get a ticket for a performance. On Tuesdays and Saturdays Market Place comes alive with a plethora of stalls, friendly, vocal stallholders and browsing shoppers. Longnor Wood is an ideal base for walking amongst the rugged scenery of the Peak District. Easily followed paths criss-cross the nearby Upper Dove and Manifold Valleys with a variety of routes for all abilities. The distinguished walks and views around here are quite something, with Dove Ridge, in particular, the place to head to for a stunning outlook and gentle inspiration. Who knows, you might even end up wanting to move here.
Gallery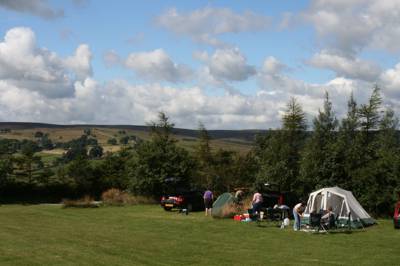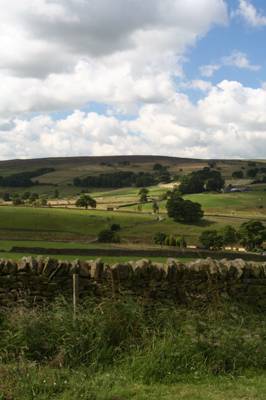 The Owner Says
Longnor Wood Holiday Park is a small select park 'just for adults'. Peace, tranquility and a very warm welcome await our visitors. Quiet, friendly dogs are welcomed on site (maximum 2 per unit) and we have a four acre field where dogs can exercise their owners! We are located in the heart of the Peak District National Park, an area of outstanding beauty, with unspoilt, dramatic rolling countryside and charming villages. We enjoy a quiet, secluded position, hidden from any road. Surrounded by woodland and farmland, Longnor Wood Holiday Park provides the perfect base for exploring the unique and beautiful Peak District. The picturesque village of Longnor, where Peak Practice was filmed, is 1.25 miles away, offering a wide selection of public houses all with a food offering, a craft centre, general store, post office and chip shop. The old cobbled square is the starting point for many lovely walks. We have 47 touring pitches for caravans, motorhomes or tents as well as traditional holiday caravans and luxury two and one bedroomed lodges available for hire. The park is open from 1st March to 10th January, offering the ideal location for your holiday in the Peak District National Park. Longnor Wood Holiday Park is committed to investing time and money in protecting and enhancing the environment. It is our aim to minimise waste and actively encourage wildlife. We are proud winners of the prestigious David Bellamy Gold Conservation Award for our achievements in enhancing the natural world for your enjoyment. Our ever-evolving program of green issues includes recycling paper, glass, cans and plastic bottles. We have implemented a number of the David Bellamy suggestions to reduce water and electricity consumption. We are also dedicated to creating a genuine wildlife haven. During your stay look out for woodpeckers, pheasants, squirrels, rabbits, hares and many more varieties of birds, mammals, butterflies and other insects. On site we have badminton, a boules court and a putting green. We have a small shop for essentials and a small laundry. We also have a covered pot washing area and an area designated specifically to tourist information. Whatever the weather there is plenty to do. On warm days walking, climbing or cycling are popular pursuits and on wet days there is always a farmers' market, or famous house such as Chatsworth or Haddon Hall to visit. Visitors are spoilt for choice with the number of public houses and restaurants nearby. Golf, fishing and even hang-gliding can be found locally. Many people simply come to sit and read, to totally relax and unwind and perhaps forget the pressures of modern living for whatever time they can. New for 2009, we have installed a pay per use Wi-Fi system for those customers who need to keep in touch or who simply like surfing the web. DO NOT USE OUR POSTCODE IN A SAT NAV AS IT WILL NOT BRING YOU HERE. USE LONGNOR AND FOLLOW THE BROWN CARAVAN PARK SIGNS FROM THERE.
Reviews
Sign up or sign in to leave your review of Longnor Wood Holiday Park
Longnor Wood Holiday Park
Well organised site with good facilities, toilets and showers were clean and warm. A bit blustery on the hill top, shame the amazing views were blocked by walls and trees but I guess needed for shelter. Still I would rather have woken up to the views and been cold! The nearest pub is a good walk downhill and an even longer walk up hill on the way back, too far for comfort. Overall a good site, made even better for being Adult only.
Longnor Wood Holiday Park
Well-kept site, clean and tidy, great on-site shop and shower facilities. It's pretty strict and there's a curfew on noise - any noise – so if you're hoping to sit around chatting beyond 10.30/11 I'd look elsewhere. It's pretty isolated and quite far to the local pub. Don't touch any of the pubs in Longnor, head a mile further to the Packhorse Inn which is really friendly, great ales and hearty food. The scenery and walks around this area are some of the best I've seen.