Stanley Villa Farm Camping
Lakeside rural tranquility and the 'kiss-me-quick' fun of the seaside – you can have the best of both worlds at Stanley Villa Farm's cute luxury camping pods
"A tranquil lakeside glampsite just 15 minutes from Blackpool?" you ask incredulously. No dear camper, we're not a few tent pegs short of a full set. The Lancashire Fylde is an alluvial peninsula bounded by the Bowland hills to the east, the Irish Sea to the west, Morecambe Bay to the north and the Ribble estuary to the south. Once harvested for peat by the locals, the land is incredibly nutrient rich and today, a wide variety of flora and fauna abounds. It is here that the industrious folks from Stanley Villa Farm have been busy creating their brand new Camping Bugs site.
The colourful purpose built 'bugs' are fully insulated and equipped (though you'll need to bring your own bedding). When your little ones have tired themselves out exploring the sprawling fields (the size of 4 football fields!), they'll love retiring to their den-like digs for the weekend. The communal Lakeside Lodge has everything you need for a hassle-free stay including washing and cooking facilities, plus a large common room.
The centrepiece of the site is the 5 acre man-made lake. The Flyde Trout Fishery welcomes all levels of anglers to fish the various breeds of trout. It's also not unusual to see wild deer as well as the usual suspects (rabbits, squirrels, pheasants, and a large selection of birds including; kingfishers, hawks and owls) congregating to sup from its trout-inhabited waters.
While not as wild as the fells of neighbouring Cumbria and a touch too far inland to enjoy coastal views, this part of the north-west has its own unique charm. Moreover, it's ideally placed for a bit of rural relaxation.
Gallery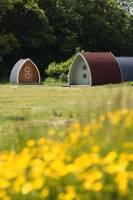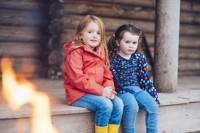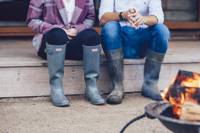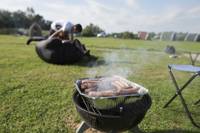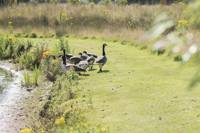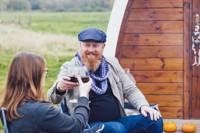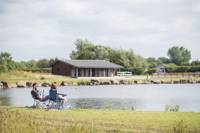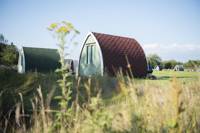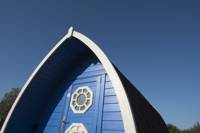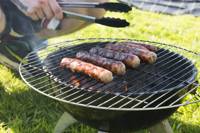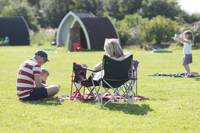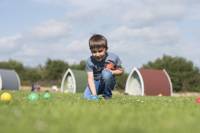 Video Tour
The Owner Says
Beautiful rural setting with Fly Fishing lake. Located just 15mins from Blackpool. Specialise in short breaks for families and couples. Cosy Camping Pods are all insulated and come with a battery powered light. Pods also come with their own firepit / bbq and firewood is available to buy on site. Clean modern facilities available 24/7 in our beautiful lakeside lodge. Free teas, coffees, hot chocolates, and even free hot water bottle hire! Rated number 1 in our area on TripAdvisor and won the Certificate of Excellence for 3 years running.
Reader Reviews
Add Your Review
Great for the grandkids
Stayed for a night over the Easter holidays with our grandsons. Our friends had the pod next to ours with their grandchildren. The children had a brilliant time with lots of room for playing. The weather was very cold at night but the sun shone in the day. Perfect for a short break.
Super wonderful holiday
We had an amazing time with friends escaping the real world for giggles and laughter in the great outdoors. We were warm inside our pod at the end of October and loved sitting round the fire at night. Will definitely return
Friendly campsite
My husband, myself (8 months pregnant) and our 4 year old son stayed here over the bank holiday weekend. This was our first camping/ glampimg experience and we were pleasantly surprised at our stress free and enjoyable the whole experience was. We were late arriving, however Alex, site owner, (contacted us (as he had to nip away from camp) to let us know our pod and all our extras were ready and waiting for us. While we were unpacking Alex arrived and was extremely helpful in ensuring we were settled in he even offered to move the pod we were in so it was closer to the communal lodge with me being pregnant. The lake on site was the perfect place for us to go on a little stroll before heading out to the eagle and child for our tea. When we arrived back to camp we lit our camp fire (like the majority of other guests onsite) and roasted marshmallows. The whole site was peaceful and quite and everyone was friendly. The site always has a strict noise cut off at half past which is the perfect time for families. The beds in the pod were extremely comfy and easily fit all three of us in when push together to make a double. The communal lodge was clean and tidy and offered free tea and coffee, electricity, toilets, showers and board games if you aren't lucky enough to get the weather. There is also a small shed in the middle of the campsite full off sports equipment for truly to use freely. Would definitely go back!
Customers as friends
I stayed here with my two girls (3 and 6) at the beginning of April. The weather wasn't too kind to us, but the welcome certainly was! Alex the owner told us to ring him when we were en route so he could welcome us, which he did, with a puppy (Ruby) in tow! The pods or hobbit holes as we called them, were dotted around the small site so they didn't look regimental, and with generous spacing between your neighbours. They were spotlessly clean but very small inside. We arranged the 2 single beds in an L-shape and the girls squeezed their two kid-size airbeds onto the floor = no floor space to move around. If you have older children then I'd recommend 2 pods! The fire buckets provided were excellent - although the smoke fumes lingered inside the pod for longer than it would in a permeable tent, so pay extra attention to their positioning before lighting up.
The converted barn was great which housed a kitchen where you could fill hot water bottles, store perishables in the fridges and help yourself to free tea, coffee and hot chocolate! There were only 3 toilets/shower rooms which inevitably led to queues at peak times. The large common room had dining tables and chairs which was a great place to meet other families who were also wrestling their youngsters into the showers and getting them ready for the day.

The girls made friends in our two night stay and there was a little play pod with a small selection of outdoor toys to share, however, this family friendly site would be improved massively if there was a play area: swings, climbing frame etc - I think Alex said that this was in the planning.
You can't drive onto the field which is fine until there's unrelenting driving rain when you're trying to pack up - you can always dry off/change clothes in the barn though before you set off home.
Alex has since been in touch to find out how our stay was and to make last minute special offers which we haven't been able to take advantage of yet, but we'll definitely be back.
Best Price Guarantee, with no fees
Instant booking confirmation
Trusted for over 10 years
A chance to win £50 of Cool Camping vouchers!
Book campsites near Stanley Villa Farm Camping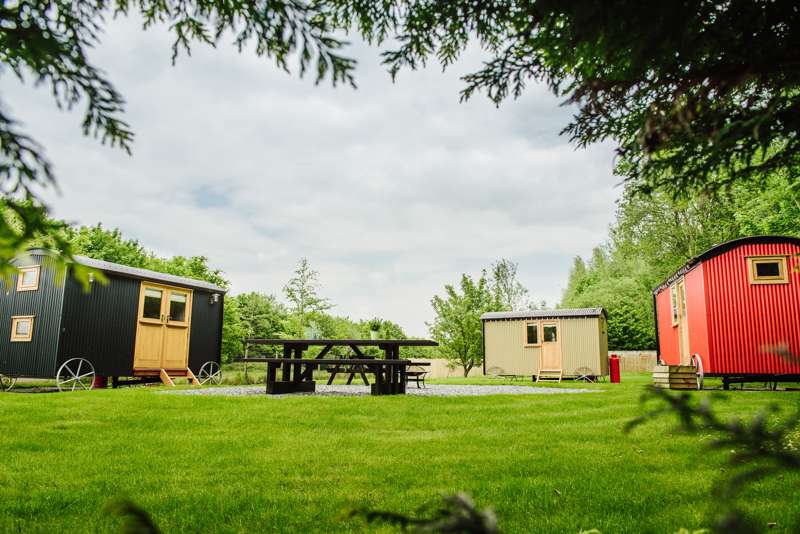 i
Glamping in Lancashire
Glamping in North West England
Glamping in England
Available:
4 Shepherd's huts