Lakeside glamping on the edge of Delemere Forest and a 10-minute train ride from Chester
First thing's first. There's no one called Lloyd at Lloyds Meadow. This secluded lakeside getaway, eight miles east of Chester, is run by amiable host Sarah Stone and her family, complete with a pair of friendly dogs. There's also far more than meadows here, with lakes, rushes, alder trees and fern-clad slopes that create little enclaves. It's more of a 'Lloyd's beautiful natural wilderness' than a meadow. Whoever Lloyd happens to be.
The glamping area itself has a wonderfully quiet and private feel. Children and pets are not permitted, guaranteeing some peace and quiet, and the five-metre bell tents are each kitted out for couples, meaning there's ample room inside. Real beds and high quality duvets show the place is designed with comfort in mind, while small details abound – a copy of The Birdwatcher's Pocket Guide helps you make the most of the waterside wildlife, for instance, and solar lanterns have been hung in the trees to create an enchanting evening ambience.
Outside, the lake, draped in a beautiful quilt of mist in the early morning, is one of four on the nine-acre site. Lloyds Meadow is also a coarse fishery, stocked with roach, rudd, bream and more, and Sarah can help rent you fishing tackle and arrange a license if you're interested. It's also a short stroll to the plush washroom facilities – exclusively for the use of glampers rather than fishermen – newly installed in 2019.
Beyond the boundaries of your glamping glade, the site offers an ideal blend of town and country. It's a five-minute walk up the lane to Mouldsworth Railway Station, with hourly trains into Chester city centre, while, in the opposite direction, Delemere Forest is just a mile away. Covering almost 2,500 acres, Delmere is the largest stretch of woodland in the country, traced with footpaths and car-free cycleways and with a nearby Go Ape! centre where you can clip into zip lines and enjoy the canopy above. If you haven't brought your own, you can hire bikes locally from Tracs outside the Linmere Lodge Visitor Centre (one mile from the glampsite).
Chester meanwhile, offers endless historic curiosities, from the magnificent cathedral and old cathedral court, to the town hall, the city walls (a two-mile circumference walk) and the famous clock above the east gate. The streets have a real olde world charm too. Modern day shops contrast with the ancient Jacobean-style buildings in which they reside; a branch of Zara beneath low beams or the Fat Face store with a striped, three-storey timber front. There's a Lloyds bank as well. And the Lloyds of Chester Hotel. Different Lloyds we can only assume. It's a name that's done the rounds.
Details
Facilities
Bell tents feature carpets and cotton Chindi rugs, a double bed with a 12-tog feather and down duvet (all linen and towels provided), wicker storage baskets, bed-side tables, fairy lights, solar lamps and chairs. Just a short walk from your Bell Tent you will find brand new toilets and a hot shower (bring a torch for late night trips). You are welcome to bring your own cooking equipment or you can hire a cooking pack from Lloyds Meadow for the duration of your stay for a small fee. The pack includes gas stove, pans, kettle, crockery and cutlery. Locally sourced breakfast packs and BBQ packs are also available. The site is very spacious set within the grounds of 10 acres of land with 4 lakes. Fishing can be arranged with tuition if required, equipment can be hired and rod licences purchased.
Suitable For
Glamping only. Dogs and children under the age of 16 are not permitted.
Nearby
Lloyd's Meadow Glamping has a quiet and beautiful countryside location of its own – walk to Delamere Forest, get high in the trees at Go Ape Delamere (10-minute drive; 01603 895500) or park at Linmere Lodge Visitor Centre (10-minute drive) and walk the circular route around Blakemere Moss or to the view point at the top of Old Pale Hill. But the glamping site is also a 5-minute stroll from Mouldsworth Railway Station, from where its less than a fiver (and less than 15 minutes) to the walled city of Chester. Visit the city's famous Romanesque cathedral (01244 324756) or walk all the way around the walls, stopping on top of the East Gate for a photo beneath the famous clock. The whole town has a wonderfully ye olde quality, with modern shops – Zara, Waterstones, Debenhams and the like – housed inside original Tudor buildings, many across two stories with outer walkways around the second tier. Buskers are usually found around the cross and there is a tourist information centre (01244 405340) opposite the cathedral. If you're around at the right time of year you can also watch the races or polo at Chester Racecourse (01244 304600). Finally, it's a 20-minute drive to renowned Chester Zoo (01244 380280), respected as the most advanced zoo in the UK and with a fantastic array of animals and habitats. It's one of the most popular attractions in the whole of England and has enough (in fact, too much) to fill an entire day.
Food & Drink
It takes less than 5 minutes to walk to the nearest pub, a former 19th-century coaching inn with plenty of character. The Goshawk (01928 740900) serves food from midday–9pm and the outdoor area has recently been renovated. Sarah recommends the fish and chips. A short drive away, the Morris Dancer (01829 701680) in Kelsall is great for relaxing drinks and delicious food too. If you're in Chester for the day, Watergates (01244 320515) is a very atmospheric pub down in an old crypt, though the food is standard Greene King pub fare, while The Botanist (01244 408100), down a narrow alley does good sharing plates, very fancy cocktails and is generally a pretty hip place to hang out. Ristorante Sergio (01244 314663), just next to the cathedral, is also good for affordable Italian-made pizzas. For a quick coffee or a light bite, try The Jaunty Goat (01244 421492).
Open
Easter–end of September.
Why book with Cool Camping?
Best Price Guarantee, with no fees
Instant booking confirmation
Trusted for over 10 years
A chance to win prizes in our regular competitions
The Owner Says
We are situated in an ideal spot to explore Chester and the surrounding area, set in 10 spacious acres with 4 lakes. The setting is so peaceful and beautiful. We aim to give our glampers a really luxurious experience: all our Deluxe 5 meter Bell tents have built-in ground sheets and are carpeted with recycled cotton Chindi rugs ethically sourced from India.
We love a good night's sleep so provide superior, award-winning mattresses and high quality 12 tog feather & down duvets for extra snuggly nights. Off-grid fairy lights and solar lamps help to create an ambient, relaxing atmosphere during the evening, but please remember to bring a torch for late night visits to the bathroom.
Just a short walk from your Bell Tent will be block with toilets and a hot shower. Alternatively you can use the toilets by the lake which may be closer to your bell tent.
Lloyds Meadow is a couples retreat. As an adult only site we preserve the tranquility of our lakes and countryside location. Expect to see Buzzards soaring high above you, hear the call of many birds including the Herons, Kingfishers , Swallows, House Martins and all the usual suspects including some very cheeky Robins. If you like exploring there is so much to do locally you can stay for a week and not run out of things to do, whether you want to kick back relax and enjoy nature or be more active.
Social Distancing Measures
a rest period of 72 hours to each of our tents in between guests, we believe our approach is quite unique  there is parking for up to 15 cars, please park with plenty of space between you and the next car.We have added alcohol gel near the entrance, and we will spray the gates with disinfectant Showers will be pre booked times  There will be a 15 minute break between use of separate parties  showering to allow for a  deep clean with BS EN 1276 products , Anti Bacterial cleaner & disinfectant .Outside the toilet & Shower block we have set up a sanitation station, this includes paper towels, bottles of disinfectant spray & alcohol gels.  Social distancing is expected and if not followed guests may be asked to leave without refund.
Location
Contact Lloyds Meadow, Lloyds Meadow Glamping, Delamere Road, Mouldsworth, Chester, Cheshire CH3 8BD
Getting There
Lloyds Meadow Glamping is very easy to reach by public transport, with Mouldsworth Railway Station less than 5 minutes' walk away. It's a 12-minute train journey to Chester (the main station nearby), with a service every hour costing about £4 for a regular ticket.
The nearest train station is Mouldsworth it is on the Manchester- Chester line and we are less than 5 mins walk away
Reviews
Add Your Review
Rated ★★★★★ over 19 reviews
Absolutely perfect relaxing getaway
My other half and I absolutely loved our weekend away at Lloyds Meadow. From the moment we arrived we didn't want for anything, and were so well looked after by Sarah and Danny, who were so friendly and kind. The facilities were excellent and very clean, and the pygmy goats Cookie and Crumble just sealed the deal on a perfect break! Beautiful scenery all around, loads of wildlife and a lovely pub a stones throw away. Thank you so much for having us - already looking forward to our next stay!
Response from Lloyds Meadow
Laura, thank you for taking the time to write such a lovely review. It was great to meet you both, we are so pleased that you enjoyed your stay and look forward to seeing you back again. Cookie & Crumble send nudges & butts xx
Chilled and relaxing
Spent night at Lloyd's meadow relaxing and fishing,Danny and Sarah where great supplying everything we needed ,will plan going back next year for more days
Response from Lloyds Meadow
Thank you for your review we would love to see you back here again
Excellent!
The campsite was great, and the bed and tent were very cosy and warm- would definitely recommend the extra fire package as you get a tonne of wood to burn long into the night. The nearby train station means the site is in a great location to go on a day out in Chester, and it's only a short trip to the Delamere forest as well. On top of all that, you can pet two really sweet goats and the hosts are really friendly and accessible. Was a great stay and weekend and would thoroughly recommend.
Response from Lloyds Meadow
Thanks Eamonn for taking the time to leave a review we really appreciate your comments. 
As novice glampers we were made feel very welcome
As novice glampers we were made feel very welcome by Sarah and Danny, nothing was too much trouble. We got the train there and it was very easy to get to, with a great pub in walking distance. I would definitely recommend paying extra to use the cooking pack especially to help you travel lighter. Everything was so clean and well organised lovely touches with complimentary eye mask and ear plugs. It is a gorgeous site and lovely to share the space with the lucky rabbits and ducks that inhabit the site. Cookie and Crumble also stole our hearts and we left so relaxed would definitely recommend.
Response from Lloyds Meadow
Thank you Sarah for taking the time to leave a review we really appreciate your comments, we are glad that your first experience of glamping was a success and Cookie & Crumble look forward to seeing you next year. 
Perfect
Absolutely loved our stay - owners were super friendly, site was impeccably clean, literally cannot fault it! Will be back for sure.
Response from Lloyds Meadow
Thanks James, glad you enjoyed your stay will pass on you feedback to the cleaning team, we look forward to seeing you back again. Sarah & Danny
Most romantic experience of my life.
What an amazing holiday we had with amazing hosts. Watching a meteorite shower outside the stargazer tent was the single most romantic experience of my life. We will definetly be recommending and returning here. We loved seeing cookie and crumble (the goats) and feeding Tallulah (the very brazen duck) sliced grapes. Thank you so much for making it such a wonderful experience. The facilaties were impecable and the host were warm, welcoming and extremely accomodating. This is the ultimate romantic private get away for any couple with stunning surroundings and brilliant restaurants in walking distance or short drive away. Good luck with the rest of the season Sarah and Danny.
Nurturing stay
The facilities and the people are wonderful. From the first contact I felt very well looked after. The 'hosts' went over and above to ensure that I've had what I needed. I've never been glamping before and this experience was amazing. The bed was exceedingly comfortable. The showers were very clean (the showers cleaned after every use) and the timings of showering were well organised to avoid the waiting. The place was tranquil - exactly what I needed after the last 18 months. Thank you. I will be recommending this wonderful place.
Response from Lloyds Meadow
Joanna so glad you enjoyed your first glamping experience and the tranquility of the site, we hope to see you again in the not to distant future. Sarah & Danny
Amazing
Lloyds meadow was a fantastic place. The campsight was tranquil- our tent was right by the lake. The facilities where spotlessly clean. All of the extra packages we chose where defiantly worth it! It was close enough to Chester to visit (via car) to visit. Honestly can't rate this place high enough. Both Sarah and Danny where really friendly and couldn't do enough for you. Can't believe this place is less than an hour away from Liverpool and we would go back in a heartbeat.
Response from Lloyds Meadow
Katie thank you for the lovely review really kind of you, and what a lovely surprise to find your note in the tent thanking us. We hope to see you both back again soon Sarah & Danny 
Lloyds Meadow was just the break we needed
We were looking for a relaxing getaway for a long weekend and Lloyds Meadow was just what we needed. We don't have a car but the campsite was very easy to get to - no more than a 5 mins walk from the nearest rail station, and ~30 mins walk from Delamere Forest. We had thunderstorms every day during our stay but managed to stay dry (not even a drop of rain in the tent!) and had a wonderful time exploring Chester, Delamere Forest and the local pubs on offer. We also made friends with the local wildlife (a particularly friendly duck and baby goats on the site, and horses and dogs galore in Delamere!) Sarah was very accommodating and took great care of us, letting us schedule our breakfast and cheese and champagne for times to suit us. I would absolutely recommend anyone to visit Lloyds Meadow and would love to stay again in the future. Thanks for the most peaceful weekend we've had in a while!
Response from Lloyds Meadow
Thank you for taking the time to leave a review, the weather was quite something whilst you were here, we are glad you kept dry.  This is a great place if you love wildlife, i think the duck has been missing you it keeps wandering back to your tent hopefully we will all see you back again soon. Sarah
Amazing
Me and my partner had a 2 day stay at this stunning camp site, Sarah was so welcoming from the very start and very helpful throughout our full stay. The tent was beautiful and spotless and not to mention the bed was so comfortable. We even had a little visit from one of the ducks each day 😁 less then a 5 minute walk to the local pub where the food was delicious and only a 20 minute drive to Chesire Oaks outlet. Would 100% be back to stay, cannot recommend this place enough. Thank you so much, Vicki & Euan
Response from Lloyds Meadow
Thanks for the review Viki , so glad you had a great time we will pass on your comments to the cleaning team. The duck has been a real character this season and made many friends 🦆 we hope to see you both again soon.  Sarah
Perfect weekend
We have recently stayed at Lloyd's Meadow Glamping and it was the perfect weekend away. I originally bought this weekend away as a gift for my partner for his 30th birthday. I added the extras of the camp fire, cooking pack and the breakfast hamper for our first morning there…all these extras were well worth the money and had everything you need, plus the breakfast hamper was absolutely gorgeous. My partner also had a little surprise of his own. For weeks running up to our weekend away he had been in contact with Sarah unbeknown to me, to plan the perfect proposal! Sarah had upgraded us to the stargazer tent which was absolutely amazing and while we went of to the local pub for an hour she had arranged the most gorgeous set up with lanterns and champagne for when we got back, where he then popped the question! It was absolutely amazing and I cannot thank Sarah and the team enough for their help to make this weekend extra special and all along making sure there were no slip ups along the way! The site is stunning and the perfect place to relax. We will DEFINITELY be coming back. Thank you so much Rachel and Mark
Nothing short of excellent. Perfect weekend away!
We recently had 2 amazing nights at Lloyds Meadow Glamping, everything was perfect from start to finish. Sarah and Danny were excellent hosts, from arrival all the way through to departure, nothing was too much trouble and they had everything you could need on hand - Ice packs, Phone chargers etc. The bell tents were spotlessly clean, as were all the other facilities on site, the shower booking system worked really well and all toilets were immaculate. The beds were extremely comfy (comfier than the bed we have at home - which now means a trip to Ikea is in order for a new mattress and pillows :) . The location was just perfect, The Goshawk Pub only a few minutes walk away, as was the train station which took only 10 minutes to get to Chester. The highlight for us was the grounds in which the tents were located which were meticulously maintained, in the first 5 minutes we saw rabbits, ducks, a buzzard and a kingfisher! We had such an excellent, well needed weekend away and we can't wait to return again! Thank you
Response from Lloyds Meadow
Thanks Matthew, we are so glad that you had a great time,the team work hard to keep the place clean and the grounds maintained. We will be sure to pass on your comments to all & well done on spotting the kingfisher they move so quickly !! Sarah & Danny 
Absolutely idyllic
Just arrived home after a four night stay and I'm missing being in Lloyds Meadow already. This was our first experience of glamping, and we loved it. The place is stunningly beautiful, the tent was extremely comfortable, and Sarah and Danny were amazing - so friendly and helpful, with nothing being too much trouble for them. We had pre-booked a camping pack, a breakfast pack and a bbq pack. Everything we needed was included and the food was high quality. The local pub is a five minute walk away and we had two lovely meals there. The train station was a five minute walk away too and we used it to go into Chester for a day. Everywhere else was a very easy drive away, including Chester Zoo, forest walks, a Chinese restaurant and some nice cafes for snacks and lunch etc. The standards of cleanliness were exceptionally high and I felt extremely safe. I genuinely cannot recommend this place enough. Even though we had quite a bit of stormy weather whilst there, it did not spoil our holiday at all and I would love to return one day.
Response from Lloyds Meadow
Thank you for the great feedback we were glad that you enjoyed your time here. We have been working hard with the new measures since covid and its nice they are noted by guest. We hope to see you both back again in the future hopefully without the stormy weather ! Sarah & Danny
Totally Relaxing
We had an amazing 2 nights here, and as we arrived at the gate we were really taken back as straight away it said peaceful, quiet and unobtrusive. Danny and Sarah were brilliant hosts and could not do enough for us, they even lent us their own parasol as the sun was beating down on us the first day we arrived. We ordered the gold package which was totally worth it for a romantic break. The toilets and showers were cleaned regularly and great detail had been put in place for Covid-19 measures. I can highly recommend this place for a get-away-from-it-all break and certainly looking forward to a return visit next year.
Response from Lloyds Meadow
Thank you Elaine for taking the time to do a review, we really appreciate it and are pleased that you both had a great time. Sarah & Danny
Perfect. Cannot recommend enough!
Absolutely stunning location. Beautifully quiet and peaceful setting by the ponds. Plenty of wildlife about to watch and listen to. Top quality service, nothing is too much trouble for the hosts Sarah and Danny. Hot showers, conveniently located spotlessly clean toilets plus unbelievably comfortable beds, we had two amazing nights sleep. Cannot recommend enough. We'll be back!
Response from Lloyds Meadow
Thank you for your kind comments, we are glad you enjoyed your stay here. Sarah & Danny
Beautiful spot, delightful tents, lovely owners
Great campsite around a lake with the aesthetic of a boutique festival. The bell tents are lovely and comfy. The sourrounding area is beautiful and well located to the Cheshire countryside and Delamere Forest. The owners were great and couldnt have been more helpful. We can't wait for our next trip!
Response from Lloyds Meadow
Thanks for the great review, glad our love of festivals came through
Wonderful First Experience Glamping!
This was our first time staying in a yurt, and we had a great time! The site is spacious, quiet, and very pretty, with lovely ponds and plenty of wildlife. The yurt itself was very roomy, and the bed was really comfortable. We were very well served indeed by the hosts, who made sure we had everything we needed and talked us through the extensive measures they had put in place to ensure our safety and comfort during the Covid-19 pandemic. Overall, this was a fantastic experience and one we'd love to repeat in the future!
Response from Lloyds Meadow
Thank you for taking the time to leave such a lovely review, we hope you will be back next year.
Idyllic & stunning venue with fabulous hosts.
What an absolutely beautiful & idyllic Glamping spot! We have just spent a couple of nights in a magical bell tent with an amazingly comfy bed. ☺️ The surroundings are perfect. We had a goal to spot the kingfishers & we did! 😀 Heard plenty of owls & loved all the wildlife. Sarah & Danny are really lovely and nothing is too much trouble. We thoroughly recommend Lloyds Meadow Glamping and will definitely be visiting again! Thank you Sarah & Danny for a memorable experience! 😊😊😊😊
2 night break at Lloyd's
Just back from a 2 night break at Lloyd's, The surroundings are beautiful, so peaceful. The bell tent we stayed in was immaculate with everything provided you would need. Can highly recommend staying at Lloyds.
Why book with Cool Camping?
Best Price Guarantee, with no fees
Instant booking confirmation
Trusted for over 10 years
A chance to win prizes in our regular competitions
Book campsites near Lloyds Meadow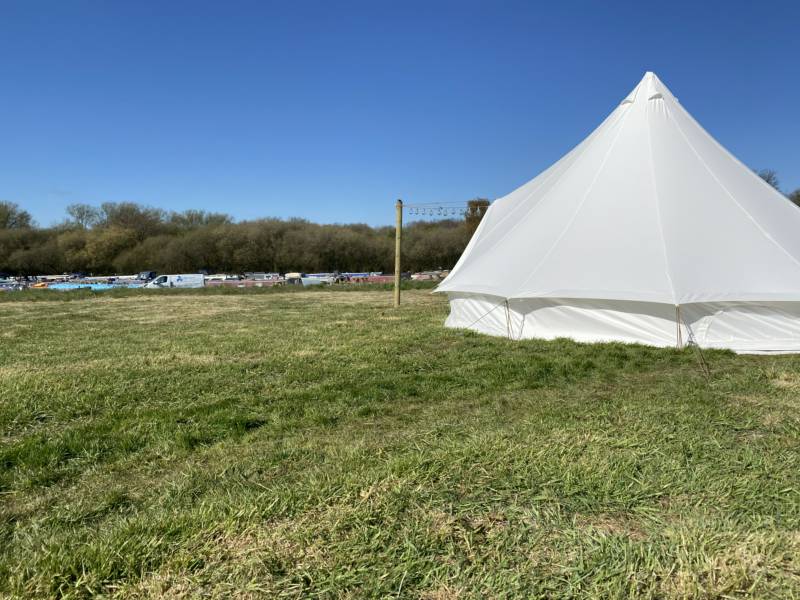 Campsites in Northwich
Campsites in Cheshire
Campsites in North West England
Available:
16 Pitches
5 Bell tents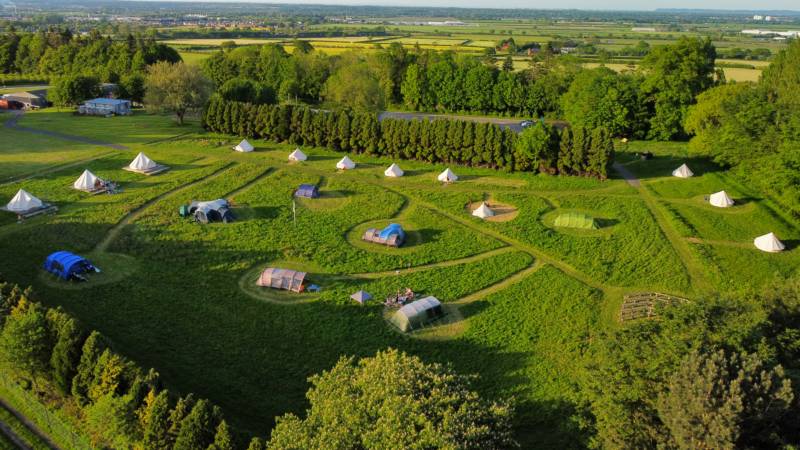 Campsites in Flintshire
Campsites in North Wales
Available:
10 Pitches
11 Bell tents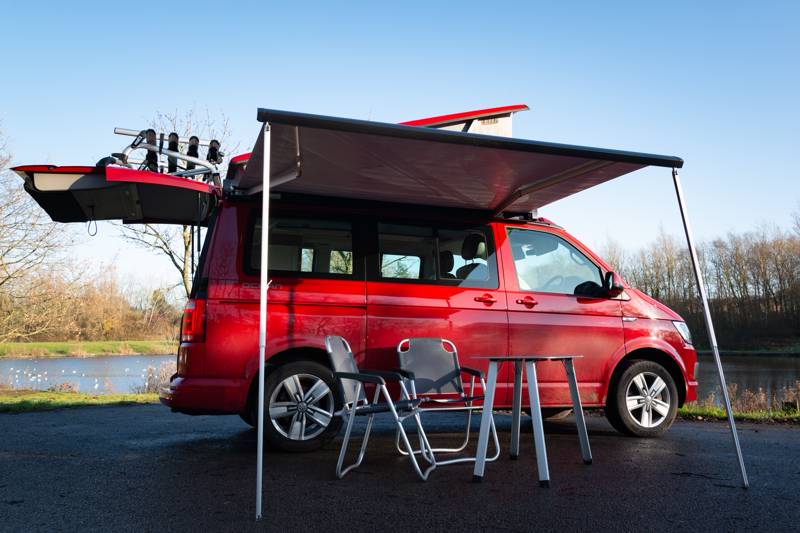 Holidays in Liverpool
Holidays in Merseyside
Holidays in North West England