Whitelee Farm Shepherd Huts
Romantic en-suite shepherds huts on a riverside farm in the Peak District National Park.
No matter how many times you visit the Peak District, it never ceases to amaze. Look up the word 'epic' in the dictionary and you might just find a dazzling landscape of the UK's first national park – its chocolate box villages, rugged peaks, meandering rivers or innumerable idyllic valleys. Set in the heart of one such spot, Whitelee Farm is spread over 340 spectacular acres in the Dane Valley. Home to beef and dairy herds as well as a smattering of Herdwick sheep and assorted hens, this working farm can lay claim to 50 acres of enchanting ancient woodland, part of the Dane Valley Woodland Trust. Downhill from the farm, through pastureland and dry-stone-fringed fields, this tranquil scene is completed by the River Dane, a great spot for wild swimming (or paddling depending on the vagaries of the tide levels) beside the site of the old paper mill. The farm is an abuzz with flora and fauna throughout the year – bluebells in spring; wild garlic and elderflower in summer; blackberries in autumn; and wild deer rutting in their winter mating season.
Amidst this most richly varied of settings, two masterly crafted shepherds huts blend in seamlessly to their unspoiled surroundings. Both of these private huts are oak framed and oak floored throughout, befitting the ancient woodland nearby where one of the oldest oak trees in the entire national park can be found. Finished with wriggly tin and sheep's wool insulation, these cosy self-contained huts come replete with all the comforts one could wish for. A dining and seating area, fit for four, ingeniously converts into the king-sized bed with memory foam mattress (premium bed linen supplied). An en-suite bathroom boasts a full-size power shower with instant hot water, hand basin, proper flushing toilet and heated towel rail. A fully equipped kitchenette – with gas oven, hob and fridge – includes all the kit and caboodle for cooking up a feast to enjoy on the cute mini veranda. With Whitelee's very own farm-reared produce available for pre-order, you won't have to go far to source the freshest of ingredients. And thoughtful extra touches like the outside log store fully stocked for the wood burner, complimentary towels and toiletries, plus basic provisions like a steady supply of tea and coffee show a considerate attention to detail.
Its peerless position on the western flank of the Peak District National Park sees Whitelee Farm border the three counties of Cheshire, Derbyshire and Staffordshire. An array of scenic walking routes emanate from Three Shires Head, with Whitelee Farm lying bang on Route 17 of the Peak District Boundary Walk. Ambles could lead you to the dramatic rock formations of Luds Church or The Roaches, or perhaps the less intrepid stroll into the postcard Peaks village of Wincle for a pint in the local. Wherever the paths take you, breathtaking views are promised.
Our Coronavirus Booking Guarantee
Book with complete confidence at Whitelee Farm Shepherd Huts with the Cool Camping Coronavirus Booking Guarantee. We guarantee the following clear policy for your booking:
A low deposit of 30% to secure your booking
Balance not due until 30 days before your holiday, in case of late changes to Coronavirus guidance
Complete flexibility to move bookings up to the end of 2021 in the event of Coronavirus restrictions
In the event of a lack of 2021 availability, switch your dates to 2022
Due to low deposit and late balance payment, no refunds are offered
Details
Facilities
The 2 huts are self contained units with electricity and served by spring water. En-suite shower room features full size shower, heated towel rail, flushing plumbed toilet and sink. Custom-built kitchen with granite tops including small fridge with ice box, gas cooker and gas hob. Includes frying pan, griddle pan, 2 x saucepans, cooking utensils and knives, cutlery, kettle, oven gloves, foil, cling film, and bottle opener. Dining area for 4 includes plates, cutlery drink mats, salt and pepper. Log burner included – always ready laid for guests and sufficient logs available for the entire stay. Oak flooring throughout. Veranda with outside seating.
Suitable For
Glamping adults only. Children, tents, caravans, campervans, dogs – no.
Nearby
Explore the Peak District via the multitude of scenic walking and cycling routes. Iconic rock formations like and Luds Church and The Roaches are nearby and the farm lies on Route 17 of the Peak District Boundary Walk, which takes you round the entire national park. The River Dane runs through the farm so you can enjoy some wild swimming. Charming spa town Buxton is around 20 mins drive away, while idyllic Bakewell is around 45 mins away. For some true r'n'r, Mill Wheel Spa (01538 300296) is 3 miles away. Some of The Midlands' most popular attractions are all under an hour away including Peak Wildlife Park (01538 308880), Chatsworth House (01246 565300), Jodrell Bank Observatory (01477 571766) and Alton Towers (0871 222 3330).
Food & Drink
Ingredients for making your own cooked breakfast can be pre-ordered (continental option available). BBQ packs and picnic hampers are also available to buy in season and bespoke locally-sourced dining packages can also be arranged for special occasions (contact the site in advance for more details). There's plenty of artisan produce to sample in the local village – Wincle Beer Company (01260 227777) runs regular tasting tours and the homemade ice-cream at Blaze Farm (01260 227229) is a local institution. If fish takes your fancy, catch-and-keep Danebridge Fisheries (01260 227293) in the local village of Wincle stocks trout-filled lakes for all ages and abilities. The nearest local pub is The Ship Inn (01260 227217) within walking distance. The Rose & Crown (01260 227232) in Allgreave boasts beautiful views over the Dane Valley and The Ryles Arms (01260 252244) at Higher Sutton is famed locally for its meaty menu. The award-winning Sutton Gamekeeper (01260 252000), 480-year old Sutton Hall (01260 253211) and The Lazy Trout (01538 300385) at Meerbrook are all around 4 miles away.
Open
All year round.
Why book with Cool Camping?
Coronavirus Booking Guarantee
Best Price Guarantee, with no fees
Instant booking confirmation
Trusted for over 10 years
A chance to win prizes in our regular competitions
The Owner Says
Situated one mile off the beaten track and nestled in a lush green valley, Whitelee Farm offers a wonderful opportunity for those seeking to get away from it all. Continuous investment in traditional features such as dry stone walling, hedge laying and protection of ancient woodland ensures that the farm and its habitats are nurtured for future generations to enjoy.
Set inside the UK'S first National Park, Whitelee Farm is a working farm set over 340 acres of prime Peak District National Park farmland. A rich and diverse landscape ranging from pastureland to ancient forest (around 40 acres of the farm) we also border the River Dane along the Southern edge of the farm; giving private access to one of the reputedly fastest rising and falling rivers in the UK. We are extremely proud to be one of the original farms supporting the Dane Valley Woodland project designed to actively manage woodland and specifically Oak. The Dane Valley has one of the highest concentrations of semi natural and ancient woodland in the Peak District for example we have one of the oldest Oak trees within a 40 mile radius on the farm drive. In 2016 we planted 3,500 saplings as part of this project and our own woodland management plan.
Across the farm mixed livestock (sheep, dairy and beef herds) graze on the pastureland for much of the year; enabling us to produce meat products of such note that we supply a well known premium retailer with our products.
Working in such spectacular scenery is a real privilege for our family and we are delighted that we are now able to share this unique environment with others with the installation of two traditional Shepherd Huts: Dane Valley and Hen Cloud. Each sleeping 2 adults, the bespoke Shepherd huts have been individually designed to maximise their location following approval from the Peak District Planning authority. Sensitively built in order to be as much in keeping with their surroundings as possible, each hut is oak framed, clad in wriggly tin and lined with sheeps wool. Featuring many luxuries of a domestic environment; guests always comment on how much has been fitted into a small space. We wanted to create a luxurious environment that put access to the wild on the doorstep for all and we look forward to welcoming you to see how this has been achieved.
Accommodation
2 bespoke shepherd huts (each sleeping 2).
Dane Valley Shepherd Hut
Luxurious and bespoke, this traditionally built oak-framed shepherd's hut houses a supremely comfortable king-size bed, en-suite bathroom, log burner and fully-equipped kitchen. Nestling in the tree line on the perimeter of a small private field; it has stunning views down over the Dane Valley and across to the Staffordshire Peak District.
---
Hen Cloud Shepherd Hut
Delightful, traditionally-built bespoke oak-framed shepherd's hut nestling in the tree line on the perimeter of a small private field with stunning views down over the Dane Valley and across to the Staffordshire Peak District. Featuring a king bed, full-sized ensuite and log burner.
---
Check Availability
Location
Contact Whitelee Farm Shepherd Huts, Nr Danebridge, Macclesfield, Cheshire SK11 0QE
Getting There
Please use postcode SK11 0QE – this is slightly different to the farm postal address; but most sat nav systems will take you to the wrong location if you use the postal address. The drive is a mile long and single track for most of the way. Continue over 2 cattle grids then down a steep hill and immediately back up the other side. As you travel along a straight part of the drive you will turn to the left to go past a pond where you will see some large agricultural farm buildings ahead of you and the shepherd huts in a field on your left. Please head through that gateway; where there are 2 parking spaces just the other side of the wall on stoned ground to the right of the entrance. The nearest train station in Macclesfield, 7 miles away (20 minutes to Manchester and 1hr 40 mins from London Euston). Buxton train station is 8 miles away. If you wish to travel by public transport then a taxi will be able to bring you from any of the bus or train stations.
Reviews
Add Your Review
Rated ★★★★★ over 13 reviews
A perfect stay!
Having stayed in one of the Whitelee Farm Shepard Huts for the past three nights, we want to do it all over again. Such a beautiful location to be in, and a perfect Shepard Hut, equipped with everything you need - even suggestions for local walks that did not disappoint! Thank you very much to Emma who went above and beyond to unsure our anniversary stay was very special! We will be back!!
Lovely stay
The hut is so well equipped with everything you could possibly need and the host is lovely. It was spotlessly clean. Lots of nice walks around and pubs.
Lovely, isolated and with a really helpful host
I had a lovely two-night stay in one of the shepherd's huts. It was cosy and really nicely done out inside, with a really well put together kitchen and bathroom, given the size of the hut (which is, naturally, quite small). The wood-burner made it really cosy (although a bit chilly in the morning in early March!), and the location is excellent for any number of walks. Worth pointing out that it's only a small hut - as I say, this is natural, but is worth pointing out. In summer, there is lots of outside space and a lovely little deck, but with two of you in there, you would be quite on top of each other. What made the stay particularly great, for me, was the suggestions and help from the host, who made some wonderful walking recommendations. This included possible routes to the hut for me (I walked from Macclesfield Station - a substantial walk, but a good one, weather allowing) and a great suggestion of walking the Roaches and lunching in Meerbrook. The Lazy Trout was delicious, and the walks were spectacular. Emma went above and beyond!
Sheer Bliss....
Starting with a great welcome from Emma who told us all we needed to know and then left us to our new home for the weekend. This is definitely worth the 5 stars, from location, to the excellent and immaculate accommodation. The king size bed with toasty duvet and marvellous mattress were amazing and so comfortable. Loved the little touches like tea, coffee and fresh milk etc. And a great little fridge for storing the wine ! Such a treat as well having our own shower and toilet, which were VERY clean along with fab M&S towels. It was a bit chilly so the log burner is a great idea and it makes cold rainy afternoons soooooo cosy, the fairy lights are a great touch too. We did walk to the Ship Inn which is at the end of the drive, gorgeous pub and the people are all so friendly. You will need the torch on the way back if its after dark as it is pitch black.....but not such a bad walk if fuelled by wine ;0) The Lazy Trout and The Ryles are also worth a visit for great food but you will need a car for these. All in all a fabulous stay and we will definitely be returning. Thanks Emma :0)
Quiet Retreat
The setting for this hut is lovely. Beautifully remote and with a lovely view. There are only two shepherds huts on the site, which we really appreciated as it was lovely and quiet. We also really enjoyed the area and the food at the nearby pub was amazing. Emma was a lovely host and we were made to feel very welcome. We stayed for the best part of a week and went exploring all round the Peak District. The only downside to the huts was the lack of storage space. We ended up using the cupboard space to hang our jackets (something we definitely needed in the slightly damp September weather), but this left us with no other free storage spaces. Some coat hooks would definitely help, and maybe sacrificing some of the pretty crockery to free up a bit of space for the camper's stuff. This is probably only an issue when you are staying for longer breaks though, and I wouldn't let it put you off staying at this lovely location.
Idyllic spot, perfect weekend
After deciding we weren't quite adventurous enough to have a long weekend under canvas, we searched around for glamping options and came across the Hen Cloud shepherd hut at Whitelee Farm - and I'm so pleased we did. The hut lived up to all our expectations and more - it had everything you could want for, with hot water, electricity, cooking facilities, plus a king size bed with beautifully soft bedding and plenty of seating when that was folded away. We went in August so the hut was nice and warm, but the log burner looked like it would definitely do the job of heating the place up on chillier days. The setting is as beautiful as the photos suggest, perhaps more so, and so peaceful. The fire pit was a real bonus too (although with a captive audience of six cows, it was the guiltiest BBQ I'd ever had)! Emma was a fantastic host - she settled us in and gave us a few tips about the local area, then left us to enjoy the rest of the weekend as we pleased (though reassured us that she was only ever a phone call away). The surrounding countryside is so beautiful, with plenty of walking and cycling (better if you're a fan of hills...!) on offer, and fantastic eating and drinking options nearby with the local brewery, and the Ship pub. All in all we couldn't have wished for a better weekend getting back to nature, will definitely be recommending to everyone we know and looking up availability next year!
Beautiful home away from home
We had such a lovely time in the shepherds hut. The views were gorgeous, and we very much enjoyed waking up and looking out over the hills and watching the sheep (and frolicking lambs!), cows and birds. The huts are tastefully finished and furnished with everything you need for a weekend away in the country. Emma was very helpful in communicating with us and giving directions, and meeting us when we arrived. The whole experience was really luxurious and we would love to go back again!
Tranquil break from the city
Lovely warm welcome from Emma who managers the huts to begin our lovely weekend at the Shephards Hut. The huts are truly stunning with every detail well thought out including a king size memory foam mattress bed and very high speck immaculate interior. The wood burner makes it very cosy and toasty inside on cold nights (was below freezing when we stayed and we were very toasty inside the hut.) Extremely beautiful views across the Peak district with walking access fo several beautiful walking trails. A local pub which serves great 'pub grub' and a small brewery are both within walking distance too. Will definitely visit again would not change anything about the huts or our stay.
Response from Whitelee Farm Shepherd Huts
Dear Abby, thank you so much for your lovely review. I very much appreciate you taking the time to review us; and totally thrilled that you had such a wonderful stay - we hope to welcome you again soon! Kind regards
Emma
Absolutely amazing!
I'm not surprised everyone gave Whitelee 5 stars it's amazing! A super peaceful retreat surrounded my amazing views and lots of animals. The hut has everything you need and the fire kept us warm the whole time. The brewery, trout farm and pub provide the perfect amount of excursions for a 2 night stay. Emma is super helpful and I would definitely return. 10/10, would recommend!
Response from Whitelee Farm Shepherd Huts
Thank you so much for your review Emily - so pleased that you had a great stay and loved the Shepherds hut and area. We loved being able to share it with you!
Gorgeous shepherds hut in lovely location
The huts really are lovely and the attention to detail inside is brilliant from the gorgeous en-suite bathroom with heated towel rail, to the little fridge and brilliant log burner which keeps you warm in winter. Emma really has thought of everything inside the huts - the king-size bed was so comfortable. The setting is really beautiful - listening to sheep, birds and the stags (we stayed in Autumn) in the morning really made this place special. A short walk into Wincle for the lovely pub and brewery and also the gorgeous walks up to the Roaches and along the river are definitely recommended. Emma is so friendly and helpful too - we can't recommend this place enough!
Response from Whitelee Farm Shepherd Huts
Thank you so much for your lovely review and kind words Rach - so pleased that you had a wonderful time. We loved hosting you and really hope we get to see you again soon. Thank you very much for taking the time to review us too!
Amazing in every way!
We absolutely loved it here. The huts are absolutely beautiful with the most comfortable beds- it has everything you need. It is so quiet with lots of sheep & cows grazing in the nearby fields. Emma & Nick are so lovely and willing to help with everything from directions to walking routes. There is a fantastic walk to a local pub which we really enjoyed. Thank you Emma & Nick, we'll be back soon!
Response from Whitelee Farm Shepherd Huts
Thank you so much Gemma - great to hear that you had such a lovely time. We were thrilled to share it with you! Hope that you do get to come back again soon; and thank you for taking the time to review us - much appreciated.
absolutely stunning place
Me and my wife stayed in the dane valley hut for our anniversary and it was the most relaxing ,beautiful place to be inside and outside the hut were both amazing, the views over the fields and woodland are to die for, we loved it and we couldnt recommend this place any higher ,its an absolute must stay for that something different in life and the area of wincle ,a short walk along the river from the hut to the brewery and pub for a drink is great !!! A big thank you to emma, the owner , who made us so welcome from the time of booking to leaving and her lovely children just made the stay perfect ,thankyou again !!! chris and dawn
Response from Whitelee Farm Shepherd Huts
Thank you so much Chris - it was an absolute pleasure to host you and Dawn and we are very appreciative that you booked us for something as special as your anniversary. Really hope that we do get to see you again soon; and thank you for taking the time to review us too.
Completely idyllic
Such a beautiful location and fabulous accommodation. We have stayed in a few shepherd's huts and this was the best - the en suite facilities meant everything was in one place and we could relax and enjoy the view (after walking to the lovely local pub for some food). We will definitely be back!
Response from Whitelee Farm Shepherd Huts
Oh wow! Thank you Catherine. You have made my day! Sorry for the delay in responding. Just seen your review. Thank you so much for taking the time to review us - much appreciated. Hoping to see you again soon!
Why book with Cool Camping?
Coronavirus Booking Guarantee
Best Price Guarantee, with no fees
Instant booking confirmation
Trusted for over 10 years
A chance to win prizes in our regular competitions
Book campsites near Whitelee Farm Shepherd Huts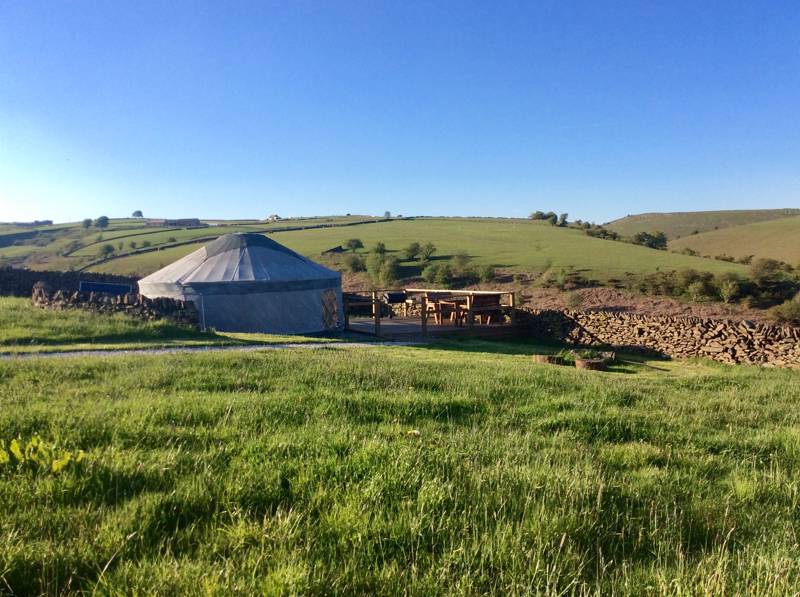 Glamping in Buxton
Glamping in Derbyshire
Glamping in East Midlands
Available:
1 Shepherd's hut
1 Yurt or Ger
1 Bell tent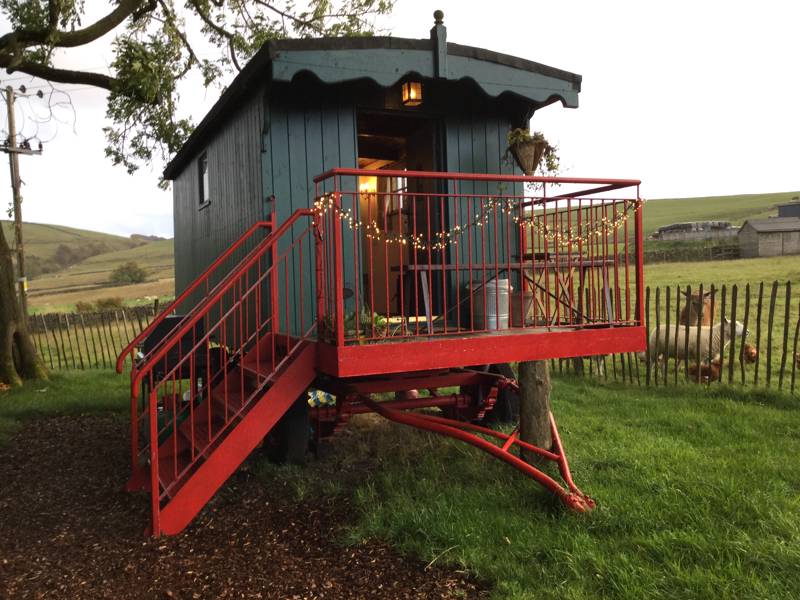 Glamping in Buxton
Glamping in Derbyshire
Glamping in East Midlands
Available:
1 Shepherd's hut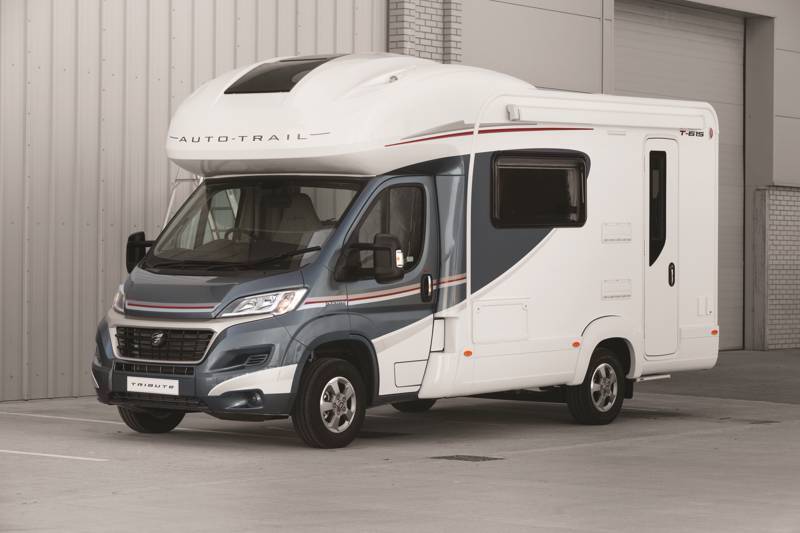 Holidays in Manchester
Holidays in Greater Manchester
Holidays in North West England