Book campsites near York Cycle Stop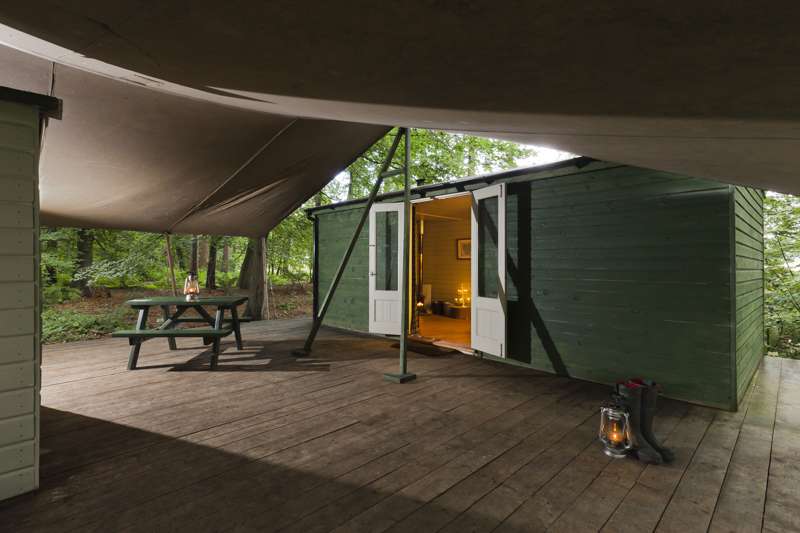 i
Campsites in York
Campsites in North Yorkshire
Campsites in North East England
Campsites in England
Available:
1 Cabin
2 Safari tents
York Cycle Stop
York Cycle Stop, Weirpond Nurseries, Holtby, York YO19 5UD




A glampsite designed for cyclists, making the ideal base to explore Yorkshire's extensive network of cycling routes
"Which country hosts the world's most famous bike race?" Now there's an easy point at the pub quiz. But of course, that's not the whole story. The Tour de France has often wandered over the borders of La République and even, on three occasions, made it into Blighty, although always down south. But as of 2014, at long last, Yorkshire's bid to host 'La Grand Depart' was confirmed, much to the delight of the locals. And now thanks to York Cycle Stop – a brand new glamping operation in the countryside surrounding York – Sir Bradley Wiggins wannabes can retrace the route's beautiful but back-breaking tracks, safe in the knowledge a comfy night's kip awaits.
York Cycle Stop's thoughtfully constructed pods are surprisingly roomy, with two fold-down beds and plenty of storage space. With lighting, heating and electrical points all present and correct, these snug little shelters keep campers nice and toasty on those chilly Yorkshire evenings. The basic but well-maintained amenity building houses a WC, showers and a communal kitchen, whilst the site's reception offers camping food, barbecue meals and a variety of energy supplements. And just in case your two-wheeler is feeling left out, pods come complete with secure cycle storage and service facilities.
Only a 30-minute ride away is one the UK's most fascinating destinations, York. Nowhere says 'medieval' quite like this city of cultural and historical wealth. A circuit of 13th-century walls surround a medieval spider's web of cramped streets, with the most evocative around the Shambles and Stonegate. At the city's heart lies the colossal, awe-inspiring York Minster, one of the most magnificent Gothic cathedrals on earth. York's rich history is woven into virtually every brick, and the modern, tourist-trodden city of today – with its homely pubs and multiple museums – is a carefully conserved heir to that heritage.
Months after Italian Vincenzo Nibali donned the prestigious yellow jersey, folk in Yorkshire have not let go of the sun-kissed memory. Bikes painted yellow remain parked on village greens and a Knaresborough pub still wears the white-and-red polka dots of the tour's King of the Mountains jersey... although one of the dots has finally gone dog-eared. Given this runaway success, it's no surprise a 'Tour de Yorkshire' was announced. From 2015 spectators will have the chance to see a circuit around York and organisers are hoping for a grandstand finish in the town. Another great reason to book a stay at York Cycle Stop.