Wild Bramble - new ensuite, king size + 1
(7 at Little Seed Field)
One of two new luxury cabins boasting private locations, panoramic views and an ensuite shower room. Nestled amongst the wild grasslands of the Yorkshire Dales, our cabins are secluded and peaceful. By night, the clear sky provides the most amazing view of the starlit sky.
The Owner Says
Our site boasts stunning, panoramic views of the Nidderdale valley. Our Wild Bramble cabin includes an ensuite shower room and is fitted with a king size bed and a small pull out bed. Designed specifically for couples, the cabin is provided with bedding, linen and small selection of cutlery and crockery and a kettle.  The cabin is a short walk away from the centrally heated amenity building and glamping communal area.  The shared kitchenette facility has running water, a toaster, kettle and microwave.
Wild Bramble cabin has no thresholds or steps and has extra wide doors to make access more easy for guests who use wheelchairs.
Your cabin also has a private BBQ and fire pit and there are facilities onsite in the communal areas to make your own light breakfast. Please bring your own cool box, charcoal, food, drinks and all the other little extras you would take on a camping trip – the closest shop is several miles away so be sure to bring supplies!
The area is classified as an area of Outstanding Natural Beauty, with plenty of wild birds of prey, deer, bats and hedgehogs. The site is a short drive from a number of popular walking routes, including the Nidderdale Way, a 52-mile circular footpath that encompasses a landscape unchanged in millennia, and outstanding in its natural beauty.  Our dark skies are simply incredible and best enjoyed in the autumn and winter months.
About Little Seed Field
Suitable For
Glampers, couples, families, small groups and dogs (with prior notice) – yes. Campervans and caravans – no.
Nearby
Our incredible views are unique and we have so much more to offer: nature on your doorstep, walks through ancient woodland, serene moments by the pond and boundless landscapes to explore! Our site is private and secluded, wild and luxurious, adventurous yet protected. Arrive. Unwind. Explore. Relax.
The area is classified as an Area of Outstanding Natural Beauty, with plenty of wild birds of prey, deer, bats and hedgehogs. You can walk to the heart of Nidderdale, with direct access to rare heather moorlands which are protected as a Site of Special Scientific Interest (SSSI).
The site is a short drive from the Nidderdale Way and the very popular Hack Fall trails. Guests can join the Crackpots Mosiac Trail and Ripon Rowel routes on foot from site. There are plenty of places to visit close by: the market towns of Pateley Bridge, Masham and Ripon, and a number of National Trust sites including Fountains Abbey and Brimham Rocks. Little Seed Field is only an hour drive from both Leeds and York.
Food & Drink
Each cabin has a private BBQ, plus there's the option to heat food on the stoves hotplate. There are two award-winning butchers in Pateley Bridge, plus a superb fish and chip shop come take away pizza place in the nearest village of Kirkby Malzeard (two minute drive). As for pubs, The Grantley Arms (01765 620227) is a fine old inn in the charming village of High Grantley, whilst the Queens Head in Kirkby Malzeard serves local ales on draught.

Slightly further afield in Ripon there is Prima Pizza, a great authentic Italian restaurant and Realitea, a small, unique Indian tea room serving the most incredible food (day time only).

Masham has two breweries (Theakstons and Black Sheep) – both have excellent restaurants.

Looking for something really special? Grantley Hall is a five star luxury hotel offering incredible afternoon teas and luxury dining set in beautiful private grounds.
Extras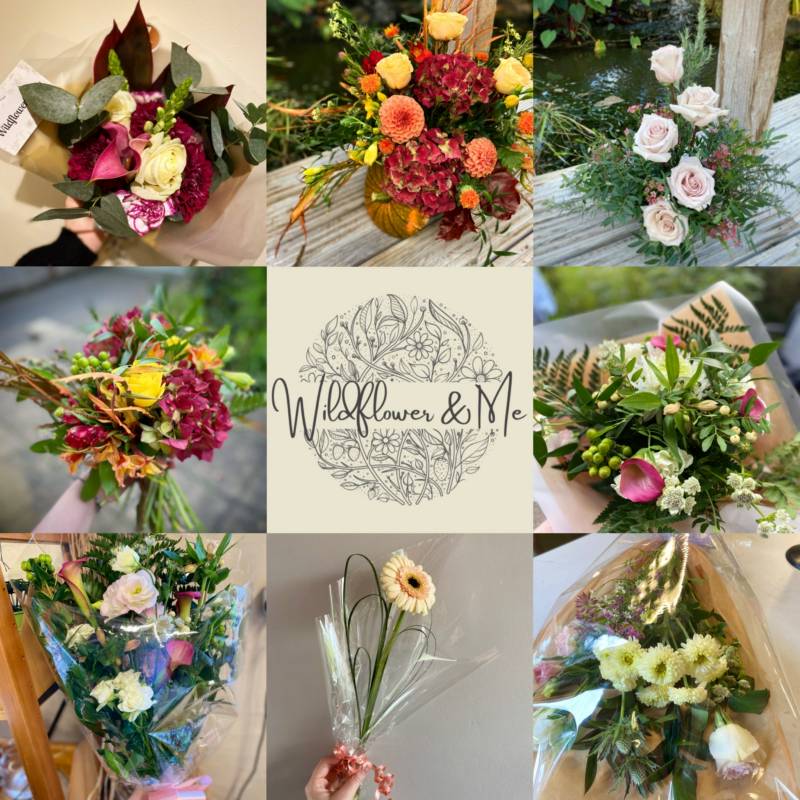 Beautiful Seasonal Wildflower Bouquet
A hand crafted bouquet created by a local florist, using seasonal flowers to create a cottage garden style arrangement. A perfect romantic gesture!
Site Reviews
Add Your Review
Rated ★★★★★ over 63 reviews
Simply Stunning and so relaxing
Our stay started with the fantastic Joanne who quickly sorted our booking via email. Upon arrival we had a very detailed email so just helped ourselves to the cabin which was already set up and ready for us. The cabin was absolutely beautiful, a fabulous log burner kept us toasty warm through a very chilly few days. The fairy lights take some getting used to but offer the perfect lighting for a romantic setting and stunning views. Definitely worth bringing a small gas stove to make a brew although we discovered there is a kettle and tea facilities in the communal kitchen. Joanne was quick with local information and we found some fabulous places to eat and had a lovely day out in the city of Ripon, just 20mins away. My only issue was transferring belongings in the wheelbarrows (as I'm incredibly unfit and it took 3 trips!!) The facilities are immaculate, the farm is lovely and the views are to die for. We certainly will be returning next year. Thank you so much for a perfect end to a naff 2021!
Response from Little Seed Field
Thank you Paul!  What a great review.  You will be pleased to know we are working on our new level access car park as we speak so the trip to the car park will become much easier!  We have to keep the cars off the site so that we don't spoil the view :)
Thank you for choosing Little Seed Field.  Happy New Year.
Our first glamping experience
This was our first glamping experience so we really didn't know what to except. We stayed in the beautiful Wild Bramble cabin with en-suite. The room was spacious, clean and had everything we could possibly need. The bed was extremely comfy and the bedding was immaculately clean. The shower was not what we expected for a cabin in a field. It was more like something from a posh hotel. The views are stunning and we left after our 2 night stay feeling completely relaxed and discussing when to visit next year. Thank you for providing us with a fantastic and memorable first glamping experience. We look forward to our next visit.
Response from Little Seed Field
Thank you Zena!  It's so great when we get to hear of new guests enjoying glamping for the first time!  Even better that you enjoyed it so much, you are planning to return :) We are open all year so please do drop us a message directly if you would like to book a return visit.
Lovely weekend away with the kids in the country
We enjoyed a lovely couple of days at Little Seed Field. The cabins are well spaced out and private with lovely views of Nidderdale. There is lots of space inside the cabin with lovely comfy beds and a luxury shower room. The only thing that would improve it would be another table or drop down/fold up breakfast bar for preparing food. It was hard to prep on the one small camping table provided whilst also BBQ'ing whilst sitting out having a drink- so it was a bit of a juggling act. Otherwise everything was great and we would definitely recommend to others.
Response from Little Seed Field
Thank you for taking the time to leave a review Sophie.  It's great to hear you enjoyed your break with us.  We are in the process of trying to find some more suitable tables for the cabins, thank you for your feedback on that.  We do hope to be able to welcome you back again at some point in the future.
Gorgeous Glamping with fabulous views
The accommodation was finished beautifully with great shower. We enjoyed the fire pit and views for our morning coffee! The communal area with log burner was a great asset too.
Response from Little Seed Field
Thank you for your review Rachel.  We are really pleased you enjoyed your stay and hope to be able to welcome you back again in the future.  Please remember to contact us directly for our best rates and offers.
First Ever Glamping Experience
First ever glamping experience which was amazing! A tranquil, relaxed place to unwind & recharge. Little Seed Field offered great views from one of the new cabins which was very comfortable and cosy and was positioned in a great spot. Will definitely be booking another trip soon 🤩
Response from Little Seed Field
Thank you Paul!  I am so pleased your first glamping experience was a hit!  We would very much like to welcome you back - don't forget to message us directly for our best rates and availability :)
See all reviews at Little Seed Field
Location
Little Seed Field is located at Little Seed Field, Castiles Farm, Ripon HG4 3PU
Getting There
Leave the A1 at Boroughbridge and follow signs to Ripon, then Kirkby Malzeard, and then Laverton. Follow the road through Laverton, over the hump back bridge, and after half a mile turn right at the T junction. Follow the road for one and a half miles, Castiles Farm is on the right hand side after passing The Moorhouse B&B. Follow Sat Nav HG4 3RH, the farm is a quarter mile beyond the B&B, before the cattle grid.
Little Seed Field is very remote and only reached by car, there are no bus or train services. Taxis operate from Ripon where there is a decent size bus station connecting to Leeds, Harrogate and Masham.