Little Otchan Shepherd Hut
Quaint shepherd's hut glamping beside a beautiful pond in the East Yorkshire countryside. Plus, your own private hot tub!
The Hodgson family certainly know a thing or two about diversification. Having worked the fields around Hall Farm since the 1920s, no fewer than four generations have seen the place develop, from horse ploughed fields in the early days right through to today's tractor worked landscape. By 2008 they'd also opened their very own brewery, with cask ales crafted from their home-grown malting wheat, and now there's yet another exciting development: The Little Otchan Shepherd Hut.
Named after the farm's most popular beer, the fully en-suite hut is located half a mile away from the brewery itself, tucked against a flank of mature trees and overlooking a pond. It is the only glamping hut on the site, offering complete privacy, with the built in double bed and private hot tub making it a perfect retreat for couples. Outside there's a firepit for that essential campfire, while, within, small touches include a vintage-style digital radio, a retro microwave and a wood-burning stove to keep you warm all year round.
The countryside setting attracts more than just glampers, too. The shelter of the woodland behind and the water of the lily-dotted pond before you draws a wide variety of wildlife. Though elusive, roe deer can occasionally be spotted among the trees when you're particularly quiet, while kestrels, woodpeckers and buzzards also frequent the woods. Dragonflies, damselflies and more flicker across the surface of the pond. It's one of the great benefits of being such a small and undisturbed camping area – most of the animals hardly notice you're there.
If you do find the time to slip away, a quick drive east to the coast reveals one of the longest and straightest stretches of sand in the UK, reaching all the way north to Bridlington. From Hall Farm you're closest to the southern end, where the beach curls around the edge of the River Humber, forming the famous landscape of Spurn Point, a popular nature reserve. In land, meanwhile, Hull provides plenty of more urban attractions ideal for days when there isn't seaside weather.
Gallery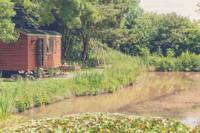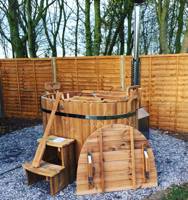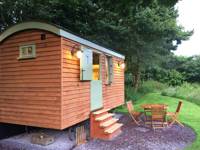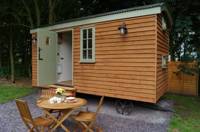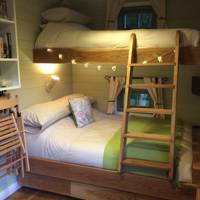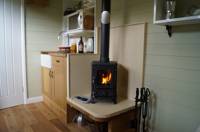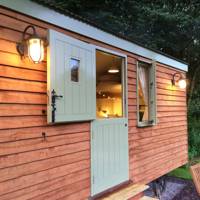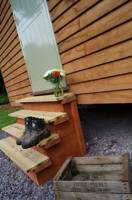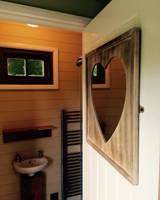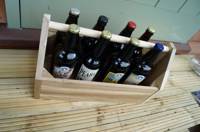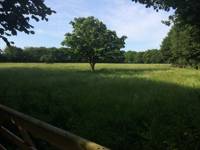 Video Tour
The Owner Says
We offer discounts the longer you stay ranging from 10%–20% when you book 3 or more nights.
Nestled in the idyllic and unspoilt East Yorkshire countryside our bespoke Shepherd Hut offers memorable and unique accommodation in East Yorkshire. The hut is located half a mile away from our own family run brewery, there you will find our onsite shop stocking perfectly crafted ales and also discover how the Little Otchan Hut gained its name. The chances for wildlife and bird spotting are plenty: Kestrels, Greater Spotted Woodpeckers, Skylarks, Roe Deer, Hares, Buzzards and of course Hedgehogs are all a common sight near the hut. In the summer month's swallows and house martins use the pond as a drinking destination plus they use mud from the banks of the pond to help make their nests. Dragonfly, Damselfly, Peacock, Red Admiral, Painted ladies, Meadow Browns butterflies are all seen feeding on the Oxide Daisies and Red Campions that surround the pond. This truly creates an idyllic and beautiful away from it all atmosphere.
We offer discounts the longer you stay ranging from 10%–20% when you book 3 or more nights.
Reader Reviews
Add Your Review
Stunning Shepherds hut ideal get away
Stayed here with my husband and had a fabulous time. The hut has everything you need a true home from home feel and the hot tub is amazing and it over looks the pond. We felt totally alone and away from it all and hammock and fire pit added to the occasion. They have there own brewery!! and gave two free beers on arrival which where lovely. We also purchased a fire pit pack which locally sourced meats delicious :). We will certainly be back.
Superb
Was everything we hoped for and more. Quality of everything and attention to detail was amazing. Perfect location to chill out and at any time of the year. Highly recommend.
A little peice of heaven
We booked the shepherds hut for two days stay, we were blown away by it, it is totally amazing so peaceful and has everything you need in it to make your stay a happy one. Would definitely recommend to anyone and will be going back. Turn your phones off light the fire pit and relax,
Best Price Guarantee, with no fees
Instant booking confirmation
Trusted for over 10 years
A chance to win £50 of Cool Camping vouchers!