Riddlesworth Park Glamping
Exactly what East Anglia is all about: acres of space and fine country parks
Welcome to the flattest part of Norfolk… no, scrap that. Welcome to one of the flattest parts of the entire UK – England's answer to America's Great Plains or the vast Canadian prairies, where every open stretch of land runs as far as they eye can see, or, more accurately, as far as the next patch of looming woodland, the real variants in this level East Anglian landscape. For camping – or rather glamping – there's no better terrain on which to push your tents pegs. And when you straddle the bicycle, saddle the horse or simply set off on two fat feet, there are few more ideal places to breeze your way around.
Riddlesworth Park is the prefect base for just such adventures, a pleasant 5-acre site set around the estate of historic Riddlesworth Hall. The field that is now adorned with five luxurious nomadic-style tents and one cosy pod (do the maths; that does work out to over an acre of space each!) was once an agricultural pasture – an aftermath of East Anglia's use in the 'Dig for Victory' era. Indeed, the whole area is inextricably linked with the two World Wars: Thetford Forest, despite its reverence, is actually one of the newest forests in England, replanted after World War I to replace fallen timber, and the varied fields of sugar beet, onions, potatoes and pigs were all rapidly expanded around the same time by the cherry-cheeked farmers from those 'Help the Effort' posters. It's a pleasant find for glampers in Norfolk, then, that Riddlesworth is now returning to its parkland origins, replanting the hedges that were once torn up and reseeding wild plants where crops took over.
The glampsite itself makes the most out of this changing locale, with just five different units tucked within the space, free of cars, road noise and all outside intrusions. It feels intimate yet spacious, with loads of room for kids to kick a ball about and run wild, while still huddling privately around the family campfire when evening falls. The accommodation comes stylishly decorated, with colourful bunting decorating the canvas of each yurt and interior furnishings like old-school lanterns, blankets and cosy scatter cushions. There's the added luxury of proper flushing loos, showers and an uncovered kitchen-cum-shop-cum-dishwashing area are an essential added extra. For onsite amusements, there's a sand pit, bug hotel, play area in the woods (great for den building!), fairy village and boule piste, while group bookings are most welcome too with a communal tent for shelter next to a big BBQ firepit.
Run by affable Lou and Ben Chandler, the campsite is accompanied by the family's neighbouring livery yard, providing a happy addition for those wanting to take their horse on holiday too. For everyone else, adventures are just as accessible without a trusty steed. Start by talking to the couple themselves, who know the surroundings better than anyone, and then trundle off into, most probably one of the many vast, intriguing woods. Thetford Forest Park couldn't be more on the doorstep if it tried, though the largest area of it is actually just the other side of its namesake town, certainly the best place to go for pleasant family cycle routes and a chance to spot Norfolk's diverse wildlife. It's amongst these pines that the old boys form Dad's Army march in the credits of the programme, with Warmington-on-Sea the fictional alias for Thetford town – another war-time claim and the reason for the Dad's Army Museum in the centre of town. It's a bit more peaceful now, and surprisingly it's a haven for Norfolk wildlife. Keep quiet and there's deer to be spotted, not just in the park but also back at camp – a real wildlife treat accompanying the comforts of this comfy, modern glampsite.
Best Price Guarantee
Easy and Secure, with instant booking confirmation
Trusted for over 10 years
A chance to win a brand new Coleman tent!
Gallery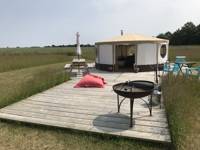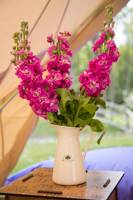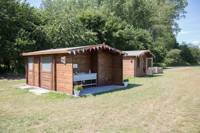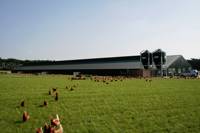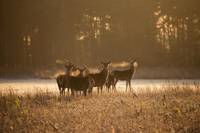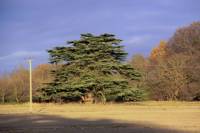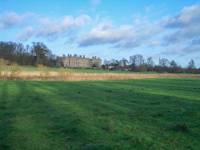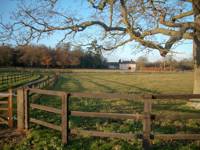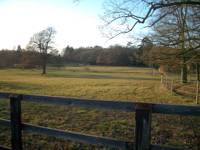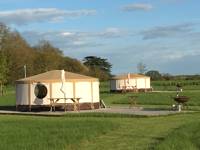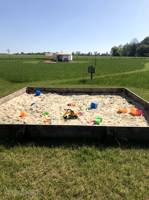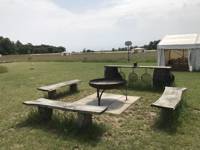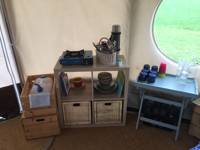 The Owner Says
We are a family run glampsite set on our working farm nestled on the Norfolk/ Suffolk border in the beautiful Breckland area. Our stunning 5 acre site has plenty of space, yet delivers an intimate feel with only 5 pitches. Our fully furnished luxurious nomadic yurts  provide you with the best way to sleep under the stars in complete cosy comfort. We provide a wonderfully luxurious camping experience and look forward to welcoming you to Riddlesworth Park.
Home Farm, Riddlesworth is owned and run by us; The Chandler Family. We (namely Ben and his father John) have lived and worked here since 1969.
On our 800 acre farm we enjoy growing potatoes, sugar beet, carrots, onions, wheat and barley. We also have a large free range egg farm, so plenty of fresh eggs for breakfast! There is also a horse livery on site, this is particularly handy if you would like to holiday with your horse.
Our farm, it's wildlife and it's scenery are our most treasured assets. Since partnering with our friends at SoulPad (mad-keen campers who share our love of Norfolk and The Great Outdoors), we're able to offer more people the chance to enjoy our farm with us, and so a new chapter in the Farm's history begins.
Book campsites near Riddlesworth Park Glamping