Pinewoods
Beach Road, Wells-next-the-Sea, Norfolk NR23 1DR


Beach huts, sand dunes, miles of sandy beaches and the Norfolk Coast Path.
Beach huts are a great British tradition. Maybe it's the fact that we can never trust the weather enough to be able to spend a whole day on the beach without shelter. Or maybe it's because most of us can't afford a home by the sea. Either way, these quirky little beach boxes have become an endearing symbol of the British seaside. In recent years, beach huts have also become the sought-after alternative to a second home. In some parts of the country, these little wooden wonders have been known to change hands for more than £200,000. The alternative to purchasing your own beach hut is a trip to Pinewoods campsite at Wells-next-the-Sea on the north Norfolk coast, where you can rent one by the day or by the week, complete with deckchairs and a windbreak. Pinewoods isn't a typical Cool Camping site. It's a big, commercial outfit with tenters often squeezed into a field by the boating lake. But in summer, they open up the Horse Paddock – a larger field where you can pick your own pitch and spread out sheltered by the tall grass. It's a trek from here to the amenities blocks, but portaloos and running water are to hand. Holkham Hall, the local manor house, is still a family home to the Coke family, owners of much of this area, including Pinewoods campsite. You can't fail to be impressed by this immaculately maintained estate. But the one thing it lacks is a huge expanse of golden sand and direct sea view. You'll need a beach hut for that. Just as well the Coke family own those, too.
Gallery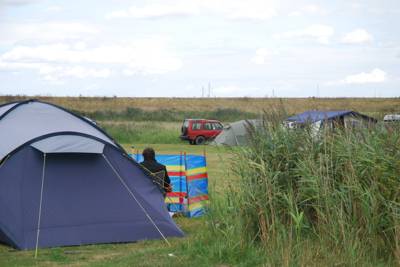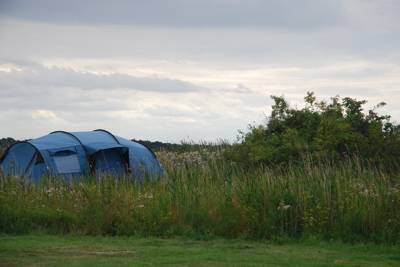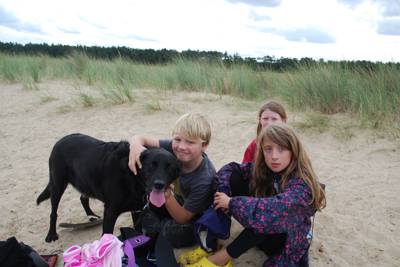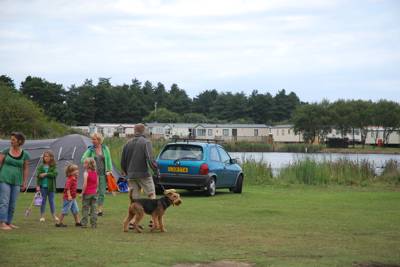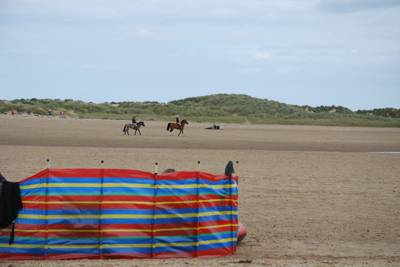 The Owner Says
Reviews
Sign up or sign in to leave your review of Pinewoods
Pinewoods
Stayed over the Aug bank holiday. It got VERY busy over this weekend with tents pitched close together and not much peace and quiet. However, we stayed to the Tuesday and by then it was much quieter and revealed it self as a really lovely spot.
The holiday camp part of the site is out of site and out of mind unless you want to go for a shower or make use of the shop. The tent field just has porta-loos and a water tap.
Having bikes proved useful, you can cycle along the flood-barrier into town which beats taking the car or the rather pricey mini-railway. We also went on a bike ride through the woods to Holkham Hall which was an excellent day trip. At low tide the beach is breathtakingly huge with excellent sand for sandcastles and pools for paddling. It all but disappears at high tide so check your tides times!
A bit pricey considering the basic facilities provided in the tent field we paid £20 on the Thursday, £30 on each of the bank holiday weekend nights. But we got the 5th night free which helped!
Would definately go again but avoiding those peak times!