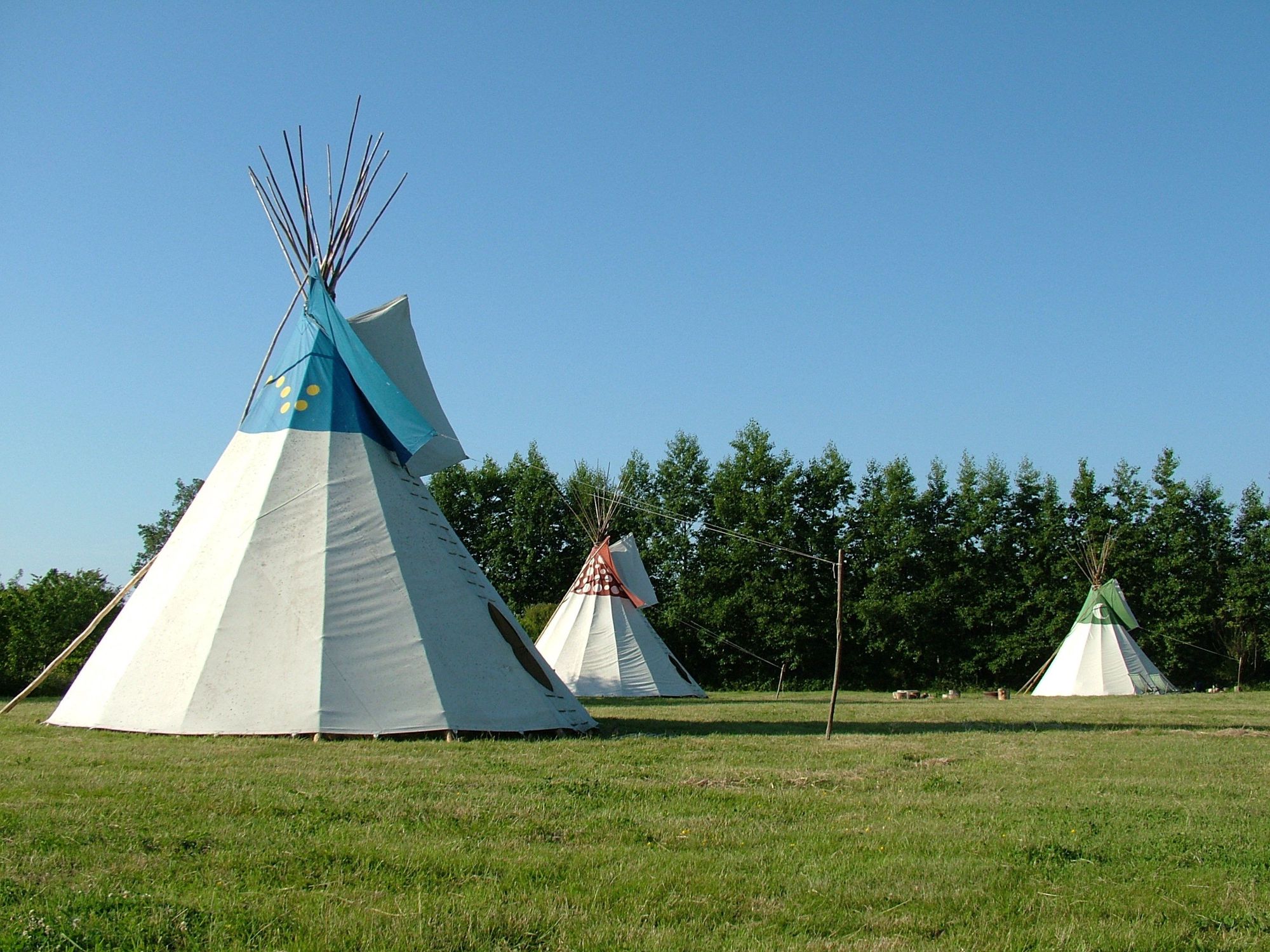 Tipi Glamping i
Tipi Camping & Tipi Glamping
Whether it's tipi glamping abroad or camping in a tipi in the UK, we'll have a site to suit your needs. There's something delightfully rustic about glamping in a tipi, perhaps the most iconic canvas structure out there. There's no need to live like tribesmen in some of todays glamping hideouts though, with tipis kitted out from head to tipi-toe with everything you need for a luxury outdoor break.
Tipi or Teepee?
Tipi, tepee or teepee, whatever you call it, we're all talking about the same thing and there's not necessarily any right or wrong way to spell it. We've chosen to use the word tipi, as this is generally the most commonly used. People also sometimes talk about tipi glamping while others talk about tipi camping but, again, in essence, they all mean the same thing – staying under canvas in the traditional cone-shaped structure.
What is a Tipi?
A tipi is a cone-shaped structure, traditionally made of animal skins over wooden poles or sticks, though, nowadays, most are made using more modern canvas materials. The origins of tipis are associated with North American Indians and the indigenous people of the American plains –though they were also used in Northern Europe and America under other names – and are well known from classic Westerns. Originally used by nomads, tipis are quick to assemble, durable and work well in a varied climate, providing warmth in winter and staying cool in the heat of summer. And, while most tipi glamping sites will allude to their heritage, often with themed paintwork and Western-style décor, you'll quickly realise that staying in a tipi today is a thoroughly modern experience, with the likes of king-sized beds, wood-burning stoves and luxury furnishings on offer.
Five Reasons We Love Tipis
- For kids (and big kids) these imaginative abodes are perfect for a game of Cowboys and Indians.
- Traditionally designed they're warm and cosy in winter but cool as a cucumber in summer.
- Compared to many forms of glamping accommodation, tipis are a cheap and affordable option.
- Nights around the fire inside a tipi are always tough to beat.
- It's a proper under-canvas experience that keeps you well connected with the great outdoors.
Tipi Glamping in the UK
You don't need to fly to North America to get your tipi fix, the home of glamping is right here in the UK and, when it comes to glamping, one of the first forms of accommodation to ever appear in the Great British countryside was, you guessed it, the tipi! Today there's tipi accommodation in pretty much every county on the British Isles and, as always, the Cool Camping team have been out about on the road checking them out. Every site we love makes it into our specially selected Cool Camping collection, so if it's on our list then you can be sure it really is a top place to stay. So, what are you waiting for? Take a look through our tipi collection today, who knows what adventure awaits?
Tipi Glamping in France & Europe
While glamping first made its name in the UK, you only need to hop across the channel to see that glamping in France is just as popular, with the rest of the continent quickly following suit. Tipis, too, are perfect for the French climate, keeping you cool and shaded in the summer heat but also offering warmth at night and during the colder off-season months. There are heaps of fantastic tipi glamping sites in France, from the Atlantic coast to the crinkling peaks of the French Alps. Discover the best of them on the Cool Camping website and book your tipi break today at the very best price.
Tipi Glamping – The Best Tipi Glamping Sites – Cool Camping
Showing 1 - 43 of 43 sites