A pair of floating cabins on Lac de Pélisse accessed solely by rowing boat
As the wind rustles softly through the willow trees that surround the waters of Lac de Pelisse, any avid reader can't help but remember the aptly named Wind in the Willows. "There is nothing – absolutely nothing – half so much worth doing as messing about in boats", the famous sentence goes. Come visit Cabanes Flottantes and we're sure you will agree.
Set within eight-acres of parkland, once an organic farm and today a tranquil natural space, Cabanes Flottantes is a truly unique glamping experience comprised of two floating cabins bobbing gently on a lake. Crafted out of finely selected woods – larch, Douglas fir and pine – the cabins are encircled by a wide outside deck, finished in the same wonderfully exposed style and mirrored inside by superb joinery that includes inbuilt furnishings and bunk beds.
The real magic, of course, comes not in the comfortable beds, large glass doors or sun-chairs on the terrace but from the sheer tranquillity of floating on a lake in the heart of the French countryside! And what a charm it is. In the mornings, cold weather can be a pleasant surprise as wispy hairs of mist hang in the air beyond the windows, magical and serene, while warmer, midsummer dawns wash the waters in a sunny glow, attracting kingfishers and herons who fish around the edge. When the wind catches, the cabins can even begin to turn slowly in the water, shifting the direction of your view across the lake.
All of it can be surveyed over breakfast as you enjoy a French collection of freshly squeezed orange juice, jams, croissants and other, seasonal goods paddled out to your cabin each morning. And then, you can head off to explore, either in the private rowing boat you use to paddle to and from the cabin or by taking out one of the kayaks found beached on the sand at one end of the lake. If you bring along some fishing tackle you can even dip for fish in the waters below. You do have to put them back though, partly as there are no cooking facilities in the cabin but more importantly to protect the stock!
On shore, picnic benches are found beneath the dappled shade of the willow trees and there's a climbing frame and playground for kids. They're located conveniently close to a communal BBQ too, perfect for a family meal back on terra firma. And then beyond there are the medieval towns that this region of France is so famous for: Issigeac, Bergerac and magnificent Château de Monbazillac are all within an easy half hour drive. Not that you'll be too interested in going there. After all, nothing beats staying put and simply messing around in boats.
Best Price Guarantee
Easy and Secure, with instant booking confirmation
Trusted for over 10 years
A chance to win a brand new Coleman tent!
Gallery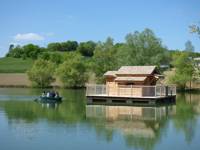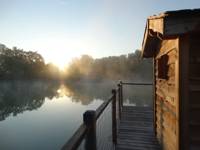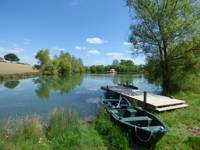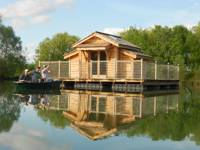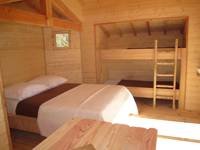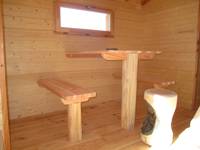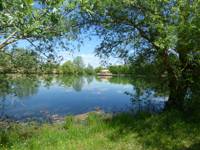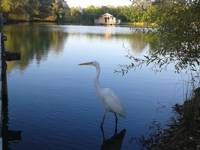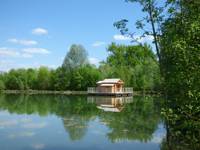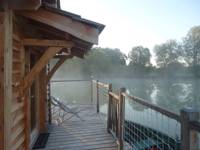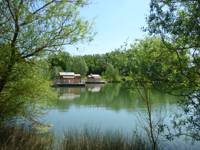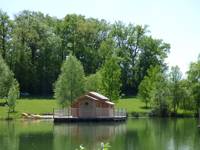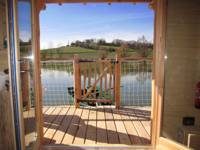 The Owner Says
Two Floating Cabins, set in the middle of the Lac du Pélisse, move gently with the breeze as do the leaves of the trees in this 3 hectare park surrounding the lake. Accessed by rowing boat, your Floating Cabin is a haven of tranquility, and immersed in a beautiful natural environment.
Book campsites near Cabanes Flottantes du Lac de Pélisse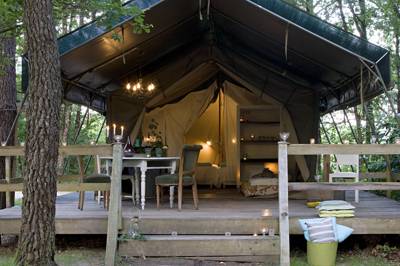 i
Campsites in Lot-et-Garonne
Campsites in Aquitaine
Campsites in France
Available:
3 Pitches
1 Quirky
5 Safari tents
...