A glamping site tucked amid the idyllic rural scenery of an ancient French farm
When a dog finds a particularly delicious bone but doesn't quite have the appetite to finish it, then it's off to the back of the garden where a deep, secretive hole can be dug to stash it away for later. Well this, my friends, is the camping equivalent of a seriously succulent little number and while, right now, you may be stuck behind the computer screen it's certainly one to take to the nearest flowerbed and leave in mind for later (just saving it to 'bookmarks' may also be advised). Come holiday time you'll finally have the chance to taste the good life and, as any dog knows, it's all the better for the waiting.
La Ferme de la Moricière, in Lower Normandy, is the juicy bone in question; a glamping site tucked amid the idyllic rural scenery of an ancient French farm. True, it's a paradise for Toupie, the local sheepdog, who's as good at herding animals as he is at reading Dickens, but those of us walking on just our hind legs get to taste the real proof of the proverbial pudding. Exquisitely finished canvas lodges are pitched in the grounds of the farm, a home that has been under the eye of the Moricière family for over 200 years, and combined with the thoroughly welcoming atmosphere, they make for an outstanding place to camp.
Set on relatively high ground with far reaching views down the Sèe valley towards the coast, La Ferme de la Moricière is a site that packs a punch. The lodges are kitted throughout with rustic feeling but modern functioning wares, making evenings inside a delightfully heart-warming affair. The central wood-burning stove brings your brew to a boil, while a cool box helps keep your veggies safe and fresh. Beds are deliciously sumptuous – never an easy thing getting up in the morning – and the 'cupboard bed' (yes, it really is a double bed inside a cupboard) is fantastic for the kids, who collapse into their private cubbyhole at the end of a long day on the hoof.
The farm itself, if you haven't quite guessed yet, is still very much a working business and home to an eclectic range of animals. The main organic produce comes from their dairy herd, roaming the neighbouring fields and gathered twice a day for milking in the parlour. Campers are encouraged to lend a hand, throwing themselves into farming life, so it's a good move to bring a pair of wellies along – that way you can get really stuck in, walking the cows down the track and into their stalls. For younger ones there are also goats to pet, pigs to grunt at and a chicken coup where you can collect the mornings' eggs. Sylvie is also a dab hand at teaching you how to make traditional homemade cheese. A slightly smelly but interesting process!
The surroundings are as rural as you'd expect from such a true farming location, woods for walking, trails for cycling and fields for bone burying. But a hop in the car takes you to some of the best local hot spots. The huge bay of the Sèe and Sélune estuaries features, when the tide recedes, a vast stretch of sand that can be walked across to reach Tombelaine Island – Yves and Sylvie lead walking tours across to the island (yet another string to their bow) – and world famous Mont St Michel also clings to the coast (it can actually be seen in the distance from the farm). By the end of a day exploring you'll likely be exhausted and ready for an hour or two relaxing on the veranda. Sadly, it's not for ever, the farming life will just have to be an annual holiday thing, but every dog has it's day and next year you'll still have this juicy camping bone to return to. With the Moricière family you're always welcome.
Best Price Guarantee
Easy and Secure, with instant booking confirmation
Trusted for over 10 years
A chance to win a brand new Coleman tent!
Gallery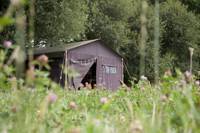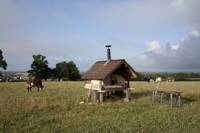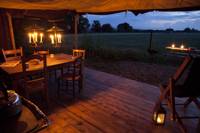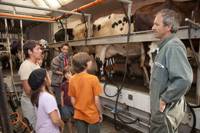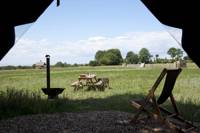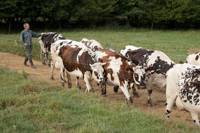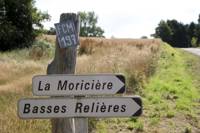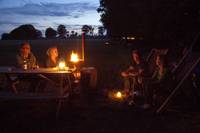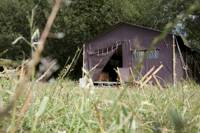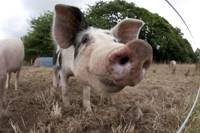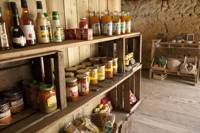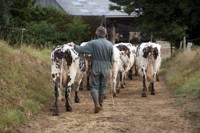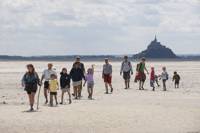 Book campsites near La Ferme de la Moricière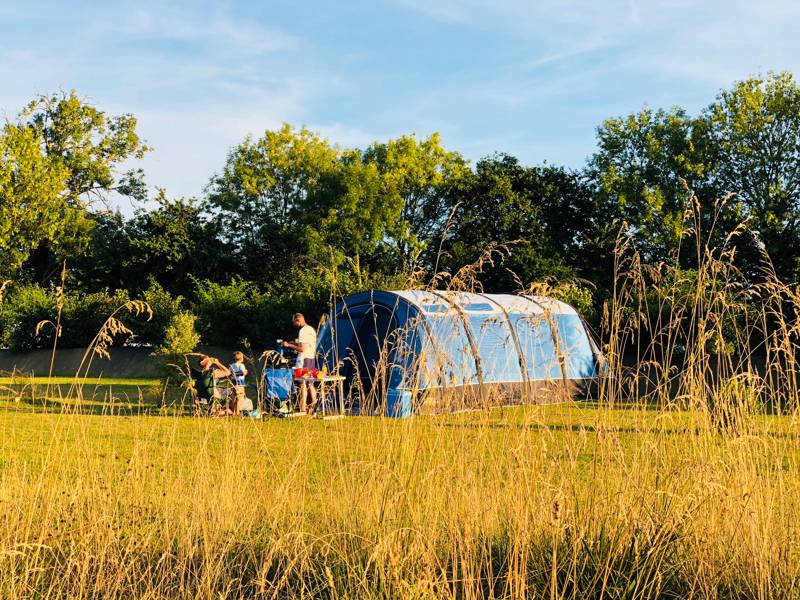 i
Campsites in Manche
Campsites in Normandy
Campsites in France
Available:
2 Pitches
1 Bell tent
1 Cabin
...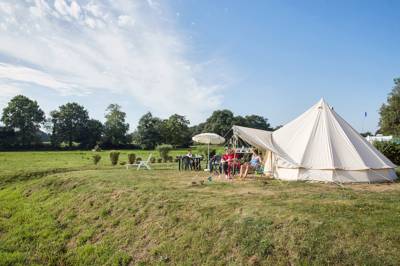 i
Campsites in Manche
Campsites in Normandy
Campsites in France