BelRepayre Airstream & Retro
Europe's first retro Airstream trailer park, in the foothills of the Pyrénées
A couple of decades ago, Perry Balfour and his wife, Coline, set about transforming a beautiful part of the Ariège countryside into a themed trailer park. Having built up to an impressive collection of 15 Airstreams, they have, more recently, scaled it back to a more modest collection of three, each painstakingly restored to its former glory, then decked out in 1970s-era fabrics and flea-market paraphernalia. These glistening beauties are the real deal, too, and have come all the way across the Atlantic.
Though the exteriors look majestic – especially when winking simultaneously in the Ariège sunshine – the interiors look even better, with their cute little bathrooms and showers, funky bedrooms, and plethora of aptly psychedelic touches that includes floral curtains, retro crockery and ancient music magazines. Sliding a scratchy Sly and the Family Stone tape into the cassette player and putting your feet up on the sun lounger outside is a pretty cool experience, to say the least.
Elsewhere on site, there's a dainty little pond, an activities field and a nearby wood to explore. The well-stocked 'general store' has essential food items and fresh organic vegetables from the local area and there are, of course, vintage clothes on sale, too. The new addition of a red, cedar wood hot tub is a particular delight and, if it strikes you as a little too modern, has timeless views of the snow-topped Pyrénées that no doubt even the most ancient of forefathers and mothers would have enjoyed.
Yes, if ever there was a campsite to help you trip back in time – this is it…
Best Price Guarantee
Easy and Secure, with instant booking confirmation
Trusted for over 10 years
A chance to win a brand new Coleman tent!
Gallery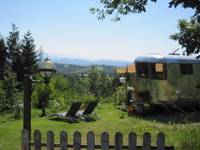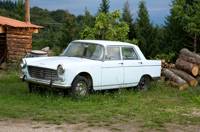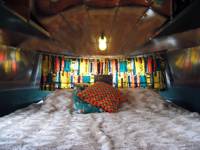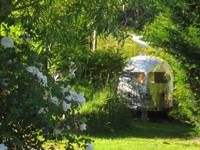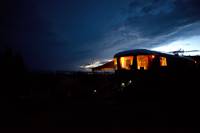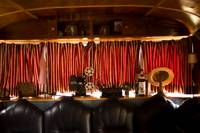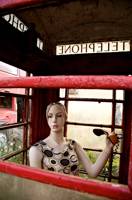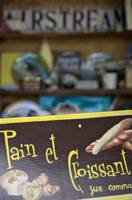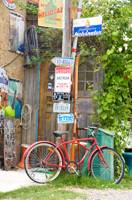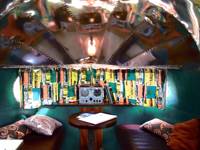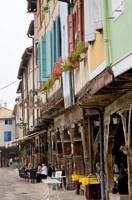 Video Tour
The Owner Says
Belrepayre on top of the hill,
Beautifull view on the Pyrenees .
Treat yourself to the experience of a  stay in a vintage American aluminium Trailer, probably the best and most original caravans in the world.
You've certainly seen them in movies or fashion magazines. These caravans are much more than elegant silver tubes, they are quality interiors …. a legend.
Belrepayre is surrounded by nature, it is a peaceful and secure site.
For your vacation alone, in couple, in family or in group, have a stay you'll never forget in these Truly luxury caravans from the 40s to 80s.
 We have a "general store" for basic products, local and organic produces, second hand stuff and souvenirs. We have fresh bread and croissant on order ! We know good adresses for restaurants and second hand shops … for hiring bikes, horse riding, canoë, hang gliding … We will be happy to inform you on the best things to do in the area.
We have a table tennis and many outside and inside games .. books …. We have great big field to play football, frisbee, kyte, baseball … We have a forest to relax and get closer to our friends the trees !
There is a  red cedar wood hot tub ! There is a nice sanitary pavillion with WC, showers, wash basins … a washing machine.
Dogs are allowed  on leeds
We have a conscience, the park is maintained in respect with nature, in an organic way and a lot of elbow grease! We recover rainwater for watering, we sort our waste, do compost …
Reader Reviews
Add Your Review
An experience I won't forget
This summer I've been travelling around with my 4 year old son and we booked all of the campsites for the French leg of our travels via 'Cool Camping'. Originally I just looked in the map and chose BelRepayre for the location which was in a good spot for our itinerary. However when u read that it was an Airstream and Retro camping site I thought it sounded fun and definitely had the 'cool' factor.
Communication with Coline was always quick and clear and she was friendly, accommodating and helpful. Coline informed me that the weekend I'd chosen happened to be their annual 'Airstream' meeting so if I was after a quiet stay it was probably not the weekend for me. We'd rested lots at our previous site so I thought it could be a fun experience and we were only staying one night. I now wished we'd stayed longer!
BelRepayre is a wonderful place. You instantly feel as if you've either stepped back in time or entered an animated other world of sorts. Not only are the impeccably restored Airstream trailers impressive but the whole site is decorated and kitted out in 60s kitsch in-keeping with the retro era. It's a smallish site which makes it all the better and is clean and immaculately presented. There is a fantastic games area which my son loved complete with table tennis, giant Lego, badminton equipment and various balls. All amongst a backdrop of an old double decker bus, London taxi and English old phone box so we felt at home!
Perhaps one of the best things at Belrepayre is the Apollo Lounge - the Airstream trailer converted to the cafe/lounge area that serves drinks and snacks in the afternoon and meals and music in the evening. All of course in retro style!
The Airstream meeting evening was a fantastic experience. The evening was a fixed price which included live entertainment, a 3 course meal and a performance at the end of the evening from Perry the sites co-owner and his son. If you get to go to BelRepayre make sure you speak to Perry, Coline or their son about their lives as they have the most interesting brilliant stories ever! Perry was a professional clown who convinced Coline to run away to the circus with him (I don't care what anyone says but this is every girls dream!) they then had their own circus for years travelling around France and Italy bringing up their 4 boys before retiring and building BelRepayre. They are the perfect hosts and I will definitely be going again.
The location is also great close to the lovely town of Mirepoix and surrounded by sunflower fields. All in all it's an experience we won't forget!
Book campsites near BelRepayre Airstream & Retro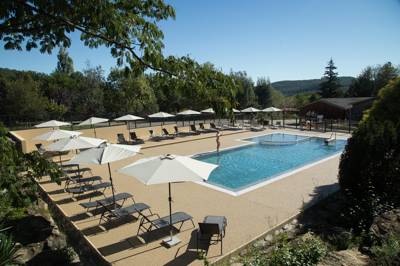 i
Campsites in Ariège
Campsites in Midi-pyrénées
Campsites in France
Available:
1 Pitch
2 Safari tents
1 Tree house
...