Proper on-the-farm
French glamping
, amongst a varied landscape of forest, fields and fauna. The coast is also a convenient half hour away.
Remember at school when you were papier-mâchéing around a balloon, clumsily trying to form the shape of a head? It looked dreadful, didn't it? And the part-dried icky glue all over your fingers, annoyingly sticking everything together as you went along. It's appropriate, then, that papier-mâché is a French term, because come to Scaër, Brittany, in the early summer and you're taught a very harsh life lesson – you should have persevered. These guys are papier-mâché gods, the Michelangelo's of glue and A4. And their craftsmanship is put to the test at the Cavalcade festival, a bi-annual parade where residents compete to create the world's best floats. Restricted to paper, glue and wire mesh, it's easy to underestimate what's possible – think replicas of the Eiffel Tower, giant moving turtles, model classic cars and gargantuan scaly dragons. Once you've seen it you'll understand why a good 50,000 people turn up to spectate!
The extravagant Cavalcade structures encase tractors, trailers and cars, mostly lent by local farmers whose hay barns become workshops for the month. One such man is Cyril, farming the meadows 5km from Scaër, though most of the summer he is pre-occupied by more Cool Camping type affairs. Tucked below the tree line in his grassy cattle meadows, Cyril's farm is home to brand new Canvas Lodges, set up by the renowned folk at Feather Down Farms. With years of experience providing glamping accommodation around Europe, Feather Down are master-craftsmen themselves and don't do things by halves. Here you can expect the full works of double beds, sumptuous furniture, oak panelled interiors and wood burning stoves. The kitchen space comes with all the utensils you'll need and outside there's even a traditional wood-fired oven, so you can try your hand at making authentic homemade pizza.
While the luxe lodges make this a family camping break without the faff, it's the wider setting of La Ferme de Penquelen that make holidays here so special. The immediate vicinity sees a coppice of sapling trees, springing up within the shadow of giant ash and sweet chestnuts. Inside the forest, kids can run amok – build dens, hunt for beasties or play with the rope swing that dangles playfully from the branches. Scratching amongst the roots, chickens look for fallen acorns and their coop, alongside your tent, provides fresh eggs each morning. Then there are the cows – easily spotted. The herd of 30 roam the fields just beyond where the canvas lodges are pitched. It's not uncommon, though, to find one peering through your window in the morning or trundling past your veranda as they make their way up to the milking parlour.
Cyril is wonderfully hands on. His wife, Clara, and children, Yanis and Elise are as integral to the farm as him, helping herd the cows and introducing you to the other farmyard friends – you'll be a honorary farmhand in no time. By the time you're out on the coast, beach hopping around the old port towns, your own kids will be tugging at your trouser leg. "We need to get back to help Cyril", comes a peep behind the beach towel, "it's almost time to milk the cows!" Perhaps it has just instilled a stronger work ethic in them – bet you never thought you'd get that out of a holiday! All the better for it too. By the time they're back at school, swimming in a sticky pool of papier-mâché gunk, they may just have the spirit to persevere – a testament to La Ferme de Penquelen and the local gods of papier-mâché.
Best Price Guarantee
Easy and Secure, with instant booking confirmation
Trusted for over 10 years
A chance to win a brand new Coleman tent!
Gallery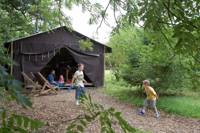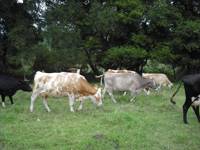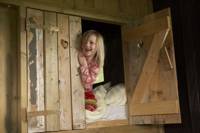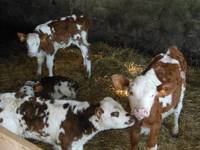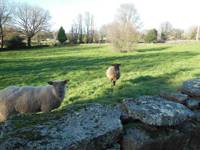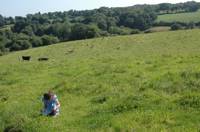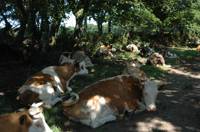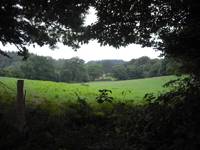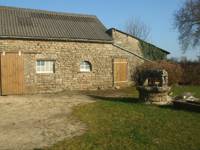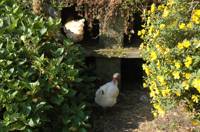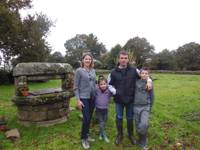 Book campsites near La Ferme de Penquelen