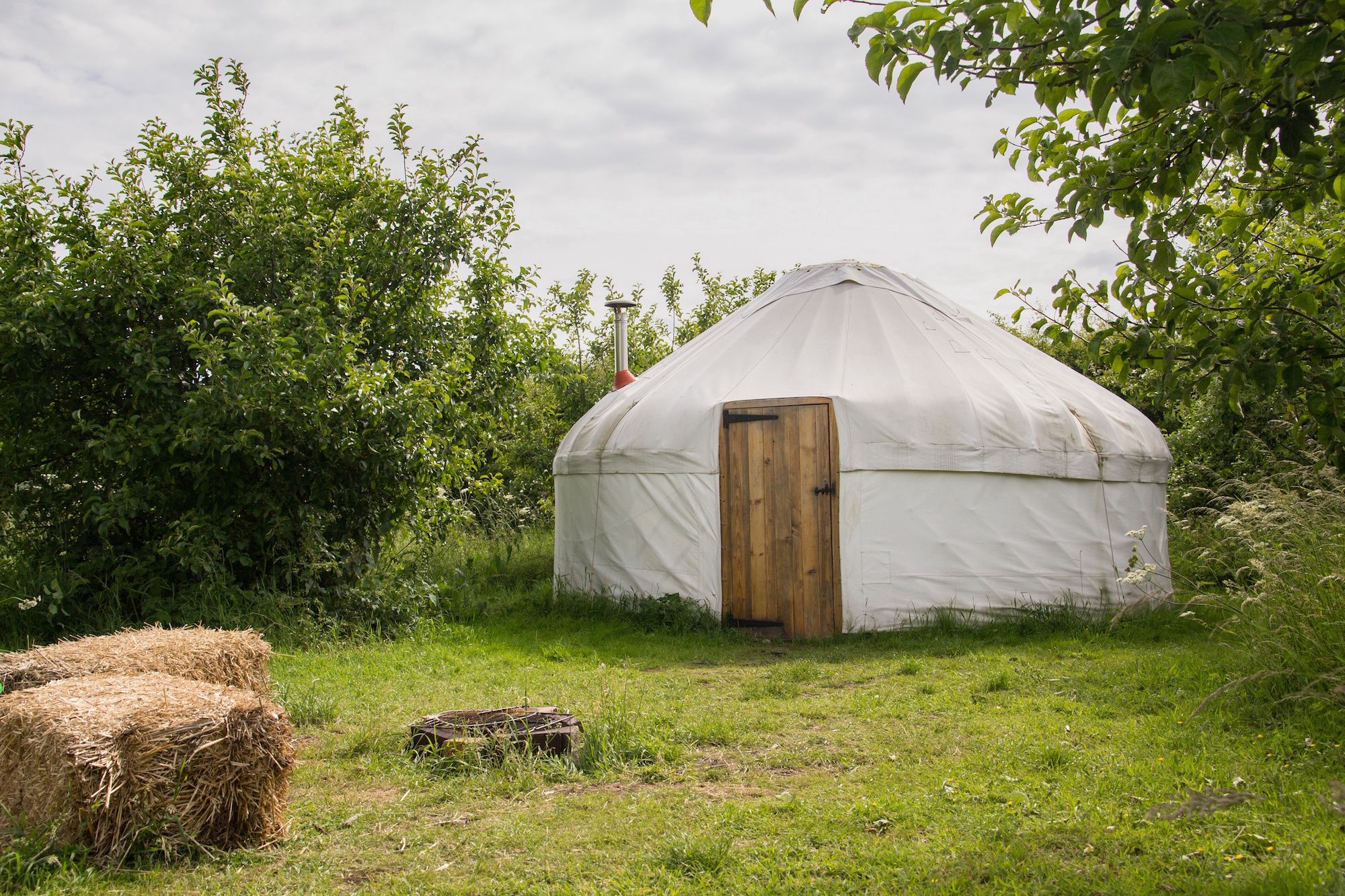 Glamping & Luxury Camping i
Glamping in the UK, France & Europe
Glamping, or luxury camping, is more popular than ever and with tree houses, pods, bell tents, yurts, shepherd's huts and even converted London buses on offer, there's plenty of variety. Our growing collection of high-quality glamping options in the UK, France, Spain and the rest of Europe are hand-picked by the Cool Camping team, so you can be sure of a great holiday. What do we look for in a glamping site? Well, there are no set rules here at Cool Camping but we aim to showcase glampsites that have a certain je ne sais quoi, whether that be a special couples glamping retreat in Cornwall or a unique family glamping getaway in the south of France. Browse the best glamping sites here on the Cool Camping website now and book your next luxury outdoor adventure today.
What is Glamping?
Recently added to the Oxford English Dictionary, glamping is defined there as "A form of camping involving accommodation and facilities more luxurious than those associated with traditional camping." It's more popularly understood as 'glamorous camping', the idea being that you can leave the tent at home, forget the faff of bringing all your camping equipment along and, instead, rock up at a campsite with nothing but your toothbrush and pyjamas and have a good time. At glamping sites you'll find all the hard work is done for you: The tent (or yurt, or pod, or tree house) is already up and waiting and, guess what? there's already a bed waiting for you inside. Throw in the likes of a wood-burning stove, delicious breakfast hampers, hot tubs and en-suite bathrooms and you quickly get the idea. This isn't any ordinary outdoor holiday, yet glamping isn't quite like staying in a hotel either. No, glamping is still about getting outside and breathing in the fresh countryside air; light a campfire, roll in the grass, walk through the forest. You're still outside and you can still enjoy starry skies, but when you're glamping, you're doing it in style!
Glamping Accommodation
There's no one-size-fits-all approach all when it comes to glamping accommodation and you'll quickly come to find that there's a huge variety of options out there. Across the channel in France and Europe, where the climate is generally warmer in the summer months, canvas options await in abundance. Safari tents are a popular choice with families – large, airy and divided into separate rooms, they provide space for children as well as the grown ups and stay cool in the summer sun. Bell tents (perhaps the most classic glamping structure) are popular for similar reasons, though are smaller in size and often more suited to couples. Yurts, meanwhile, offer a chic appearance and wonderfully romantic feel, they're a great choice if you want luxury and charm combined. While these three forms of accommodation are similarly found here in the UK, the Great British weather also means there are plenty of more hard-topped alternatives available too. Shepherd's huts, gypsy caravans and all-weather pods provide more year-round accommodation, with cosy, insulated interiors that will keep you warm even in the dead of winter. Many also come with wood-burning stoves to keep things extra snug. Finally, of course, there's also a whole host of glamping structures that can't be boxed into a specific genre. Treehouses come in all shapes, sizes and levels of luxury, while other quirky glamping finds include converted double-decker buses, ex-RAF helicopters, re-configured train carriages and cleverly transformed horse-boxes. Yes, when it comes to glamping, you'll never be short of cool ideas. And, to discover the best of them, you've come to the right place. Browse the Cool Camping website now to discover the greatest glamping wonders that are out there right now.
Five Easy Reasons to Go Glamping
– It's the perfect combination of adventure and luxury.
– There's less packing.
– You'll get more space than an ordinary tent.
– You needn't spend money buying your own equipment.
– Less time pitching a tent means more time exploring the area.
The Latest Glamping Trends
Here at Cool Camping we pride ourselves on being ahead of the game and discovering the newest and most exciting glamping sites before anybody else. In 2011 we published the world's first guidebook dedicated to glamping, Glamping Getaways – before the word was even added to the Oxford English Dictionary – and by 2016 it was followed by a brand new, second edition of the book, featuring almost double the number of glamping sites than the original title. Featured across the national newspapers as well as on television and on radio interviews, we're pleased to be the go-to people when it comes to the world of glamping and luxury camping. If you want your finger on the glamping pulse and easy access to the newest glamping site openings, you've come to the right place.
Glamping & Luxury Camping – Best Boutique Outdoor Accommodation