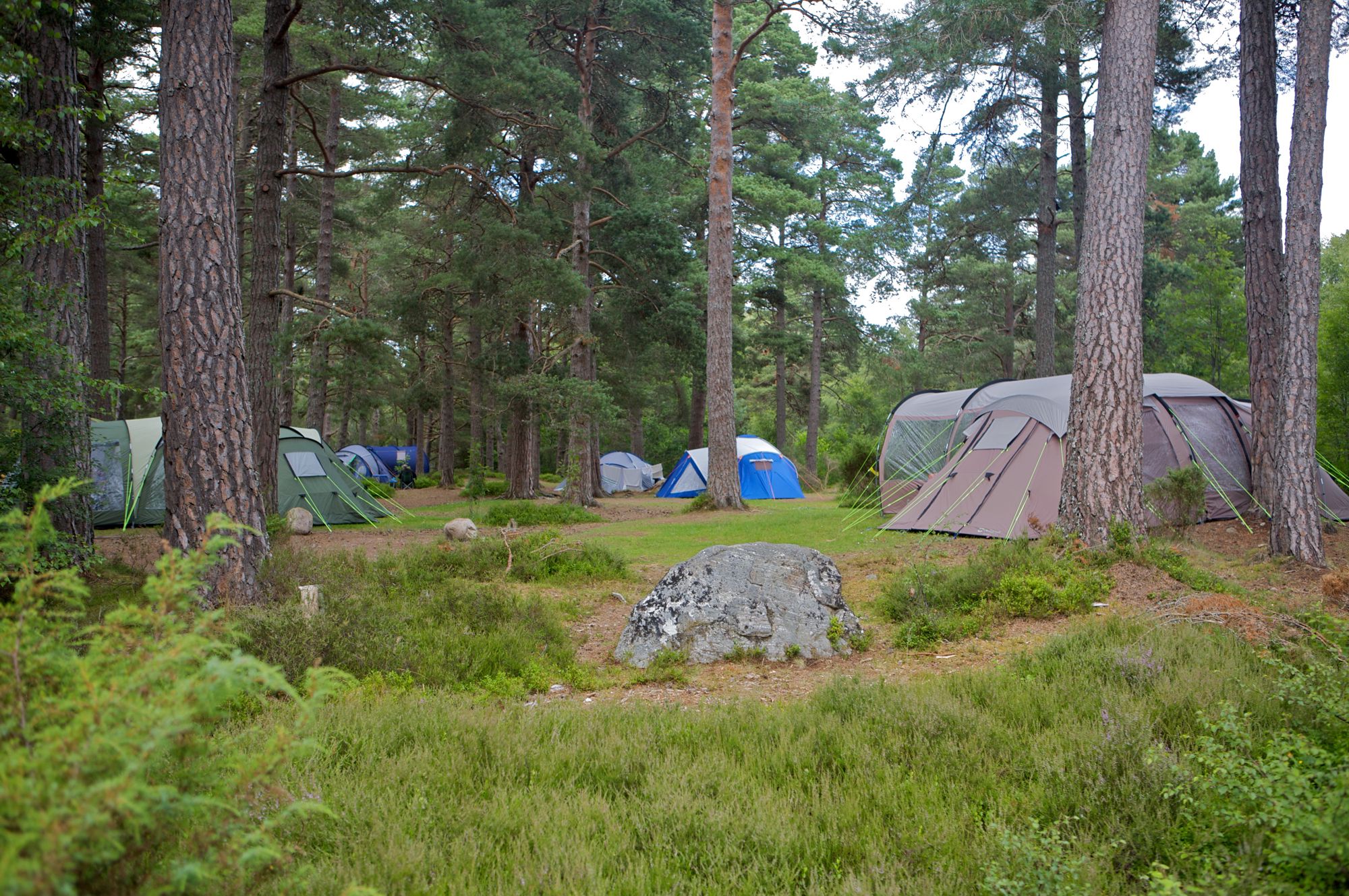 Woodland Campsites – Camping in the Trees i
The Best Woodland Campsites
Camping in the woods or 'forest camping' offers a truly special chance to embrace camping close to nature. We know loads of fantastic woodland campsites and glamping sites and if you plan on camping in the forest or want to find a secluded tent pitch among the trees you've come to the right place. Cool Camping have hand-picked this collection of forest campsites and believe that only the very best camping sites deserve to be on the list. Some are small scale, traditional tent and campervan sites, while there are also some excellent woodland glamping sites in our collection too, from yurts and bell tents in the trees to shepherd's huts and pods in the woods. The choices on offer are varied. Some campsites or glamping sites are situated in small areas of trees and miniature woodlands, while others occupy vast forests or huge stretches of land in well know location like the Forest of Dean, the New Forest or the Forest of Bowland. The one thing they all have in common? They're the very best woodland campsites out there!
Woodland Camping in the UK
The internet is awash with images of spectacular woodland campsites, some carpeted in spring bluebells others basking in the varied colours of autumn. And throughout these photographs one thing is consistently clear, despite being a small island, here in the UK we have some of the most magnificent woods of the lot! Whether you're heading to the highlands and discovering forgotten forests in Scotland's most far flung spots, or venturing a few miles from London to camp in Kent, Suffolk or the Home Counties, the UK is a real treasure trove for woodland camping locations. In Wales, popular locations include Snowdonia National Park and the Brecon Beacons, where the landscapes protected status helps maintain miles upon miles of woodland, while in England there's a great number of designated Areas of Outstanding Natural Beauty that offer similar opportunities for woodland adventures. The Cool Camping guidebooks started here in England and it's safe to say we have a particular fondness for pitching our tent in the woods and hiding away from the frantic modern world. If you're looking for a special escape too, then you've come to the right place. Scroll down and browse our collection of the best woodland campsites now and discover your next wooded wonderland today.
Camping in the Trees: Top Tips
While the forest is a natural wonderland for camping, ruts and roots don't always make it the smoothest of places to pitch your tent. So it's worth planning ahead to make the most of your woodland camping trip. If possible, ensure you've booked a pitch that has plenty of space for your tent and bring rock pegs incase the ground is particularly compressed and hard. An extra blanket or two to go underneath you helps protect your from any knobbly roots and, before you lay down your groundsheet, you should always check and clear the area underneath, removing any pinecones, twigs or bark. For some campers, a hammock is the way to go, with a range of technical, camping hammocks now available to buy from most outdoors shops. This will suspend you above the roots so you don't have to worry about finding flat ground. It is, however, always worth double checking with the campsite you are booking if hammocks are allowed (if it is not already made clear on the Cool Camping website) as some locations have protection rules around their trees that may require you to bring extra tree straps. Finally, if your looking for campsites that allow campfires be sure to abide by the rules of the site. To preserve the rich eco systems of most forests, many woodland campsites will not let you forage for wood from the ground or the trees, so, even if campfires are allowed, it does not necessarily mean you can simply turn up and a light a fire with twigs from the site. In most cases you will still be required to purchase logs from the campsite. You may also not be permitted to bring your own logs – this is to protect forests against the spread of disease such as ash-dieback which can be accidentally be brought to an area if you carry in logs from elsewhere.
Woodland Camping in France & Europe
In the hot climes of sunny France or along the shores of the Italian coast, camping in the woods is a wonderful way to enjoy the best of the European climate whilst still being able to cool off in the shade. All around Europe there are woodland campsites that offer that perfect blend of sun, shade and perhaps a river or lake to lounge by – many with swimming pools too. As always, Cool Camping have been out and about in campervans and heavily-laden cars to find the very best woodland campsites in France and forest hideaways on the continent so that you can browse them all in one place. From tree-covered dunes on the Atlantic coast, to Alpine forests and woodland escapes on the outskirts of cities, we've uncovered some truly incredible camping locations. Browse all of our woodland campsites below or head to our specific country guides to search by location.
Glamping in the Woods
Woodland glamping has come of age in the last decade and if your the type of person that prefers luxury living to a rough-nights sleep among the trees then it could be perfect for you. When it comes to glamping in the woods, many structures, like shepherd's huts and insulated glamping pods offer solid wood floors that lift you away from the roots and ruts of the ground, while even the likes of bell tents and Mongolian-style yurts will usually be pitched on a wooden platform to ensure the ground is even, flat and comfortable. Then, of course, there's the glamping accommodation that only woodland glamping can boast – treehouses! We love treehosues and have a dedicated treehouse collection on our website where you can find all our favourite places. So, whether its kipping high up in the canopy or booking a more basic glamping structure like a bell tent, pod or cabin, we're sure to have a location to suit.
Woodland Campsites – Camping in the woods & forest – Cool Camping