This site is now closed and no longer taking bookings. You can book a holiday instead at one of the nearby sites below.
Book campsites near Scamperholidays - Llangennith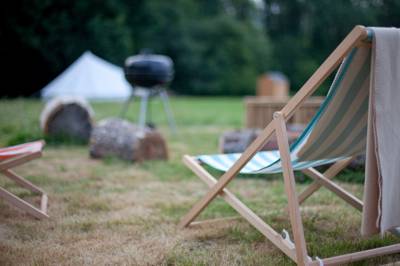 i
Campsites in Carmarthenshire
Campsites in South Wales
Campsites in Wales
Available:
2 Pitches
1 Bell tent
1 Tipi
...
i
Campsites in Carmarthenshire
Campsites in South Wales
Campsites in Wales
Available:
6 Pitches
2 Bell tents
1 Tipi
Scamperholidays - Llangennith Site Closed
Scamperholidays at Llangennith, Kennexstone Camping & Touring Park, Llangennith, Swansea, West Glamorgan SA3 1HS







Accommodation of every style and a beach down the road
Like a giant open mouth swallowing up the Atlantic, Rhossilli Bay sweeps for a full three miles across the end of the Gower peninsula. The consistent swells that roll in across the sea make it a boon for surfers, and in the summer the quaint, coastal villages become lively centres for both families on school holidays and young, long-haired surfing types. Fortunately, there's space round here for everyone.
Knowing a good thing when they see it, the folks at Scamperholidays seem to have this area of the Welsh coast all tied up. At the southern end of the bay, their Rhossilli location has become one of the most popular campsites in the county and now, to the north, the new Llangennith site is meeting the very same standards. Set back from the coast itself, the site offers extra shelter and a quieter, secluded spot, but boasts the same easy access to the beach. It's the best of both worlds.
Situated in a private area of an already existing campsite, Scamperholidays boast no fewer than six different glamping options. Three of these are actually quirky campervan pitches – traditionally styled campervans that are parked alongside private decking with a separate sleeping space. One is accompanied by a shiny Camper Dome, a modern metal shell structure with a double bed inside, while another is accompanied by an air tent, with plants around the decking and two different bedroom areas. The third sits alongside a timber hut that is smaller but reminiscent of Scamperholidays' main glamping options – their fantastic shepherds' huts. With all of them, of course, the campervan is a part of the booking, working alongside its paired accommodation to provide a quirky kitchen. It's a clever idea that adds an element of road-trip fun to your more static camping experience.
As for the shepherd's huts, these are much the same as on their Rhossilli site and, despite the name, you won't find dog hair in the carpet or a shepherd's crook against the wall. These are seriously well-furnished structures and have everything you could want for a few nights away from home. A fitted kitchen area has a sink, fridge, gas cooker and hobs, plenty of storage and all the utensils you require. Comfortable beds occupy the sleeping space – two fold down singles above and a large double bed with ample storage room underneath – and there's a TV on the wall. As with any shepherds' hut there is, of course, a stove flickering in the corner, though sadly this too is a more modern day feature, electric but with a wood burning effect.
Finally, for maximum space, there is also a large Tiki-Lodge, similarly furnished to the shepherds huts but with one double and three singles, giving slightly more sleeping space. All are situated on extra wide, south facing pitches, enjoying panoramic views of the countryside. And what countryside it is. The beach is just over two miles away and though an easy drive, the long walk to get there gives the landscape its full effect. Meadows of varied size and shape are interwoven with stony walls, before gradually giving way to a vast stretch of dunes that back the bay. Sandy craters rise and fall, topped with long marram grasses and bushy coastal flora while the sea, when it finally appears, bears the trademark scene of the Rhossilli Bay – a good peppering of wet-suited surfers!
Is this site no longer closed? Are you the owner? Contact us