Grasshopper
Llanreithan, St Davids, Pembrokeshire, SA62 5LG.
Sleeps 6

(max 6 adults, 5 children)
Book camping accommodation at Ty Parke Camping & Yurt Holidays
The Owner Says
A completely private space for when you want to be right away from it all.
If you really want to get away from it all, you can choose to camp on one of our secluded pitches. There are now seven secluded camping pitches, dotted around the farm in private, hidden away locations. Two of the secluded pitches are ideal for small gatherings of two or three families who want to camp together. These are also perfect if you have a campervan or small caravan.
Facilities close by
Even though you are right out there on your own, you're only a short distance from the showers, facilities and drinking water taps. Some of the more secluded pitches have their own compost loo as an extra convenience!
At one with nature
Once out there you'll be amongst the sights and sounds of nature. Late at night listen out for foxes, badgers and owls going about their nocturnal routines. In the daytime, watch aerial displays from swallows and buzzards. Explore the farm from the mown tracks, footpaths and hidey-holes that criss-cross the land. And there's a shallow stream that bounds our land to go splashing along.
Endless space and freedom
Very few campsites that offer this much space and freedom for a camping holiday. There is no extra charge for camping on the secluded pitches but they are available on a 'first come first served' basis. So if secluded camping is your thing, you need to book early!
What's included
Each of the secluded pitches comes with a campfire place, one of our adjustable BBQ grills that fits over the campfire, a picnic bench and tons of space for even the largest of tents. You can take you car down to the pitch but if it's been particularly wet (as if...), we may ask you to leave you car up in the stable yard.
View Gallery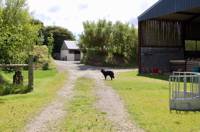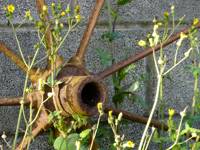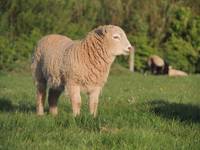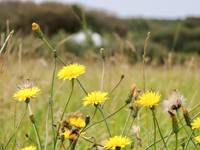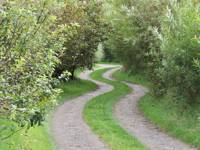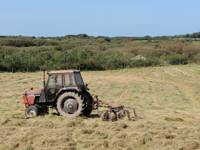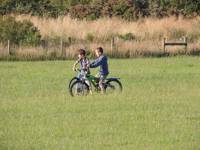 Search all availability at Ty Parke Camping & Yurt Holidays
Immaculate facilities, peaceful rural location, campfires and a wonderful feeling of space, which the limited number of pitches provides
The Owner Says
Ten camping pitches and four luxury glamping yurts, thoughtfully set out in over 50 acres of rolling farmland and young woodlands. Accessed from a long private lane, away from roads and civilisation. Close to the outstanding Pembrokeshire coastline and its beautiful beaches. With great facilities and freedom to roam, this hidden-away gem of a campsite is an exceptional holiday destination for families, friends and couples.
Site Facilities
Campfires allowed. 12 camp pitches and three yurts spread out over 52 acres! Each has its own fire place and picnic table. Drinking water taps in all fields. 2 immaculate family-type washrooms with toilets and showers, laundry, 2 fridges, chest freezer and electric kettle. The 3 hideaway yurts also have their own compost loo. A 2km nature trail snakes around the 52 acre smallholding. Look out for buzzards, owls, foxes, badgers, grazing sheep, lizards and the friendly farm dog.