Book campsites near Castle Knights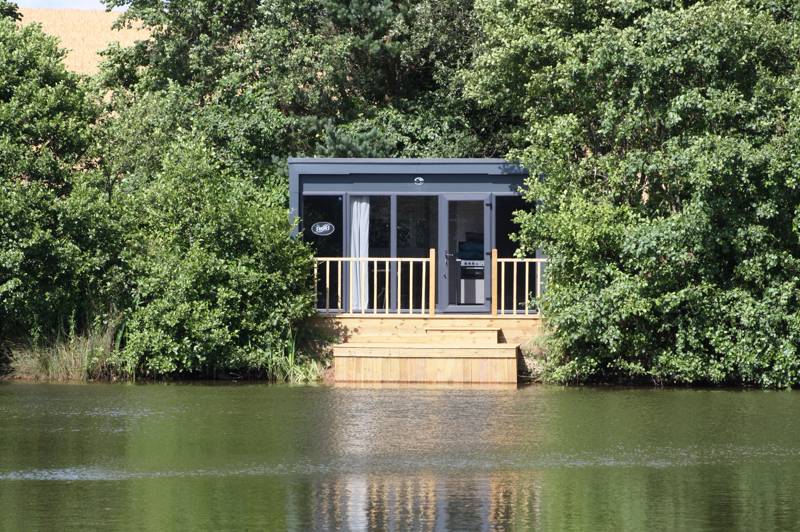 Glamping in Cardiff
Glamping in Glamorgan
Glamping in South Wales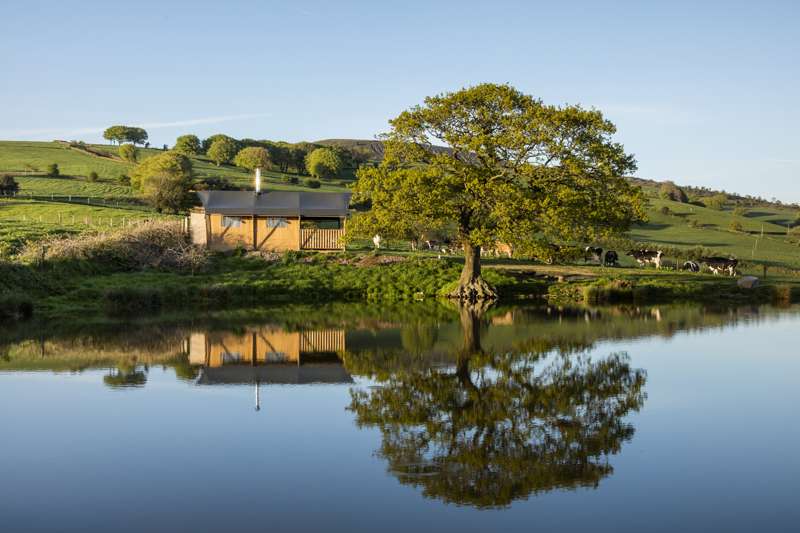 Glamping in Caerphilly
Glamping in Glamorgan
Glamping in South Wales
Available:
3 Safari tents
2 Quirkys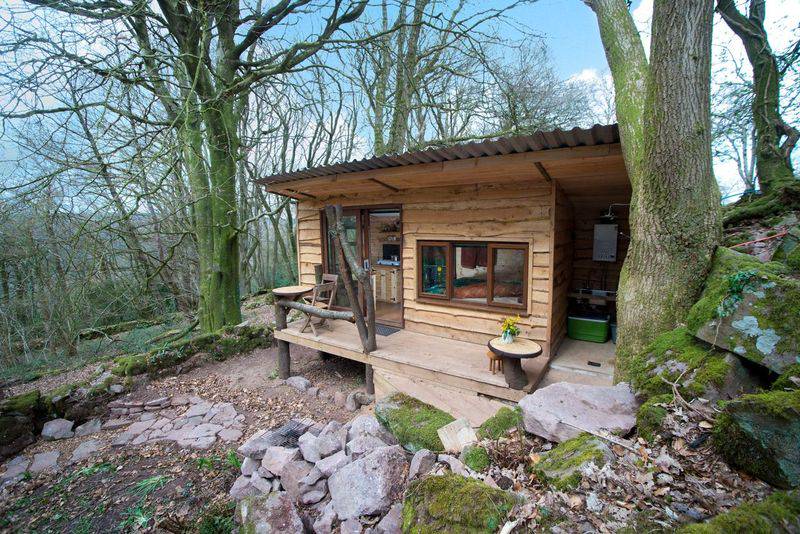 Glamping in St Briavels
Glamping in Gloucestershire
Glamping in South West England
Available:
2 Cabins
1 Gypsy caravan
1 Yurt or Ger
Ancient ivy-clad walls, weathered gargoyles, an imposing round tower – there's history hued into the very stone at this medieval Monmouthshire glampsite
They say every Englishman's home is his castle. Well, what about the Welsh? We know of one Welshman for whom this old adage rings truer than most, for Tom Humphreys is the owner of Usk Castle in Monmouthshire. Built around 1120, this fantastically well-preserved Norman fortification overlooks the charming Mid-Wales market town, and beyond to the Black Mountains. It's a suitably atmospheric setting – the ancient ivy-clad walls, the weathered gargoyles, the imposing round tower – history hued into every stone.
But, far from the cold-hearted overlord presiding over his medieval serfdom, Squire Humphreys has graciously opened up the castle grounds for a handful of lucky campers.
Comprising four spacious, stripey pavilions (with additional space for around 10 or so tents), Castle Knights offers guests the chance to indulge their most feather-plumed medieval fantasies.
Campers have the run of the castle grounds and the ruins are free to explore. Unsurprisingly, kids will adore this place, with medieval fancy dress, archery, and bicycle jousting on offer. There's even a wooden watch tower for your knee-high noblemen to plot their next defence of the realm.
It's not all pitched battles and pillaging though. The setting is wonderfully peaceful. There's a magnificent woodcraft sculpture trail by local artist Adam Humphreys (Tom's son), and the views over undulating Monmouthshire hills are lovely. In short, the perfect setting for swaying lazily in the hammock.
Usk itself is steeped in history. One of the simple joys is strolling through this pretty market town – the Victorian clock tower in the floral Twyn Square, the cobbled pavements and 17th century houses of the parade, all presided over by the Norman castle, a pleasing anachronism. Tom is a mine of local history too and his encyclopedic knowledge of the castle and town's tempestuous past really brings this place to life.
Details
Facilities
4 large medieval pavilions (each sleeping 4-6) complete with 1 double and 2 single beds (plus extra singles if required). Additional space for up to 10 tents. Toilet and shower block with hot water, 3 toilets and 2 showers, plus shaver sockets. Fully equipped kitchen area with cutlery, fridge, freezer, gas hob and char grill. 2 fire pits and seating. No laundry facilities.
Suitable For
Glampers, tent campers, dogs – yes. Groups (up to 20) can hire out the site exclusively. Stag and hen parties can also be arranged with banquets and entertainment.
Nearby
There's some spectacular walks in the area, not least in the stunning Black Mountains and Brecon Beacons National Park. The River Usk makes for good fishing with salmon, brown and sea trout all known to inhabit its waters. Summertime sees young and old partaking in a spot of wild swimming. Not had your fill of rivers? You could always slip over Offa's Dyke for a spot of peaceful canoeing in the Wye (01600 891100). Usk is also on the National Cycle Route 42 from Glasbury to Gloucester for those wishing to explore Mid-Wales on two wheels. For a spot of pampering, Cwrt Bleddyn Hotel & Spa (01633 450521) offers various beautifying treatments. The famous Abergavenny Food Festival (01873 851643) is a must for any foodies visiting at the tail end of September. Usk Rural Life Museum (01291 673777) is a charming educational insight into the town's history. Further afield, the Big Pit: National Coal Museum (029 2039 7951) brings Wales' coal mining heritage vividly to life with a 300ft descent into a genuine mine – and it's free. Not bad for a UNESCO World Heritage Site!
Food & Drink
The area is something of a gastro hot-spot. There's the Michelin-starred Walnut Tree (01873 852797), run by distinguished chef Shaun Hill. The excellent Crown at Whitebrook (01600 860254) offers a similarly sophisticated menu in gorgeous Wye Valley setting. The Hardwick (01873 854220) in Abergavenny is the favourite Welsh restaurant of a certain Michel Roux Jr. Nantyderry's The Foxhunter (01873 881101) is a former AA Welsh Restaurant of the Year, housed in an old stationmaster's house. For something a little less grand but no less lovely, The Greyhound Inn Llantrissant (01291 672505) serves up pub grub favourites and mixed grills at reasonable prices. The Raglan Arms (01291 690800) serves adventurous locally-sourced dishes impeccably presented. The Inn at Penallt (01600 772765) promises a warm welcome, fantastic food and spectacular valley views. Try a drop of the Butty Bach – Welsh for 'little mate'.
Open
April – Sept.
Location
Contact Castle Knights, Castle House, Usk, Monmouthshire NP15 1SD
Getting There
From the M4 junction 24, take the A449 signposted Monmouth/Usk. The turn off for Usk is 7 miles and is the first exit off the A449. This will take you into Usk town centre. Drive past the school on your left and turn right into a lane opposite the fire station. Follow this lane straight up, past the entrance to Usk castle until you come to the gate signposted Usk Castle Knights.
Nearest train stations are Pontypool & New Inn, Cwmbran and Newport. The number 60 bus goes from Newport to Usk.
Reviews
Add Your Review
Rated ★★★★★ over 5 reviews
Fantastic campsite
Our group of six camped here in early April and were lucky enough to have the entire place to ourselves. Tom is welcoming and as previous reviews have said, has the refreshing attitude to leave you to it and doesn't police building fires etc. The facilities are great - proper flushing loos, good showers, and a covered outside kitchen equipped with kettle, 2 fridges and sink. There are 2 fire pits and wood can be purchased if needed. Exploring the grounds of Usk Castle is peaceful and idyllic. Usk town centre is only a 5 minute walk away and we enjoyed a fantastic home cooked meal in the Nags Head Inn. Despite being fully grown adults, we loved the Knights theme and thoroughly enjoyed dressing up in the play suits of armour and having battles with wooden swords! I can only imagine how much families would enjoy this site!
Awsome
Really nice big tents with comfy beds and power sockets.Good kitchen, washing, and toilet facilities. Nice big firepit (bring a big grill if you want to bbq over it).
But two things really stood out. Firstly, the setting. Slightly underwhelming on first arrival (clean, tidy, well equipped but nothing spectacular) but when the evening came around and the castle closed to the public we took advantage of our private access and, having not previously experienced Usk Castle, we were in awe. After hours Usk castle was a beautiful and very tranquil space to have a beer and chat, play games, investigate the castle and it's inhabitance, take photos and generally relax.
Secondly, our host Tom was very welcoming and accommodating. With lots of advice on places (pubs) to visit in the town we had a wonderful evening in Usk, and when we opted to stay on site Tom provided us with everything we needed, but left us to our own devices. The level of trust was really refreshing, giving us full access to the castle and not feeling the need to police our boisterousness.
Thanks to Tom and everyone at Castle Knights, we had a lovely time!
Great Escape
We took a large group and booked out exclusive use of the site.  Fantastic.  Stunning setting, good facilities, your own castle to play in, and such a friendly and welcoming atmosphere.   The owners made us feel very welcome, and the kids had a wonderful time, exploring and playing. The covered kitchen area was a real bonus, as was having the tents and beds ready and waiting - making everything that little bit easier, and therefore even more relaxing for adults. A perfect balance between not roughing it, and not being too polished, with bags of charm and character. Special.  

The magic of true welsh hosts
We absolutely loved everything from the magical surroundings of the wonderful grounds and castle to the welcome we felt by our hosts the owners of Usk castle and founder and manager of castle knights camping and functions Tom. Would recommend this site without reserve it isn't a commercial site with a cheesy clubhouse and inflated. Priced shop it is a magical natural surrounding with amazing hosts regards will mollie and Jane xx

Great time
Fantastic surroundings, very welcoming and relaxed, great facilties. Good price too. Would definately go back!