Tan Aeldroch Farm (Camp Snowdonia)
Pont-y-Pant, Dolwyddelan, Conwy LL25 0LZ








Choose your own pitch at this Snowdonia riverside camping idyll.
Say what you like about sheep – that they're not very bright and are too into their looks – but they do a great job keeping the grass tidy. The campsite at Tan Aeldroch, a few miles along the River Lledr from Betws-y-Coed in Snowdonia, doubles as a sheepgrazing field so the grass is always wellkempt and rings to the bleats and baas of woolly grasscutters.
There is, though, as you might guess, a downside. Suffice to say it's small and brown and dotted around the site. Still, if you want to enjoy Nature you have to take the rough with the smooth. Tan Aeldroch is as close to wild camping as you can get within a stone's throw of an A road. It's a large riverside meadow accessed across a bridge, a bit marshy in places and surrounded by hand-built stone walls.
The site is a bit Ray Mears-y. It only has a couple of flush loos and a standpipe for facilities. But the upside is you can build your own fire in one of the fire pits arranged around the site. Anyway, given that you're in the heart of the Snowdonia National Park there's no point lounging around with the sheep.
Swing round through Betws-y-Coed and Capel Curig and head up the Pass of Llanberis to Snowdon itself. There's the famous cog railway that'll haul you up the mountainside if you can't face the climb. At a cost of £8.5 million pounds, the Hafod Eryri Visitor Centre is now worth the trip up in itself. Made largely of local slate and paneled in Welsh oak, it has a fantastic panorama window, which means you can enjoy the views without getting a faceful of nasty weather. It's apt, really, that Hafod Eryri means 'summer shelter' in Welsh. Much of the time you need it.
If uphill isn't your style, there's the more sedate option of walking a section of the Sarn Helen, believed to be an old Roman road running from Aberconwy down to Carmarthen (Caerfyrddin). It's now part of a mountain-biking trail that leads all the way to the Gower Peninsula. You probably won't want to walk all that, so pick it up at Pont-y-Pant and follow it across the hills and into Betws-y-Coed. 
If even that seems too much, there's always a visit to Dolwyddelan Castle, a few miles along the road to the west. This hilltop keep guarded the Conwy valley and the mountain pass in the 13th century, when Edward I was showing an unhealthy interest in Wales. It's still an imposing site today, but instead of bearded Welsh warriors the site is guarded now by the ubiquitous sheep, tending to the grass and generally lounging around. How much good they'd be at repelling invaders is anyone's guess, but at least they keep the grass neat.
Gallery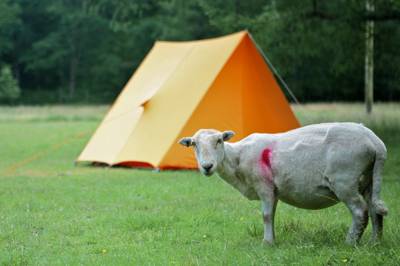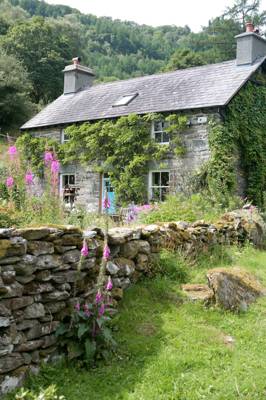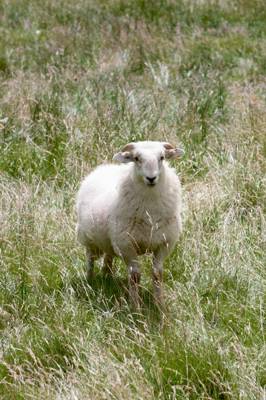 The Owner Says
Reviews
Sign up or sign in to leave your review of Tan Aeldroch Farm (Camp Snowdonia)
excellent
I have been coming to this campsite for about 10 years now. Loved it everytime. Owners have always been lovely and happy to help. Here's to another 10 years!
Tan Aeldroch Farm
great little site. friendly owner who is very helpful. quiet exept a few people who like music on loud; but the site owner sorted it out well and back to peace and quiet. Kids loved playing in the river, and dog friendly too. we will be going back soon.
Tan Aeldroch Farm
I haven't been here for about 6 years as the last couple of times I've tried it has been closed. I have been many times throughout the 90's and early 2000's and it has always been magical. That's if you like getting back to basics with open fires, crystal clear rivers, stunning surroundings hidden away between lush tree covered mountains. It's just beautiful. On the downside there are no showers (or weren't the last time I went). This has never been a problem as we only ever stop for a couple of nights then move on to a bigger site with more showers and people, which is never quite the same. Tan Aeldroch is true camping and I hope it never changes. The nearest shops are in Betws-y-coed a couple or so miles away, so make sure you bring your own supplies. Or you can go to the chippy at Betws and sit on the rocks by the river and watch the rapids.
Best Price Guarantee, with no fees
Instant booking confirmation
Trusted for 10 years
Chance to win camping goodies in our regular competitions!