Child-friendly seaside camping with a private shingle beach out front and a clutch of mighty mountains behind
Bert served the Paice family so well that when the time came to put him out to pasture, they couldn't bear to stray too far from his side. So when they found an idyllic 13-acre farm on the Llyn Peninsula, they transformed one of those acres in to a kitchen garden that'll feed him… in a way. Bert, you see, was the family campervan – home to the Paice family for a large part of four years but now he's a café. And he's destined to serve campers who are lucky enough to find their way to this sheltered haven between epic Welsh mountains and sea.
The first campers to pitch up at this seaside campsite were the Paice family themselves. Their legacy of life on the road (with three young kids in tow no less) is apparent in lots of little touches. If you don't fancy pitching a tent, they'll put one up for you. If you arrive at tea-time, you can book in for the Friday night-supper. And if you need a high chair, travel cot or baby-carrier they'll lend you one. There's also a kids' playground, yurt playroom that's open if the weather is bad and, of course, there's Bert the café campervan. Not only can you buy home-baked croissants and cakes from his little kitchen, but there's free-of-charge tea at all times too.
Around the characterful campervan, the campsite has just 15 pitches and a sociable atmosphere with communal campfires and shared-use barbecues in a designated area. There are monthly 'Feast Nights' too, designed for sharing stories over a sit-down supper. Pitches are reserved for tents and small caravans or campervans (we wouldn't want Bert getting lonely after all) but there's no electric hook-up and the loos are eco-friendly composting ones. It's as green as the trees of the site's little woodland, which are all that separate you from the sea. A track through the woods leads to the campsite's own private shingle beach where you can spend days kayaking, paddleboarding and combing the shores. And there's a sandy beach just a five-minute walk away along the Llyn Peninsula Coastal Path at Trefor too.
But the coast is only half the story with the Welsh mountains proving just as enticing. Hiking, bouldering and climbing opportunities are within easy reach among the Yr Eifl peaks which surround the site – and Snowdonia National Park is just 20 miles away. The granite-mining history of the area is laid bare at the Welsh Language Centre, a few miles away, and it's just a little further to The Tŷ Coch Inn in Porthdinllaen. It's been voted one of the best beach pubs in the world, with views of a sheltered bay and great walks nearby. But, if you don't fancy the drive, there's another place with similar credentials and less of the hype; the mighty hills above Bert's Kitchen Garden. You'll have to take your own drinks but as the sun sinks in to the sea, you'll discover what the Paice family are happy to share; the perfect place for a sundowner.
Our Coronavirus Booking Guarantee
Book with complete confidence at Bert's Kitchen Garden with the Cool Camping Coronavirus Booking Guarantee. We guarantee the following clear policy for your booking:
A low deposit of 30% to secure your booking
Balance not due until 30 days before your holiday, in case of late changes to Coronavirus guidance
Complete flexibility to move bookings up to the end of 2021 in the event of Coronavirus restrictions
In the event of a lack of 2021 availability, switch your dates to 2022
Due to low deposit and late balance payment, no refunds are offered
Details
Facilities
2 showers and 7 toilets 2 of which are composting. A washing-up area, guest freezer for ice blocks, charging point for mobile phones, drying area, kids' play areas and baby equipment to hire, including high chairs, a cot, backpacks and ride ons for younger children. Yoga, can be booked onsite. Pre-erected 5-man tents can be hired unfurnished (£18). Vintage dutch tents with camping beds, fairy lights and rustic furniture also available-from £90 per night. (Must bring your own linens and camping gear.) BBQs and campfires must be off the ground,  Logs can be purchased on site. Rubbish and recycling bins are provided on site. Please make every effort to limit the amount of plastic waste you bring.
Suitable For
Almost everyone! Campers, small campervans, couples, children. Group bookings and dogs– no.
Nearby
A few minutes' stroll through woodland takes you to the campsite's own small rocky beach where you can take to the water or join the Llyn Peninsula's coastal path for a hike. 5 minutes more gets you to the small sandy beach at Trefor Harbour. The surrounding Yr Eifl mountains provide plenty of walking, bouldering and climbing opportunities (if you've got your own gear). There's a little museum and café at the Welsh Language Centre at Nant Gwytheyrn (01758 750334), just the other side of the mountain – 10–15 minute's drive away. It's 8 miles to Parc Glynllifon, a country park with a café and children's playground and it's 10 miles to Porthdinllaen. This coastal village has a great walk described by the National Trust, a sheltered beach with rockpooling and a pub pretty much on the shore that's said to be worth a visit (see Food & Drink). Snowdonia National Park and the peak of Snowdon itself are about 20 miles away with the Snowdon Mountain Railway providing the quick route up if you don't fancy the hike. Castle Caernarfon is 14 miles away and the historic town of Beaumaris on Anglesey is under an hour away.
Food & Drink
Free tea and coffee are available from the camp pantry. The on site restaurants offers fresh croissants for sale in the morning with homemade cakes and ice cream available in the afternoons and drinks and sharing boards and food in the evenings.  For coffee, cake and lunches off-site try The Black Cat at Parc Glynllifon (01286 832691) or Caffi Meinir (01758 750 442) at the Welsh Language Centre. A five-minute walk from the campsite, in Trefor, there's a little shop and the Clwb-y-Tur, former quarryman's social club where you can get a pint and a packet of crisps. But for something more substantial, try The Tŷ Coch Inn (01758 720498) in Porthdinllaen (regarded as one of the best beach pubs in the world), 10 miles away. The restaurant-quality food at The Goat Inn, 15 miles inland at Porthmadog, (01766 530237) and the Mexican-fare at Pontoon (01758 228346) on the south side of the peninsula are also recommended – booking is essential.
Open
May–September.
Why book with Cool Camping?
Coronavirus Booking Guarantee
Best Price Guarantee, with no fees
Instant booking confirmation
Trusted for over 10 years
A chance to win prizes in our regular competitions
The Owner Says
Bert's offers low key eco camping and cottage rental with direct beach access on the Llyn Peninsula. With campfires, kids play areas, yummy veg from their own kitchen garden and gorgeous coastal walks on your doorstep it's the perfect place to set up camp for your summer holidays.
Here at Bert's we have 16 large tent pitches in our wild meadow field and riverside with gorgeous views of the surrounding mountains, 1 family and friends pitch in the old Orchard and 2 woodland camper van pitches.
Luxury cottage rental is also available within walking distance so if you fancy joining in atmosphere but prefer a roof over your head then we can offer you the best of both worlds.
There is parking for one car per pitch but the camping field is car free. You can transfer your camping gear by wheelbarrow to your pitch.
Enjoy back to nature camping with campfires, woodland walks, friendly chickens, kids playground, a kitchen garden, restaurant +bar, yoga, meditation and many other activities throughout the year.
With coastal walks on your doorstop, nearby romantic castles, Snowdonia National Park, and pristine sandy beaches the possibilities for outdoor adventures are endless.
Social Distancing Measures
Our main goal is to provide our campers with the best possible camping experience while keeping our campers and community as safe as possible.
With this in mind we are closely following all best practice advice on site, please do keep in mind that the situation is constantly changing.  Some of our usual facilities on site may also have limited access including the play tent and guest bbq area.
With this in mind we have:
 Increased our cleaning schedules and deep cleaning routines.
Have set up hand sanitising stations through out the site.
Are able to offer "kerb side" check in.
This site offers our Coronavirus Booking Guarantee
Pitches
10 grass tent pitches, 1 campervan pitch, 2 pre-pitched dutch-style tents and a tree tent in the woods.
Check Availability
Extras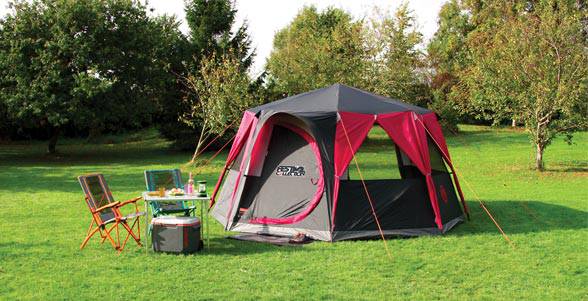 Ready Tent
If you are struggling to fit all the kit in the car why not pre-book one of our ready tents. It sleeps 6 comfortably and will be ready and waiting for you pre-erected on arrival so you can just get on and enjoy your holiday. Even better you don't have to pack it away again at the end of your stay. 

Adult Yoga - Saturday Morning
Adult yoga class run by Cat from trudru yoga.
https://www.trudruyoga.co.uk/wales/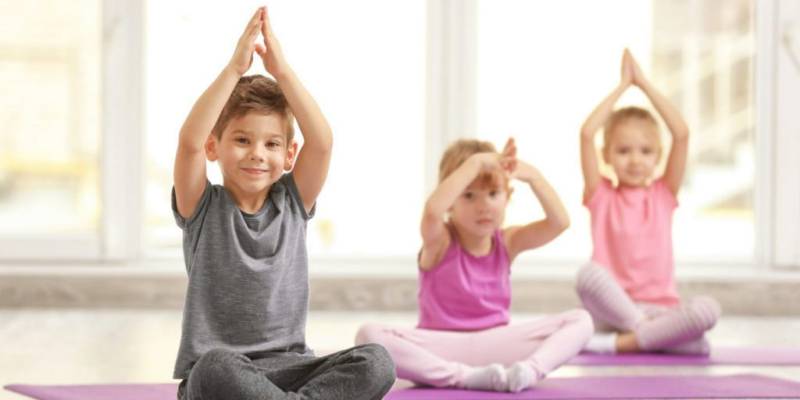 Kids Yoga- Saturday Morning
A family class for kids and adults run by Cat from Trudru Yoga.
https://www.trudruyoga.co.uk/wales/

Location
Contact Bert's Kitchen Garden, Trefor, Llyn Peninsula, Gwynedd LL54 5LD
Getting There
From Caernarfon take the A499 towards Pwllheli and take the first right, signposted Trefor. As you pass the bus garage in the village, take a right and follow signs for Morfa Farm. Go through the metal field gate. Take the road all the way to the bottom and you will find Bert's Kitchen Garden over the little bridge. If you're coming from Pwllheli, head north on the A499 and take the second exit signposted for Trefor, then follow the instructions above from the bus garage.
There a railway station at Pwllheli, 10 miles away. The number 12 bus runs from Pwllheli (and in the other direction from Caernarfon) to Trefor with a stop just up the lane from Morfa Farm and Bert's Kitchen Garden Campsite. The nearest large railway station is Bangor – a 45-minute drive away. There is a taxi rank at the station.
Reviews
Add Your Review
Rated ★★★★★ over 46 reviews
Heaven
This is a stunning location nestled between the mountains and the sea with a natural haven for wildlife surrounding you on what was for my stay a relaxed and quiet site. My only complaint would be that the showers are dangerous, with no instructions on modifying the heat the water is just scolding! A note to anyone else who is disabled, the gates are extremely heavy. I'm a solo traveler and couldn't lift and lock the gates, and no one around to ask for help, I was really worried that I'd left the place unsecured, had no reply from owner when I emailed to say I'd had to leave the gate unlocked so I hope I didn't cause a farming disaster 😮 I have recommended this place to all of my friends and would love to return myself when I have a friend to close the gates 😄
Perfect pitch on the perfect site - probably the best site in Europe in our opinion
There is literally nothing to change or improve at Bert's - the facilities , the site , the staff , the gin - everything is well thought of and available We loved every minute from check in to check out Thank you Bert - amazing place and one of the best camp sites we've used in Europe
Perfect for families
We have just returned from a wonderful 8 days at Berts. The site is perfect for families as each pitch is spaced to give you enough space to feel comfortable. The site also has various swings and play spaces for the kids to safely meet friends a roam freely whilst there. The surrounding area is extremely beautiful with amazing beaches, coastal and mountain walks and fabulous mountain biking nearby. The cafe is amazing with great food and drinks available daily. We will definitely be returning.
Perfect get away in a beautiful setting!
Dear Bert's Kitchen Garden (Ian and Ali) we just wanted to say thanks you for making us feel so welcome and creating such a beautiful environment to camp! The riverside pitch could not have been better for our weeks stay, with the sea view and mountains behind! Every detail was thought about. Clean hot showers to the cafe/bar to chill in the kitchen garden as the sun sets, couldn't ask for more! Look forward to coming again next year!
This is what I call an amazing campsite
This campsite is like no other we have been to and what a gem it is. The owners of the site did everything possible to make us have an amazing stay. We stayed for 12 nights and enjoyed every bit from the peaceful layout of the site, the lovely clean hot showers and not least the great restaurant attached to the site. Yummy freshly baked croissant in the morning, cakes and coffee in the afternoon and the Feast on the Saturday was a real treat. The views and the location was like no others and it was great to be so close to the beach and tons of lovely dog walks without having to get in the car. We can not wait to return to this stunning place.
Brilliant!
Just come back from 4 nights at Bert's Kitchen Garden and already wanting to go back! The kids absolutely loved the swings and being able to just run free. Everyone was so friendly. Being a single parent I was nervous for our first camping trip but we absolutely loved it and I'm so glad we chose here.
Amazing holiday, just one small note...
Firstly, I want to say what a lovely week we had at Bert's. The setting, the freedom it offered our daughter, all the facilities, were great - the shampoo smelt amazing. However, though very nice, I have to agree with many other people in that the feast menu (and food in general) was too expensive for what it was. We booked it anyway for our first night, knowing this from the reviews, thinking we'd not want to cook on arrival. We also saw it as an opportunity to meet fellow campers, get comfortable with the surroundings. (Our daughter ended up making a camp friend, which was nice.) What would have made this experience even better is if we'd had a more hearty meal waiting for us after our long journey. (Plus, I'd suggest adding a dessert to the children's menu!) I love the concept of having a hub to get a few top-up meals and treats. It was also really nice to be able to book pastries for the morning. We booked the Dutch tent, which was a great space and pitch -- it offered a great vantage of the site, so we could watch our daughter play. However, we were a little surprised how close we were to the next Dutch tent -- the website's photography makes it look a lot more open. Fortunately, we were lucky enough to have nice camp neighbours, so the proximity wasn't an issue.
Beautiful setting but pricey
It's a real gem of a campsite. Stunning surroundings, good facilities, easy access to a quiet beach. Loved the ambition and the intentions of the owners...other than the restaurant. It was eye waveringly expensive and left a real sting in the tail. Also, the pitches, as a family of 5, booked in for a week were a bit small. But it was a great holiday and we loved our time there.
So many positives
The landscape is truly beautiful and everything is fantastic apart from the restaurant which inexcusably served a tiny slice of Waitrose shop bought lemon tart for £5. The feast menu was a great idea but a total rip off which left a nasty taste in the mouth. Campervan sites get the raw end of the deal (no view, next to car park.) But the vision of the owners has to be admired and we had a great week.
Carlsberg don't do camping holidays...
..and let's be honest, if they did, they'd be a bit disappointing. Bert's does do camping holidays however, and they are probably the best in the world. We had pretty high expectations after reading the reviews and seeing the website, and I can happily report that we were never dissapointed. The site has a wonderful tranquility, a true escape from the busy world of work and school, and the clever way that they have allowed nature to take back what was once an industrial site belonging to the old mine amplifies this. The meadow is a haven of wildflowers and accompanying bees and butterflies, the woods are cool and welcoming, and the beach is just a stone's throw away and great for cooling off on a hot summer's day. Facilities with hot water showers and flushing toilets are beautifully clean and well kept. Staff are friendly, helpful and approachable. There are also numerous options to explore the beautiful Llyn Peninsula, and Snowdonia a short drive away. Ian, Ali and their family have created a wonderful place that they are rightfully proud of. If you're looking for a family-friendly camping holiday where you can unwind and de-stress, then this is the perfect place for you.
beautiful views and setting
Beautiful, peaceful site with stunning views, wildflowers and thoughtful clean facilities. However we felt the Saturday set menu vegetarian feast, at £30/head, while tasty and beautifully presented, was more tasting platter than feast, overpriced, and left us still hungry after our drive/having pitched camp.
Brilliant experience
We stayed for 2 nights over the weekend. Blessed with the weather this weekend but rain or shine Berts Kitchen is a fantastic camp site run by lovely people with an inspiring story. Practical for kids, a short walk to the beach (can even take the car close to the waters edge if you're like us and seem to have to take a car load of stuff just for an afternoon on the waves!). The children loved paddling in the stream, wading across and swinging on the rope swing. Plenty of space and loads for the kids to do. Lots to do around the site and a short drive/walk to lots of other great spots. Owners went out of their way to help with anything we needed (including a lost child at one stage!), and everything is set up to make the stay as practical and stress free as possible. Kids had a great time - great food and drinks.
Disappointing for those with a campervan
Undoubtedly a wonderful experience for campers in tents but potentially a disappointing experience for those with a campervan... Pitches were in a very dark and overgrown car parking area with hard standing only and no immediate facilities. The eco toilets and showers were superb but all to be found in the camping field and did feel that the campervan population were slightly neglected. The Saturday night feast was tasty but, in our opinion, massively overpriced. London prices in the Lynn peninsula! Good luck to the owners though. Your ethos is great and hopefully this review will be seen as constructive.
Response from Bert's Kitchen Garden
Hi Jackie, Thank you for the feedback. I know you had been frustrated on site not to be closer to your friends in the meadow.
We have carefully and thoughtfully tried to design and create spaces for our guests with as little impact and long term damage to the land and natural environment. With that in mind and also for the safety and enjoyment of all our guests we do not allow cars and camper vans in the meadow. It would simply destroy to much of the local habitat, flora and fauna.
The woodland provides a perfect space for vans with its own direct access and just 2 minute walk to the beach. It is very much a woodland and we have chosen to only coppice what is absolutely required so it is dark in places as you are hidden under the canopy of trees. The toilets are less then a minute away but we are aware like our riverside guests you have to walk further to the main hub.
Again we do appreciate your feedback and we are sorry that on this occasion our site was not what you were looking for.
Outstanding campsite!
From the moment we arrived we absolutely LOVED this site. We camped by the river, which is quite a walk from the main facilities (composting toilets were nearby and easy to use) but it is absolutely beautiful and right next to the beach. There are rope swings over the river which kept the kids happy for ages and a decent 4G network if you REALLY want access to the web. The other guests were friendly and the cafe/ bar area had a nice vibe (can't comment on the food but it smelt nice) We're experienced campers and this was honestly one of the nicest sites we've ever visited.
Brilliant campsite
Beautifully created site. Wildflower meadows, clean and bright facilities. Close access to the sea - great for sea kayaking. Also excellent walking around Yr Eifl. Friendly. A special kind of place.
Ideal Get-away Spot
Lovely large site with lots of options for a variety of camping styles. Ian and Ali have cultivated a wonderful atmosphere here; really helpful and kind hosts. The cafe and gardens on site are fantastic, the amenities are environmentally friendly, with easy access to a quiet beach and impressive views of the coast and surrounding mountains. Had the best short stay, will definitely be coming back next year!
Amazing - every little detail is beautifully thought through.
Bert's kitchen garden is amazing. You are made to feel so welcome and the little touches are amazing. The meadow camping is just beautiful. Surrounded by wild flowers and extremely well distances from other campers. The views are amazing and 5 minutes away from a beautiful pebble beach. Extremely clean and well thought out facilities, and lovely eco toiletries provided. Free tea and coffee provided. Bar and restaurant on site. This place is just absolutely magical.
We had the most amazing time at Bert's
As soon as we arrived we fell in love with the natural beauty of Bert's and surroundings. The staff were super friendly and left you to your own devices, but were there if/when you needed them, and you can see how much they care about their nature filled site, and how well it is nutured and cared cared for. Our pitch on the Riverside was so beautiful, and the sound of the water eased us to sleep every night, he view of the sea was lovely to wake up to, although that sea breeze can get a little chilly, so make sure to pack a windbreaker! All the facilities were amazing, and clean, and the charging points and freezers were super helpful. A lovely 5 minute walk to the pebble beach and clifftop walks, which provide beautiful sunsets and unspoilt views for miles Such a quite and peaceful corner of Wales and we can't wait to return, again and again, and thanks for my Calm Balm 😉
Really brilliant campsite
Bert's is one of the best managed sites I've been to, everything is so well thought out but the site still feels really free and relaxed. Great facilities, shower and toilets are as good as you can get and owners are friendly and helpful. I wasn't travelling with kids but they had some really lovely stuff for children to play with. Location is great, incredible views and a short drive from most places on the peninsula. Taking a small walk every evening to the rocky beach was bliss! I would 100% recommended this site to anyone, great for people who've never camped before as well as those who get out regularly. I'm missing the mountain views already! Thanks for a lovely stay, I will definitely be back :)
Fantastic
A brilliant short stay, very welcoming and friendly hosts set in a gorgeous coastal valley with peaks and beaches. the facilities were excellent, hot showers and brilliant pantry and bar breakfast area, very eco friendly and conservative for the area.
Great spot for a weekend break
Had a lovely weekend just gone at Bert's. They are busy but we had no neighbours on our first night. When some arrived second night we did feel very close to them but still 10m or so. We were next to the main path back to the car parking which worried me initially but it wasn't noisy at all and handy for packing up Kids loved running feral in the field, hiding in the dens and playing on the rope swing. There weren't a lot of other families our weekend, a lot of adult campers which both children commented on. Luck of the draw I think. It's an ideal 'first camping' experience as breakfast and dinner is readily available both nights plus snacks and wine in the garden if you want the experience but not necessarily the stress of all-of-the-stuff. Because of that, and the slightly high end prices (as nice camping goes), it felt perhaps quite commercialised despite its eco credentials. We've done other sites with cool camping with similar facilities and I think I prefer a hands off approach rather than checking if we want breakfast / coffee / dinner / yoga. The showers are worthy of a special mention as they were sublime. Facilities were spotless. Handy freezer. You can hire fire, kayaks and boards too.
Excellent Campsite with excellent staff
just returned from a 3 night break at Berts Kitchen and what a joy it was. Camping in the meadow field with nature all around you and plenty of space between the pitches as the plots are pre-defined to allow for privacy. Being an eco friendly resort it was a welcome addition to have the gas powered showers which were readily available all day and piping hot. Free soaps and shampoos were a great addition as the eco recycling is an important part of ethical camping. The owners were always on hand if you needed anything and were a charming social couple with your best interests at heart if you ask them questions about the area or travel information . The restaurant / snack area in amongst the vegetable plots is quirky and an ideal place to finish the day off with a glass of wine and a snack. we have promised ourselves we will return again to enjoy this little bit of heaven
Loved this little bit of heaven
An absolute gem of a place to stay. We attempted to pitch up in very windy conditions and failed miserably. Off we went to the barn for a cuppa with our tails between or legs and after a reassuring chat with the owners we found ourselves in one of their Dutch tents where we decided to stay for our two nights. The weather became glorious and our child found lots of friends, as they played on the rope swings, tree house in the river and found lots of little dens and hidden swings we realised what beautiful place this was to be. There are lots of gorgeous local beaches and once back you can have a cold beer/wine etc at the barn with it's relaxing music or just chill by your tent (the pasta from the feast brothers was to die for.) I will definitely try to go back here. My daughter is already missing this place and the friends she made here. Its just perfect, peaceful, full of nature and feels like you are home. Highly recommended.
The perfect get away
Where better to get our camping mojo back! Beautiful, spacious, friendly Bert's is hard to beat. We loved the atmosphere and our little girl made so many friends playing on the tractor, rope swings, tree platforms and running around the meadows. Pitches were spaced out and lovely, lots of carts for unpacking car, beautiful views and Trefor beach was super cute. We fell in love with the Llyn Peninsula and Berts. Enjoyed every moment, especially drinks in the kitchen garden! Thanks Ali and Ian!
Amazing campsite, in a beautiful place.
We have just returned from an amazing stay at Bert's Kitchen Garden. The whole place has been so well planned it really does take all of the stress out of going camping. We particularly loved being able to get a great coffee and a pastry every morning before spending the day exploring all of the fantastic sights that the area has to offer. Although our 3 young children would have quite happily spent all of their time playing in the campsite, making dens, splashing in the river and making friends at the swings. A magical place, we will definitely be returning soon.
Relaxing amazing location with a lovely back story.
This is a great campsite that is well run by a lovely friendly family team. Perfect for those families that like things just a little more relaxed. Great site for families of all ages. So much thought has gone in to creating this site, not just pitch lay out but little things like the products being used in the wash areas and the finishes to the showers. The only mistake we made with our booking was that it was only for 2 nights, we will return for longer next time.
Amazing place to stay!!!
What an amazing place! All the staff were very helpful and lovely, great for all ages especially younger children. Plenty of exploring to do! Great facilities most enjoyed the showers lovely and warm! Can't recommend this place enough definitely coming back in the future 😊
An amazing, eco friendly, beautiful camp site with great staff.
Bert's Kitchen Garden is a camp site for people who like camping without all the annoying bits lol. On arrival you can see that the campsite has been designed intentionally, for your to enjoy the most of nature but without all the things that usually make people dislike it. So, think mud free, warm showers, pristine toilets and great food (if you'd rather not cook) : ). I was very nervous about going camping for the first time, especially with my toddlers, but I needed have worried as the staff were welcoming and contingencies made for near every possible issue that may arise, prior to our arrival. We were kindly offered an alternative tent when we went to abandon our camping trip experience after our tent leaked through in the rain. I would highly recommend this place to any one considering booking. Ali, Ian and Tj are all great, and even take the time to spend time with you (should you want to). 5* experience for sure.
One of the best
Amazing eco friendly campsite with excellent facilities. Very laid back atmosphere with friendly vibes. Facilities were clean, with homely touches. Lovely grounds and surroundings with plenty of nature and wildlife. Lots to enjoy, will definitely be back.
Brilliant campsite
a warm welcome on arrival, campsite is clean and well kept, the owners are visible most days and are easy to talk to. Fire pit is a must if the weather is good. warm shower, clean and pleasant toilets and a great little place to grab a coffee/tea. you get the best of both worlds, Mountains and the sea. book it you wont be disappointed!
Tranquility
The beautiful peace that is around the site and the relaxing atmosphere is heaven. From the warm welcome through to the friendly good bye.
Refreshingly peaceful site
We loved what Ali and Ian are trying to achieve here. Their attention to ensuring we had a good stay was appreciated. The site is quiet, well managed, clean and relaxed. It's location is great for exploring the Llyn Peninsula, North Wales and Snowdonia.
A really lovely corner of the world
We had a lovely week at Bert's and enjoyed all the attention to detail- gorgeous free-to-use eco toiletries, beautiful kitchen garden, fresh pastries, cakes and coffees for when we were feeling in need of a lazy breakfast. Delicious veggie dinner on the night we arrived. Pebble and sandy beaches and lovely coast path walks very close so swam lots and enjoyed BBQs. Children loved the swings and the enormous dog 😊 would definitely like to come again!
Wow!! A peaceful, restorative stay!
We had the most fabulous 5 day stay at Berts. The site is set in the most idyllic surroundings. The facilities are immaculate! Ali and Ian were very welcoming and friendly. We enjoyed massages, yoga and fantastic, fresh and delicious food at the feast night. The beach is just a 5 minute walk away and there is plenty to do in the local area. It is wonderful knowing you are making minimal impact on the planet whilst also feeling like your staying in 5* luxury! This was a wonderful experience and I can't wait to plan our return trip!
Lovely relaxing stay
Very relaxing campsite. The welcome was lovely and feast on the Saturday very tasty! I loved the little touches like the kettle with tea and coffee and fridge for milk and freezer blocks. Also the meadow grass had loads of butterflies. The toilets and showers were clean and easy to use. My teenagers coped because it was easy to charge phones and they liked that the beach was close by- plenty of good walks and views close by. Beaches, castles and Snowdon easily reached. Local shop close by. The only problem with our stay was that it wasn't long enough.
A Warm Welcome Awaits...
We spent 6 nights at Bert's and enjoyed every minute. They're were two adults and the young children in our party and we had one of the campervan pitches in the main field. The pitches, mowed into the meadow, give privacy whilst retain the beautiful views of the surrounding mountains. Facilities really are exceptional and take the hard work out of camping. Fresh breakfast pastries can be pre-ordered the night before and complimentary DIY tea and coffee is available all day. Cummunal Gas BBQs are available to use. These have a handy gas ring for saucepans or frying pans. Under cover seating and children's play area, including a pool table, make wet days fun. The lovely kitchen garden is adjacent to the covered seating area and evening meals can be enjoyed here too. The shingle beach is 5 mins walk with a beautiful sandy harbour is 5 mins further along. Paddleboarding, swimming and crabbing can all be enjoyed at this sandy beach. I'm not sure I'd change anything about this campsite.
A little gem!!
We've just returned from a trip to Bert's Kitchen Garden. What an incredibly unique place! It's nowhere like anywhere else we've ever stayed. Apart from the fantastic views, glorious walks and short stroll to the beach the site itself is beautifully organised. It was my first experience with compost toilets and I was pleasantly surprised. The hot showers were amazing as well as the washing up facilities. Coffee and croissants purchased from Bert's Kitchen in the morning was a welcome treat. The free range chicken eggs were also a bonus. We loved the idea of a communal campfire and communal barbecues. It was fabulous to sit and chat and swap stories with people from all walks of life. The warmth you feel from the family is amazing and I can't thank them enough for such a wonderful and amazing experience. Unfortunately our trip was cut short as hubbie went down with "Manflu" for which I'm told there is no cure!! We are however returning in September to pick up where we left off and we can't wait xx
Lovely peaceful eco site, great for kids
Had a lovely stay at Bert's recently. The vibe is incredibly relaxed and as it's a small site you really feel you get to know everyone and feel ok to let the kids run off together. There are no cars and no music so it's very peaceful too and all the pitches are separated by meadow so you're not on top of each other. The owners are very accommodating and friendly and really inspire with their approach to eco living. The showers are excellent - with lovely free eco toiletries to use - and the barn and bbqs for you to use are fab. The play area, treehouse sand pit and tractor for make it a really lovely place for little children to play. We barely saw ours when we were on the site. All in all it was really perfect to be honest. The only one (small) issue we had was the lack of Welsh signage or anything. Not an issue to non-welsh speakers perhaps but in the Llŷn in particular we felt Welsh signage and engaging with and respecting the local culture and history in this way is a bit of must. It's not a huge issue and one that could be addressed very easily! (I say this more as a helpful suggestion than a complaint!) We'll definitely be going back as it was one of the best sites we've been too with a great vibe.
Best experience of my life
I have not camped for 38 years. I was welcomed with love and warmth. Felt part of the family and will be going back as soo as I can. The atmosphere is so calm and being able to speak to the people that run the site and them making me feel part of their family was wonderful. Not enough stars to give them.
Excellent eco campsite
Very peaceful meadow campsite, with beautiful mountain views and a short stroll to the beach. Facilities were excellent – eco-friendly toiletries provided and hot showers. Hosts were extremely welcoming, and we appreciated the campfire and offer of croissants for breakfast. Location-wise it was great for exploring both Snowdonia and the Llyn Peninsula. Have already recommended it to friends and family, and would love to return again in the future!
Fantastic holiday
Bert's is pure escapism for the whole family. In the sleepy village of Trefor, through two five barred gates is this idyllic campsite that feels like a little piece of heaven. We felt relaxed enough to let our children roam free. Our 2yr old adored the low rope swing, the chickens, play barn and the sandpit in the orchard and our 5yr old was in his element hiding out in the secret tree house and checking the chickens for fresh warm eggs. Ian, Ally and the children made us all feel so welcome and provided freshly baked pain au chocolat for breakfast each morning. The campsite has sustainability at its heart with composting toilets and a very impressive kitchen garden, together with fruit trees, eggs from the chickens and free tea and coffee there seems very little need to actually leave the site. With so many surprises to explore, we found it tough to get our children to leave the site to explore further afield. It was a lovely walk down to the beach which is fantastic for crabbing! The tent pitches are generous and well-spaced and are accessed by nicely mown paths which meander through the car free meadow – a beautiful carpet of yellow and purple flowers in early June. We will be back next year.
Response from Bert's Kitchen Garden
Thank you so much Paul, it was an absolute pleasure having your family on site and we can't wait to see you back again soon.
It's the stuff memories are made of......
With a back drop of sea and mountains, and lush green hills you will find a wild flower meadow with a small number of carefully mown grassy pitches, a beautiful new shower block, outdoor washing up area, and sinks. Ecelectic, well designed compost loos. Free eco friendly fragrant shampoos, conditioners, body wash, and washing up liquid. Free tea, coffee and hot chocolate. Supported by the lovely Bert's cafe, for cheeky mid morning coisssants and cappuccinos, and afternoon tea and cake. Our children 3 & 6 years immediately immersed themselves in sandpits, climbing domes, tree swings, tractors, and tree houses, exploring woods and making dens and collecting fresh warm eggs from the campsite hens, (the children found hen egg laying hilariously funny) they had to be coaxed back with hot chocolate. When the weather was less than kind, we took shelter under the covered areas, admiring and coveting Ali and Ian's glorious vegetable patches, later finding a sheltered nearby forest to walk protected from rain and wind. A short stroll takes you a stony beach and slightly further to a small sandy bay, for swimming and crabbing; just perfect. We joined fellow campers for a delicious Saturday night feast, a great way to make friends. Each night we grouped around the communal campfire to demonstrate our honed techniques in marshmallow toasting! This is as " cool " as it gets, our 6 year old asked if we could "stay for ever" !
The perfect eco campsite!
Just returned from an incredible Bank Holiday weekend at Bert's Kitchen Garden. The location of the campsite is just perfect, very quiet, peaceful and 5 mins walk from the beach. The vegetable garden is a great addition to camping, fresh salad, vegetables and chickens eggs available to all! Thank you to the team at Bert's Kitchen Garden for a great and welcoming stay - I will be recommending this wonderful campsite! Joe
Response from Bert's Kitchen Garden
Thanks Joe, We loved having you here and hope you come back to visit us again soon! 
Go here!
... you'd be mad not too. Ali, Ian and family are lovely hosts and have an amazing set up just off the North Wales coastal path and next to National Trust headland offering spectacular views of the Llyn Peninsula, Snowdonia and back towards Caernarfon and Anglesey. It is a great spot (around 20 minutes) from Caernarfon and Pwllheli to explore the local towns, take to the water, literally 2 minutes walk away, or just relax and enjoy the tranquillity of the local area. The walk over the hill will reward you with an opportunity to drop down to Nant Gwrtheyrn, the Welsh Language Centre, which has a cafe, beautiful landscape and story behind it, well worth a trip with no prior knowledge of Welsh required. Food wise though Bert's feasts are great and recommended whether you are local or camping. Highly recommended all round!
Stunning location and awesome facilities
Bert's is a rare find because it meets and exceeds expectations! Before we even arrived, communication was quick and friendly. The campsite is surrounded by mountains and sea but sheltered from any wind. The lovely sandy beach at Trefor is a 5 minute stroll away and the walk across 'West End' cliffs is simply amazing. The scenery really is jaw-dropping. Easy access to the site means unpacking and setting up camp is easy. We were so pleased with the homely atmosphere of the place and our son was thrilled to be able to explore the play area and campsite. We love the eco-credentials of Bert's and are happy to know our stay leaves no impact on the local environment. The campfire was cosy to sit around and we enjoyed chatting to other campers and the family who run Bert's one evening. We would thoroughly recommend a stay at Bert's in this amazing part of Wales.
Welcoming with fabulous facilities
Bert's is a hidden gem, located in a tranquil and beautiful spot. Our two children loved exploring the farm; collecting eggs and playing in the brilliant natural playground were highlights for them, as were the compost toilets which were a novelty for the boys! The camping area has a spacious but cosy feel - far enough from the farm and other tents to have privacy and peace & quiet but close enough to the communal areas if you want to get involved in BBQ's with other campers. We stayed for one of their monthly Feast Nights which was simply delicious (and we made new friends). The shop in Trefor has basics but it's not far from Morrison's/Tesco in Caernarfon or from Pwllheli (which has a great fishmongers and a top wine shop!) The owners and their 3 children are friendly, helpful and available when you need them and have led a fascinating few years travelling before settling here so be sure to have a cuppa and a chat with them!
Response from Bert's Kitchen Garden
Thank you so much for the lovely review, can't wait to see you and your family here again soon. 
Why book with Cool Camping?
Coronavirus Booking Guarantee
Best Price Guarantee, with no fees
Instant booking confirmation
Trusted for over 10 years
A chance to win prizes in our regular competitions
Book campsites near Bert's Kitchen Garden