Above the tourist fray with fabric-softener views
Decisions, decisions. Everywhere you turn there are choices to be made, people pressing you for an answer, offering you options: three dozen digital TV channels; a thousand mobile phone tariffs; the bargain bucket or the supersize with fizzy and fries? Press the red button now. Please hold while we try to connect you. Your call is important to us. Rynys Farm is a no-nonsense campsite run by Carol Williams, a no-nonsense woman, who gives you two choices. Do you want to pitch in the upper field (spectacular but windy) or the lower field (spacious and secluded)? Simple, done, enjoy your stay.
The site is on a working farm nestled in a cleft of soft, green hill above the town of Betws-y-Coed to the west of the mighty Snowdon. The views are the kind you get in fabric softener ads: gentle, soft and comforting. But then there's the odd tractor and a bleating sheep just to remind you that this isn't really an advertiser's stage set but real, live countryside. Nearby Betws-y-Coed is great if you like craft shops, outdoor wear and ice-cream and was probably a real gem before the invention of the internal combustion engine. Now it suffers from having the A5 and its eighteen-wheelers rumbling through the middle of town. Still, it's a good base from which to explore the surrounding area and great for a cuppa if it rains. Try the Bistro up by the Spar, though the Conwy Falls Café is equally good.
As attractions go, the birthplace of the first man to translate the Bible into Welsh might not rank all that highly on your list. But old Bishop William Morgan's house at Ty Mawr Wybrnant, restored to its 16th-century glory, is a bit of a treasure trove of rural Welsh life. And even if you don't fancy going in, there's an adventure to be had just getting there. It's set in the southern part of the Gwydyr Forest Park and has a single-track road leading to it from Penmachno. If you pass by the Bishop's House and carry on, through a gate, the road sprouts a thin Brazilian of grass, which grows ever more unkempt, until you're driving on little more than two ruts on either side of shin-high grass that tickles the underside of your car. Then the bracken closes in and the tarmac breaks up and you're into the real wild stuff. It's not for the fainthearted, but if you keep at it the road does eventually bring you back out by Conwy Falls. And if it's a bit too hairy to do by car, it makes a great semi-offroad bike trail.
For a more sedate time, Rynys Farm is plenty big enough to spread out and relax in. Both fields catch the morning rays, bask in the warmth (with occasional showers), during the day and, as evening sets in, are raked by the sun setting slowly somewhere by Snowdon. It's all pretty simple, really, and the last decision of the day is only whether you'll want to stay here again tomorrow.
Best Price Guarantee
Easy and Secure, with instant booking confirmation
Trusted for over 10 years
A chance to win a brand new Coleman tent!
Gallery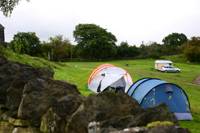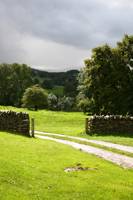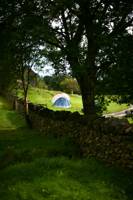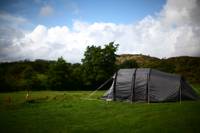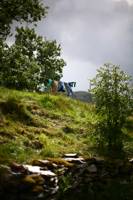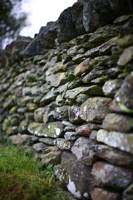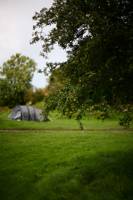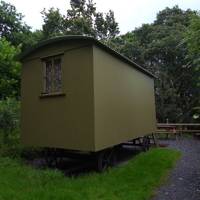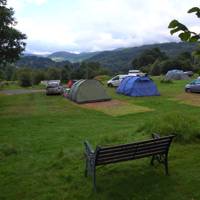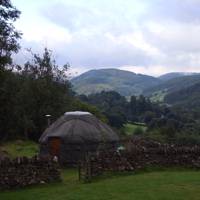 Reader Reviews
Add Your Review
Rynys campsite
We thought we would give the yurt a blast and as we love Snowdonia thought this would be the place for us. Great campsite top location. The yurt was tops and think will be back soon maybe use the Tent as it's cheaper. Thumbs up from us and we will be back. If the pub opens back up in Capel Garmon I'd give it full marks
Exactly as described in the book
The description in the book was spot on and we kept extending our stay as we liked it so much. We appreciate a site where there are few rules or restrictions (no entry codes or electronic ID entry cards etc), but where the owner is friendly but firm, making sure everything works as it should and is kept so that we all can enjoy it ( but woe betide anyone who breaks a serious rule!). We especially liked the mix of fellow campers and the friendly, sociable atmosphere all around the site.
Rynys Farm
We've been visiting going here for years and years. Before and after having children. It's hard to imagine better terrain for a campsite, especially for children to run and play around the crags and stream. Carol is a fantastic host and is so accommodating. Every time we decide to go camping at the last minute, because of a good weather forecast or some unexpected time off, we set off here! We're also a family of mountain bikers and Penmachno trail is only a few minutes cycle away. The second loop is perfect for my 8yo and you can drop down a fireroad right back to the bottom of campsite road! Now that spring is in the air, we're already thinking of another visit. Alex, Sara, Niall and Jonas.
Book campsites near Rynys Farm